For a long time, the iPad was perceived purely as a device for media consumption, but it's increasingly being taken seriously as a design tool. And whether you're using Apple's tablet to use the best iPad apps for sketching, graphic design or to organise your daily workflow, you probably don't want to be relying on your fingers.
However, the iPad capacitive touchscreen was never designed to be used by anything other than fingers, and so iPad pens have had to be specially constructed, usually based around a metallic shaft and a soft, squishy tip. Many manufacturers have tried to create an intuitive, easy-to-use iPad pen, and many have failed. But here are three that our friends at digital arts magazine ImagineFX reckon are worth looking into for using with your favoured iPad drawing app...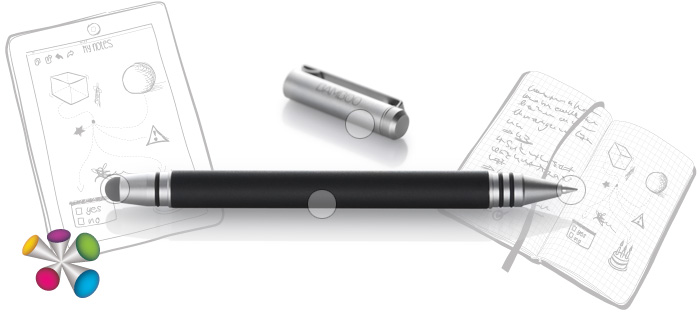 As you'd hope with something from Wacom, this iPad pen is rather good. While it doesn't contain any fancy tech to give pressure sensitivity while you're drawing, the finesse is in the design. Built to feel like a pencil in your hand, it's beautifully light yet with just the right amount of additional weight at the nib end to give you consistent contact with the iPad while you're working.
As you move the rubber tip over the screen, the motion is smooth, although there's a smidgen more resistance between the two surfaces than we'd have liked. At 6mm across, the nib is as small as can be used on the iPad, and feels more precise than chunkier competitors. It's exchangeable too, so there may yet be other variants available in the future. To use the pen at a lower angle - perhaps to shade - you just need to remove the metal cylinder around the tip.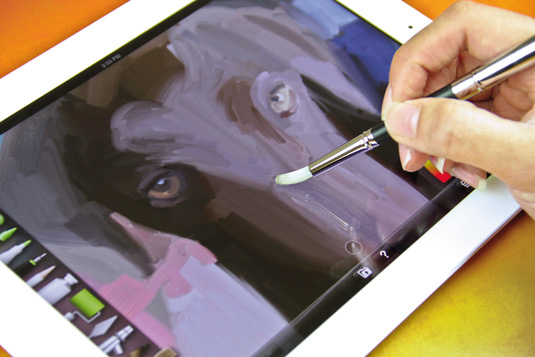 Here's further proof that not everything on Kickstarter is an overambitious, under-researched project. Last September, a design consultancy based in Chicago asked for $7500 to fund the production of an artist's brush that would work on the iPad. Less than six months later, the Sensu Brush started to find its way into the hands of thousands of eager backers.
Instead of using animal hair, the Sensu bristles are synthetic and made conductive using a nanotechnology treatment first developed for the Japanese cosmetics industry. The result is a brush that looks like a million dollars and paints as smoothly with pixels as real brushes do with oils.
When we tried it, strokes felt natural and balanced. In fact, now you have such fine control, you may notice some lag on the iPad 2, although the iPad 3's Retina display had virtually no lag at all.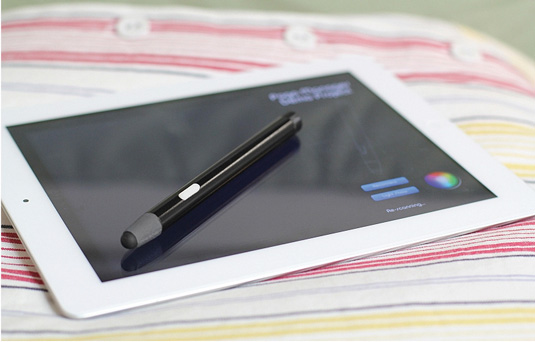 The makers of the Pogo pen, Ten One Design has been working on a new pressure-sensitive iPad pen. Running off the developer's own SDK, the Blue Tiger is based on an innovative design. You can change line width and opacity as you stroke and the tablet responds to the pen, not your hand, so you can rest fingers on the tablet in a natural drawing position.
Small gimmicks, such as an LED showing the colour of the line being drawn, add to the charm. It's still in the development stage, though, and so Ten One Design are currently collecting email addresses for pre-order invitations.
Have you had good or bad experiences with iPad pens? Share your experiences in the comments!