iPad Cyber Monday deals live blog: amazing iPad, iPad Pro and iPad Air price drops
All the best Apple tablet deals available now.
By Kerrie Hughes published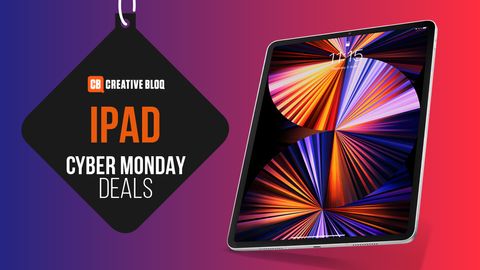 (Image: © Future/Apple)
The iPad Cyber Monday deals are in full swing, and there have been some amazing deals so far. But one thing is clear, iPad deals sell out really, really quickly. So if you've got an iPad model and budget in mind, and a good deal comes up, we'd highly recommend snapping one up before they all go.
It's fair to say we're well versed in iPad deals here at Creative Bloq – we know a good one when we see one. So we're doing all the hard work for you and listing them all right here. Directly below you'll find a list of the best offers, plus links to the retailers who have the top offers.
From the bog standard iPad and iPad mini, to the iPad Air and more high-end iPad Pro, we'll share every great deal we can find right here. Not sure which iPad to go for? Our list of iPad generations explains every iPad model in detail.
iPad Cyber Monday deals: US
iPad Cyber Monday deals: UK
Thank you for reading 5 articles this month* Join now for unlimited access
Enjoy your first month for just £1 / $1 / €1
*Read 5 free articles per month without a subscription
Join now for unlimited access
Try first month for just £1 / $1 / €1
Get Weekly Tips and Inspiration
Sign up below to get the latest from Creative Bloq, plus exclusive special offers, direct to your inbox!
Thank you for signing up to Creative Bloq. You will receive a verification email shortly.
There was a problem. Please refresh the page and try again.