Nintendo Direct Live Blog: the biggest Switch news as it happens
The 40-minute Nintendo Direct start time and how to watch. Will we see Zelda, Metroid and Switch Pro?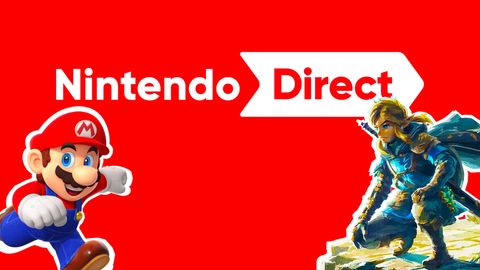 (Image: © Nintendo)
The first Nintendo Direct of 2023 is happening later today / tonight, and this one could be the biggest in years. With The Legend Of Zelda: Tears Of The Kingdom due this May and a new Metroid and Pikmin in the works, we could get some spectacular game news.
According to Nintendo's Twitter we can expect around "roughly 40 minutes of information" from this Nintendo Direct, so tune in early to not miss anything. We'll also be live blogging as it happens and you'll be able to watch on this page below.
How can I watch Nintendo Direct?
The event will take place at 2PM PT / 5PM ET / 10PM GMT on Nintendo's YouTube channel. We're also showing the video live on this page as it happens, along with comments and reactions.
Refresh
Ahead of today's Nintendo Direct the hotly anticipated The Legend of Zelda: Tears of the Kingdom appeared on the Nintendo Switch eShop priced at $69.99, this is $10 more than it's been for sale as a pre-order and signals Nintendo is following Sony and Microsoft to raise game prices. If it stands, this will be the first Nintendo game to sell for $70.
Alternatively, if I'm being cheeky and speculative, this could be the price for The Legend of Zelda: Tears of the Kingdom edition launching on Switch Pro – the rumoured next Nintendo console could well come this year, and like The Legend of Zelda: Breath Of The Wild could be a cross-gen release.
The Legend of Zelda: Tears of the Kingdom is priced at $69.99 according to eShop https://t.co/lNRCkuN5w3 pic.twitter.com/Hf0N8dhjSHFebruary 8, 2023
What can we expect later today? Kirby's Return To Dream Land Deluxe is actually releasing very soon on 25 February, so I would expect Nintendo to go big on this release, particularly as last year's Kirby game was so loved. Here are some quick predictions:
Pikmin 4 news and gameplay
Animal Crossing: New Horizons update
Mario Kart 8 Booster Pass Tracks reveal
Metroid Prime 4 – it's been in development for years
Mario Movie tie-game?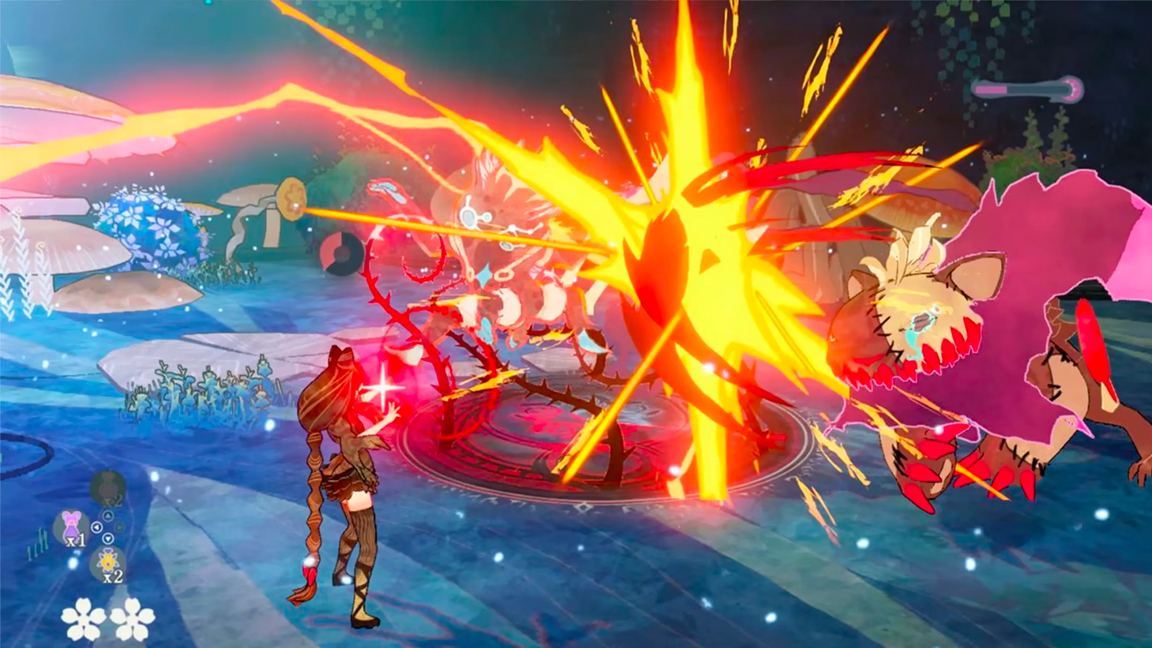 Will we be seeing more of Bayonetta Origins: Cereza And The Lost Demon tonight? This storybook-styled prequel to last year's massive hit game is departure for the series; rather than a melee-combat adventure this release is a co-op puzzle-based narrative. It's due for release on 17 March, so here's hoping we see a little more later.
Not long to go now, what can we expect? New Zelda DLC to link into the next game? LEGO Zelda anyone? News on a new Pokémon game? The hype is getting a little daft. We've got 40 minutes worth of new Nintendo news and content, kinda thinking this is going to be BIG!
What's happening tonight? Zelda news seems a given, but what else? New hardware? We'd love to see how Nintendo will design for the next generation of gaming. What else? Mortal Kombat 4 remake for Switch? Minutes away…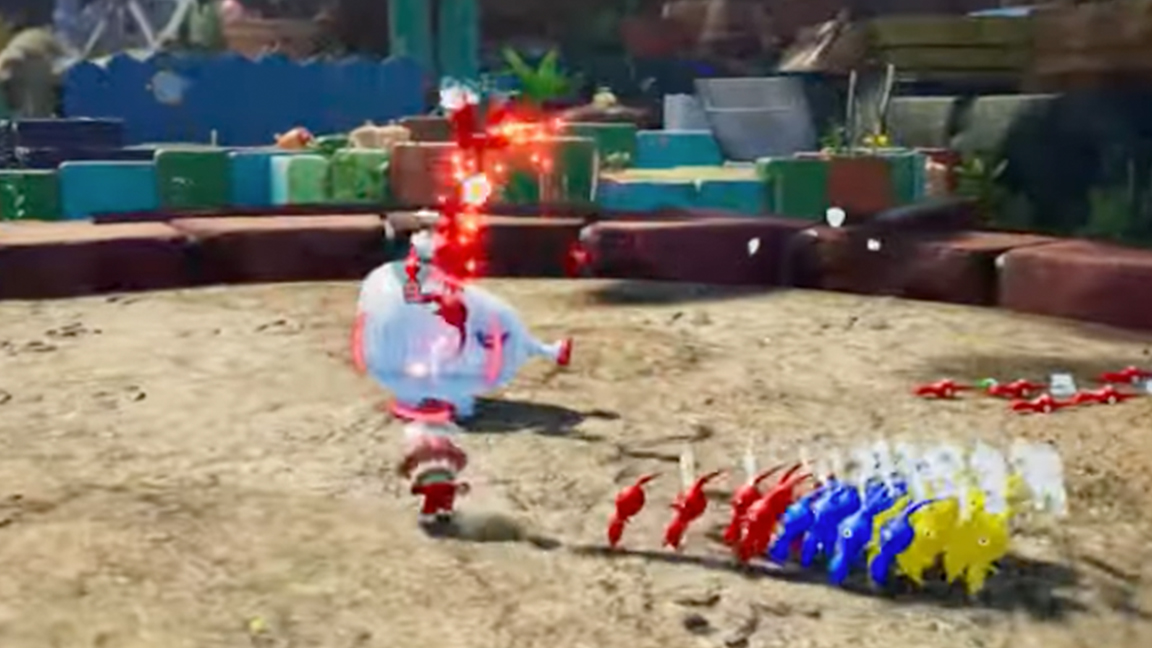 That's the sweet design of Pikmin 4 leading tonight's show – love it! 21 July release date confirmed. This game's design feels timeless.
New Samba de Amigo? So much fun… and now there's World Party mode? I'm getting some retro vibes from tonight's show, though I could do without this influencer sim.
What's happening? New Castlevania and TRON? Getting HUGE retro vibes.

Loving the art direction of Bayonetta Origins: Cereza And The Lost Demon, the watercolour storybook visual design is really bold, and so different from the main serious. Gameplay looks interesting too, for co-op action.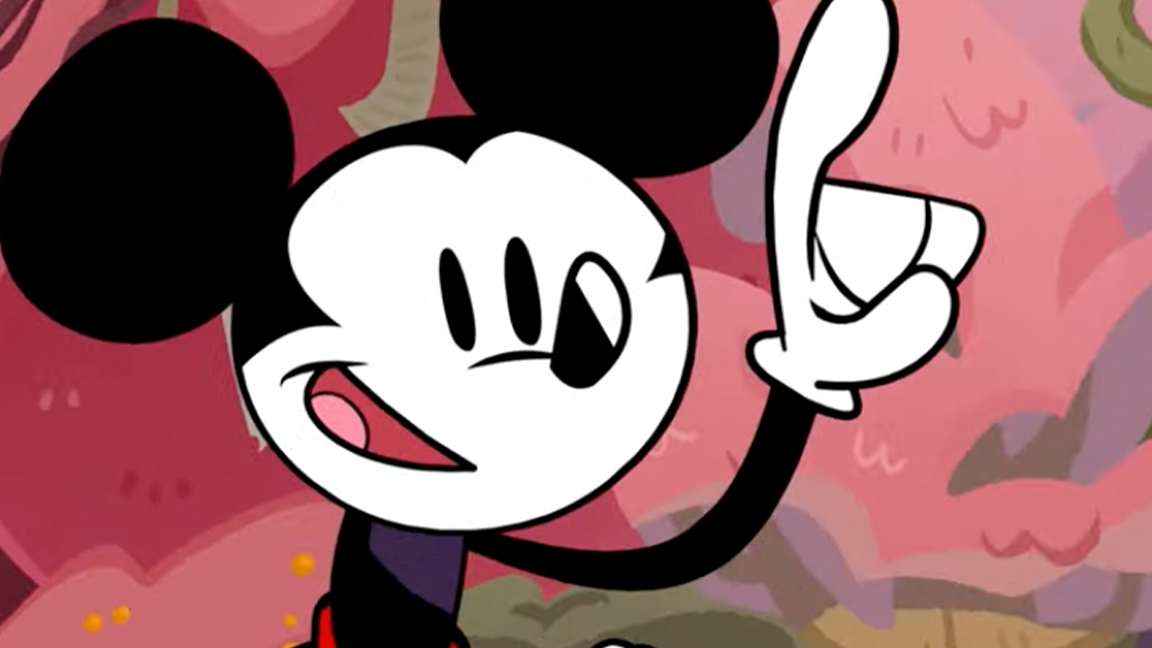 Looks like Twitter has collapsed, but you can still follow along here!
Disney Illusion Island looks fantastic – like Rayman Legend but with a beautiful old fashioned style. Are we turning the clock back to the classic platformers of the 90s? Has Mickey Mouse ever looked more current?
What? A remaster of We Love Katamari coming to Nintendo Switch and there's new challenges – coming 2 June. This is one of the greatest game designs ever, and we can play it again on Switch… perfect.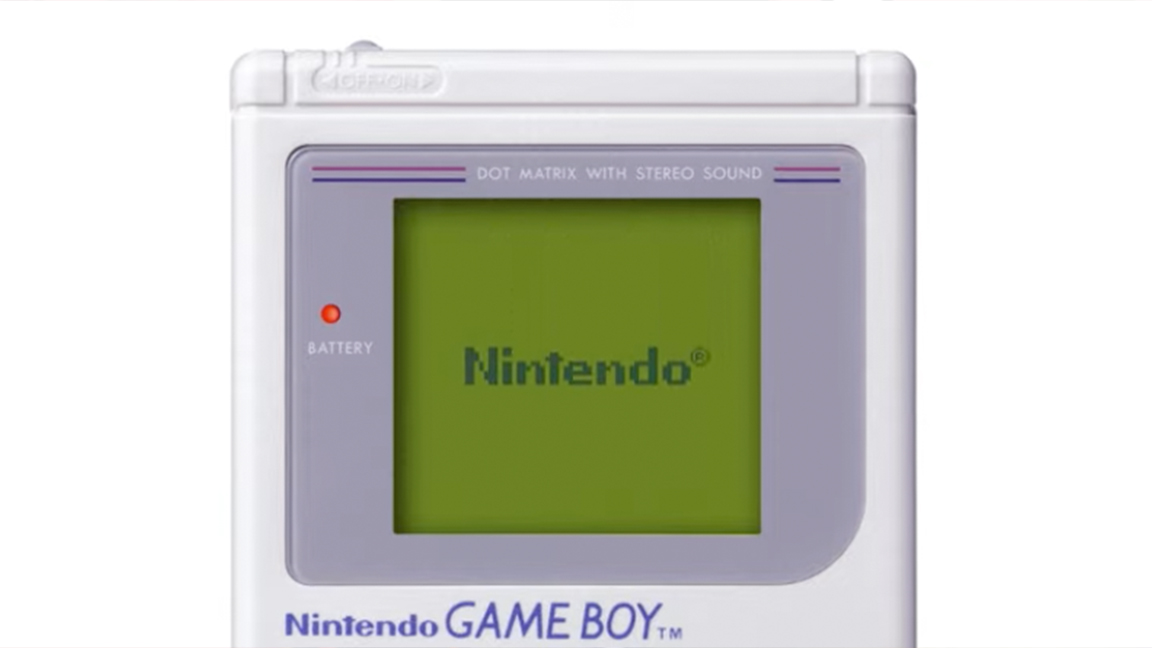 That retro feeling keeps going tonight with Gameboy games coming to Switch. These are some of the best handheld games ever made – Gargoyle Quest brings back wild memories.
Loving how devoted Nintendo is to its games history, this classic game design needs to be protected and made available more often. Which Gameboy classic will you play first?
Metroid!!!! Oh, come on. Sure, Metroid Prime is one of the greatest games ever made, and who doesn't want to replay it with remastered visuals? But Metroid 4 has literally been on pre-order for five years. *sign* Sure I'll pick up Metroid Prime Remastered while I wait.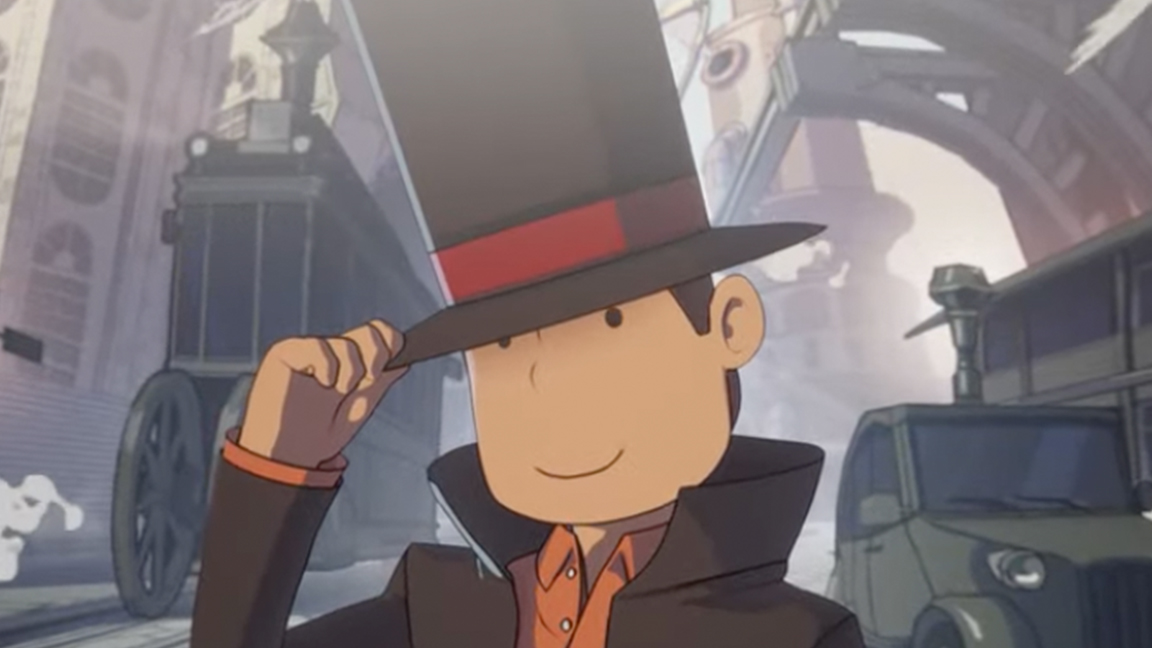 Two seconds of a new Professor Layton game is all I need.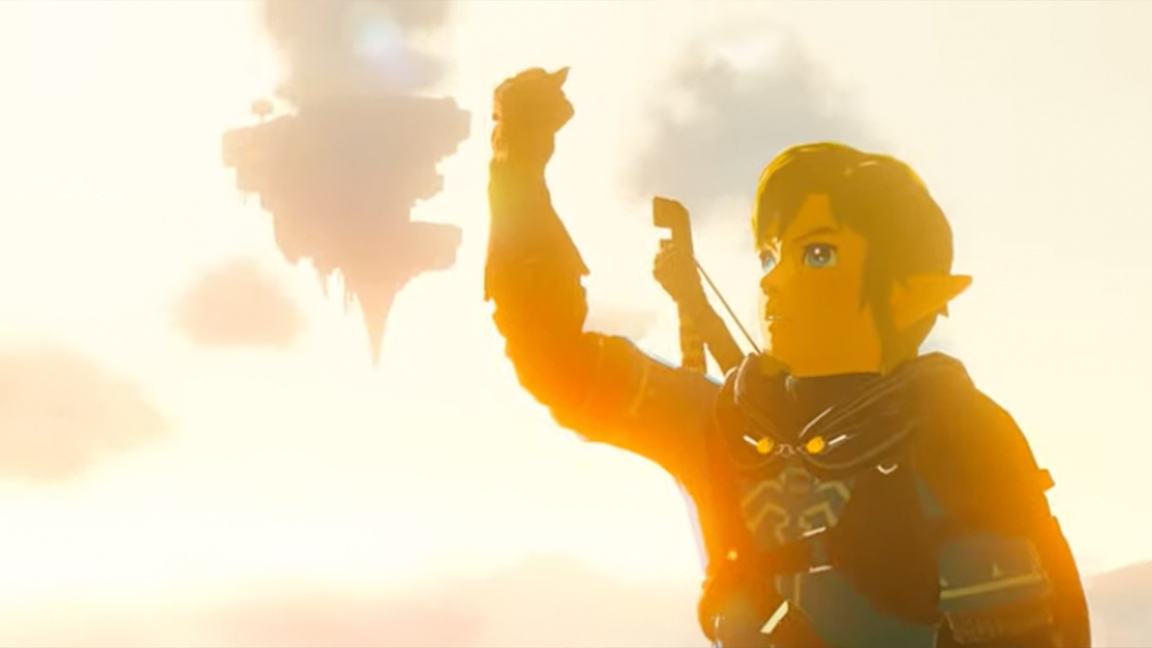 We end on some extended gameplay footage of The Legend Of Zelda: Tears Of The Kingdom and it looks stunning. Plenty in there for fans to dissect and discuss, including new enemies, bosses and locations. And that Collector's Edition looked beautiful.
Still no hardware news, so anyone wanting a Nintendo Switch Pro will have to wait even longer.
And that's it for February's Nintendo Direct – it felt like a trip down memory lane with an overload of remakes, remasters and some lovely Gameboy emulation (I'm off to see if Gargoyle's Quest is ready to download).
Thank you for reading 5 articles this month* Join now for unlimited access
Enjoy your first month for just £1 / $1 / €1
*Read 5 free articles per month without a subscription
Join now for unlimited access
Try first month for just £1 / $1 / €1