Nintendo Switch Memorial Day Sale live blog: some deals are still live!
While the bulk of Memorial Day Nintendo Switch deals have now ended, there are still some deals worth reporting on.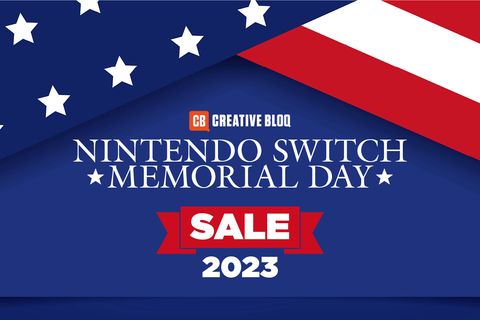 (Image: © Future)
Memorial Day 2023 may have come and gone, but there are still some live deals worth shouting about. Below you'll find quick links to the best that we can currently find. We'll be checking in this week for the current best deals, and report on them until they run out.
We've been covering the best Nintendo Switch Memorial Day deals for a few years now, and found that although the bulk of deals are on the Memorial Day Monday, some live long past that date. Given the usual scarcity of Nintendo Switch discounts, we'll also be watching out for bundle deals, games and accessories like controllers, SD cards and even cases.
Get the Creative Bloq Newsletter
Daily design news, reviews, how-tos and more, as picked by the editors.
Thank you for signing up to Creative Bloq. You will receive a verification email shortly.
There was a problem. Please refresh the page and try again.