Did you know you can gain Adobe certification in software like Photoshop, Illustrator and InDesign? You just need to pass an Adobe Certified Professional (formerly, Adobe Certified Associate) test. The qualifications are not (usually) necessary to get work as a designer, illustrator or animator, but they are industry-recognised credentials that can prove helpful for your career.
There are several reasons you might want to gain Adobe certification. For one, your employer might insist on it or suggest it will help you get a raise or a promotion. If you're a freelancer, meanwhile, having an official 'Certified' badge from Adobe on your website may help you win clients as a freelancer. You may also wish to teach Adobe skills to others. Or you may just realise there are things you've never learned to do within the software and fancy the challenge.
There are qualifications available in After Effects, Illustrator, InDesign, Photoshop, Premiere Pro, Animate and Dreamweaver. See our full Adobe software list to see which Adobe apps you might want to study for.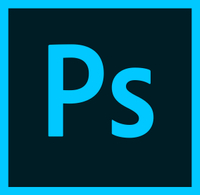 Adobe Photography Plan: £9.99/€11.99 £8.32/€9.98 per month
Save 16%: Get Adobe's super popular image editing tools for less right now, as Adobe drops the price by 16% on Photoshop desktop and iPad, Lightroom and Lightroom Classic. EMEA only Deal ends midnight 14 November 2021.
Many designers have found it beneficial to study and sit for the Adobe certification exams, both for the learning experience and the end qualification.
Jamie Carroll, a graphic artist based in Missouri, says: "After working as a designer for many years, I knew I didn't necessarily need the certification. But I needed a new challenge at the time and I was ready to learn new things, and test my knowledge of the software." (You can read about his experiences in detail in this blog post).
It was a similar story for Garrett Scott Shue, a graphic designer for the marketing department of Liberty University in Virginia. "My reasoning for taking the test was to push myself to learn as much as I can," he explains. "This test is the industry standard for design and I wanted to prove that I had mastered these programs."
In this post, we'll explain the process for becoming Adobe certified and offer tips on how to succeed.
01. What Adobe certification involves
Adobe certification requires candidates to pass a test in their chosen software. The tests are run by the test provider Certiport. To become an Adobe Certified Professional in Photoshop, for example, you need to pass a timed exam that has two sections: a question section with 13 questions and a task section with 20 tasks. Candidates have 50 minutes to complete both sections.
To give you a flavour, a sample question from the first section of the Photoshop test requires candidates to match the terms "milestone", "scope creep", and "wireframe" to the correct definitions, the options being:
A. A request that causes the cost or timeline of a project to increase.
B. A significant event in the project schedule.
C. A blueprint that shows the information hierarchy.
In the task section of the Adobe certification exam for Photoshop, most tasks begin with the starter document loaded. Candidates' work on the starter document is saved automatically when they click next or back.
An example task involves a photograph of a teddy bear and the instruction, "Select both of the teddy bear's eyes. Copy them to a new layer named 'eyes'."
You can use the test navigation panel to move between the tasks, reset tasks, or mark tasks for review if you want to move on and then come back to a certain task later.
02. How do I book an Adobe certification test?
To book a test, you'll need to create an Adobe ID if you don't already have one; you can create one here. You'll also need to set up a Test Candidate profile on the Certiport site and familiarise yourself with the exam policies.
Once you're ready to take the test, you'll need to register at your nearest Certiport Authorized Testing Center. In the US, tests can be taken online during the Covid-19 pandemic.
Oh, and did we mention you have to pay? You will have to purchase a voucher for the exam from Certiport or the exam provider in your country. Pricing can vary according to the location and the exam, but it costs around $180 to book the Photoshop test.
03. What might trip you up?
Desmond Du, a multi-media artist based in Atlanta, found one thing particularly surprising about the test. "The most challenging part was the ambiguous phrasing of some of the questions and answers," he recalls. "Based on how you interpret the questions, you might arrive at two plausible answers, but there can only be one correct choice."
Carroll agrees. "The most difficult part of the test is the way the questions are worded," he notes. "The answers are generally similar and worded in a way that makes you second guess your choice." For this reason, doing as many practice exam questions as possible in advance comes highly recommended.
Also be aware that what you commonly use Adobe software for may not be the whole story. "When I took the tests the biggest surprise for me was that InDesign has a large part of the questions based on animation," recalls Shue. "This completely caught me off guard."
One thing particularly struck Du when he took the Photoshop exam. "You have to know every nook and cranny of the software, such as the function of some shortcuts," he stresses. "If you don't, you're bound to fail."
Shue takes a similar view. "You need to study hard, and make sure you just know the full program," he says. "It's easy to master your day-to-day workflow, but it's very challenging to master parts of a program you never use. This is not a test for beginners, and I would recommend many years of experience before taking the test."
"I have received a few personal messages from designers that have attempted the test and not passed," adds Carroll. "My advice is to focus on preparation and diversify your training resources. I took the preparation very seriously and studied for several weeks leading up to the test, dedicating much of my free time to prepare. Many hours."
04. How to prepare for the Adobe Certification tests
How the best prepare for the exam will of course depend on the software in question, your level of expertise and experience, and your personal study pattern. There are tutorials and study guides available online via the Adobe certification site.
Du also offers the following tips.
Examine the software. Open up the software which you will be tested for, and examine every single button in there. If something seems foreign and confusing, research and clarify your doubts about their functions.
Read the manual. This might be a little extreme, but I actually printed the software manual PDF for After Effects and read it like a textbook to study for my exam. Having a hard copy to read was more comfortable for my learning than reading the PDF off the screen.
Read a book. Of all books that I found, Adobe Photoshop CC on Demand is the perfect book to prepare you for taking the Photoshop exam, as it covers almost everything you need to know about Photoshop. It is detailed and concise with each spread covering one or two specific components of the software.
Test the waters. Take the Photoshop exam first because it is the easiest compared to the ones for After Effects and Illustrator. That way, you can understand the structure of the exam and gauge your knowledge of the software."
05. The joy of passing
If all this sounds like a big headache for something you don't necessarily need, then note that there are also many benefits to getting Adobe certification. "Although I would always put more emphasis on a designer's portfolio than credentials, the certification does set you apart," Carroll believes.
"Since getting the certification, people will contact me more frequently asking for freelance work," reports Shue. And for Du, it was life-changing. "In retrospect, studying for the Adobe Expert exams became my first step to rebuilding myself after being rejected by local universities," he explains. "I would have never foreseen that it would someday help me get into one of the best art schools in the world [The Savannah College of Art and Design in Georgia].
"On a technical level, studying for the exam made me realised there are so many hidden functions inside Photoshop that can improve my workflow, such as automation using Create Droplet," he adds. "On an interpersonal level, my peers respected me more and trusted my skills in the software, so much so that I even got offers to become a software instructor."
If you do decide to pursue Adobe certification, we wish you the best of luck. You can learn more about it and stay up to date on the newest developments and resources at the Adobe Certified Professional website.
Read more: