Disney Plus: Get the information you need now...
Disney Plus has become one of the most popular streaming services. It has a huge range of movies, shows and documentaries for small and big people alike – and the content is varied enough to keep you entertained no matter your television preferences.
While Disney Plus is jammed full of mega-famous franchises, like Star Wars, The Simpsons and Marvel, it gets even better than that. This streaming platform also boasts lots of brilliant titles from big names like Pixar, 21st Century Fox, Lucasfilm, National Geographic, Blue Sky Studios and, of course, Disney. It also boasts films soon after release, including current Oscar-favourite The Banshees of Inisherin.
Worried about exhausting the Disney library? Don't fret, as new shows and movies are added every single week. We think it's one of the best value streaming services because of its variety and ever-expanding library.
Get Disney Plus right now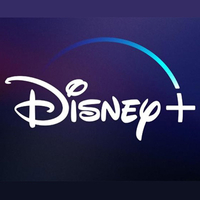 What's on Disney Plus now?
Disney Plus is brilliant because it gets some of the newest titles, some of which are still in the cinema. Users have been able to watch blockbusters like Free Guys, Spider-Man: No Way Home, Nomadland and The Menu when the movies had just been released, meaning that you can skip the wait for the DVD release.
Some of our current favourites include:
TV shows on Disney Plus
Extraordinary
Welcome to Chippendales
Atlanta
Willow
fx Reservation Dogs
Obi-Wan Kenobi
New Girl
My Name is Earl
Darby and the Dead
Movies on Disney Plus
The Menu
Black Panther
The Greatest Showman
Judy
Encanto
Hamilton
Toy Store 1-4
Turning Red
Banshess of Inisherin
But that's not all. This month, there are plenty of other exciting titles to sink your teeth into, just scroll down to find your new favourite...
What's coming to Disney Plus?
You've probably already gathered that the options on Disney Plus are far from lacking. There have been many exciting titles being added to the platform this month so far, and there are more to come. See the rundown in the video above and check out our list of our upcoming highlights, below:
Black Panther: Wakanda Forever - February 1
Marvel's Moon Girl and Devil Dinosaur - February 10
Mila in the Multiverse - February 15
The Mandalorian (season 3) - March 1
Bono & The Edge: A Sort of Homecoming, with Dave Letterman – March 17
Prom Pact – March 31
The Crossover – April 5, 2023
Secrets of the Elephants – April 21, 2023
A Small Light – Spring 2023
American Born Chinese – Spring 2023
Star Wars: Visions (Season 2) – Spring 2023
Star Wars: Young Jedi Adventures – Spring 2023
Echo – Summer 2023
Loki (Season 2) – Summer 2023
The volume of content available is staggering, and the low cost makes Disney+ great value for money. And if you're still not convinced, you can keep an eye on the official Disney Plus Twitter feed for details of more new releases coming up.
Disney Plus price and deals
There is no free trial of Disney Plus, unfortunately, but you do make a saving if you buy a yearly subscription as opposed to a monthly one. See below for your options on how to buy Disney Plus in the US and UK. Also note that you are able to buy an annual subscription for someone else, as a gift.
How much is Disney Plus?: USA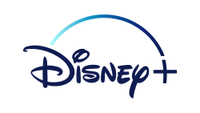 Disney Plus (monthly) Basic| $7.99 per month
If you want to pay each month, you'll pay $7.99. This is a great way to find out if Disney Plus' library of films and shows is for you. Note that this subscription does include adverts. For a no ad plan, see below.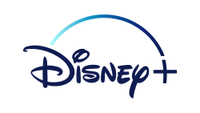 Disney Plus (monthly) Premimum | $9.99 per month
If you want all of Disney Plus with no adverts, and want to pay per month, it'll cost you $9.99. That means you get access to the whole library and can stream uninterrupted by commercials.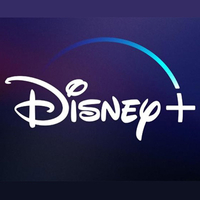 Disney Plus (annually) Premium | $109.99 one-off-payment
Save 15%: If you know that Disney Plus is for you, and you don't want the adverts, this one-off payment will see you right for the year, and will shave 16 per cent off the cost of paying monthly.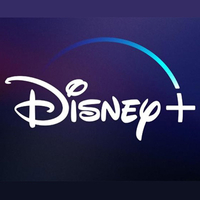 Disney Plus + Hulu, Duo Basic with ads | $9.99 per month
If you want to watch Disney Plus and Hulu, you can pay $9.99 to get both as a bundle, although you will have to put up with commercials.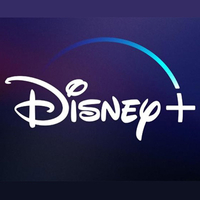 Disney Plus + Hulu + ESPN Plus, Trio Basic with ads| $12.99 per month
If you want Disney Plus, Hulu and ESPN Plus all bundled together, this offer is for you. Get them all for $12.99 a month, with adverts.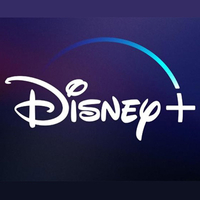 Disney Plus + Hulu + ESPN Plus Trio Premium| $19.99 per month
If you want Disney Plus, Hulu and ESPN Plus all bundled together with no commercials (apart from ESPN Plus content, which contains ads, and a few shows in Hulu), then this bundle gets you all three for $19.99 a month.
How much is Disney Plus?: UK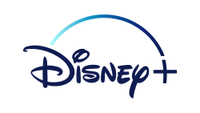 Disney Plus (monthly) | £7.99 per month
Subscribe to Disney Plus for just under £8 a month, if you're based in the UK. This is a great way to see if its hundreds of films and TV shows are right for you.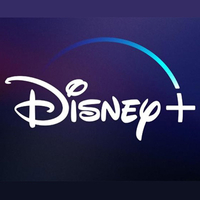 Disney Plus (annually) | £79.90 one-off payment
Save 15%: Again, if you're convinced Disney Plus is up your street, get a full year of Disney Plus for an upfront, one-off payment of £79.90. That gets you 12 months for the price of 10, saving you £15.98 over the year.

Disney Plus devices
What devices play Disney Plus?
Most smart TVs will enable you to download the Disney Plus app, including the Amazon Fire stick. Below is the full list of all the devices you can use to watch Disney Plus.
Android phones and tablets
Apple phones and iPads
Amazon Fire tablets
Web browsers
Android TVs
LG WebOS Smart TVs
Roku TV
Samsung Tizen Smart TVs
Amazon Fire TV
Apple AirPlay
Apple TV (4th generation and later)
Chromebook
Chromecast
Sony PlayStation 4/PlayStation 5
Xbox One/Xbox Series X/Xbox Series S
Roku
Sky Q devices
Rogers Unite
Nintendo Devices
Chrome OS
Mac OS
Is Disney Plus worth it?
We certainly think it is, and we expect you're probably already fairly convinced by the details about the shows available. Disney Plus will set you back from $7.99 / £7.99 a month, and that gets you four streams and unlimited downloads, plus all the content is in 4K.
There are various bundle options also available in the US, which include, giving users access to Hulu and ESPN Plus streaming services too, and costing from $9.99 per month.
How can I get Disney Plus for free?
The short answer is, you can't. Disney Plus was initially offering a seven-day free trial when it launched but this offer is no longer available. But with the cheapest subscription options starting at $7.99 / £7.99 per month, which you can cancel at any time, it may be worth signing up for a month and seeing if you like the content.
Related articles: