Is your design portfolio the best it can be? Does it show off your full potential, communicate what makes you unique and ultimately win you as much work as it could? Now's your chance to find out.
Creative Bloq has teamed up with the good folk at moo.com to give you a once-in-a-lifetime opportunity. You could get your online portfolio critiqued by some of the best in the business, and showcased to potential clients, collaborators and creative peers all around the world in the process.
Our expert panel is ready and waiting to give your work – and your presentation of it – a creative review session. This will take the form of a filmed round-table discussion, so you'll need the guts to put your work in the spotlight.
Who's on the panel?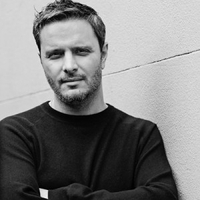 Steve Vranakis
Steve is executive creative director at Google Creative Lab, and current D&AD President. Previously a founding partner and CD at VCCP London, he has over 20 years of digital, design and advertising experience under his belt, and has worked with a roster of dream clients including McDonalds, Coca Cola, BMW, Levis, Dyson, Apple, PlayStation, Amazon and many more.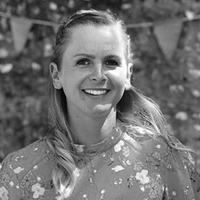 Millie Scarlett Davies
Millie is head of design (EU) at moo.com. Over the past eight years, she has worked internationally in both NYC and London, including three years at Pentagram, before joining MOO four-and-a-half years ago. Her expertise spans branding, advertising, art direction, print and digital design, having worked for clients including Liberty's, John Lewis, Virgin Media and Barclays.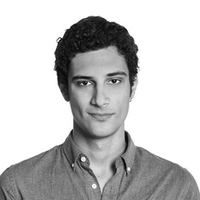 Pedro Messias
Born in Brazil but raised in the US, Pedro is a multidisciplinary designer at world-renowned design consultancy Wolff Olins, and his skills span a wide gamut including illustration, print, video and animation. His passion lies in finding the soul of a brand, and helping it tell stories – and his portfolio includes multi-platform work for brands such as Microsoft, Google and Nike.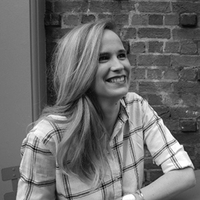 Meghan Hagerty
As marketing manager at global branding agency BrandOpus, Meghan will provide a slightly different perspective on the portfolios. Before joining BrandOpus, she spent six years at The Partners (now Superunion), overseeing all the multi-award-winning agency's award submissions, as well as liaising with the creative press on all things self-promotional.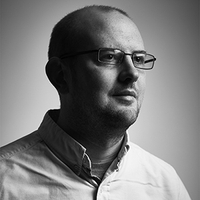 Nick Carson
Nick is a former editor of Computer Arts, and still chair of judges for the Brand Impact Awards – CA's international branding awards scheme. He was previously senior editor at Channel 4's new talent department, where he managed various talent development workshops and creative awards. Now an independent content strategist and copywriter, he will chair the portfolio review.
What are we looking for?
The panel has expertise in a broad spectrum of creative sectors, so we want to see an equally broad range of portfolios. Whether you work in graphic design, illustration, digital, motion graphics or a combination of all of the above and more, we want to see how you present your work.
This opportunity is open to anyone working in the creative industries, and looking for some focused, constructive advice to help take them to the next level. Students or recent graduates are welcome to apply, but bear in mind we need a significant volume of work for the panel to critique.
Submit your portfolio now!
So how do you get involved? Simple: use the form below to submit a link to your online portfolio for us to review, before the deadline of midnight (BST) on Sunday 19 August 2018. A selection of the most interesting will be chosen by panel chair Nick Carson and the Creative Bloq team to be put in front of the review panel on 4th September 2018.
Remember, we're looking for portfolios that demonstrate a broad range of quality work, and are creative in terms of their presentation of that work. As well as your design prowess, we will also be looking at the structure and hierarchy of your website, how projects are showcased, and how you present yourself and your creative process. In other words, the whole package! Good luck...