OFFF Festival 2022 live blog: The Barcelona design event as it happens
All the intel from the hottest design ticket in town.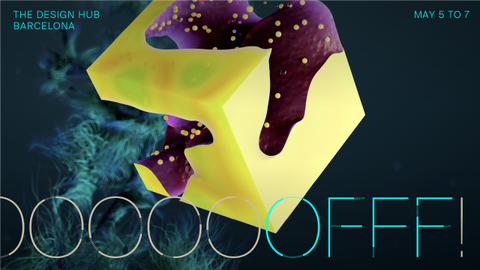 (Image: © OFFF Barcelona)
After a two-year hiatus, the full-fat, in-person version of OFFF Barcelona is finally back. OFFF 2022 starts today, and features a jam-packed line up of talks, workshops, markets and more.
From David Carson to Paula Scher, the sold-out 21st edition of the show features over 60 speakers, bringing together a huge variety of voices from the worlds of art and design. It also sees the launch of a brand new NFT platform created by artists and designers from the OFFF community.
We're here in Barcelona to experience the event, and will be keeping this page updated with everything we see and hear during what promises to be an awesome (and long overdue) OFFF Festival.
Refresh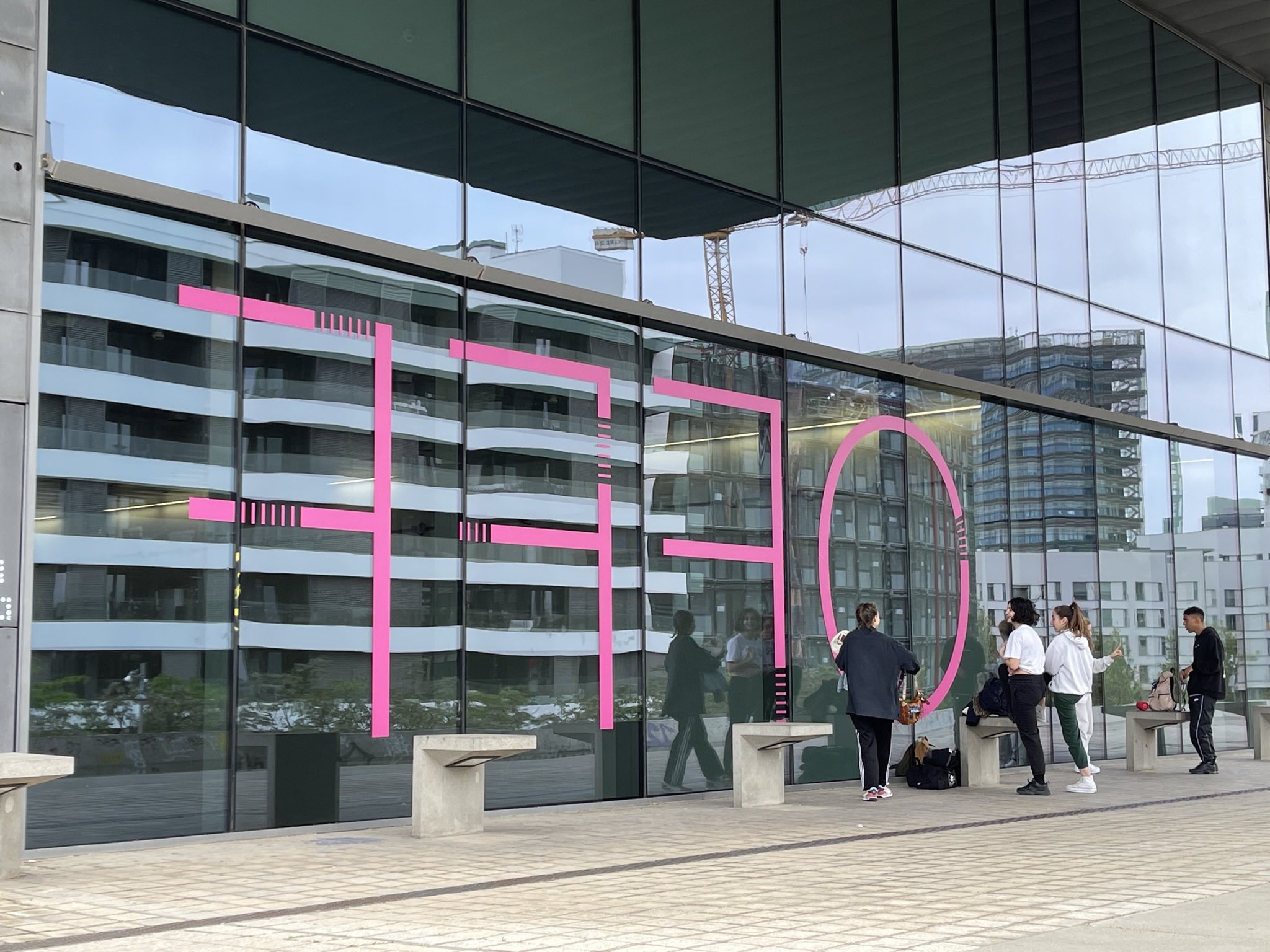 We're excited to be here at the Museu del Disseny (The Design Museum of Barcelona) for OFFF 2022! Here's to an awesome 3 days of talks, workshops and events.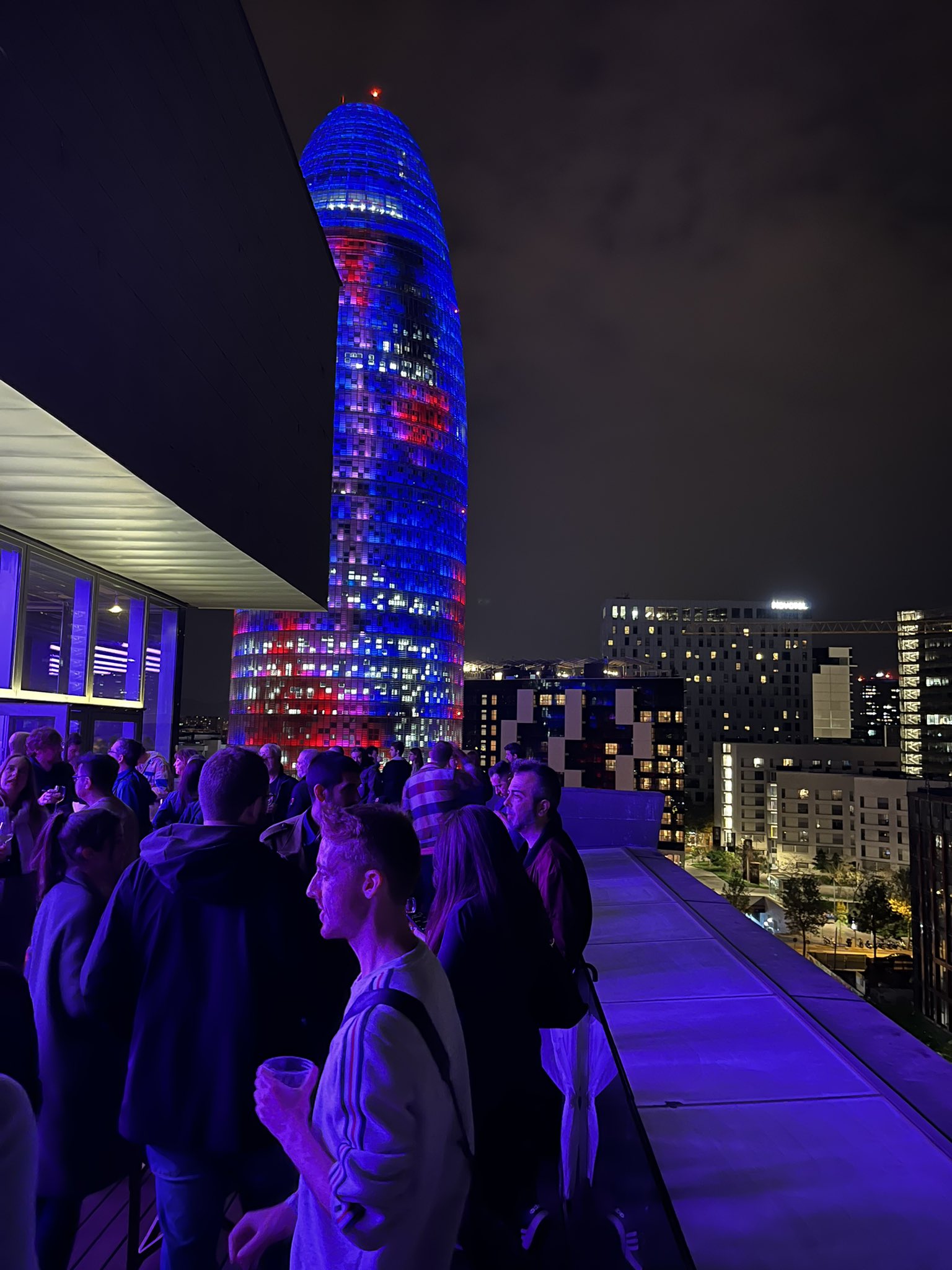 Last night we went along to the Welcome Party to celebrate the launch of OFFF 2022. It was great to finally hang out in person with the design community once again. Virtual events have their place, but there's nothing quite like the real thing.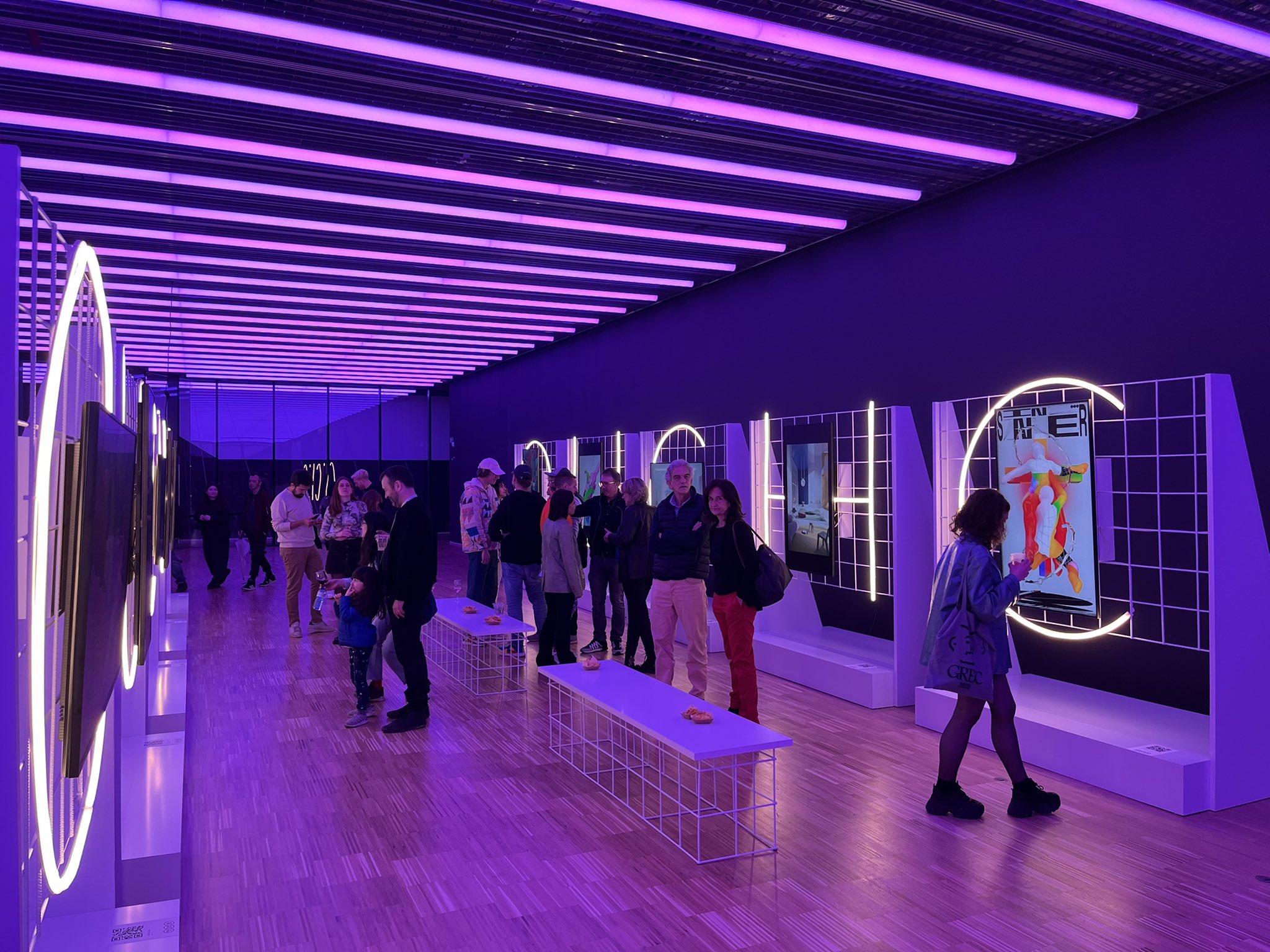 The Welcome Party included a preview of 'Roads Not Taken', an exhibition of NFTs from the OFFF community's new platform (or "NFT digital playground") Ouche. You can view the works on the Ouche website.
It's a beautiful day here at the Dissney Hub. Here's the outdoor crew, watching (and very much listening to) a talk by award-winning sound design studio Echoic Audio.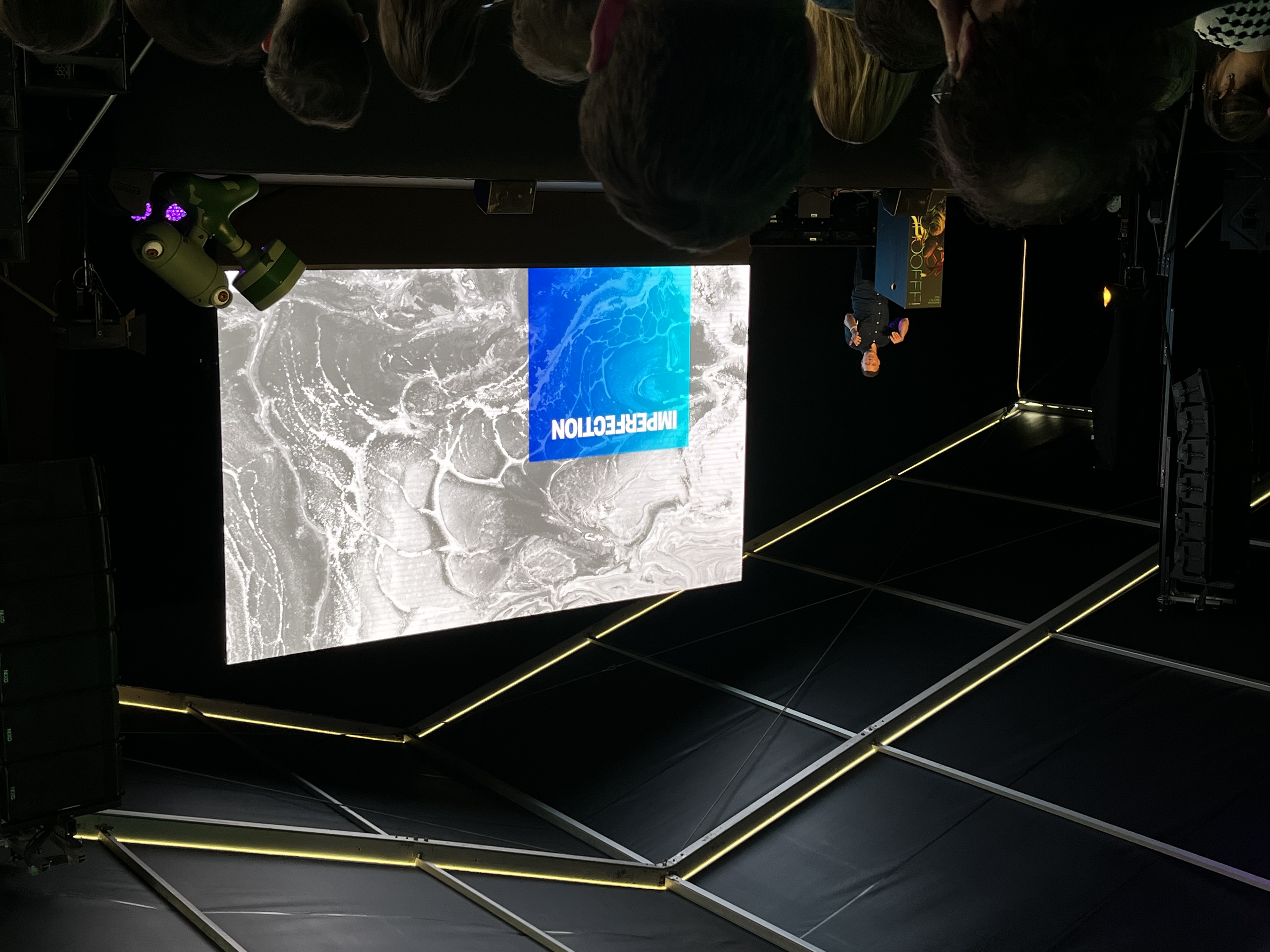 "We love to make our sounds imperfect. Sometimes we run them through things like guitar pedals to dirty them. It humanises them."
- Echoic Audio on creating the sonic logo for OFFF Festival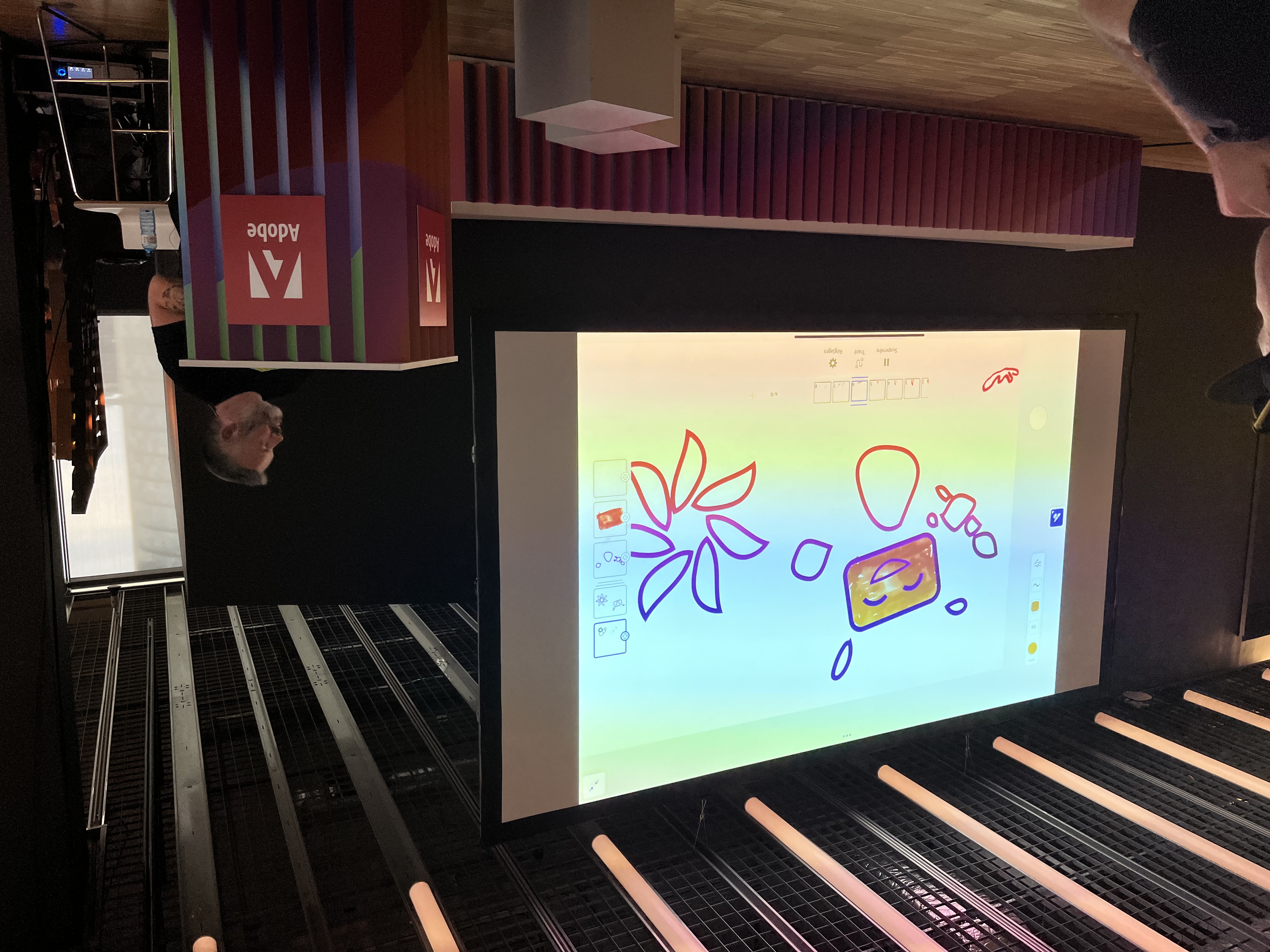 "Who's used Illustrator on iPad?" Lots of hands. "Who's used Fresco on iPad?" Fewer hands. Here's Adobe's Olivier Huard explaining why the painting tool is an essential part of any digital artist's workflow, thanks to features like ultra-realistic natural brush rendering, animation, and seamless importing to and from Illustrator and Photoshop.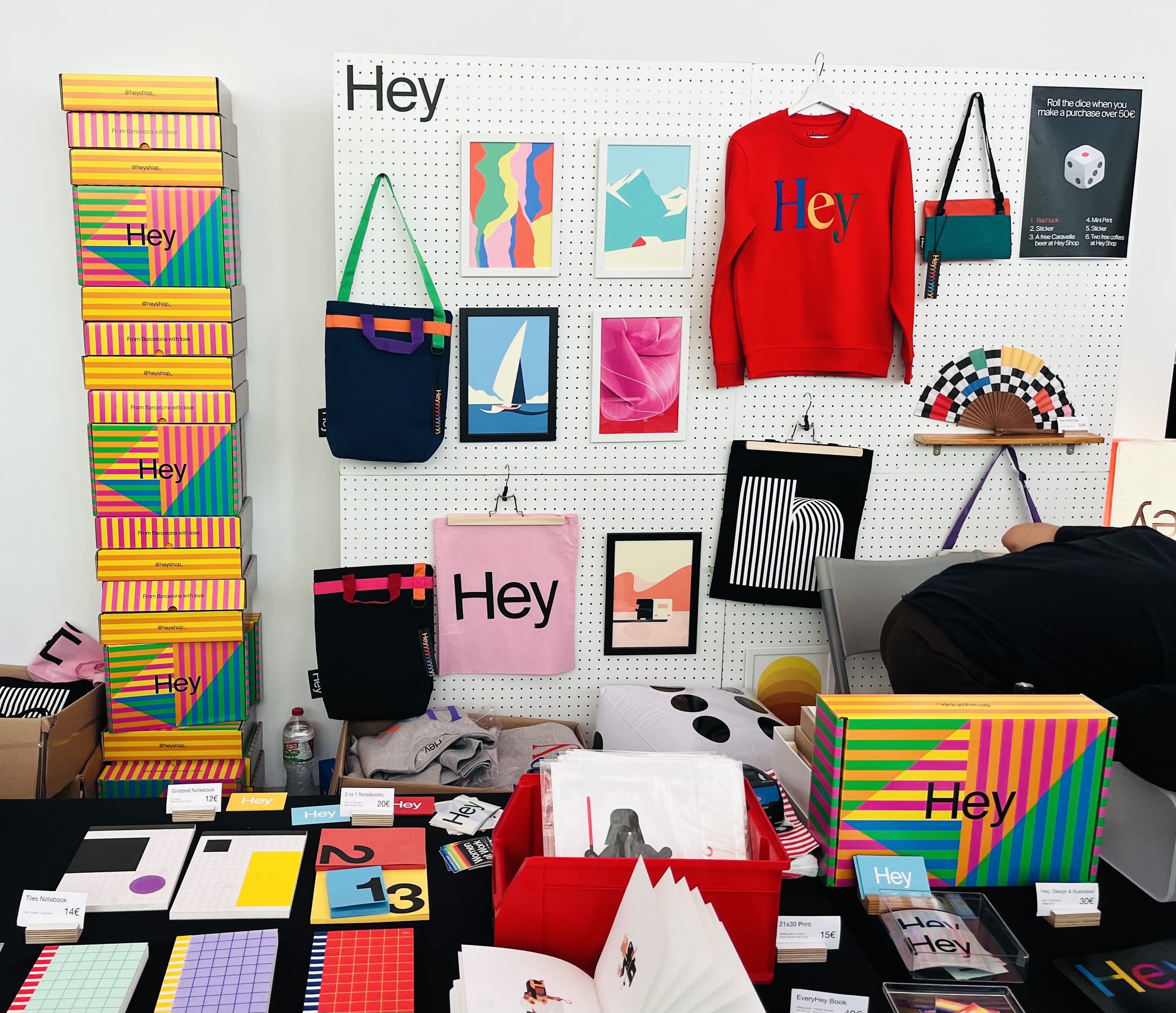 Most studios don't double as a design shop, but Hey isn't like most design studios. As well as running a talk, 'Women at Work', in the Adobe hub tomorrow, the Barcelona-based agency is selling its wares at the market throughout the festival.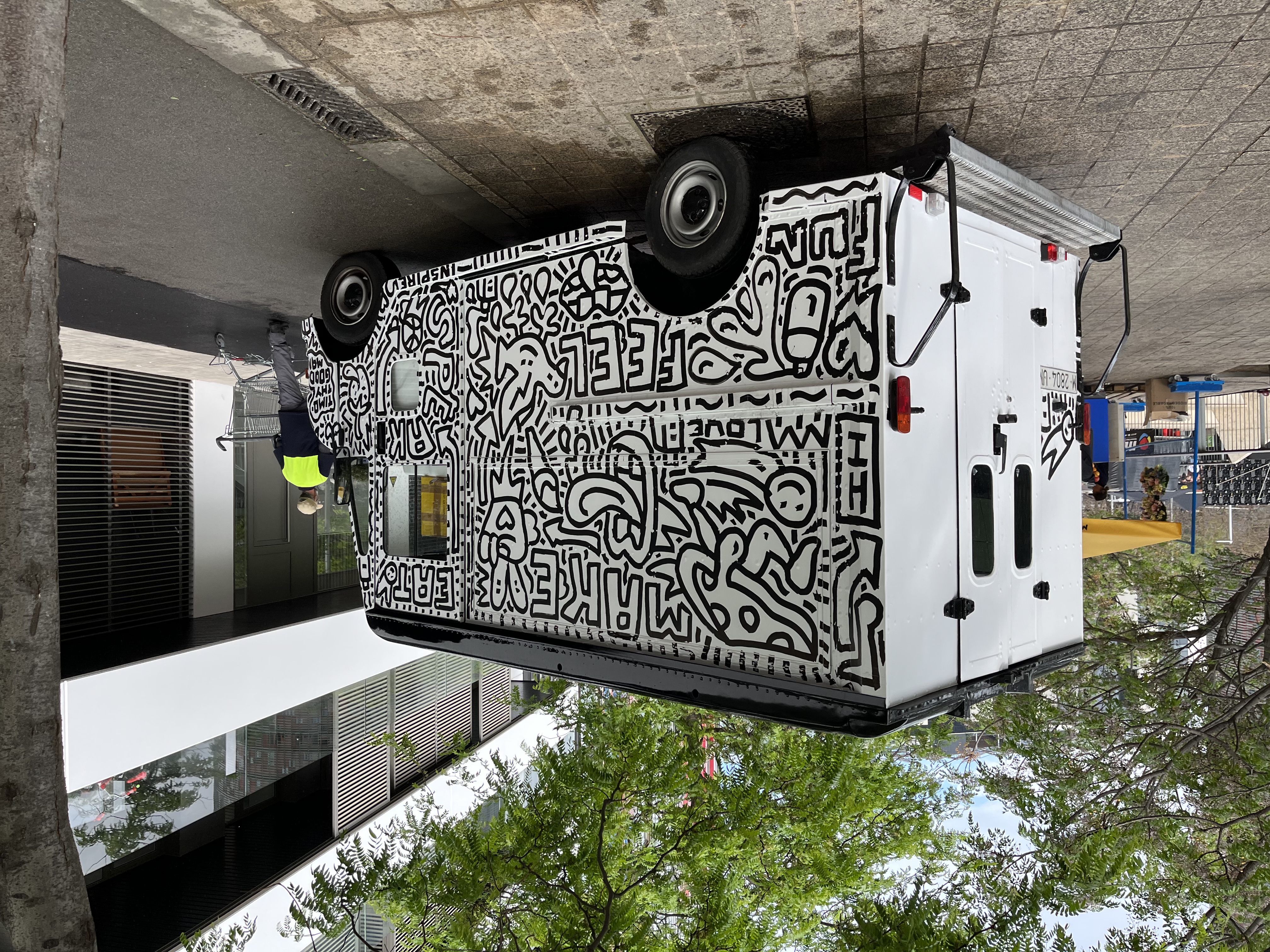 Mural artist Timothy Goodman isn't speaking until tonight, but that hasn't stopped him painting the odd vehicle in the vicinity for good measure.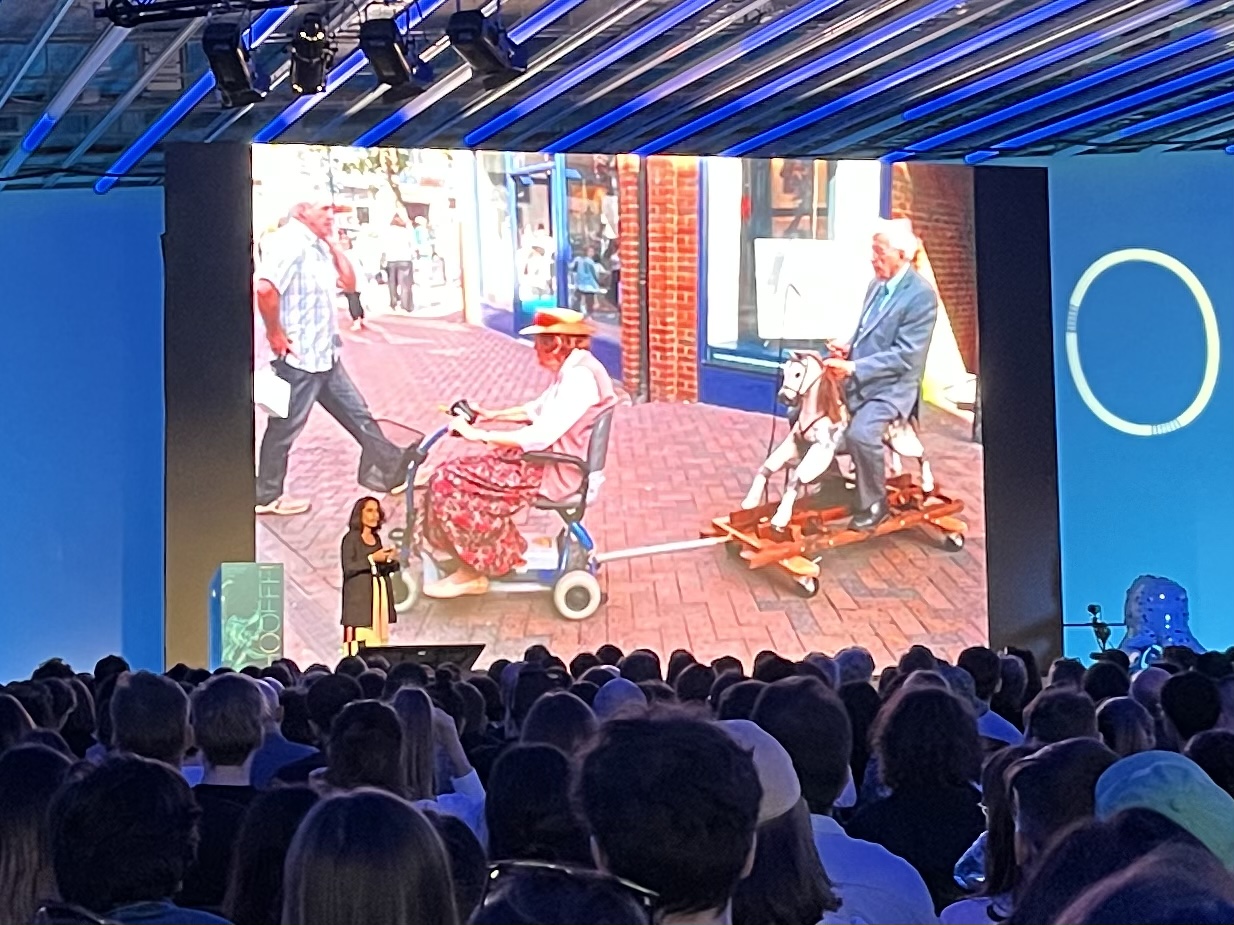 "Whether you work with brands, organisations or individuals, you're working with people." - Malika Favre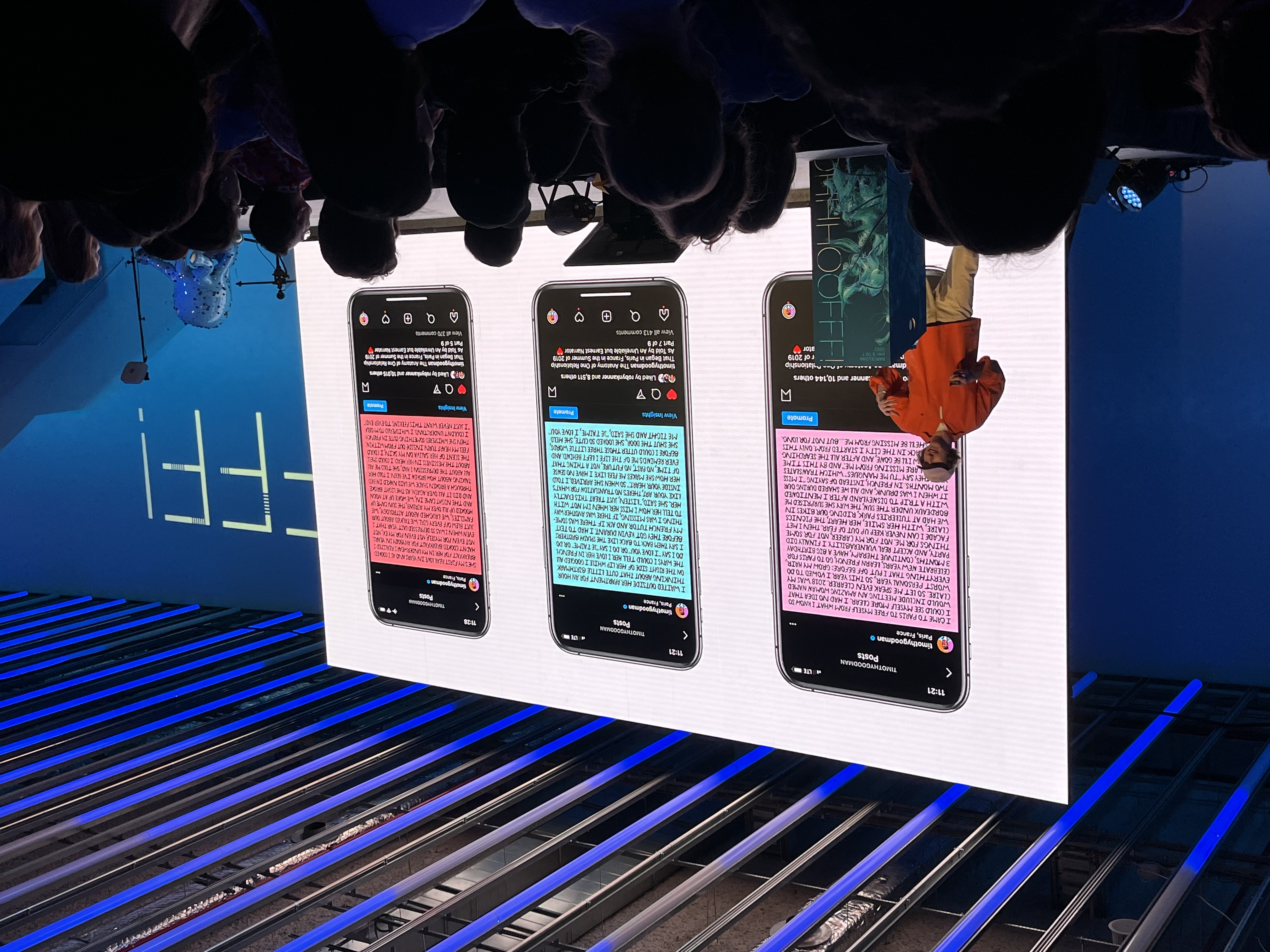 "What we do as a designers, although it's great to get recognition, and money, is try to connect with people." - Timothy Goodman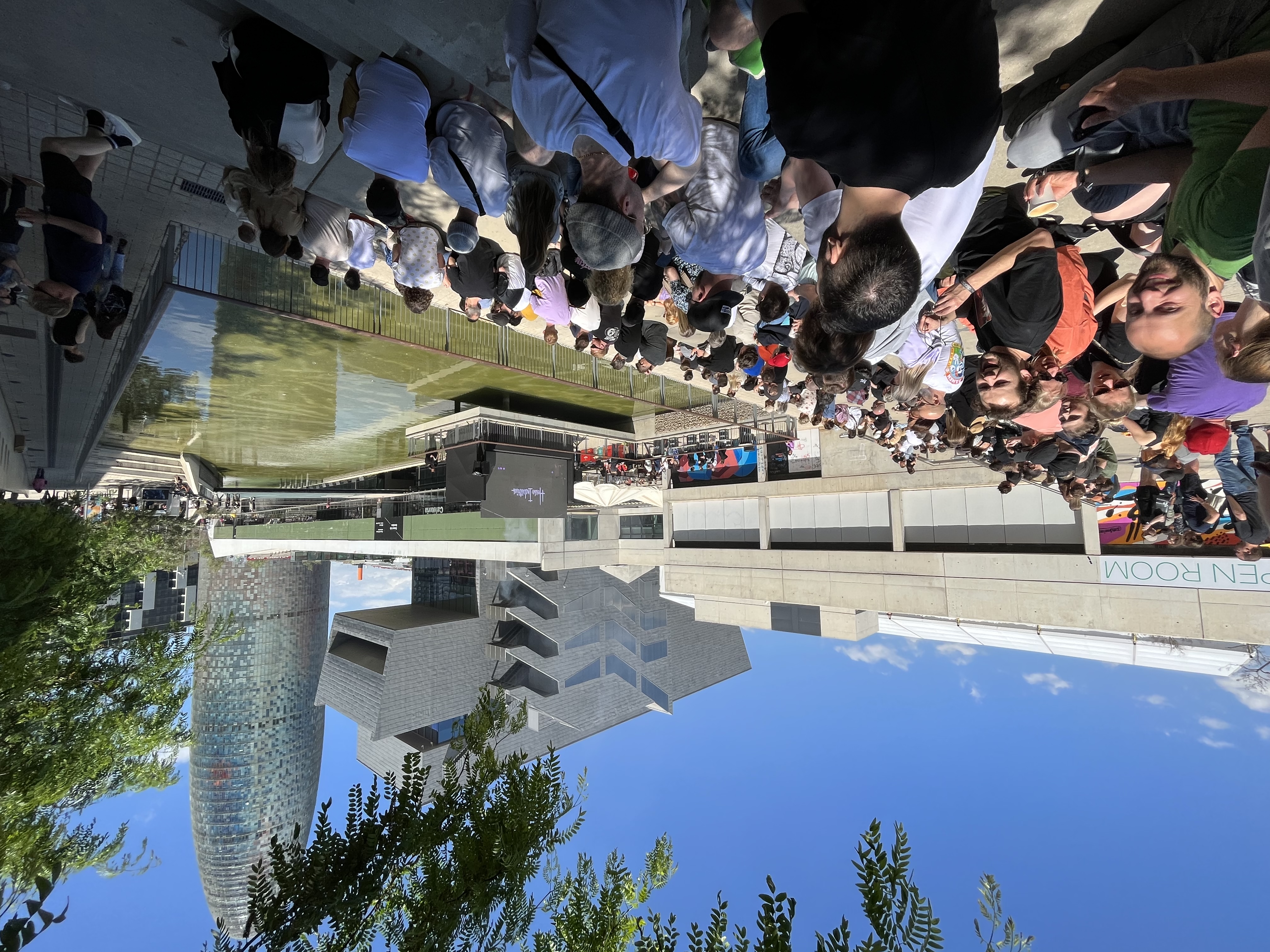 It's another beautiful day in Barcelona! Here's the outdoor crowd listening to an awesome talk by type foundry House Studios. "We no longer think in terms of dream clients - it's more about dream projects."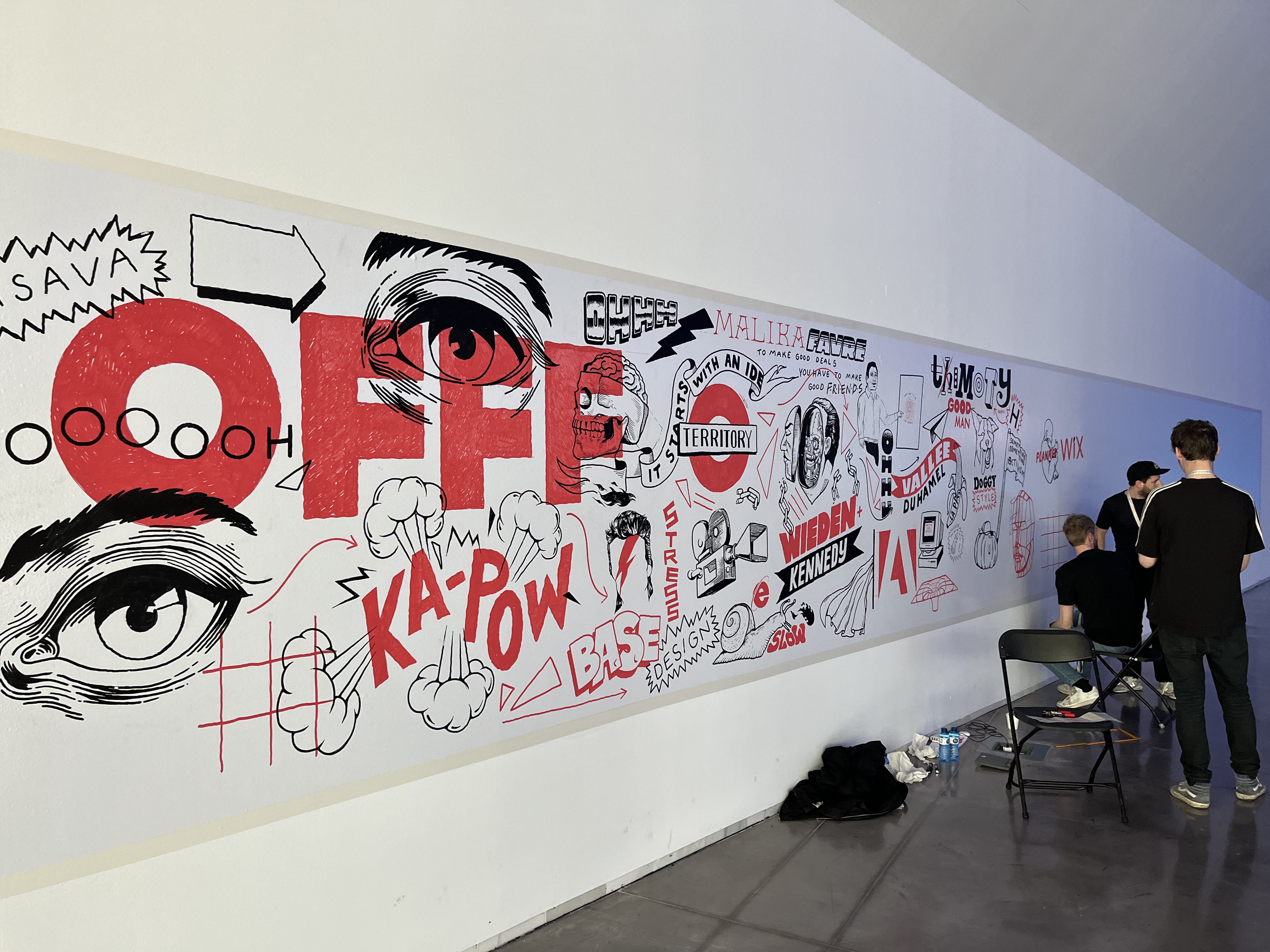 Another wall, another mural-in-progress - this is the awesome work of Musketon, Thomas De Ben & Gert Van Goethem, highlighting the main stage speakers at OFFF.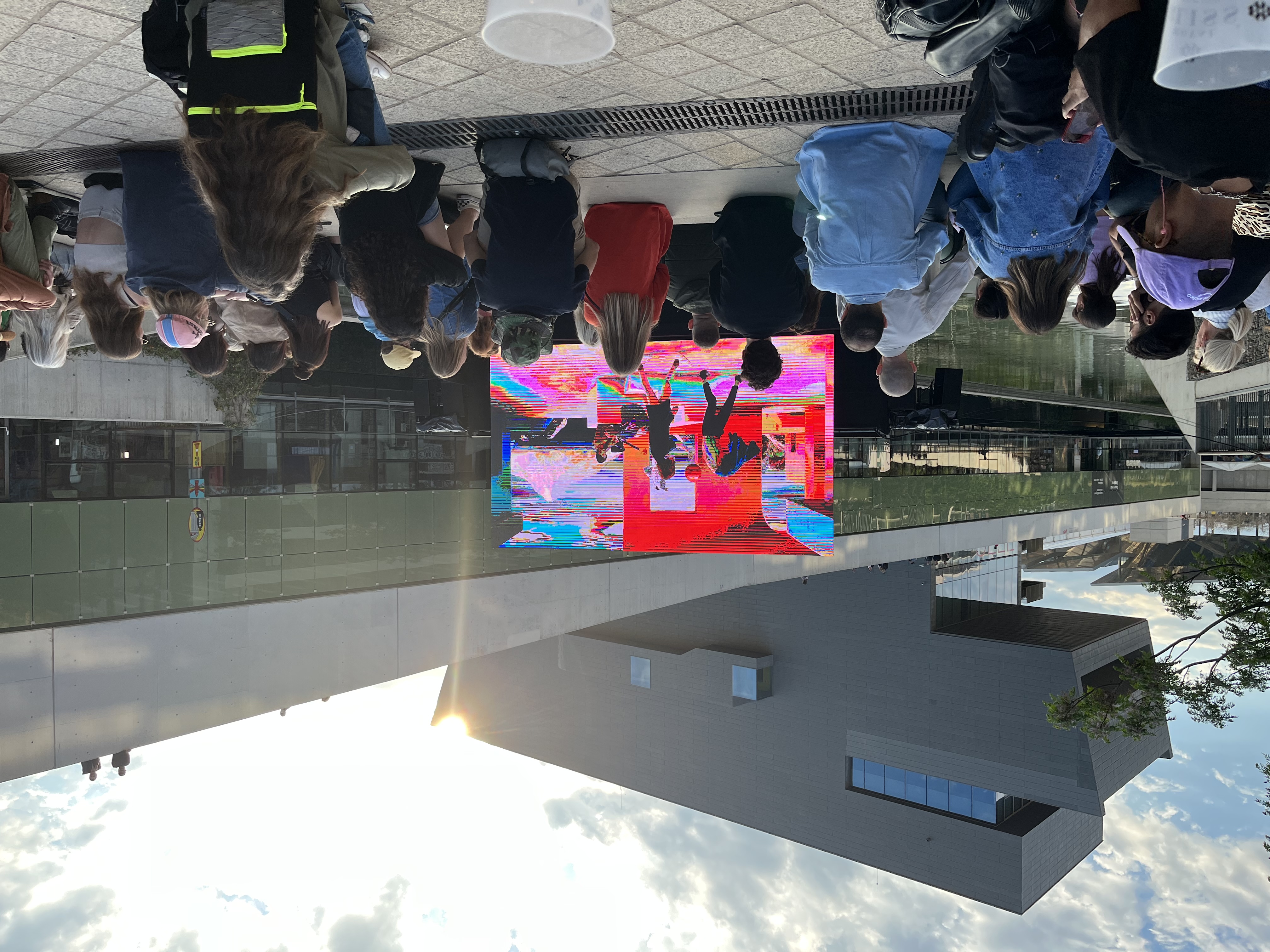 Filmmaking duo Vallée Duhamel created the animated video for Katy Perry's 'Daisies' during lockdown - with the help of over 40 artists around the world, all working remotely.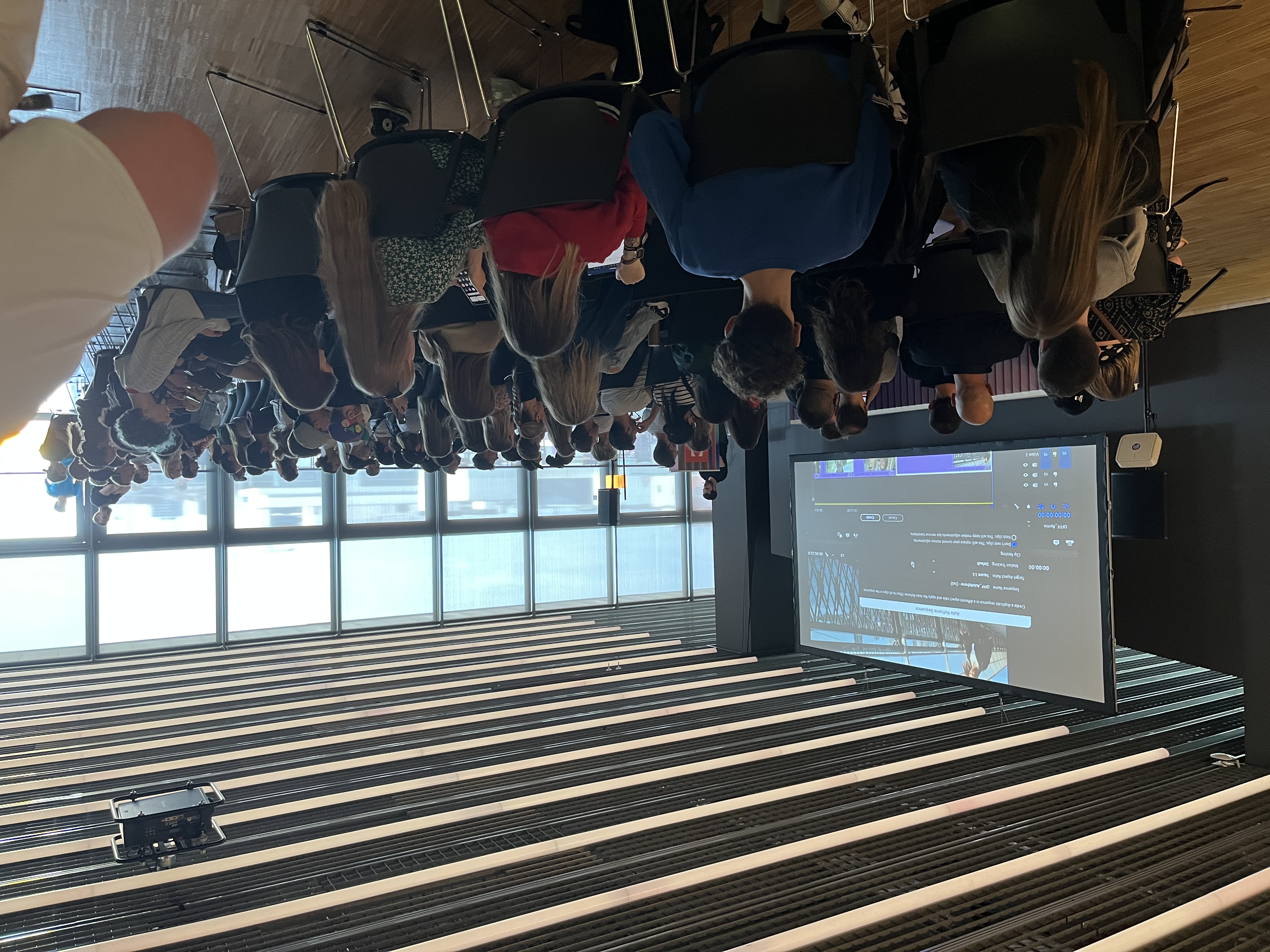 The Adobe Creative Hub is the place to learn about all things, well, Adobe. Here's the class of 2022 learning about 3D rendering in Premiere Pro.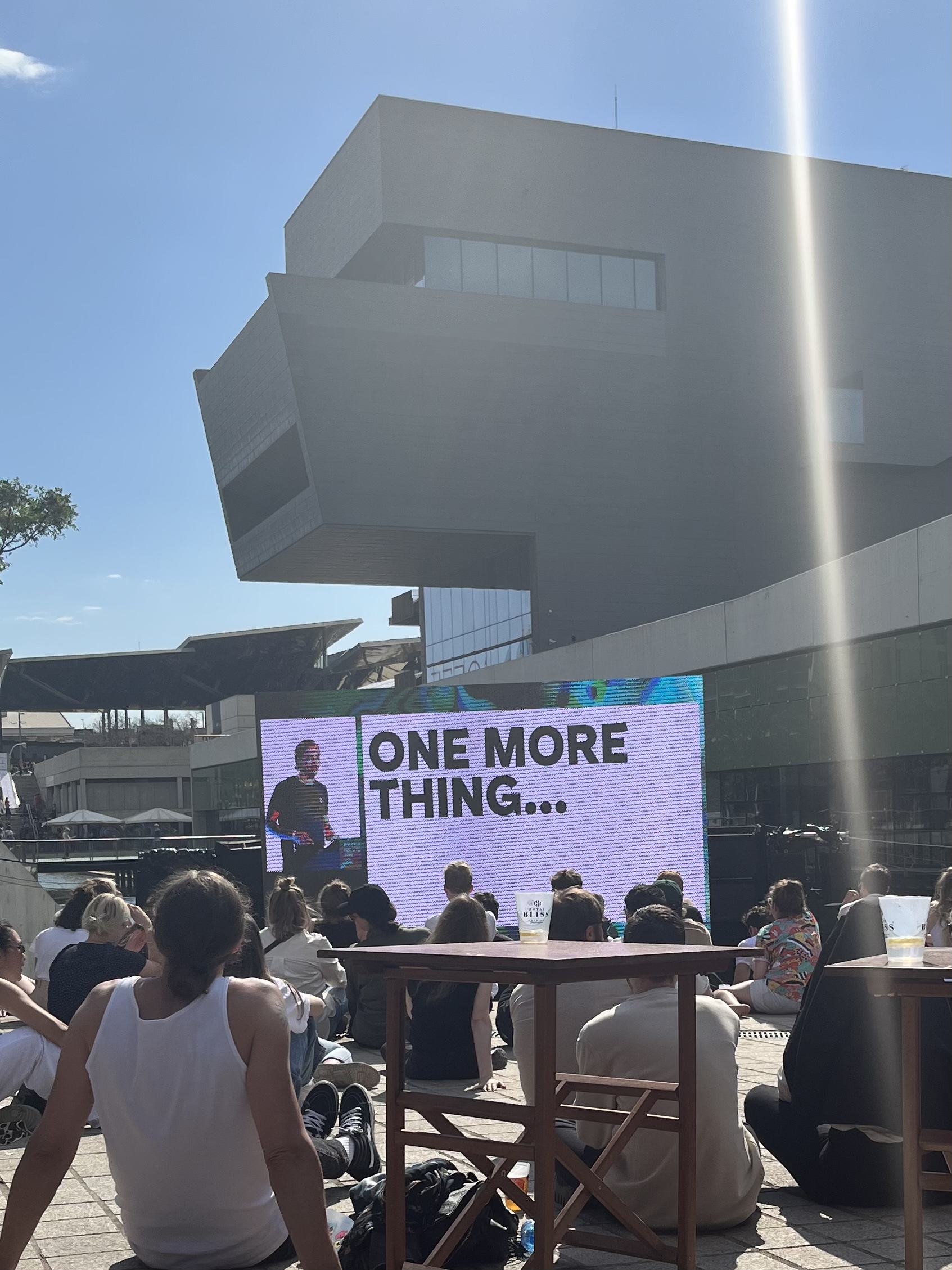 The spirit of Steve Jobs lives on at OFFF 2022.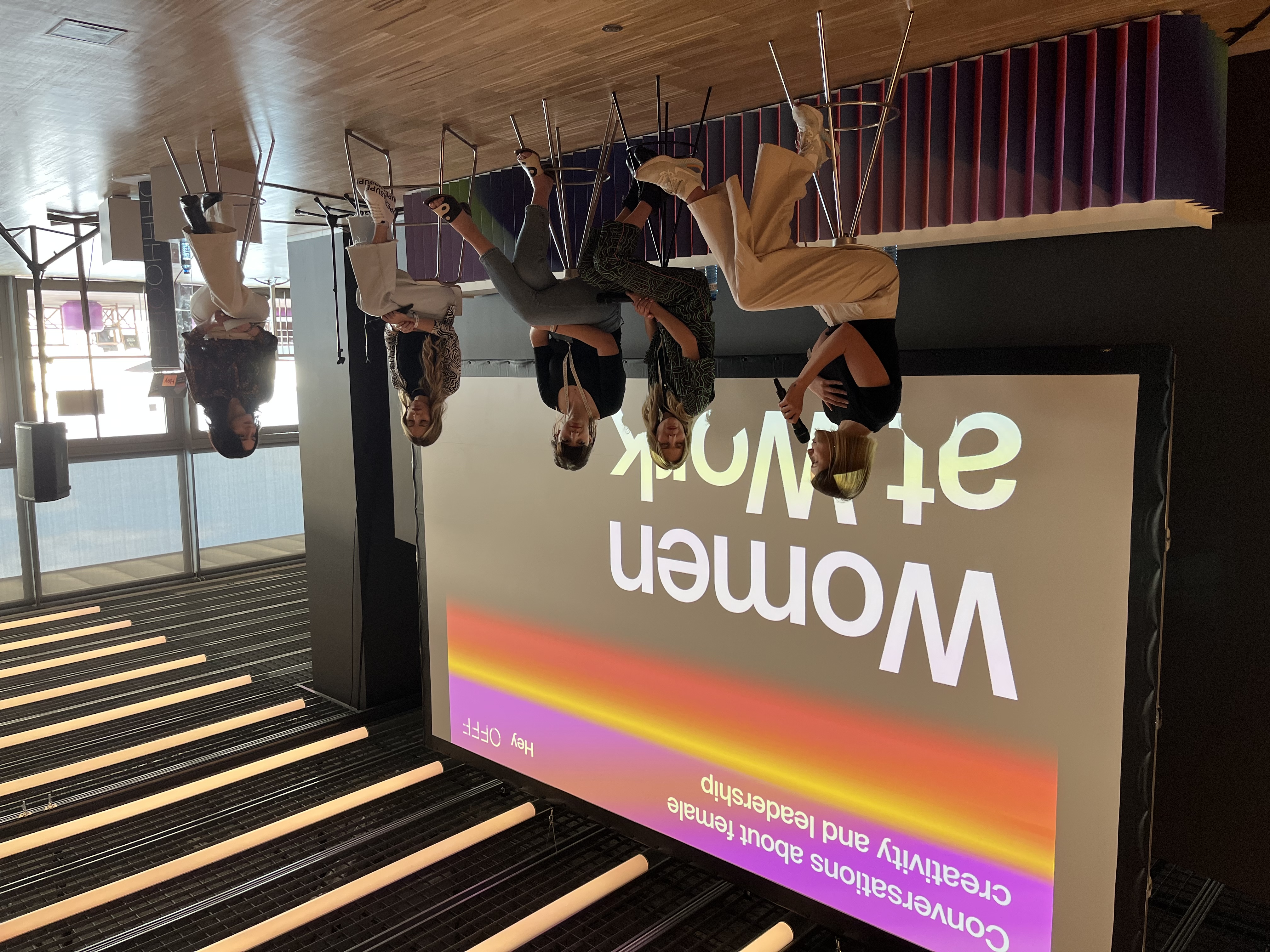 Awesome to see the live version of Hey Studio's Women at Work podcast, exploring the experiences of women in the creative industries. "I want to be treated as a designer, not a female designer. It's not like the difference between Mexican art and European art. We're making the same shit." - Linda McNeil, OK Motion Club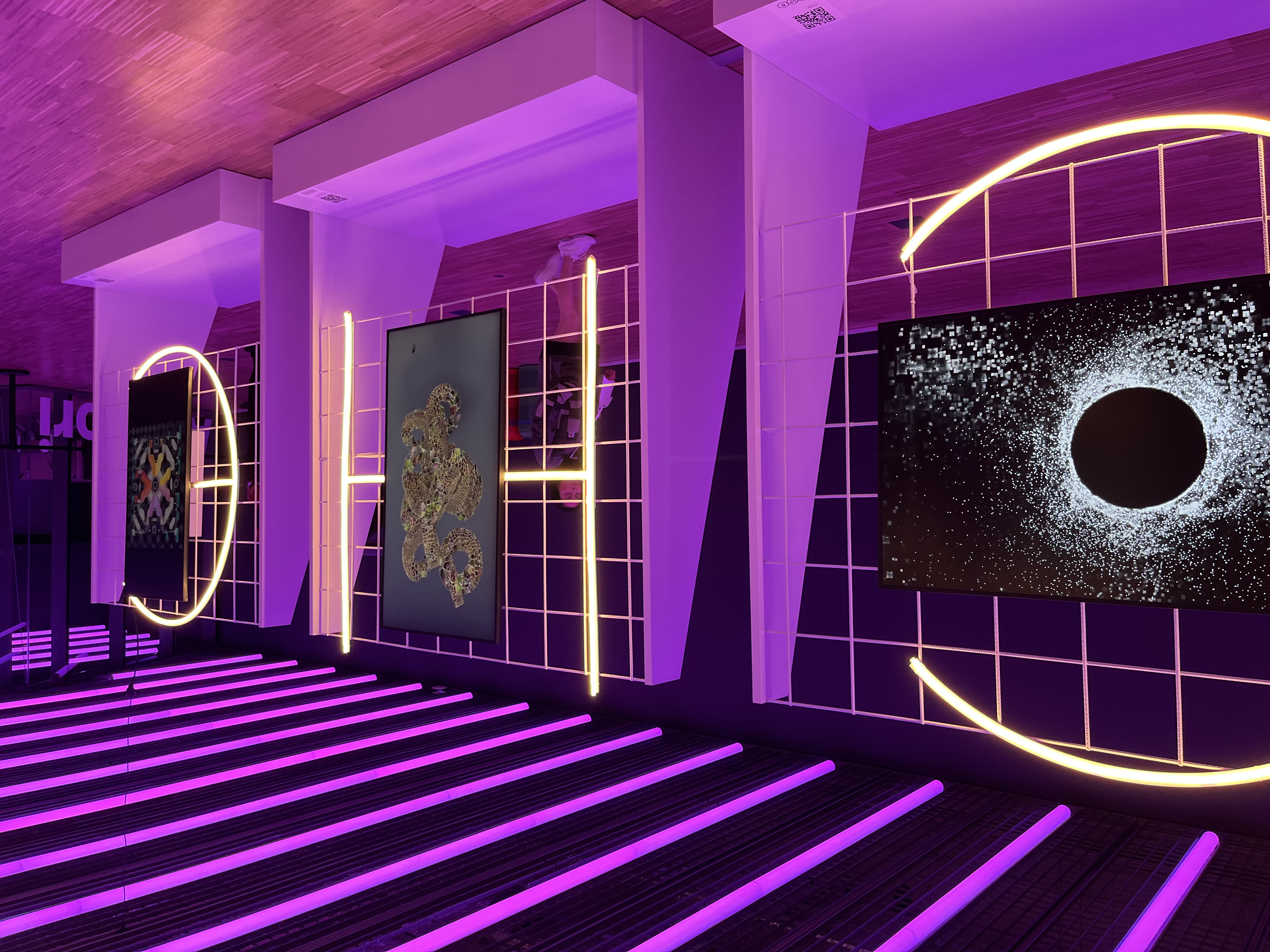 'Roads not Taken', an exhibition of 10 NFTs, is open until Sunday - and is a weird experience. Check out what we thought of the event.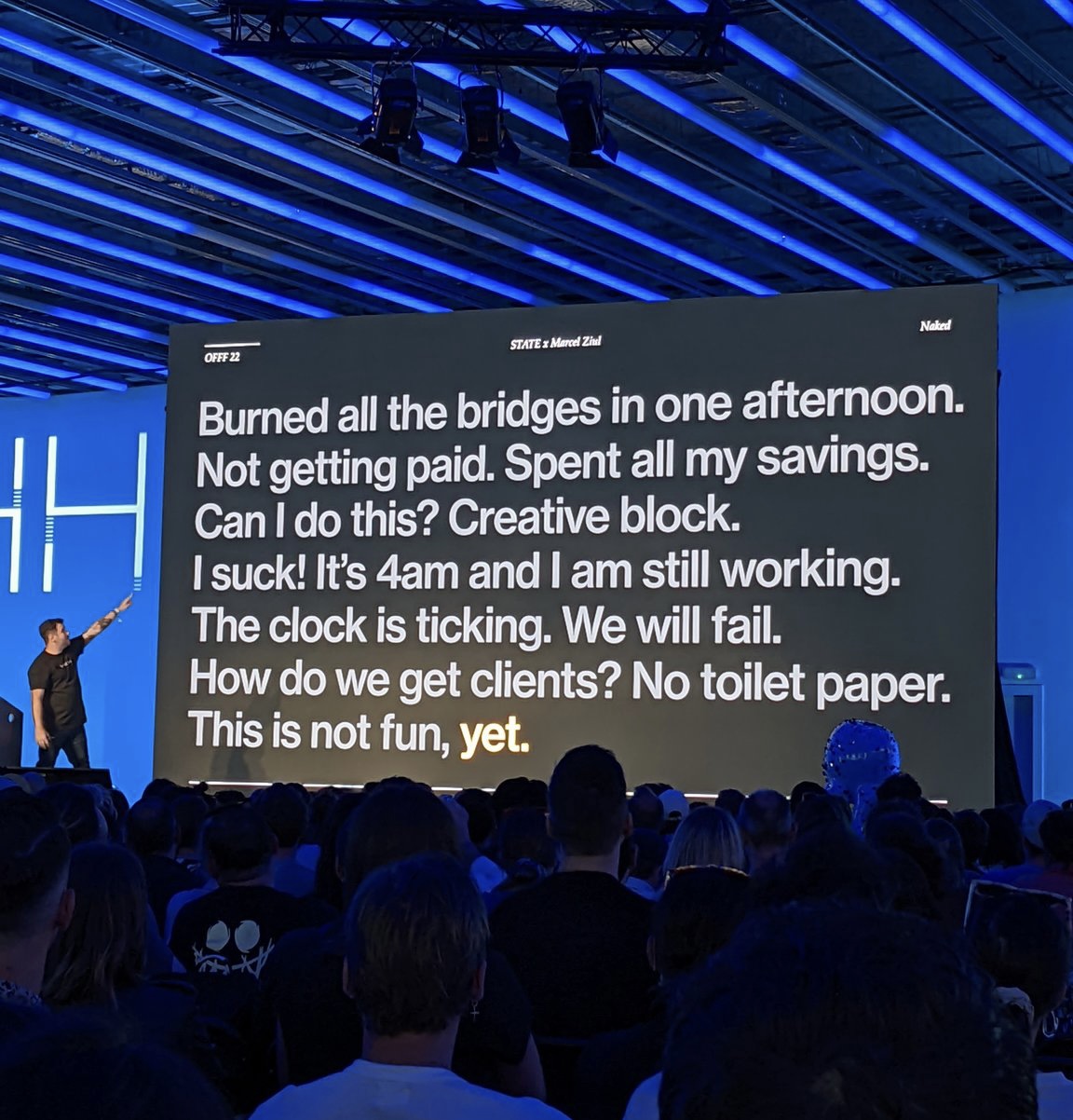 A refreshingly honest talk by State Design, exploring the vulnerabilities and anxieties all designers face. "Working with friends sucks. But it's great. But it sucks. But it's great."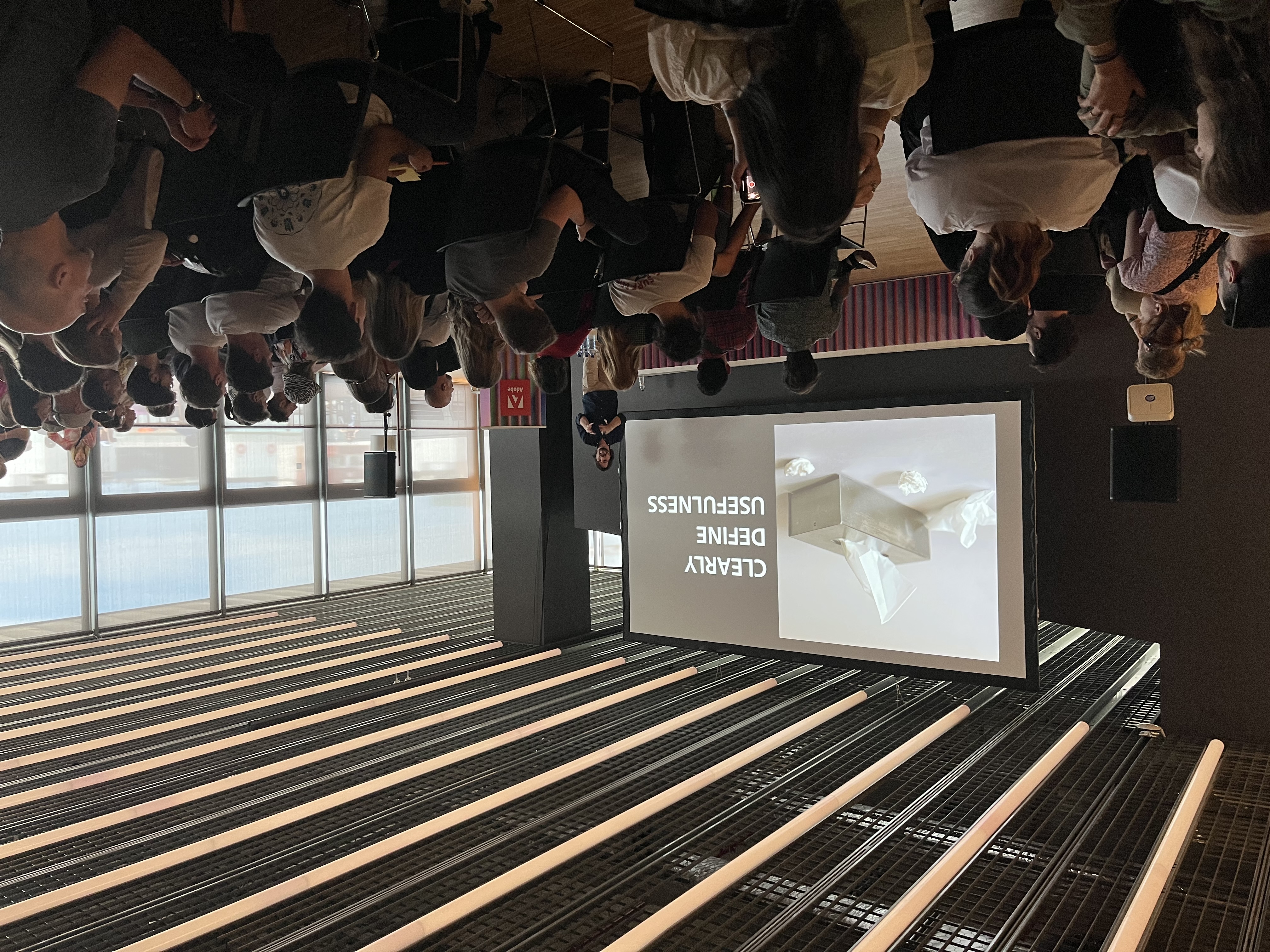 "Kleenex applications" - Adobe's term for mobile apps that are rushed to market. "You use it, it's sh*t, you throw it away."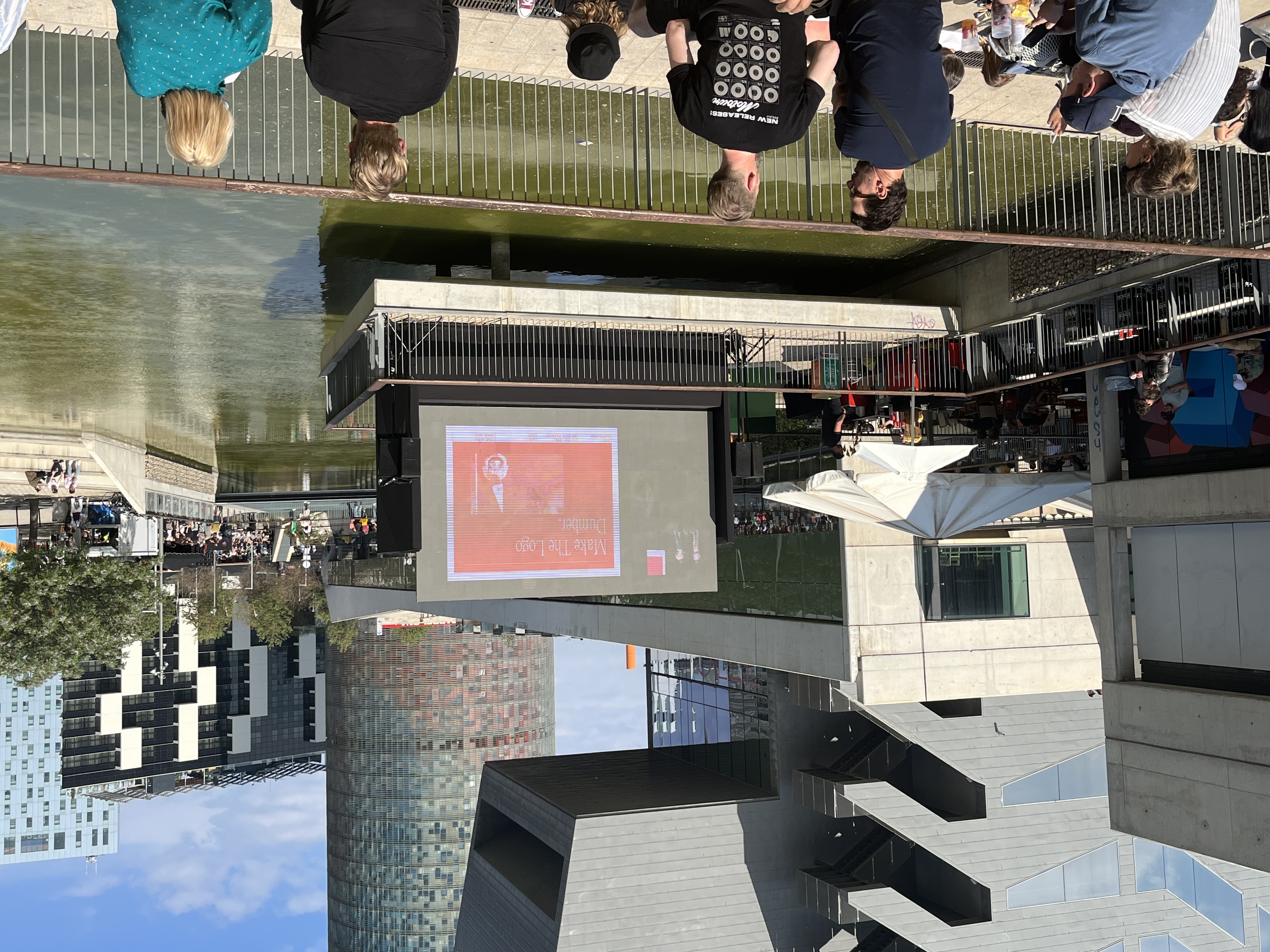 Perhaps the best talk title of the festival: 'Make the Logo Dumber' by The Young Jerks. "If something is trying to be smart, it can be cloying or pretentious. But you can something dumb enough that it becomes smart."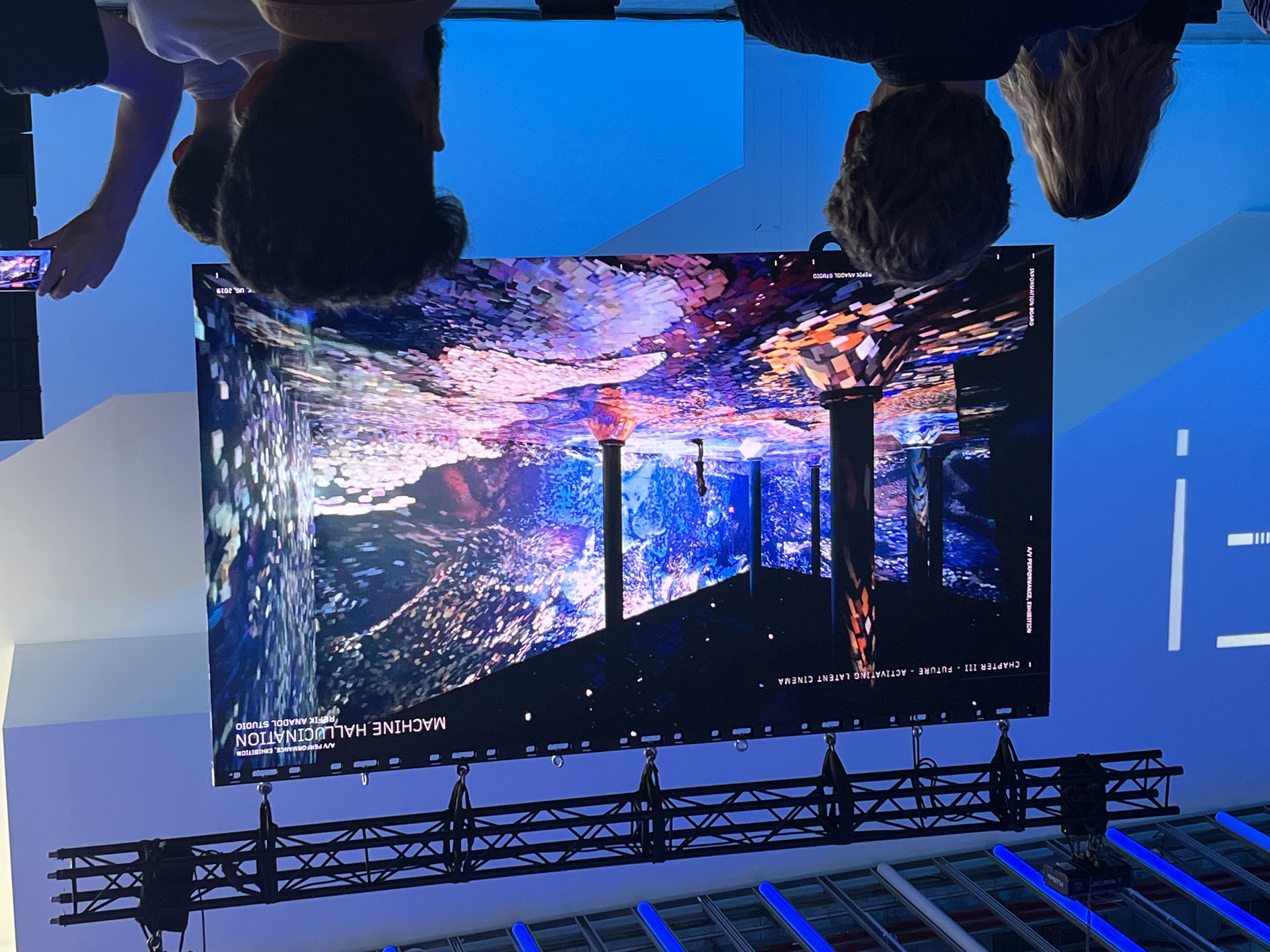 "It's like stepping inside the feelings of a machine's dreams." - Refik Anadol on the power of AI to create images.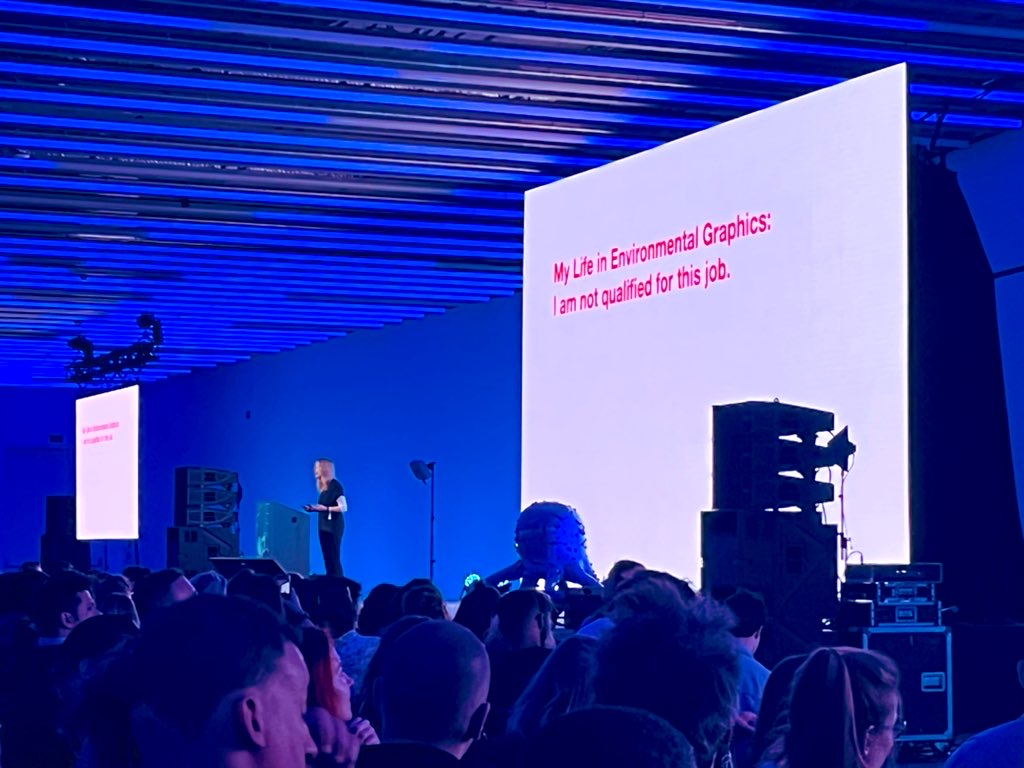 And here's design legend Paula Scher closing the main stage at OFFF 2022, showing highlights from a career of over 50 years.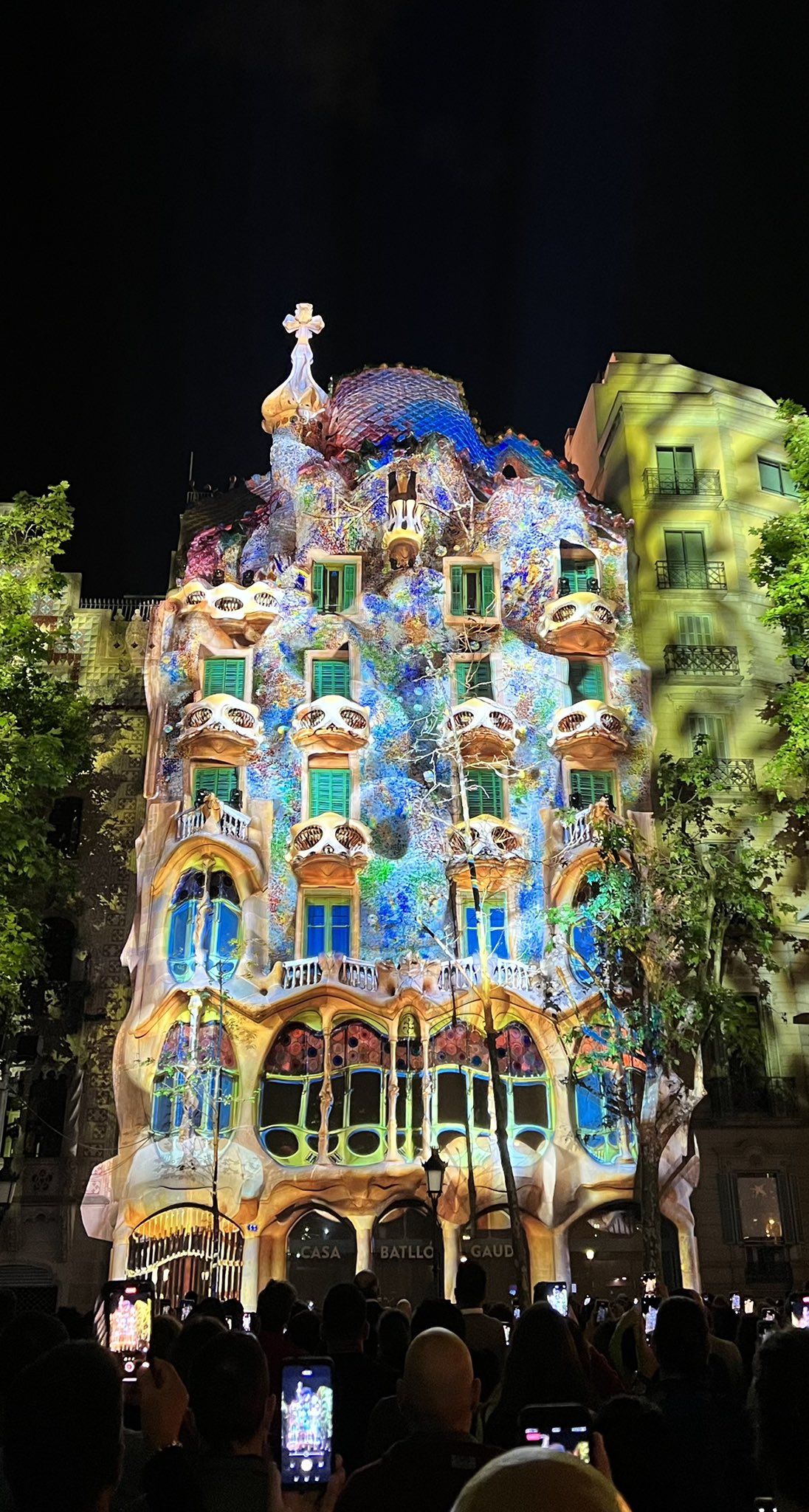 And finally, here's a peek of the incredible OFFF 2022 closing event, which saw Gaudi's Casa Batlló mapped with awesome AR-generated 3D art by NFT master Refik Anado. Here's to OFFF 2023!
Thank you for reading 5 articles this month* Join now for unlimited access
Enjoy your first month for just £1 / $1 / €1
*Read 5 free articles per month without a subscription
Join now for unlimited access
Try first month for just £1 / $1 / €1
Get the Creative Bloq Newsletter
Daily design news, reviews, how-tos and more, as picked by the editors.
Thank you for signing up to Creative Bloq. You will receive a verification email shortly.
There was a problem. Please refresh the page and try again.