Whether you're a freelance designer or operating your own creative agency, we have all come across our fair share of 'critical feedback'. When I started out, I wasn't prepared for the diverse vision you'll find when liaising with graphic design clients, and I ran into some challenging situations.
After over ten years of navigating my way through this artistic industry, I have picked up a few tips and tricks to help prevent and handle negative client feedback. This is particularly important for designers looking to start their own creative agency because you are not only subject to harsher penalties in the form of Google reviews, but also responsible for the work of all designers within your agency. Keep reading for the advice I wish I had when I started out (then check out Creative Bloq's pick of the best design portfolios and the best graphic design software for inspiration, too).
01. Set the right expectations during first contact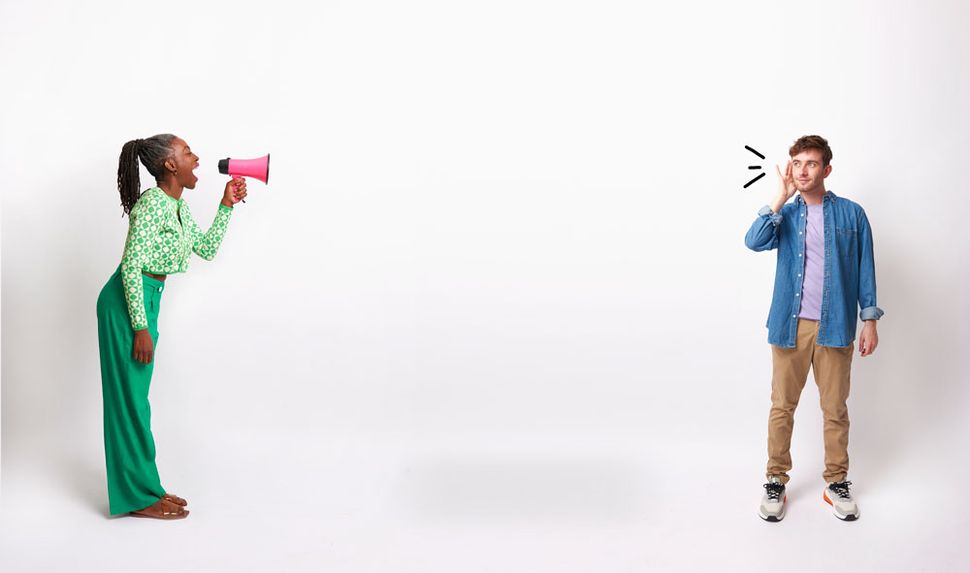 This might seem like an unusual thing to consider since the client is contacting you about their project, however a lack of knowledge around your services can cause easily avoidable complaints. It's important to clarify exactly what your services entail and whether they match what the client is requesting.
For freelancers using Upwork or Fiverr, this might mean using that first meeting to collect additional information that the client has omitted from their job post. For creative agencies, this could involve educating clients on the exact colours or file types that are better suited for printing.
One of my first experiences, which I learnt from quickly, was when I responded to a job post from a client looking for brand guidelines. During our first meeting the client mentioned they wanted social media templates, however I neglected to educate them on the difference between brand guidelines and social media templates. As a result, what I delivered was not what the client expected. If I had educated the client on the use of brand guidelines as a source of creative direction with some examples of print and digital application, the whole situation could have been avoided.
During the first contact, it's also important to address your turnaround time. While you might be excited to get started on a new project, it's essential not to overpromise and underdeliver. It's better to be honest and realistic about your deadlines and your client will appreciate this. This can be a common cause of dissatisfaction and when multiple rounds of revisions are involved, you will need to set clear expectations for each iteration.
02. Use a design brief questionnaire
Most clients will already have a vision of their logo design or website design before they contact you. For some people, this vision can be difficult to articulate into a real-life design. Using a design brief questionnaire (see BrandVillage's example questionnaire here) can ensure that you aren't missing any ideas or inspiration that could help kickstart your design process during the concept stage. Breaking this down into multiple smaller questions will bring all the puzzle pieces together and prevent excess revisions or dissatisfaction.
You might want to consider preparing a design brief to send your clients before the project begins, particularly if they have a hard time explaining what they want. These are some of the questions I always include for my logo design clients:
Type of Logo (Typography only, Symbol only, Both)
Logo Wording
Logo Tagline (if applicable)
Colour Scheme
About Your Company
Your Competition
Provide Inspiration, Designs or Sketches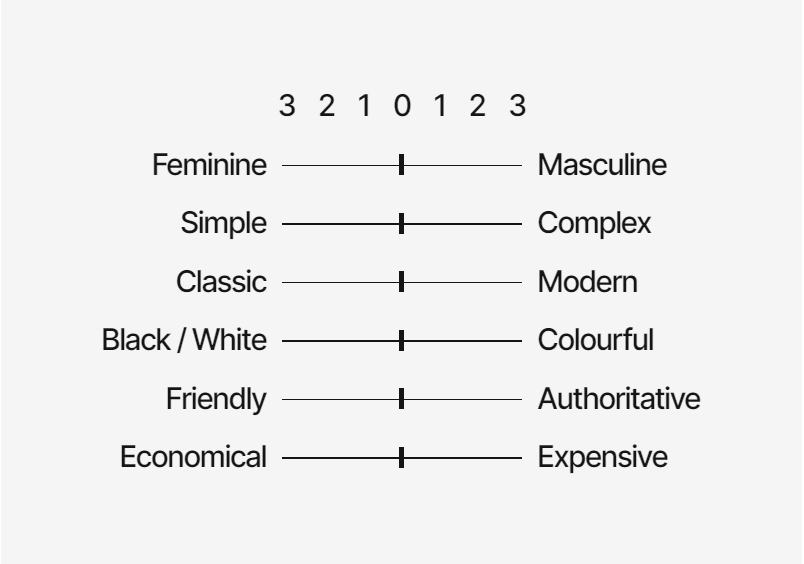 Within the design brief, I also provide clients with an easy-to-understand movable tool to help describe their brand personality (see BrandVillage's example questionnaire right here). As a logo designer in Melbourne, most of my clients enjoy using this tool and I'm able to gain some degree of insight into their vision.
03. Advertise your services clearly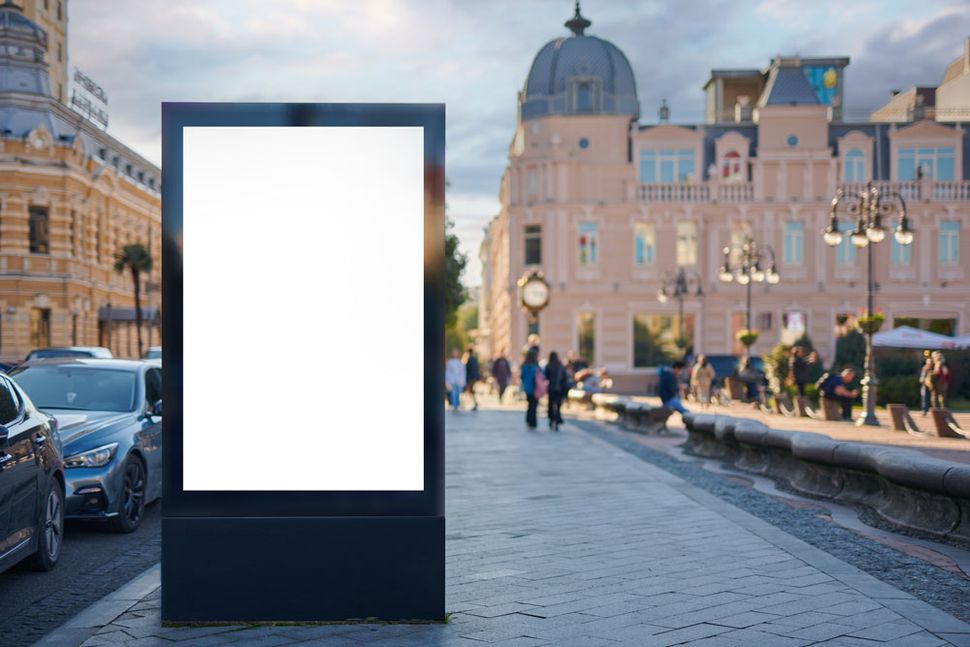 This is similar to setting the right expectations during the first contact; however, it will support you if negative feedback has already been received. Particularly if you are using a website to display your services, it is important to list what the client will receive when purchasing a particular package or undertaking a new project.
I found in my experience listing a few different packages for clients to purchase helped separate different needs including revisions and turnaround times. For example, my cheapest design package included a 10 business day turnaround time and three rounds of revisions. My most expensive package included a five business day turnaround time and unlimited revisions. I also ensured that this information was clearly listed on the initial invoice that was sent to the client.
Having this structure helped clients decide for themselves which requirements they would need and created a shared responsibility between both parties. It also prompted the right questions where clients would ask for fewer revisions within a shorter deadline.
04. Don't forget customer service
There is a lot of opportunity to salvage a diminishing client relationship from the time you receive critical feedback to the time you receive a negative Google review. At the end of the day, whether you are a freelance graphic designer or operating a graphic design agency, we are all trying to run a successful business. While we might have a niche set of skills, it's important not to neglect good quality customer service.
When faced with a disappointed client, the first thing you must do is remain calm. While we might take offence to negative feedback since we hold our designs as a direct reflection of our skills, it's important to compartmentalise our thoughts and not take it personally. The client is usually the one with the strict deadline so their stress-induced feedback may not necessarily reflect their actual opinion in alternate circumstances.
The next step is active listening. Create a list with the client of the exact changes they would like to see and read this back to them, so they feel comfortable that you've heard their request. Having this clear, confirmed direction will help ease their mind and does not need to be met with any 'blame game'. Again, this is where having a detailed design brief questionnaire can save a lot of miscommunication. You can also refer to the design brief if there is any conflicting feedback.
05. Move on to the next project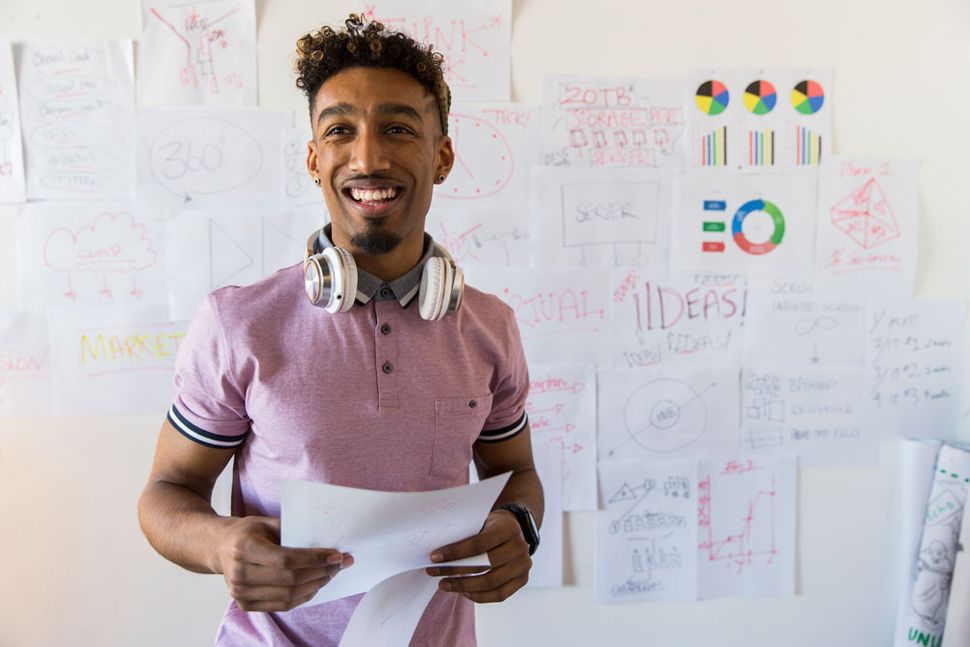 We've all encountered challenging projects during our careers caused by a range of factors. Once the mistake is made or the negative feedback is received, you need to make the most of that opportunity to learn from it. This doesn't mean indulging in self-doubt and instead should be met with positivity since the experience will make you a better communicator and overall business owner in the future.
Now you've had a challenging encounter, it's time to move on with the next project and implement those changes to prevent it from happening again.
A designer with over 10 years' experience, Manks operates her own Melbourne-based branding agency, BrandVillage.
Read more: