Samsung Galaxy Unpacked 2023 live blog: Galaxy S23 smartphones, laptops and more
What to expect from Samsung Galaxy Unpacked 2023.
Samsung Galaxy Unpacked 2023 has ended and you can find the details of what was revealed below. This event showcased Samsung's latest Galaxy S23 range of smartphones as well as the new Galaxy laptops designed for artists and creatives.
Last year Samsung Unpacked was used to showcase the Galaxy S22 smartphones, read our Samsung Galaxy S22 Ultra review to see why it's so impressive. Likewise, in August of last year we went hands-on with the Samsung Galaxy Z Fold 4.
The new Samsung Galaxy S23 smartphones will go on sale February 17. These phones are powered by the new Snapdragon 8 Gen 2 processor designed just for Samsung, they feature 120Hz AMOLED screens and storage of up to 1TB. The star is the 200MP camera on the Samsung Galaxy S23 Ultra, which is a pro-grade camera fr movies and night sky photography. See below for specs and prices.
You can rewatch the Samsung Galaxy Unpacked event on this page (above), or visit Samsung's Youtube channel or watch on the Samsung website or Samsung's Twitter page. Below I go into detail about each new Samsung S23 phone and Galaxy laptop, with links to how to pre-order.
Samsung Galaxy S23 phones
You can pre-order the new Samsung Galaxy S23 now, visit the Samsung US pre-order page to book your new phone and plan. UK readers can pre-order at Samsung's UK website. See specs and prices below.
Swipe to scroll horizontally
Samsung Galaxy S23 models

| Header Cell - Column 0 | Samsung Galaxy S23 | Samsung Galaxy S23 Plus | Samsung Galaxy S23 Ultra |
| --- | --- | --- | --- |
| Price: | $799.99 / £769 | $999 / £1,049 | $1,199 / £1,249 |
| Size: | 5.8 x 2.8 x 0.3 inches | 6.2 x 3 x 0.3 inches | 6.4 x 3.1 x 0.35 inches |
| OS: | Android 13 | Android 13 | Android 13 |
| Screen Size: | 6.1 inch | 6.6 inch | 6.8 inch |
| Resolution: | 2316 x 1080 pixels | 2316 x 1080 pixels | 3,088 × 1,440 pixels |
| CPU: | Qualcomm Snapdragon Gen 8 | Qualcomm Snapdragon Gen 8 | Qualcomm Snapdragon Gen 8 |
| RAM: | 8GB | 8GB | 8GB / 12GB |
| Storage: | 128GB / 256GB | 128GB / 256GB | 256GB / 512GB / 1TB |
| Battery: | 3,900 mAh | 4,700 mAh | 5,000 mAh |
| Rear Cameras: | 50MP Wide + 12MP Ultrawide + 10MP telephoto | 50MP Wide + 12MP Ultrawide + 10MP telephoto | 200MP Wide + 12MP Ultrawide + 10MP 10x telephoto + 10MP 3x zoom |
| Front Camera: | 12MP | 12MP | 12MP |
Samsung Galaxy Book3
Alongside the new smartphones Samsung revealed its new Galaxy Book3 laptops at Samsung Galaxy Unpacked, the best of which are the high-spec Galaxy Book 3 Ultra and the Galaxy Book3 Pro 360, which has been developed with digital artists in mind. You can pre-order the Galaxy Book3 at Samsung's website. Below I highlight the key details of each new laptop.
Swipe to scroll horizontally
| Header Cell - Column 0 | Samsung Galaxy Book3 Ultra | Samsung Galaxy Book3 Pro 360 |
| --- | --- | --- |
| Price: | Starting at $2,199.99 / £1,849 | Starting at $1,399.99 |
| CPU: | Up to 13th-gen Intel Core i9 | Up to 13th-gen Intel Core i7 |
| Graphics: | Nvidia RTX 4050 or RTX 4070 graphics | Intel Iris Xe |
| Memory: | Up to 32GB LPDDR5 | Up to 32GB LPDDR5 |
| Storage: | Up to 1TB SSD | Up to 1TB SSD |
| Display: | 14-inch and 16-inch WQXGA+ (2880 x 1800p) Dynamic AMOLED 2X | 14-inch and 16-inch WQXGA+ (2880 x 1800p) Dynamic AMOLED 2X (Touch) |
What is Samsung Unpacked?
This is Samsung's big seasonal launch event that will be used to showcase and launch the new Galaxy devices, including new smartphones and laptops. Expect some big surprises.
What time can I watch Samsung Unpacked?
Samsung Unpacked will start at 1PM ET / 10AM PT / 6PM UTC. The event will be broadcast live from San Francisco's Masonic Auditorium in front of a select audience – the first in-person live event from Samsung in three years.
Is Samsung launching a new phone at Unpacked?
Yes, we're expecting new entries in the Galaxy S23 range, including a new Galaxy S23 Ultra.
Refresh
Samsung Galaxy Unpacked launches later today and should see the reveal of new smartphones to rival Apple iPhone, including Galaxy S23, S23 Plus and S23 Ultra. We're also expecting new laptops in the Galaxy Book range.
There have already been some leaked images of the new Galaxy S23 Ultra images, specs and even a rumoured price suggesting a $300 increase (via Forbes). You can find the full details later, the event starts at 10 AM PST / 6 PM UTC.
Looks like Samsung really is pushing promoting the S23 family before the launch event lol, my friend captured this a few minutes ago pic.twitter.com/H517QKoG0BFebruary 1, 2023
The hype is building over in Korea, with Twitter Samsung insider @chunvn8888 posting store photos showing the new Samsung Galaxy S23 family of smartphones.
These images of the new Samsung Galaxy S23 leaked earlier by Twitter user @UniverseIce. It's believed the upcoming Galaxy S23 will run on a Qualcomm Snapdragon 8 Gen 2 chip with 8GB of RAM and storage, coming at 128GB and 256GB.
@UniverseIce also has a friend who's been using the S23 Ultra ahead of today's event and says: "that the screen of the S23 Ultra looks clearer than the S22 Ultra, and it seems to be optimised for pictures."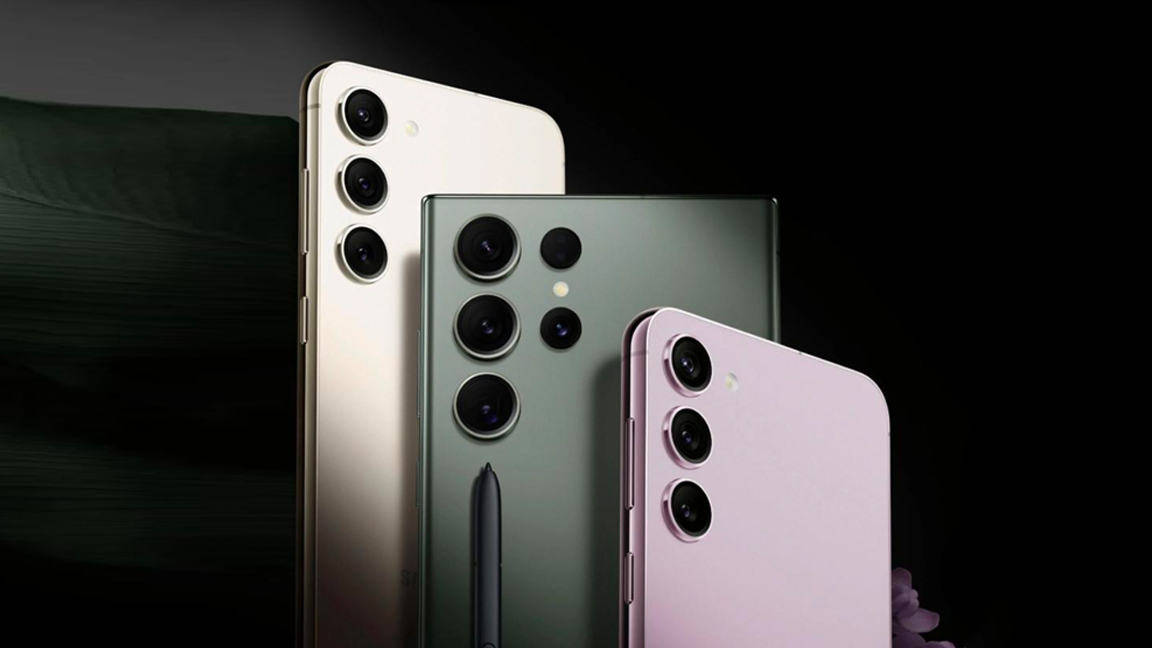 If you're new to Samsung's range of smartphones, or are an Apple user who's keen to see what else is around, then let's recap. You can read our guide to Apple vs Samsung for an overview, but below I dig a little into where the new Samsung Galaxy 2S3 range will sit.
The Samsung Galaxy S23 – this is the basic model and is Samsung's cheaper, entry-level smartphone. Think of this as Samsung's answer to the iPhone 14. Trusted insider Yogesh Brar suggests the spec for the Samsung Galaxy S23 will include a 6.1-inch FHD+ Super AMOLED display with a 120Hz refresh rate.
The Samsung Galaxy S23 Plus – a mid-range smartphone and leaked images (above) suggest it will have a cluster of three cameras, while the high-end Samsung Galaxy S23 Ultra is rumoured to have a massive 200MP camera with a 4K selfie camera. Naturally this is the largest and most expensive of Samsung's range.
Of course, I have an extra bunch of photos here, the chilean mobile provider (Wom) said that the phone would be released in chile 1 month ongoing, I was surprised seeing on the shelf lmao pic.twitter.com/07ga0Ob9OPJanuary 31, 2023
Chilean Twitter user @DylanXitton posted photos of the new S23 Ultra out in the wide – it seems a Chilean mobile store started displaying the new smartphones ahead of today's event (oops). It appears to confirm other rumours the new S23 Ultra will have a huge 200MP camera – which is around double the resolution of the S22 Ultra (108 megapixels).
It's worth remembering that as Samsung launches the new S23 range of smartphones we'll likely see reductions in the price of last year's S22 models. Take a look at the latest S22 deals below, and I'll be tracking these to with updates.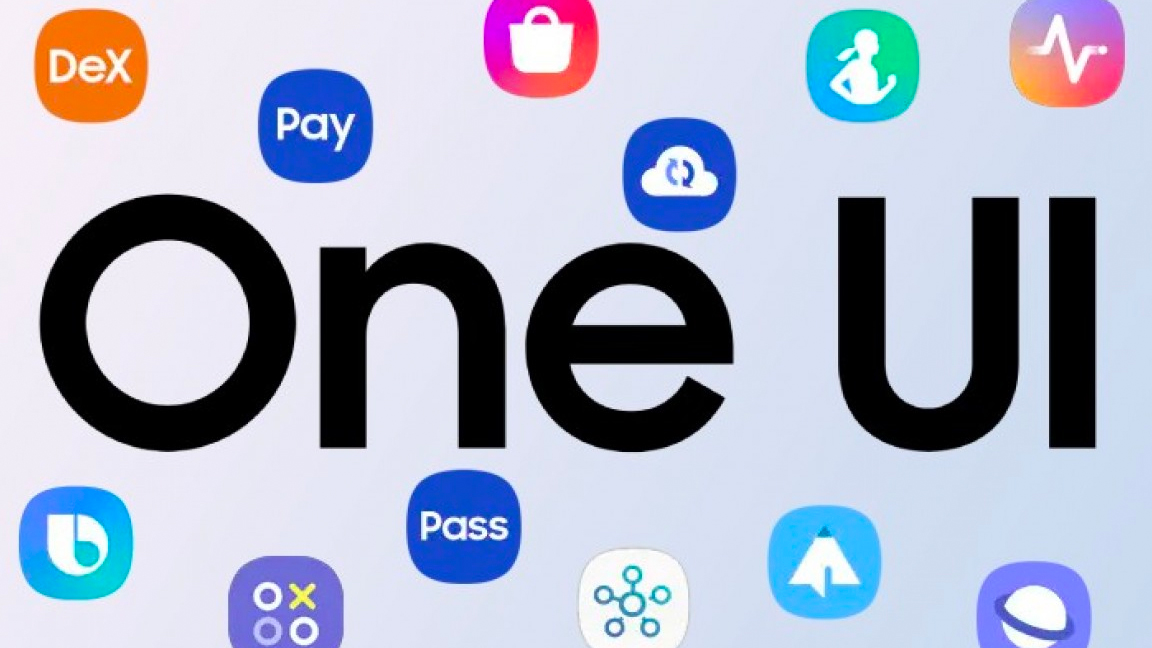 Today's Samsung Galaxy Unplugged is not just about new hardware, such as the Samsung Galaxy S23 Ultra. Rumours suggest Samsung will also reveal its new One UI 5.0, based on Android 13.
Rumoured new features for Samsung One UI 5.0 include many tweaks and customisation options, such as updates to how RAW files are handled and refinements to the weather app, AR features and selfie options.
Here's an overview of what we can expect from the new Samsung Galaxy S23, if we can believe the leaked specs.
Processor: Snapdragon 8 Gen 2 for Galaxy
Rear cameras: 50 MP + 12 MP + 10 MP
Optical zoom: x3
Display: 6.1-in 120 Hz AMOLED
Brightness: 1,750 nits
RAM: 8GB
Battery: 3,900 mAh
In many areas it trumps the closest rival available now, the iPhone 14. For example the Galaxy S23 could have one extra 50MP camera and as display that refreshes at twice the speed.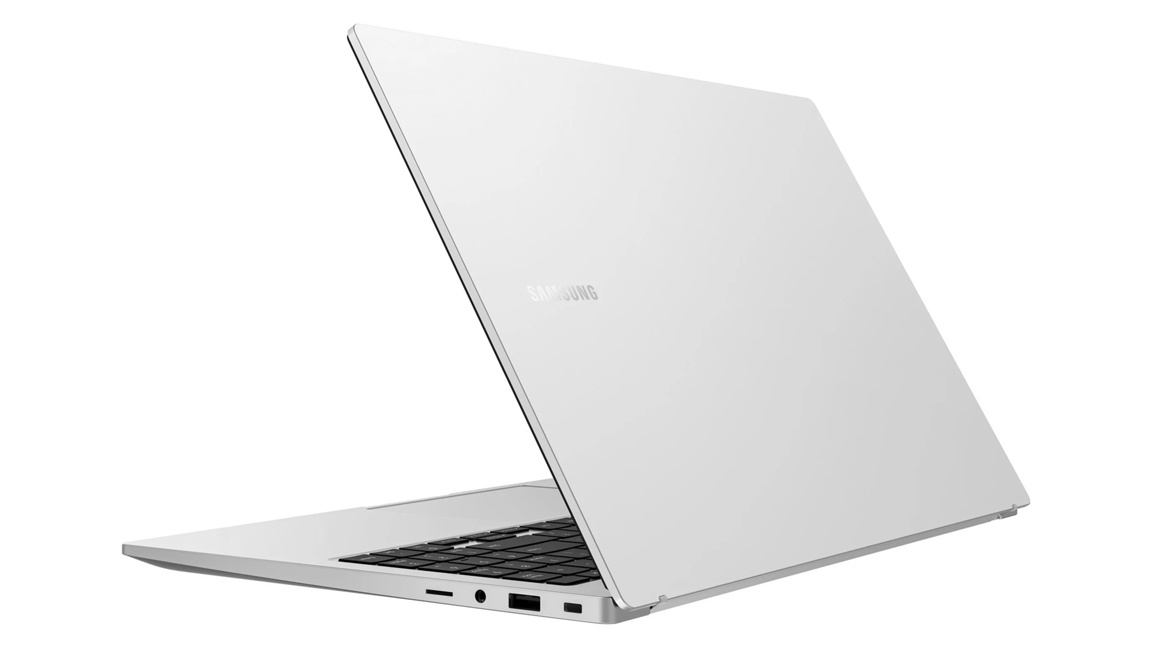 It's not just new smartphones today, as Samsung is set to launch a new ultra laptop, the Galaxy Book 3 Ultra. Insider Snoopy Tech believes the base model, the Galaxy Book will have a 15.6-inch Full HD display will have an Intel Core i5 chip. Higher-spec models will feature newer Intel 13th Gen chips; expect the Galaxy Book 3 Pro, Galaxy Book 3 Pro 360, and the Galaxy Book 3 Ultra to be revealed later today. (To catch-up, take a look at our Galaxy Book S review to see last year's release.)
It sounds like there won't be any new wearable announcements today at Samsung Unpacked, with rumours focussing on laptops and smartphones. I'd expect a new Galaxy Watch and Galaxy Buds Pro to be revealed this summer. The same goes for new entries in the Galaxy Z Fold range, as the latest is just six months old.
The new chip inside the Galaxy S23 range of smartphones will ensure these devices are perfect for photographers and digital artists looking to expand their skill set. The chip from Qualcomm features 'Snapdragon Sight' , a Cognitive Image Signal Processor that turns this range of mobiles into truly professional quality cameras – that's the idea, anyway.
Snapdragon Sight will automatically enhance photos and videos in real time, using AI that can contextually judge faces, gestures, facial features, hair, clothes and more. You'll be able to fully edit and customise photos and videos faster than on other devices. Let's see how this works later today.
A fun little bit of tech info has leaked, revealing the new Galaxy Book 3 laptops will feature thinner and lighter OLED displays that have sensors embedded directly into the touchscreens.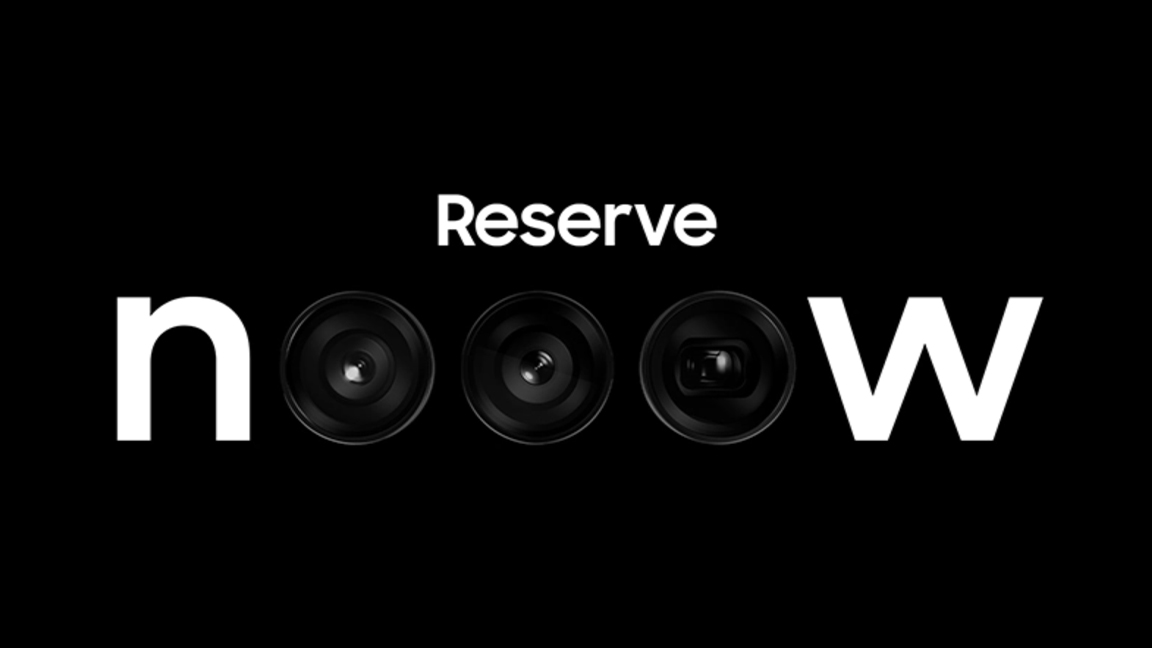 Did I mention you can pre-order and reserve a Galaxy S23 right now? Go take a look. You can reserve a Galaxy S23 or a Galaxy Book 3, or both. You've got 15 minutes left!
There's only 40 minutes to go until Samsung Galaxy Unpacked begins, are you set? Can Samsung take a lead on Apple in 2023 with its Android smartphones? For photography, at least, there could be some surprises.
The Samsung Galaxy S23 features a stunning display – dynamic AMOLED 2X, 120Hz, HDR10+, 6.1-inch screen with resolution of 1080 x 2340 pixels. Connected experience is promised, so can Samsung finally offer artists the tech they need?
Oh, recycled plastics and glass too. Nice.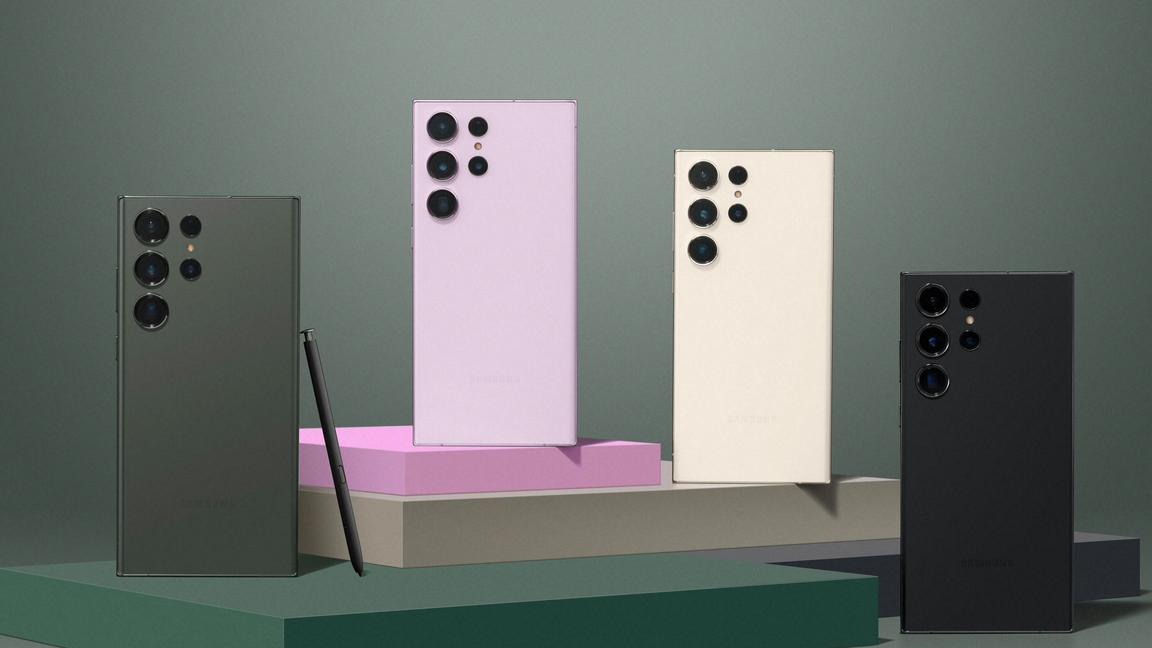 Looking good. Nice colours and a joined-up design to form a cohesive series. Today's show has been filmed using the S23 Ultra – and now Ridley Scott's making a short using it. The most powerful camera yet? Lovely.
Pro-grade camera – super HDR video and lots of tech talk here, but the ability to deliver rich colour clarity looks great. And it's 8K and brighter! 200MP camera, we've heard about this earlier in leaks but seeing photos taken with it, and seeing it in action, is amazing. Enjoy the tech burble…
Night sky photography made even easier? Brilliant.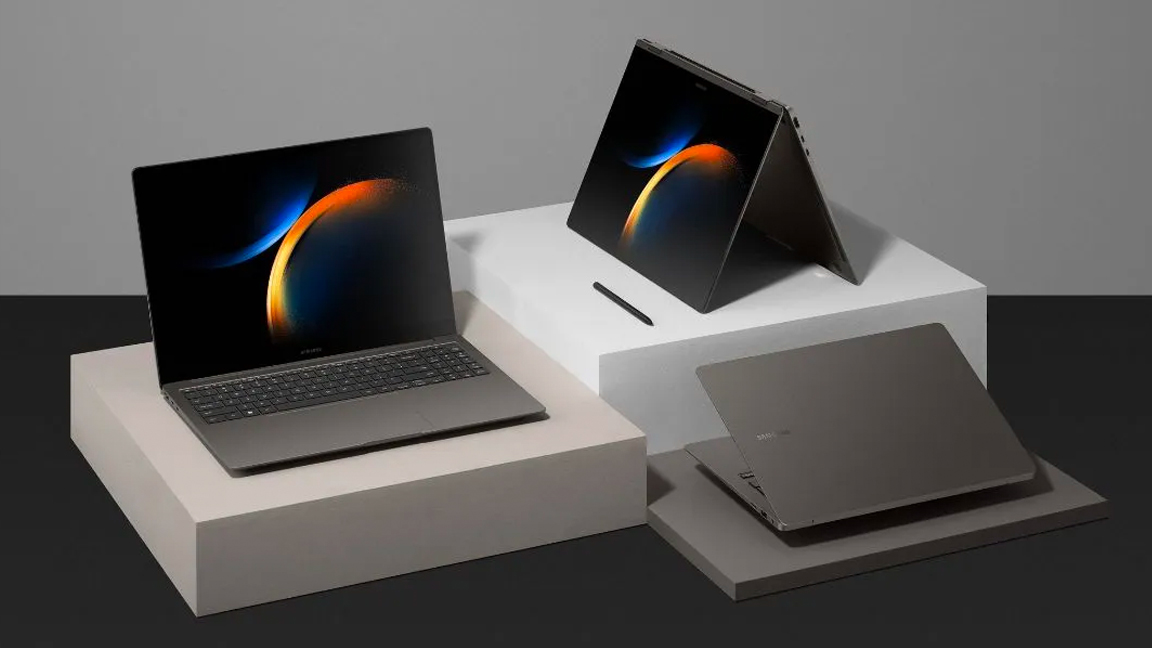 The Samsung Galaxy Book 3 series has been unveiled, and it looks pretty great. The three models are the Samsung Galaxy Book 3 Ultra, Galaxy Book 3 Pro and Galaxy Book 3 Pro 360. With up to a 16-inch display and a powerful 13th Gen Intel Core i9 processor, the high-spec laptop sounds impressive.
Galaxy Book3 Pro 360 That touchscreen display, power, slim design and connectivity means Samsung may have finally created a laptop for creatives.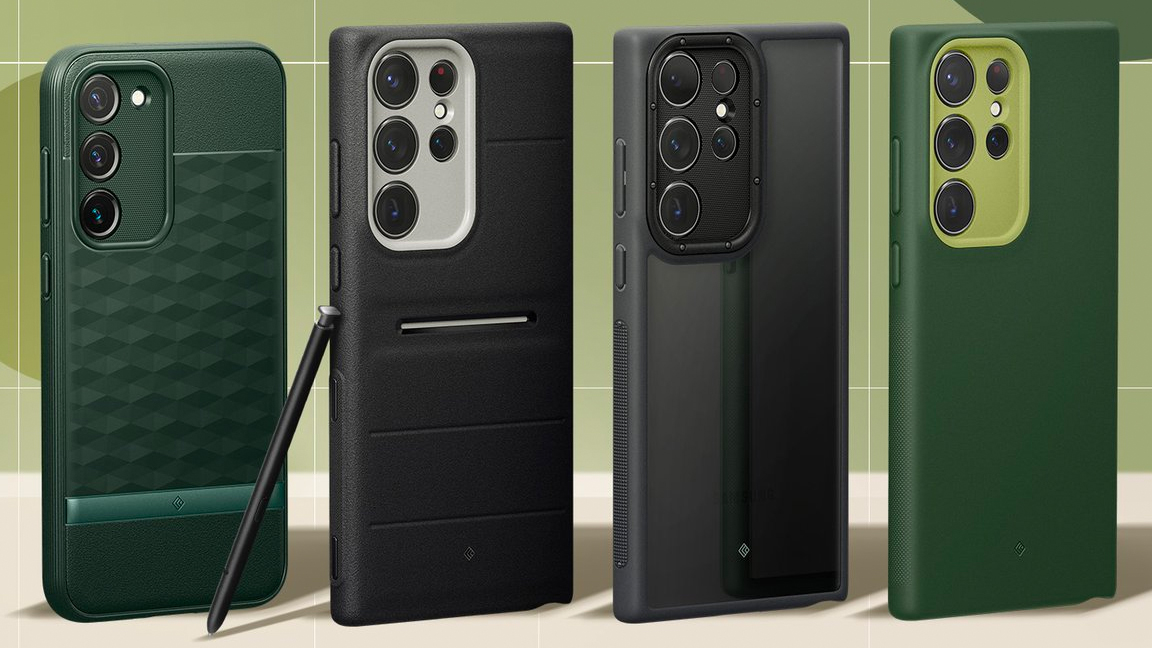 Think I may need to jump ship and get a Samsung, anyone else? Look at these Galaxy S23, S23+, S23 Ultra series cases from Caseology, available at Amazon now.
Well, that's the lot. Pretty impressive roster of new tech and finally Samsung has some devices for creatives, video editors and artists. Pre-orders are open now, shipping from 17th February.
Get the Creative Bloq Newsletter
Daily design news, reviews, how-tos and more, as picked by the editors.
Thank you for signing up to Creative Bloq. You will receive a verification email shortly.
There was a problem. Please refresh the page and try again.