For many years Apple has placed a lot of pride, focus and effort on great design. Its hardware is rigorously refined and tuned so that the user experience is improved with each new iteration, and the same is true of its software.
A huge amount of care and attention is given to even the smallest things. For example, if your iPhone is running iOS 6, open the music app and look at the shiny volume control. Now tilt your phone slightly. Notice how the reflection on the chrome volume knob subtly adjusts?
Design expectations
It's this obsessive attention to detail that helps to make Apple products what they are. But this focus on aesthetics has led to an interesting side effect - people who use Apple devices tend to now expect great design. If something doesn't quite look quite right, people are less likely to put up with it. Whereas in the past, they may have been more forgiving, their tastes have changed as Apple has raised the bar.
If you're a software developer who makes iPhone and iPad apps, all of this means that your software could perform better if you have a focus on great design. And this involves the entire app experience - from the main app itself, to the menus and setting pages all the way down to the iPad and iPhone app icon designs.
Why icons matter
The look of an iPad and iPhone app icon matters more than you may think - if it doesn't look great then there's a risk that your app will be relegated from the homepage, and sent back to pages where it may never see the light of day. It also appears on the App Store listing, so a poor design could quite easily influence the number of downloads you get.
Of course, it's much easier to talk about creating a stylish iOS app icon than it is to actually do it. To help you on your way, we've brought together a collection of stunningly beautiful, innovative, and stylish icons that all deserve a place on the home screen. We hope you find them a useful source of inspiration for your next iOS project.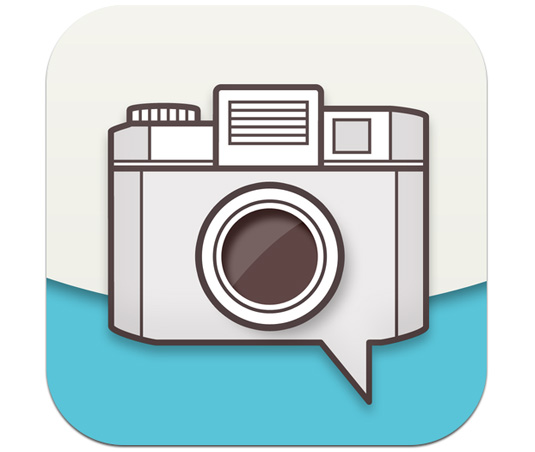 Pudding.to is a photo sharing app that promises to be both fun and smart. The app icon strips back the idea of a camera to its basics, but still manages to look fresh and new.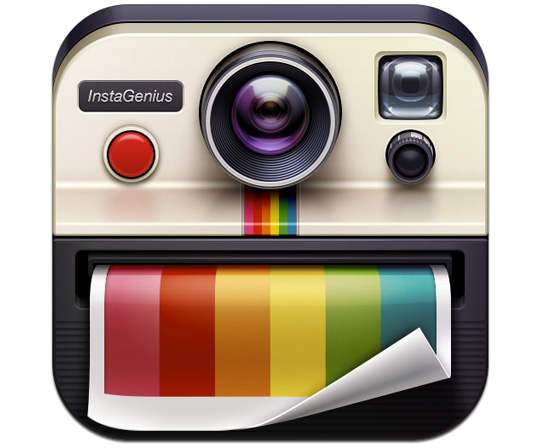 InstaGenius is a frame and pro photo editor for pics on Instagram. It's app icon for iPhone and iPad cleverly combines vintage camera and printing technology and gives it a modern, Apple-eque twist and even a touch of personality (is it us, or is it kind of smiling at us?).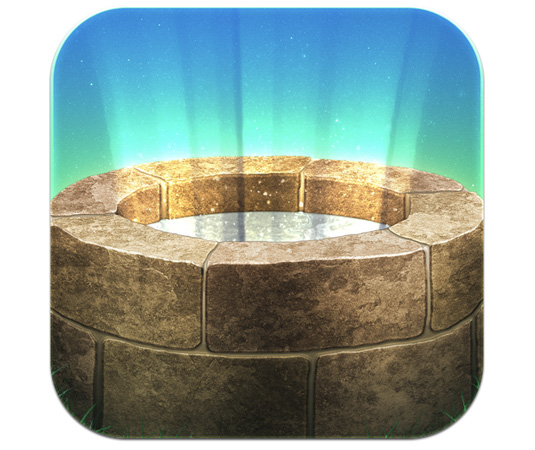 Well is a Lists app for your iPhone, that distinguishes itself by making your lists social. Its iPhone app icon is as beautiful as its interface, and suggests there's a font of wisdom out there that can be tapped by using the app and sharing each other's lists.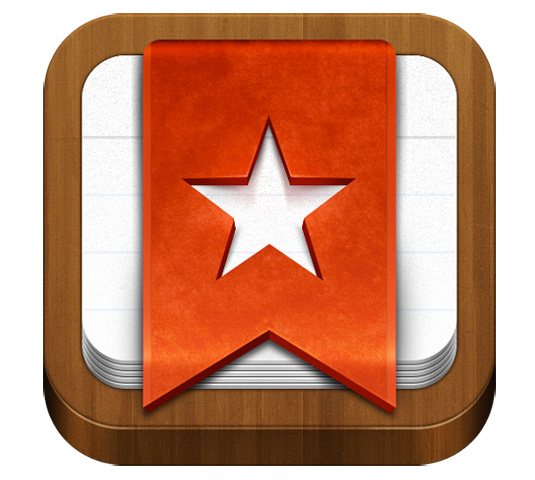 Wunderlist is a free and easy to use task management app. Its icon is slightly reminiscent of 20th century communist and nationalist imagery - which is not a bad thing if you want your working life to be more regimented and organised!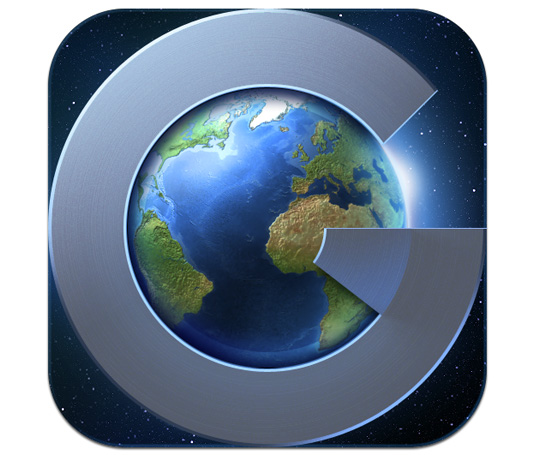 Galileo Offline Maps enables you to prepare an offline map of your journey before you leave. Its solid styling shows it means business, and conveys the kind of confidence you need in a maps application.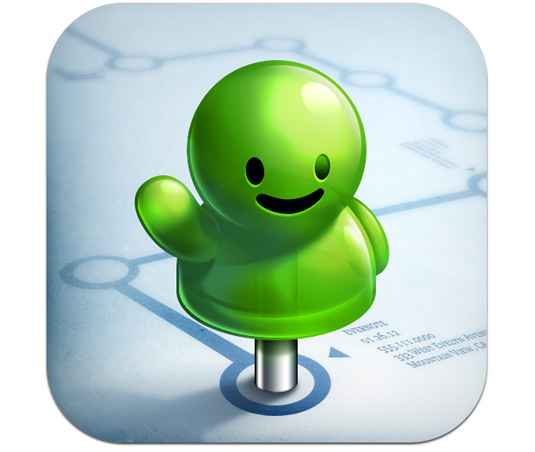 Evernote is one of the most popular notetaking apps around, and this happy character is a great advert for its superior service.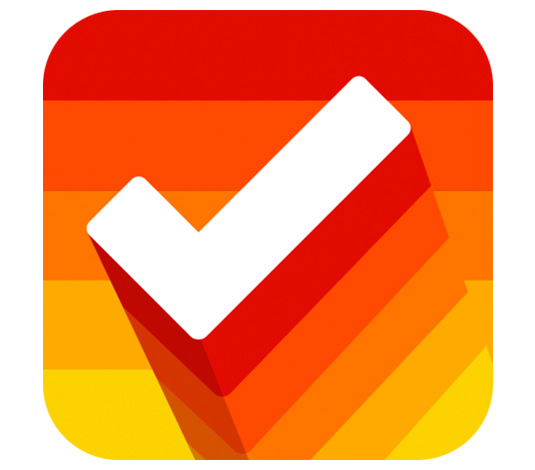 Clear is a great app for organising your life. Its iPhone app icon is positive, upbeat and simple - in other words, what your life will be like once you start using it.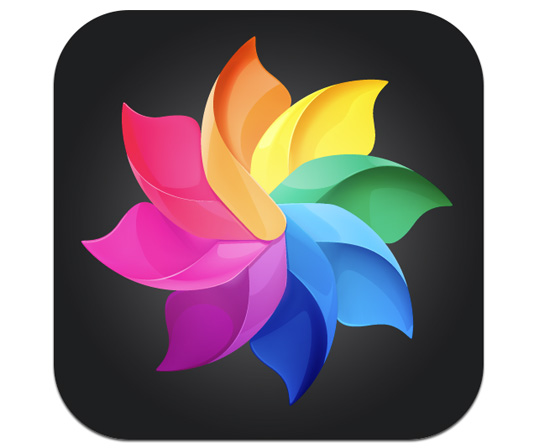 Cinemagram is a fun and beautiful way to animate your photos. While this rainbow windmill isn't the obvious choice to represent what the app does, it works perfectly in conveying its spirit.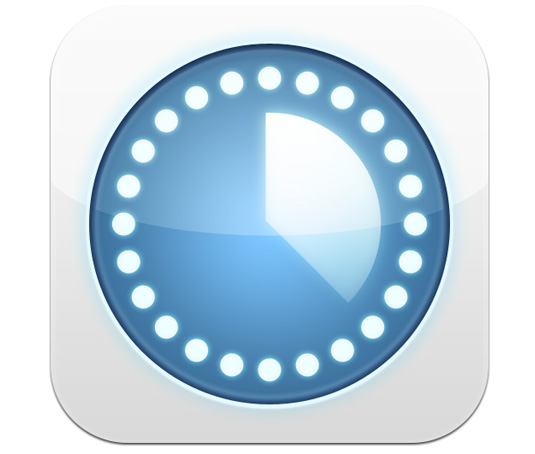 Billings Touch is a mobile time tracking and invoicing app. Its clever icon reimagines the clockface to convey the idea of the app in a stylish and innovative way.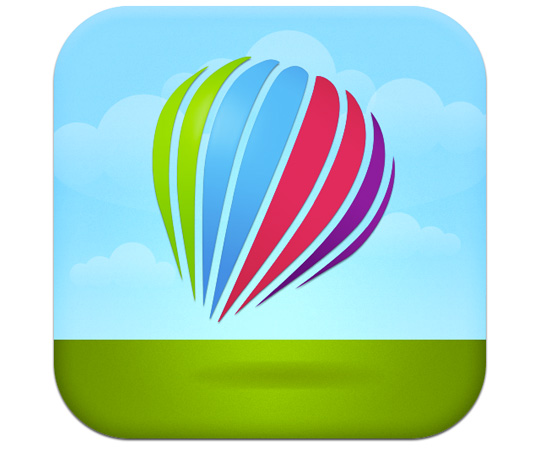 Gogobot is a travel discovery app with a fantastic icon. It's a great example of the art of 'taking away': i.e. once you reach the bare bones of an image, it becomes much more evocative and powerful.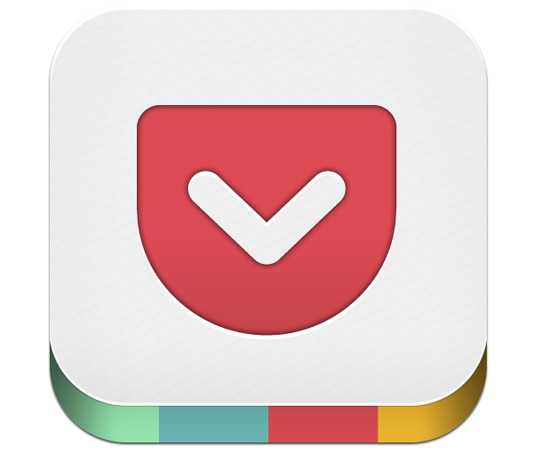 Pocket app lets you save articles and videos directly from your browser or from apps like Twitter, Flipboard, Pulse and Zite. It's a simple, uplifting icon that suggests a simple, uplifting experience.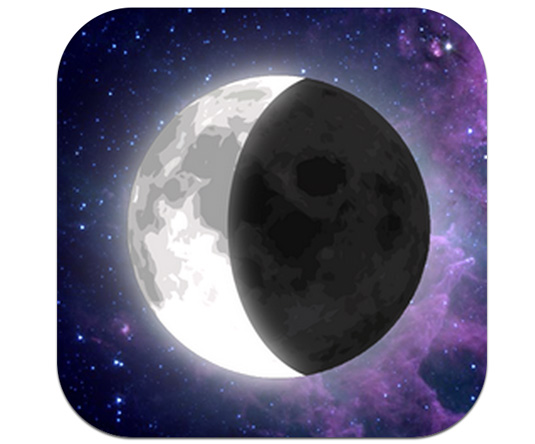 Midnight is a beautifully responsive particle system simulation
app. Touching the screen creates amazing animations that inspire you and set your imagination free - and this illustrated icon gives you a good sense of what you're in for.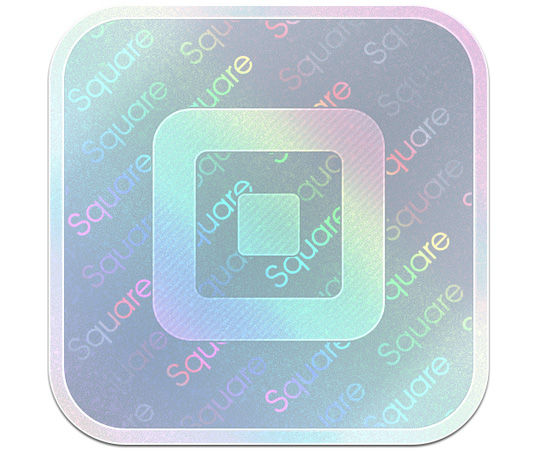 Square Wallet is a payment app for your phone. The muted colours, metallic theme and solid geometric shapes all suggest authority, which is crucial in any financial app.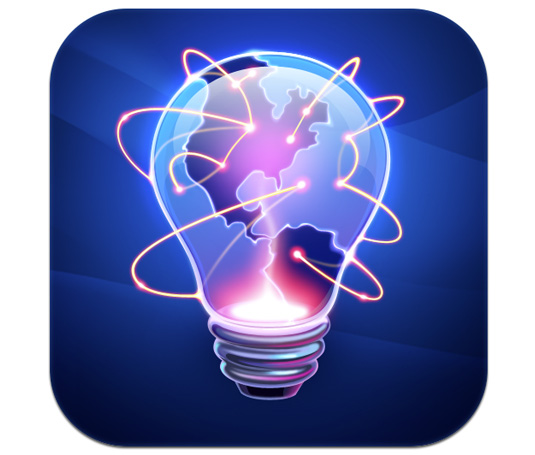 Kikin Browser is a full-featured web browser for iPad. The icon suggests your search experience will be easy and fun.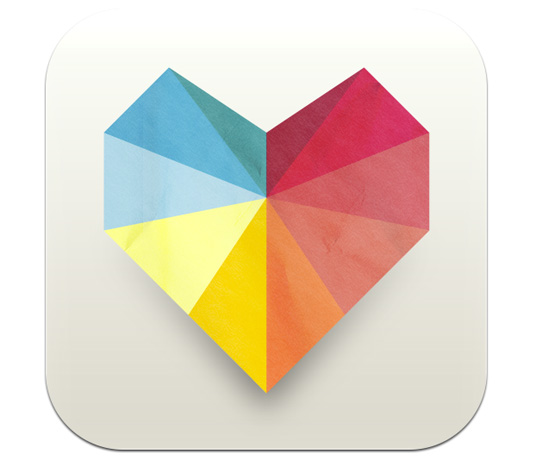 Ness is a restaurant search engine based on your unique tastes, preferences and personality. You might expect a food themed image, but instead its icon focuses around a heart - suggesting both the 'personal' nature of the search and the healthiness of the food searched for. Meanwhile the rainbow colours suggest the 'wide spectrum' of restaurants covered.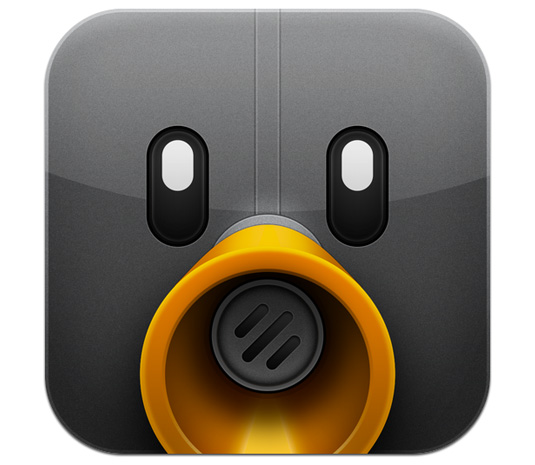 Netbot is a full-featured iPhone App.net client with a lot of personality. And its bird-themed icon has buckets of it.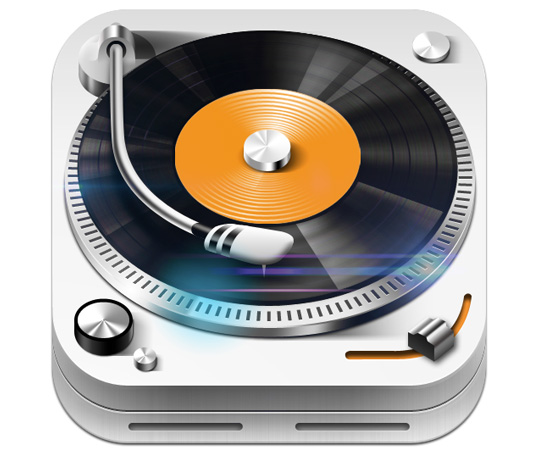 Tunesmate is a smart music player for iOS. Its sharp and snappy icon means you don't need to read anything to know what the app is for.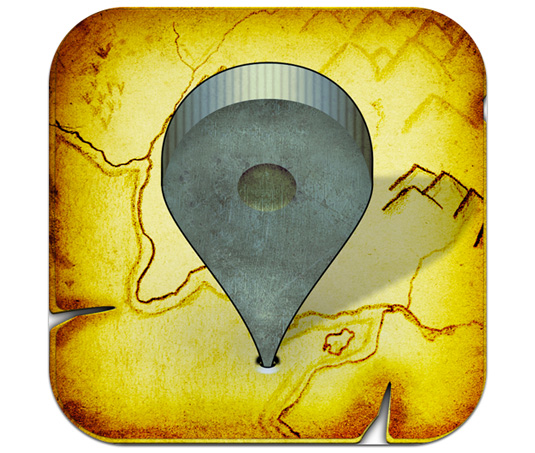 The Cartographer gives you the power to access and edit your custom Google My Maps on your iPhone. Its icon integrates the Google Places arrow into an old-time map in a superbly subtle manner.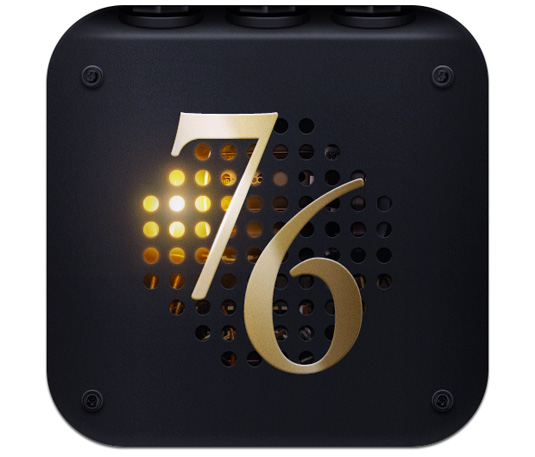 76 Synthesiser is a music app that recreates the sounds of a '70s synthesiser. Its icon conveys the combination of the vintage and the modern in a spectacularly successful fashion.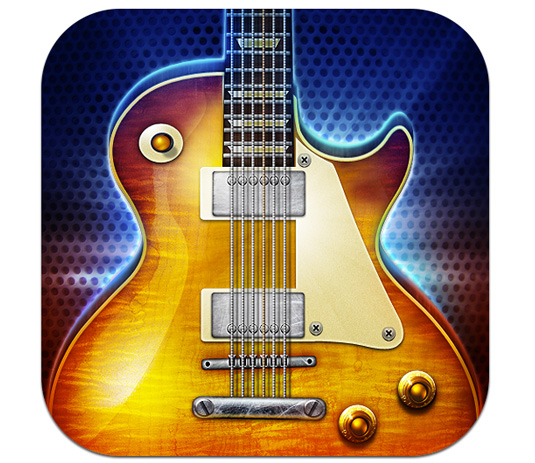 History of Rock offers a comprehensive, illustrated history of rock music, compiled by rock writer Mark Paytress. Its icon uses classic iconography to convey the idea of what's on offer simply and elegantly.
Are there any creative, interesting and beautifully designed iPhone and iPad app icons that you've found that deserve to be mentioned? Please do let us know in the comments.
Contributor: Alex Black
Alex Black writes for printing experts Print Express. In his spare time he studies graphic and web design, and is learning to code.