If you want to expand your console's storage capacity, the best PS5 external hard drives can be found right here. The PS5's built-in SSD is lightning-fast but just a little cramped. It's 825GB, which might seem sufficiently roomy until you consider that the operating system takes up about a quarter of that, leaving you with 667GB, and if you're installing the biggest and best games you'll soon fill it up.
Sony's thought of that, and the PS5 comes with its own SSD expansion bay, but for whatever reason it wasn't activated at launch, meaning that until recently the only way to add more storage was by plugging in an external drive. An inelegant solution and, it turns out, a flawed one: you can store PS5 games on an external drive, but if you want to actually play them you have to install them to the internal SSD. That said, you can happily run your old PS4 games off an external drive, and if you opt for an SSD they'll still load a lot faster than they did on PS4.
Now, though, Sony's patched the PS5 OS so you can open it up and fit an internal SSD; we'll tell you everything you need to know in our guide to the best SSDs for PS5. But if you're still set on the best external hard drives for PS5, scroll further down and you'll find all our recommendations (if you want one of the best external hard drives for PC and Mac, we've got you sorted as well.) For more PS5 related recommendations, see our guide to the best monitors for PS5.
The best PS5 external hard drives available now
If you want the best PS5 external hard drive you don't really want a hard drive; you want an SSD. Yes, hard drives will give you a lot more storage for your money, but now you've got used to the speed of the PS5's internal SSD, even the fastest external hard drive is going to seem insolently slow by comparison.
That's why our top pick is the WD Black P50. Inside its chunky metal shell is a fast NVMe SSD with read speeds up to 2,000MB/s, which means fast transfers of PS5 games and PS5 games loading near-instantly.
It comes in at the premium end of the SSD price range, but we reckon you get what you pay for in speed, looks and build quality. And there's a range of capacities to choose from: we wouldn't bother with the basic 500GB model, but with models up to 4TB available there's something suitable for all but the most epic game collections.
When you're spending extra on an SSD you want something that's built to last, and the OWC Envoy Pro Elektron definitely succeeds on that level. It's built like a teeny-weeny tank and is capable of withstanding all sorts of abuse, making it the best external hard drive for PS5 if you tend to be more than a little careless with your tech.
It's not the fastest SSD option available, and all that rugged protection means that it's definitely a more expensive option. But it's easy to get up and running and quick enough for most use cases, and if you want to plug it into your PS4 as well it comes with a USB Type-A adapted that'll enable you to do just that.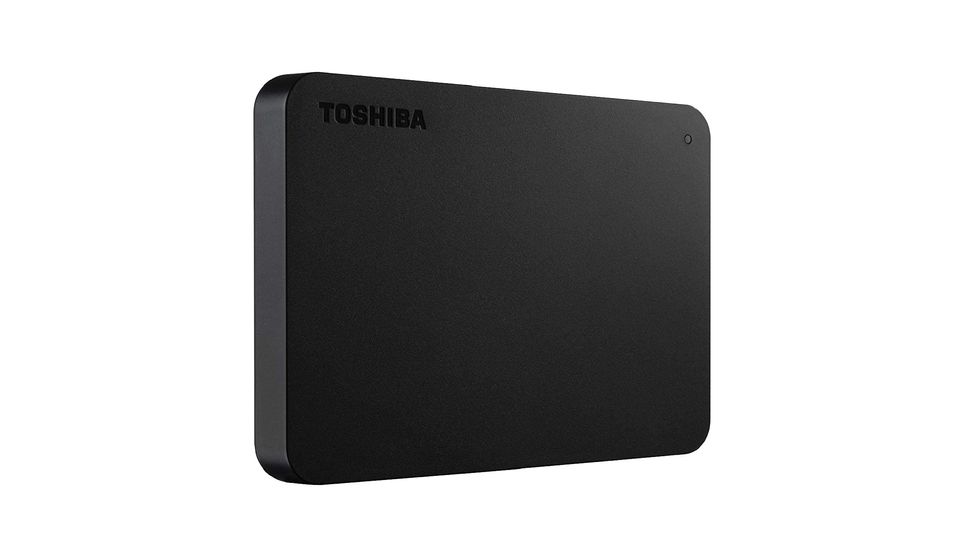 If you're absolutely set on having the best external hard drive for PS5 that's definitely a hard drive, there's a lot to be said for the Toshiba Canvio Basics. It comes at a great price with enough capacity options for pretty much everybody, and if all you need is somewhere to stash PS4 games and load them at PS4 speeds, you're on to a winner with this.
As with the WD Black P50 we'd skip the 500GB model; the 1TB option will store plenty at a reasonable price, and the Canvio Basics range goes up to an impressive 4TB, which is ideal if you have a huge library of old PS4 games you want to play and don't want to splash out a fortune on storing them.
Need some kind of official seal of quality when you shop for the best external hard drive for PS5? The closest you're going to get is with the Seagate Game Drive; it's the only one with an license from Sony and it's absolutely guaranteed to work with the PS5, and the PS4 too.
Getting it installed and running is nice and easy, and it provides plenty of storage with 2TB and 4TB models to choose from. It's a hard drive rather than an SSD so don't expect much in the way of speed, but it's solid, reliable and good-looking, and it's even available in designs for The Last of Us and Marvel's Avengers.
There's so much demand for internal PS5 SSDs at the moment that many prices have gone sky-high, particularly models with their own heatsinks, so if your PS5 expansion needs aren't that desperate you might want to wait a bit and get an external SSD as a stopgap. And if you go for the SanDisk Extreme Portable SSD you can be sure that once it's retired from PS5 service, it'll make a great external SSD for more general use.
It's a fast external drive with plenty of capacity options (naturally we'd skip the 250GB and 500GB models), but it's also very portable and ideal for working on the move. It's water and dust resistant, and it has a shock-proof core as well, making it a serious piece of take-anywhere storage.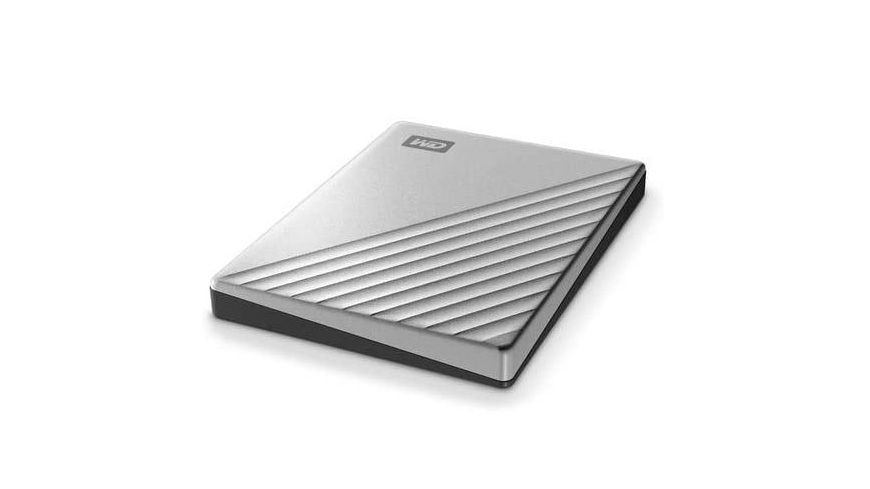 Another good option if you want a stack of storage for a decent price and don't object to hard drive speeds, the WD My Passport is one of the most popular external hard drives out there. You might have to spend a little time getting it set up with your PS5, but once it's sorted it'll do the job more than adequately.
The WD My Passport comes in a range of capacities from 1TB to 5TB, all of them at reasonable prices. Bear in mind that it's a hard drive rather than an SSD, so you'll have to put up with slower speeds, but it's unlikely to let you down.
There's a lot to love about the Samsung T7; it's absolutely tiny, so much so that it would be quite easy to lose it, and it's incredibly fast for an external SSD. It feels a little insubstantial but it's well-built and drop-resistant, and it comes in capacities up to 2TB.
We like it a lot, and at the time of writing there's an incredible deal available on Amazon that brings the price right now. If the if the standard price is a bit too much for you, though, there's a fantastic alternative below.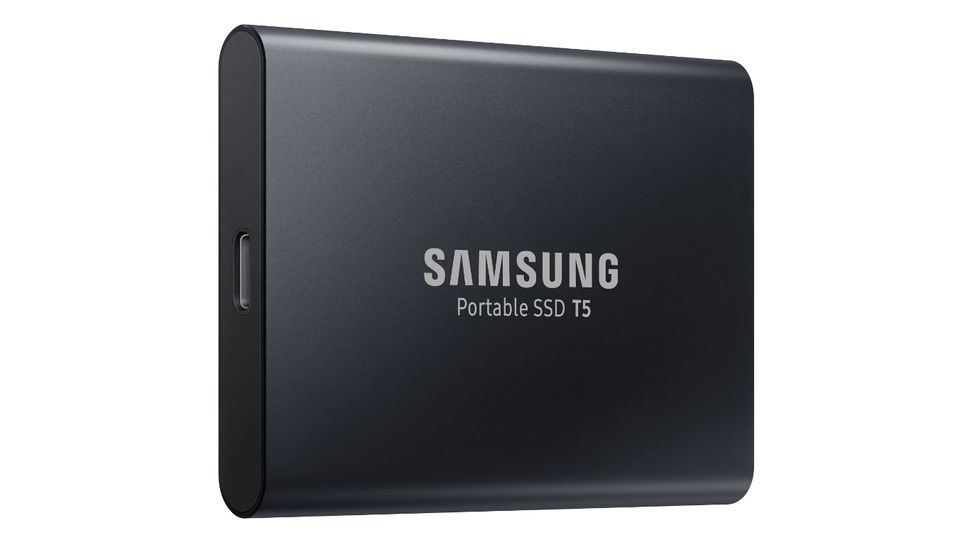 The Samsung T5 is getting a little long in the tooth and we suspect that stock is starting to run down, but if you need a tiny, cheap and reliable SSD that can fling data around at a decent speed, it's definitely worth seeking out. It's bigger but ever so slightly lighter than the T7 above and transfers at about half the speed, but for the price you're unlikely to object.
Capacities range from 250GB up to 2TB, and obviously we'd advise against anything below 1TB. If you want reasonably fast storage at a similarly reasonable price, this one's a good choice.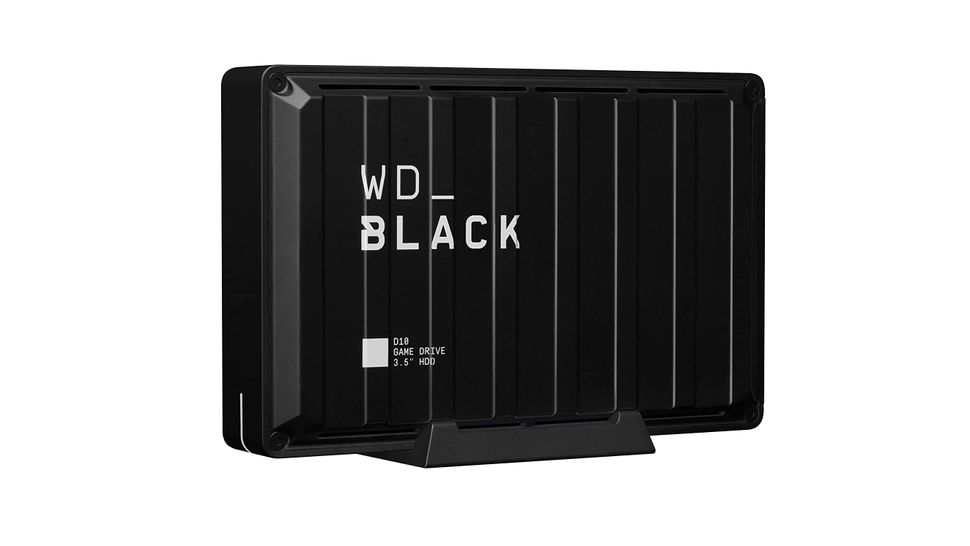 The WD Black D10 Game Drive looks very similar to the P50 at the top of this list, but the similarities end there. This one's a hard drive, but it's the perfect choice if all you want is somewhere to stash your enormous pile of old PS4 games and load them at PS4 speeds. It comes in capacities up to 8TB, so it should easily be able to store all your PS4 favourites with room to spare.
It's designed for desktops and comes with extra USB ports that are perfect for charging controllers or simply expanding your PS5's USB connectivity. It might be a little bulky for many, but if you want to invest in something that'll happily store all your downloaded games, media and more, this is a great choice.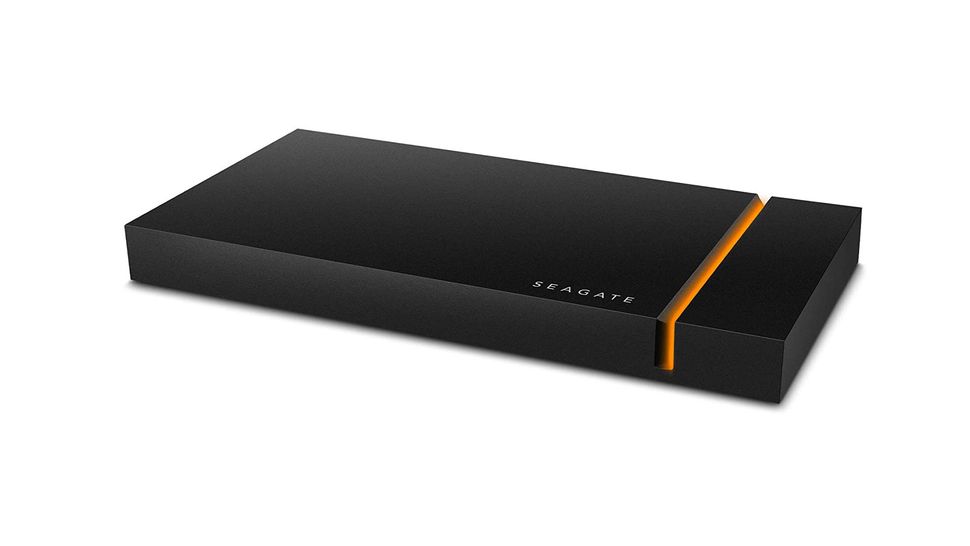 Real gamers want more than fast storage from the best external hard drive for PS5; they want colourful RGB lighting too. And the great news is that the Seagate FireCuda Gaming SSD delivers on both fronts: it's astonishingly fast for an external SSD, and that little notch around its casing can be lit up in any colour you want.
It's actually the fastest external SSD in this roundup, so if you want super-quick transfer speeds and near-instantaneous loading of your PS4 games then this one's a definite must. The five-year warranty's another plus; by our calculations your drive will still be covered by the time the PS6 comes around.
Related articles: