When looking for the best USB-C monitors for creatives, the aim is to balance the convenience that the single-cable connection gives you with the need for impeccable image quality or important connectivity. There's not really any point in getting a new screen if it doesn't help you do your job properly. 
The best USB-C monitors will offer high image quality while also taking advantage of USB-C's ability to deliver video, data and power over a single cable. Displays that offer more USB connections become your desktop hub, and then when you need to take your laptop away, you just pull the one cable and go. To get up and running when you're back, it's a single quick pop. For those who are in and out a lot, it's a great quality of life upgrade.
With USB-C now normal to have on laptops focused on creative work, there's a great range of screens that have it as a connection option (alongside DisplayPort and HDMI, of course). If you need to go really high-end on colour gamut support and calibration, you can do it. If you need to go 4K, you can. If you need an ultrawide USB-C monitor for more workspace, it's no problem. If you need something with good accuracy on a budget, you're covered. 
We've picked out the best USB-C monitors for all these needs and more right below, and you'll find the current lowest prices alongside them. Don't forget to also check out our picks of the best 4K monitors, or the best monitors for video editing and best monitors for MacBook Pro too, if you want to get more specific.
The best USB-C monitors available right now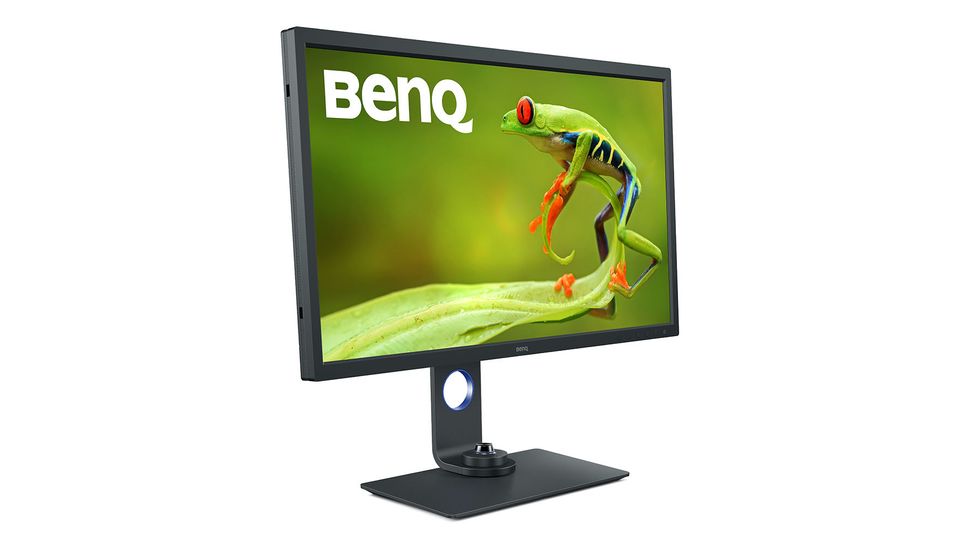 If you're looking for the best USB-C monitor for photo editing, this is what you need. You get a lovely big 32-inch 4K display so you can really dive into the detail of an image, while the impressive colour gamut support (99% Adobe RGB and 95% DCI-P3) means you can get the look of your pictures (or videos) exactly how you want it. 
USB-C connectivity means you can bring your laptop back from a photo shoot and just plug in a single cable to immediately start working on the bigger canvas – or, equally, just quickly unplug the one cable to head out the door quickly. But it's also a useful connection hub – you can use the USB 3 ports for external storage, but perhaps the most useful feature is the built-in SD card reader, since MacBook Pros don't include them these days. The accuracy and detail is desirable for everyone, but the whole setup here is smartly designed for photography.
This is the cheaper USB-C monitor, ready to become your home office (or any office) hero. This is focused on giving you lots of working area for a really good price – it's an ultrawide display with a 21:9 aspect ratio, so it's roughly a third wider than most monitors (which are 16:9). This makes it a great alternative to having two monitors – it gives you enough space to have two apps running side by side, but takes up much less room than a pair of screens. Or it's just an upgrade compared to a regular single screen, since it gives you so much more space to have tools and palettes available right next to your working canvas.
The 2560 x 1080 isn't super-sharp, but it's absolutely fine in the grand scheme of things. Similarly, we're not talking especially wide colour gamut support here, so if you know need great P3 coverage (or perfect black uniformity), you should look elsewhere – but for most work, what it offers is more than adequate. It also offers AMD FreeSync and 75Hz support, as a bonus for gamers. The only really notable downside is that it doesn't act as a USB hub at all. Beyond that, though, it's a truly great-value USB-C monitor for those who need a good amount of working space.
This is the best 4K USB-C monitor you'll find before you have to step up into the world of seriously expensive specialist screens. And it's not just about the quality of the pixels – it's also extremely well-equipped all around. For example, this is the rare display that can actually deliver 90W of power over USB-C, which is enough for any laptop running at full power on intense tasks, including a 16-inch MacBook Pro. There are also three USB Type-A ports for connecting accessories, and is has full ergonomic adjustments and rock-solid build quality, as you expect from Dell's office products.
On the screen side, the 27-inch 3840x2160 display is extremely sharp – and with 95% DCI-P3 coverage, 99% sRGB and 99% REC 709 support, you know that you're seeing things accurately. The 350 nits of brightness is pretty average, but offers great uniformity, and it's HDR 400 rated. As a screen for both creative and office use, this is extremely hard to beat.
The MSI PS341WU was made with creatives in mind, which evident from its feature list, which boasts things like 98% DCI-P3 and 100% sRGB colour coverage, a 5K display in the ultra wide 21:9 aspect ratio, HDR 600 support (and a strong 450 nits of average brightness), and full ergonomic adjustments, so it's easy to make sure that you're seeing it clearly, and are working comfortably for long periods.
It's also a USB-C monitor, of course, and features three regular USB 3.2 ports, so it acts as a useful connection hub. It's the accurate, wide colours and high resolution that really draw us in, though – it's basically a 4K display with a bunch of extra working space, meaning you can view things in great detail and still have loads of room for tools.
This 4K USB-C monitor is a great-value all-rounder, with a few extra features that might tempt you in its direction.The 32-inch panel is larger than the Dell at number 4, for example, while still delivering all the detail of 4K plus HDR support. However, AMD FreeSync means it's also a great choice for gaming, while BenQ's Opt-Clarity technology also makes it easy to tweak the display profile to make it more visible in whatever conditions you're in, such as when light is dimmer. Flicker-Free and Low Blue Light features also keep it comfortable for using over long periods, too.
It not just about checking these boxes, though: there's 95% DCI-P3 colour support, so you're also getting the colour reproduction you want from a creative screen. The only thing really missing here is USB hub support, but given the excellent price, maybe you can live with that. Another great option if you're looking to get one of the best USB-C monitors. 
This is the best smaller USB-C monitor for creative work – so much of the competition starts at 27 inches, but this is made to bring pro-level picture quality to a home office or small desk. And if you're going smaller, USB-C only makes sense, since it keeps everything even more minimalist.
The 1920 x 1200 screen may not be especially high resolution, but it's high enough for most people, and is certainly fair for the price. We also really like that it's 16:10, giving a bit more height for viewing photos and documents, since they aren't always ideal fits on 16:9 screen. Even more important, though is the 100% sRGB coverage, 14-bit internal LUT and special uniformity tech to make sure everything looks top quality. At 300 nits, it's not massively bright, but it's about average, – and again, we'll take that for this price, given the strong uniformity of the screen. A full set of ergonomic stand adjustments means it's great for working at comfortably, too. Ideal for the creative office on a budget.
This is a USB-C monitor made with creative pros in mind, and that's obvious all over – BenQ really knows how to put something compelling together. The most obvious part is the big 32-inch 4K panel delivering stacks of detail, and the overall image quality from the IPS panel is absolutely top-notch, with HDR support as a bonus.
One of the key features here is that its USB-C connection is not just USB-C – it's also Thunderbolt 3. This is part of what pushes it up the price scale, but if you need the ultra-fast connectivity then it's an essential. It means you're able to daisy chain multiple monitors from the one connection, to store full-quality high-res video files on external storage and work with the live, and it can even connect external GPUs. The ultimate docking monitor for elite needs.
This is the best USB-C monitor for low-price 4K, especially if you also want it to be a really practical connection hub – in fact, this is one of very few screens that includes an Ethernet connection, which is can pass to your laptop over USB-C. That's alongside four regular USB 3.2 type-A ports for connecting all kinds of accessories, and passing up to 65W of power along with the video and USB data – that's more than enough for smaller or more lightweight, though the most powerful portable workstations can need more when they're running full pelt.
You've got height, tilt, pivot and swivel for full ergonomic control, and the brightness of 350cd/m2 is good for the money. It offers 122% sRGB coverage, which is a great final flourish – you don't need to sacrifice colour support totally to get all this other stuff. This is a real workhorse of a display, and is perfect for those who want tons of detail and connectivity without the screen being too large.
This is one of the best cheaper USB-C monitors you'll find, and we're also rather taken with its funky design – especially compared to the chunky and more 'practical' looks you get from most of the monitors here. The 4mm-thick bezels and single metal arm make it look far more premium than its actual price, and it'd look right at home in any design studio. The design comes with a downside, though: you can only adjust the tilt, not the height or pivot. 
Despite the low price, Lenovo has still seen fit to include USB hub functionality alongside its vital USB-C connection, so it's not style over substance at all. It's price means it won't lead the pack for image quality, but it's perfectly good for most uses. It offers 99% sRGB coverage, and the resolution of 2560x1440 keeps everything really clear, even if it's not as sharp as 4K. It balances its features and its price really well, and is desirable too – we're fans.
If you want a serious USB-C monitor for video editing, it doesn't get much more serious than this. It offers 4K resolution (at the Ultra HD standard) and huge HDR – it can reach a peak brightness higher than most TVs, so it's one of the best ways to work with HDR footage. It also offers colour coverage that includes 100% sRGB, 99.5% Adobe RGB and 95% DCI-P3 – and there are pro-grade calibration features and a hardware calibration tool in the box. Strong gamma tracking and consistency complete its credentials as a creative powerhouse. Like we said: serious.
And that's just the image quality stuff. It's not just USB-C, but also Thunderbolt 3, which means you can daisy-chain it to other Thunderbolt 3 devices with colossal bandwidth between them. That includes monitors, or RAIDs with your uncompressed 4K, 6K or even 8K video on it, ready to work with live in your tools of choice. It's expensive, but if you need what it offers, it's worth every penny.
Related articles: