Looking for the best USB-C monitors? You've certainly come to the right place. These options offer up brilliant image quality but crucially also feature USB-C connectivity. 
USB-C connections are incredibly versatile and flexible, enabling you to connect and charge compatible laptops, tablets and smartphones using a single cable. And, not only can they take power, but they can also handle data transfers and take the video signal, too, all on that single cable. 
If you're working from home, or in an office or studio with limited space, USB-C monitors can make life a lot more easier, as rather than having all kinds of cables lying across your desk, you can simply have a single USB-C cable to connect to your laptop as you place it on your desk. 
There are a lot of great USB-C monitor options out there, and our favourite models are below. Looking for a different type of screen? Don't miss our picks of the best monitors for video editing and best monitors for MacBook Pro. 
The best USB-C monitors available now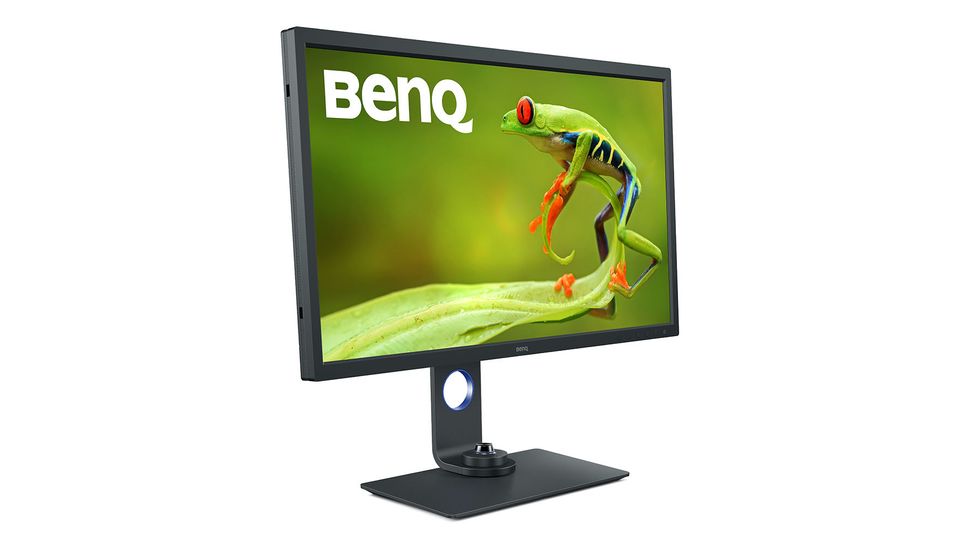 If you're a digital creative, especially ones working with photographs, then there really is no better choice for a USB-C monitor in 2020. The BenQ SW321C PhotoVue is a large 32-inch 4K photo monitor that boasts a wide color gamut of 99% of the Adobe RGB color space and 95% of DCI-P3, both of which are essential for photographers and video editors. It has that essential USB-C connection, plus a wide selection of additional ports, including USB 3.1, DisplayPort and HDMI. It even has an SD card reader, so you can use it to copy your photos from your camera without the need of an adaptor.
With 1ms motion blur reduction, FreeSync technology and Dynamic Action sync, the 34-inch LG 34UM69G-B is packed with game-friendly features, making it one of the best budget USB-C monitors for gaming you can get right now. Housed in a bezel-free black cabinet, there are three customisable gaming modes: two first-person shooter modes and one pre-set RTS mode. Meanwhile, out-of-the-box colour accuracy is good, with strong grayscale performance. This is a brilliant budget USB-C monitor for the price.
The BenQ EW3270U is a great all-around choice when looking for the best USB-C monitor. It offers a lovely 4K display with High Dynamic Range support, AMD FreeSync and Opt-Clarity technology. Watching - and creating - movies is particularly impressive on this monitor, and with Flicker-Free, Low Blue Light and Brightness Intelligence Plus features, it's also comfortable to use for long periods of time. This is a brilliant USB-C monitor, then, for people who will be working hours on end on it. Best of all, it's price is very competitive.
If you're not convinced you need a 4K monitor and aren't too worried about 100 percent colour accuracy, but you want up to 100W of charging plus display and data via a single USB-C connector then we can't think of a better choice (it isn't Thunderbolt though, for what it's worth). It also includes some neat tricks, such as a pop-up webcam, while the display quality is excellent. 
It's a solidly built display, but it's nicely designed with thin bezels so it won't look out of place on any desk. You can also tilt and swivel the display, so there are plenty of options. HP's own Display Assistant software enables you to set up the display exactly how you want it. There are just plenty of options here, which is exactly how we like it. 
The LG UltraFine 24MD4KL-B is one of the best USB-C monitors for creative professionals in 2020, thanks to its beautiful 4K resolution that offers essential colour accuracy. Compared to many of the other USB-C monitors on this list, it is also more affordable, making it an excellent choice for people on a budget. Its 24-inch screen size may seem a little small these days, but that means it's great for people with limited desk space who do not want huge monitors looming over them.
The BenQ DesignVue PD3220U was at the top spot of our best USB-C monitors for a while, and there's a good reason why. The BenQ DesignVue PD3220U has been made with creative professionals in mind, and thanks to its IPS panel, along with support for 4K HDR10 video, image quality is absolutely top-notch. It is a little expensive though. 
That all-important USB-C connection is Thunderbolt 3 certified, which makes it a great choice for Macs, and you can charge devices using it, or daisy chain multiple displays at once for the ultimate in productivity.
If you've got a larger budget (and desk) to play with, we'd recommend the big and beautiful Dell U3818DW USB-C monitor. The curved 38-inch InfinityEdge screen is stunning and give you a ridiculous amount of screen real estate, so if you're prone to working with a lot of windows open this one is worth considering. It's built for professional work – and aimed in particular at creatives, or anyone who needs the highest colour accuracy possible, and it's great for gaming too. Contrast could be a little better, but colour accuracy is excellent and images are sharp. Best of all, you get a three-year warranty. (Got even more cash? Try the Asus ProArt PA32UC, at number 7 on this list).
The BenQ PD2710QC is one of the best budget USB-C monitors you can buy right now, as long as you don't mind making a few compromises. First of all, this is not a 4K screen, unlike many other monitors on this list. If you want to work with ultra high resolution content, then you'll need to look elsewhere. However, for many people, its 1440p resolution will be more than enough. This does help keep the price down at least, and in other respects this is a fantastic USB-C monitor, with an IPS panel and sRGB support, which means it's capable of stunning image quality.
The premium Asus ProArt PA32UC is the most expensive USB-C monitor on our list – and it's in a different league. Aimed at creative professionals, it boasts a 4K resolution with HDR imaging capabilities, and comes in a sophisticated, USB-C and Thunderbolt 3-equipped package with nearly every feature a creative could want for SDR and HDR work. You get a 100% sRGB colour space coverage, 99.5% Adobe RGB and 95% DCI-P3; plus pro-grade calibration features and a hardware calibration tool in the box. 
You can do sRGB-accurate work, wide gamut-accurate work, and HDR work with the PA32UC. This isn't a USB-C monitor aimed at gamers, though – the refresh rate is disappointing; we'd recommend the Acer XR382CQK at number 08 in this list instead. But with strong gamma tracking and colour consistency, but if you're a professional creative working in anything form film to graphics, this is a mean screen that reproduces content exactly as it's meant to look.
This enormous 38-inch USB-C monitor, the Acer XR382CQK offers AMD's FreeSync technology and 75Hz, plus an ergonomic stand with height, tilt and swivel, and premium build quality. The curve radius is a gentle 2300mm, which offers an immersive wrap-around effect without image distortion. Colour reproduction is fantastic, while black levels are impressive. And as for gaming – well, it's wonderful. This is one of the best USB-C monitors for gaming you can get.
Also read: