The best laptops for photo editing can make the life of any photographer so much easier, no matter if you're a professional or a beginner who's just getting started. 
All the laptops featured here offer plenty of power to run photo editing software like photoshop with ease, while remaining thin and light enough to carry around with you. While desktop PCs are also great for photo editing, the best photo editing laptops allow you to work while out and about, and modern laptops now offer similar amounts of power as their desk-based brethren.
All the laptops offer superb image quality, along with powerful processors and plenty of RAM to help run photo editing apps with ease. While a dedicated graphics card isn't completely necessary, we recommend it if you're going to be working with very high resolution photos. It's also likely you'll want to get decent software to go with any device you choose – check out our guide to the best photo editing software if so. For more information on what to consider when buying the best laptop for photo editing, jump to the what to consider section. 
Read on for our pick of the best photo editing laptops available today, and if you're after something smaller, see our pick of the best tablets for photo and video editing. It's also worth noting with Black Friday and Cyber Monday deals fast approaching, there should be some good discounts on many of these laptop coming soon.
The best laptops for photo editing available now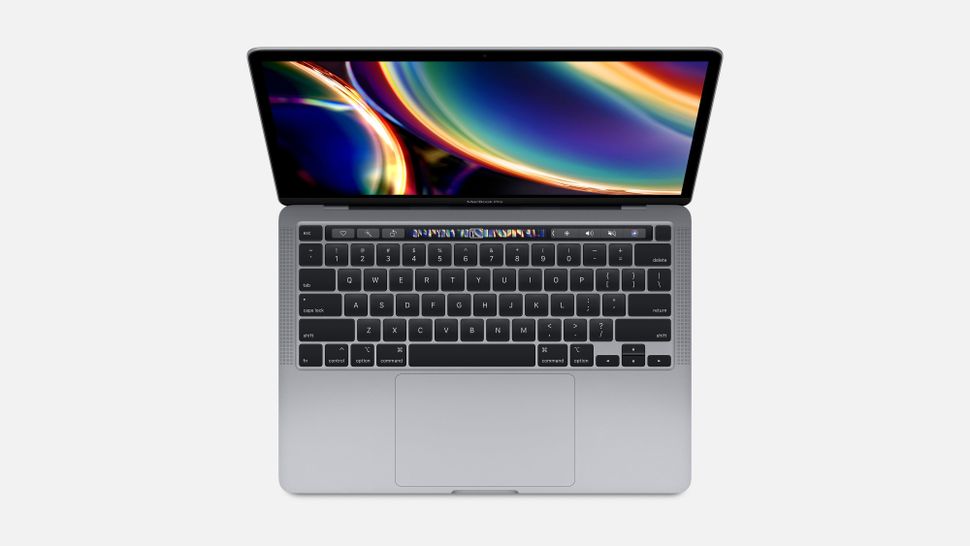 If you're after the best all-round laptop for photo editing, then Apple's iconic MacBook remains the laptop to get. While we've also listed the 16-inch further down our list, the MacBook Pro 13-inch's portability makes it more appealing. 
It has a gorgeous screen that will make your photographs look fantastic while offering a sleek and stylish design that Apple is renowned for. The Touch Bar, a slim OLED display that runs along the top of the keyboard, is a great feature for photographers, as it displays context-sensitive buttons and shortcuts that change depending on the app you're using, and it works with key photo editing software like Photoshop. It can really make a big difference to your workflow.
The new 2020 model of the MacBook Pro 13-inch also comes with a new and improved keyboard, which fixes the issues some people were reporting with the previous keyboard, as well as updated Intel processors and speedier RAM on the high end model. This means the MacBook Pro 13-inch 2020 model is now an even more powerful photo editing laptop.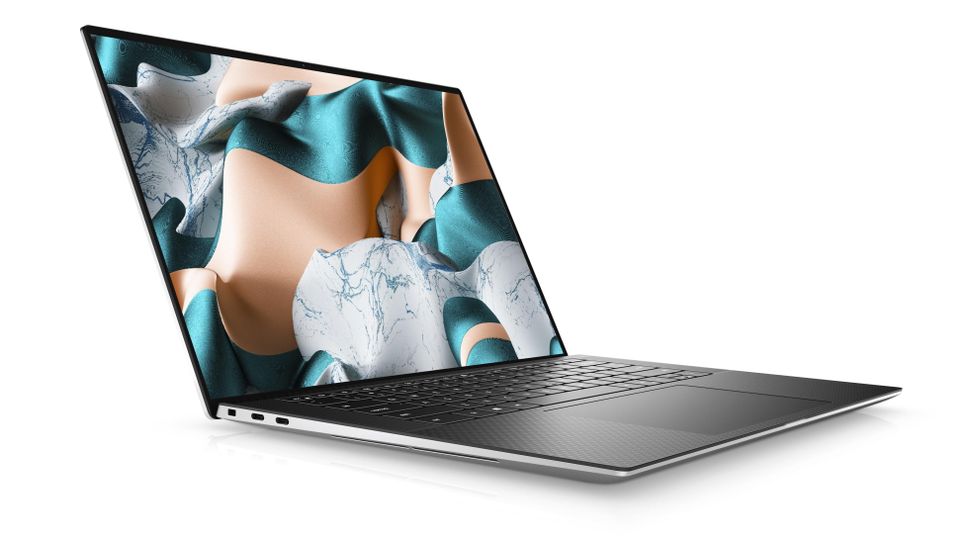 Dell has done it again with the 2020 model of the XPS 15 - this is easily the best Windows 10 laptop right now for photo editing. 
If you don't want a Mac, this is the laptop to get - it comes with some of the best mobile components money can buy, all packed into a stylish body that's thin and light - making it ideal for photographers who are often working out and about. Its screen is bright and vibrant, and at 15.6-inches, it's large enough to comfortably edit photos on throughout the day. 
It's backed up by a comfortable keyboard and excellent speakers, plus Dell's famous build quality and support. It's expensive, but worth it.
The Lenovo ThinkPad P1 is one of the best laptops we've ever used, with some features that make it an absolute dream for any kind of graphics work, including image manipulation and photo editing. It's a workstation so it's a real powerhouse, with graphics and processor performance that can go head-to-head against any desktop computer. 
It does all this while still being remarkably small - the chassis measures just 18.4mm thick and it weighs just 1.7kg, dimensions far closer to an Ultrabook or mini laptop than you'd expect from a computer that offers this much performance. It can be configured with a four or six-core Intel Core i7 or Core i9 processor, an Nvidia Quadro P1000 or P2000 graphics card, up to 64GB of memory and up to 4TB of internal solid-state storage.
The ThinkPad P1 can also be configured with a fantastic 15-inch 4K colour-accurate display that supports 100 per cent of the AdobeRGB colour space, something you don't find on many other laptops. 
While we eulogised about the 13-inch MacBook Pro above, there's no denying that the real powerhouse of the Apple range is the relatively-new 16-inch MacBook Pro that replaced the 15-inch model in late 2019.
It's almost a workstation laptop in scope and, as such, you pay through the nose for its features. Factory upgrades are also expensive and yet it's highly likely that if you're a Mac user now, this is what you'll go for. 
The design has been improved, too, to accommodate that slightly larger display in a chassis that's not really bigger than the outgoing model. AMD graphics power as standard also gives this model a performance edge alongside recent Intel Core i7 and i9 chips. This will make a real speed difference with the most complex of visual edits and plug-ins in Adobe Photoshop, particularly when working with high-resolution imagery.
It also has a redesigned keyboard as well which hopes to banish some of the problems that have plagued recent MacBook keyboards. The early indications are that this re-working has been successful. 
macOS works fantastically well with images too. If you have an iPhone for snaps and use iCloud Photo Library, every one of your photos will be uploaded from your phone into iCloud, then downloaded straight to your Mac automatically.

If you want a big screen Windows 10 laptop for photo editing, then the new Dell XPS 17 is a fantastic choice. Its large screen is bright and vibrant, and its 16:10 aspect ratio screen is ideal for photographers. It offers more vertical space than standard 16:9 widescreen displays, and it can be configured with a 4K Ultra HD+ resolution of 3,840 x 2,400. 
Not only that, but it also supports 100% Adobe RGB and 94% DCI-P3 colour gamuts, which means this offers accurate colours as well, which is important for professional photographers, or anyone who wants their photos to look their very best with a bit of editing.
It's also packed with some of the best mobile components out there, and can even be fitted with a powerful graphics card as well. Plus, for a 17-inch laptop, it's also impressively thin and light as well.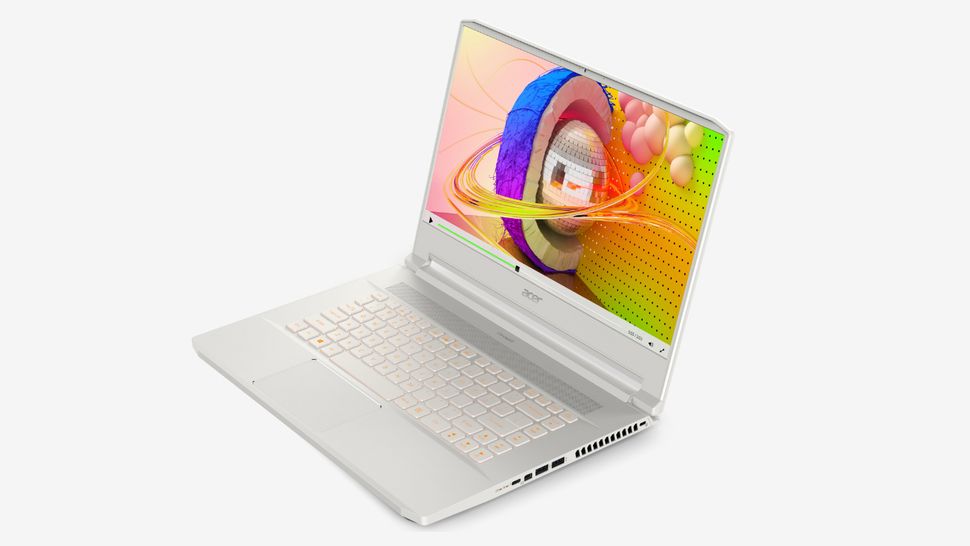 Acer is well known for making gaming laptops, but with the ConceptD 7, it's used its experience of building thin, light and powerful laptops to build a fantastic laptop for photographers and photographers. It has more than enough power to run even the most demanding of photo editing apps, and it comes with a stunning Pantone-validated 4K IPS display that lets you view your photos the way they are supposed to be seen.
It also comes with plenty of ports and a stylish and minimalist chassis, so it looks good in any studio, and it's easily portable, too.
It's expensive, but the level of performance this laptop offers means it's well worth the high price tag.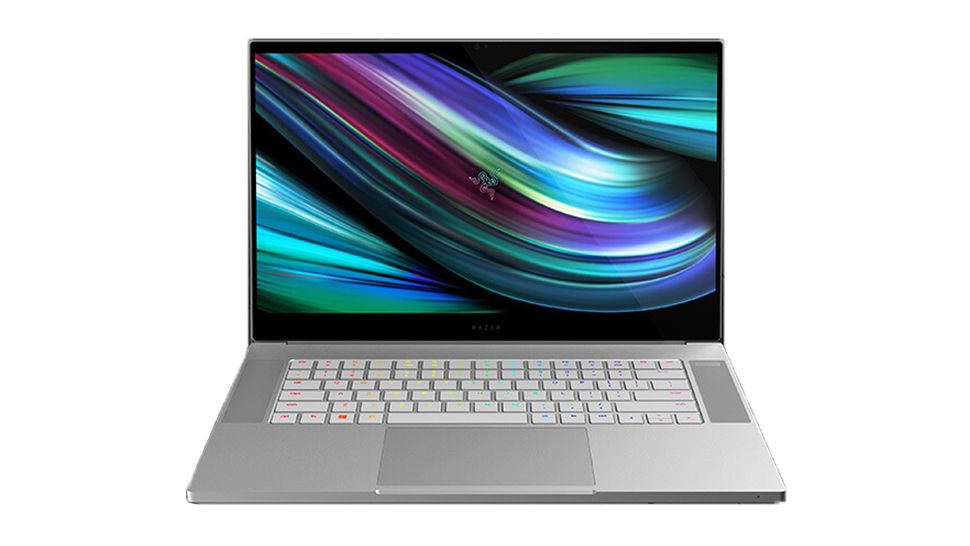 The Razer Blade 15 Studio Edition (2020) packs powerful components you'd usually find in a gaming laptop, into a device aimed at professional photographers and other digital creatives, and it's been updated for 2020 with new components.
Along with a powerful graphics card from Nvidia, it comes with a gorgeous 4K screen that's been factory calibrated. This means it's a great laptop for working on high resolution photographs without the need to plug in a separate monitor.  A powerful CPU and bags of RAM also ensures that any photo editing app you install on this beast will run brilliantly as well.
However, it is very expensive, so it's quite an investment for photographers. But, if you're looking to invest in an incredibly powerful photo editing laptop that you won't need to upgrade for years and years, then this is well worth considering.
Microsoft has been steadily releasing some brilliant devices aimed at creatives and professionals for the past few years now, and the Surface Book 2 is one of its best - available in both 13.5 and 15-inch variants (though we prefer the 13.5-inch for photo editing because of the extra portability). 
It's a brilliant 2-in-1 device, with Windows 10 installed, which means you can use powerful apps like Photoshop without any issues – and the Surface Book 2 can be used as a tablet or as a traditional laptop PC.
The components inside the Surface Book 2 are excellent and can handle any photo editing task, but the real star of the show is its gorgeous display. The Surface Book 2 offers a high 3,000 x 2,000 resolution and an ideal aspect ratio for viewing APS-C and full-frame images. 
You can also buy the Surface Pen stylus and use it with the Surface Book 2's touchscreen for an incredibly versatile tool for photographers and designers.
Coming decked in an all-aluminium chassis and a range of colours, the appearance of Acer's new laptop range has divided opinion. But what's clear is that you get a great specification for your money, making the Acer Swift 3 one of the best laptops for photo editing.
With a quad-core Intel processor and 8GB of memory as standard, even the mid-range model comes in at less than half the price of Apple's MacBook Pros but can deliver roughly the same processing power. And the rest of the specification doesn't skimp either – the 14-inch display uses IPS backlighting technology for wider viewing angles and brighter colours, and supports FHD (1,920 x 1,080) resolution.
The keyboard is great to work on too, making this a fantastic choice for anyone who wants the power to do serious photography work, without breaking the bank. And if you want a 4K screen, a laptop with that option is available too, again for less than competitors are asking.
Best laptops for photo editing: What to consider
The best photo editing laptops will offer plenty of speedy storage. Ideally an SSD (Solid State Drive) with 512GB or 1TB (or higher) storage. This gives you fast data transfer rates (handy for moving all your photos to and from one of the best external hard drives or camera memory card), while also offering plenty of space to hold those large files.
Getting a decent laptop for photo editing doesn't mean you have to buy the most expensive thing out there. As you'll realise, basic photo editing like cropping, resizing and applying straightforward filters, can be performed on most devices. But we've prioritised graphically-capable laptops in this list because if you're looking for a photo-editing laptop specifically it's likely you'll want to do at least some advanced stuff. 
As we mentioned earlier, we've prioritised graphical power (from AMD and Nvidia) above other elements but a pixel-perfect screen is also a must. 
Many laptops now have IPS displays so you get brighter, bolder images, wider viewing angles and better colour reproduction. And resolutions are now higher than ever with Full HD now a minimum but even higher resolutions are standard on many. 4K is also a more regular option though it is still expensive.
Some laptops aimed at photographers have screens that support AdobeRGB and sRGB colour spaces, so it's worth looking out for those. 
In terms of other specs, you should consider 8GB of RAM a minimum, likewise an Intel Core i5 processor. And your SSD drive should be 256GB as a minimum, too. Bigger is better if you'll be storing a lot of photos on the device, but you may be using cloud storage of course. 
Read more: