If you're looking for the best laptops for Photoshop, you're in the right place. Whether you're a hobbyist or a professional photographer, Adobe's Photoshop application is an essential tool – so you'll need a laptop that can run the software well.
One of the best photo editing software applications around, Photoshop is a demanding piece of software due to its complexity and the amount of tools it offers. To get the best experience when using Photoshop, you'll want to make sure you have a laptop that can handle it. The good news is that every laptop you find on this page can do just that (and then some).
We've hand-picked the best Photoshop laptops that boast powerful components that can deal with complex photo editing tasks with ease, large hard drives to store all your photos on and screens that can display high resolutions and accurate colours.
Because you'll be spending lots of time working on your laptop, you'll want to make sure it's comfortable to use, so the trackpad and keyboard need to be well built, without adding too much bulk to the laptop. If you're going to need a laptop for Photoshop to edit photos while travelling, a thin and light laptop should be your priority. But if you're planning to hook your machine up to a second screen, make sure you pick up one of the best monitors for photo editing too. Students should also check out our best student laptops.
Still need to sign up to Creative Cloud? Take a look at our guide to the best Adobe Creative Cloud discounts to make sure you get the best price, or download Photoshop for a free trial.
The best laptops for Photoshop available now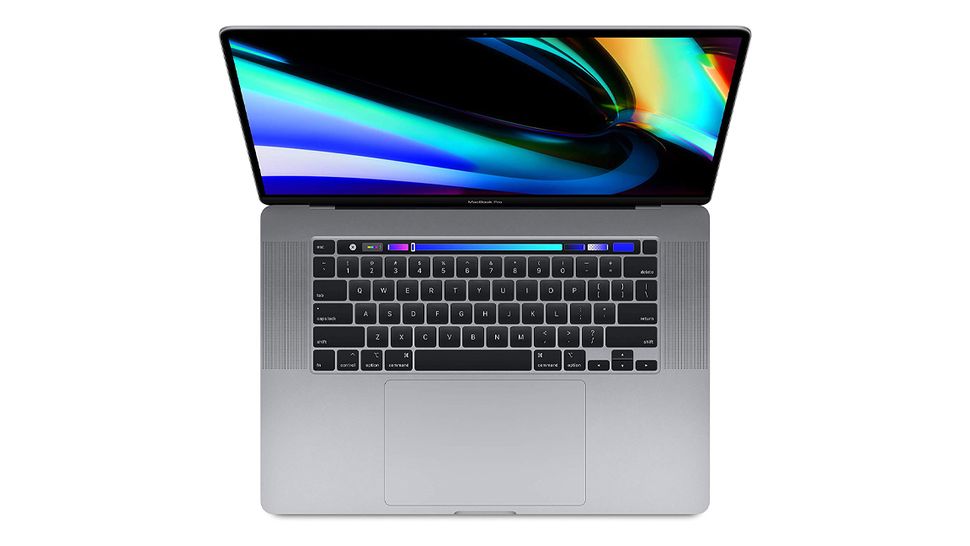 If you're looking for the best laptop for Photoshop, and money is no object, then the largest MacBook Pro (16-inch, 2019) is by far the top choice. Even though the 16-inch model is now a tad old, it still packs plenty of power which makes working on Photoshop a pleasure.
Not only does Photoshop run smoothly thanks to the powerful components Apple has included in the 16-inch MacBook Pro, but the larger, higher resolution screen means you can edit your photos comfortably, and they'll look their very best as well.
Perhaps most impressively, despite the 16-inch MacBook Pro coming with a larger screen, the size and weight of the entire laptop isn't much larger than the older 15-inch models, so you're not sacrificing portability for extra screen space.
And that larger screen really does make a difference when you're editing photos in Photoshop. Apple also brought in a much-improved keyboard with the 16-inch model, replacing the older keyboard which was prone to issues.
The new keyboard is more reliable and very comfortable to type on, and it's now been included in Apple's updated 13-inch MacBook Pro and new MacBook Air as well.
The only issues is that it is pricey, though you can configure the MacBook Pro to best suit your needs and budget, and it lacks ports such as USB and a card reader, so you need to rely on Thunderbolt 3 connections.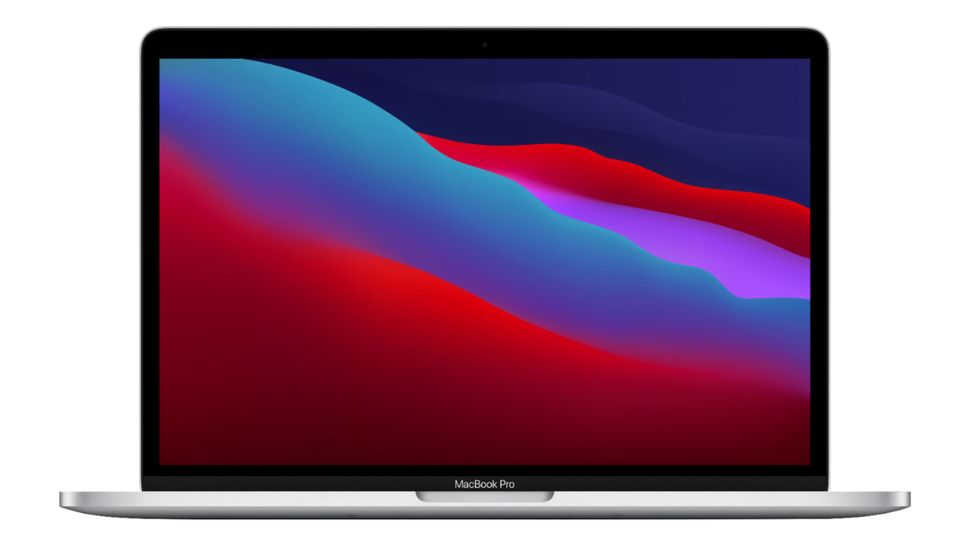 If you're looking to work on your photos on something that's easier to carry around, then the new MacBook Pro 13-inch (M1, 2020) is the ideal candidate.
It features a smaller screen that's just as bright and vibrant as its larger sibling, along with the Touch Bar that runs across the top of the keyboard, giving you additional shortcuts for when you use Photoshop.
Best of all, the 13-inch MacBook Pro now comes with Apple's very own M1 chip (rather than an Intel processor), and this allows the MacBook Pro 13-inch (M1, 2020) to provide some seriously impressive performance, and the M1 version of Photoshop is seriously impressive.
The MacBook Pro 13-inch (M1, 2020) also boasts the longest battery life ever seen in a MacBook. We've tested it ourselves and it's seriously impressive, allowing you to work all day and still have battery life left.
Also read: MacBook Pro 13-inch (M1, 2020) review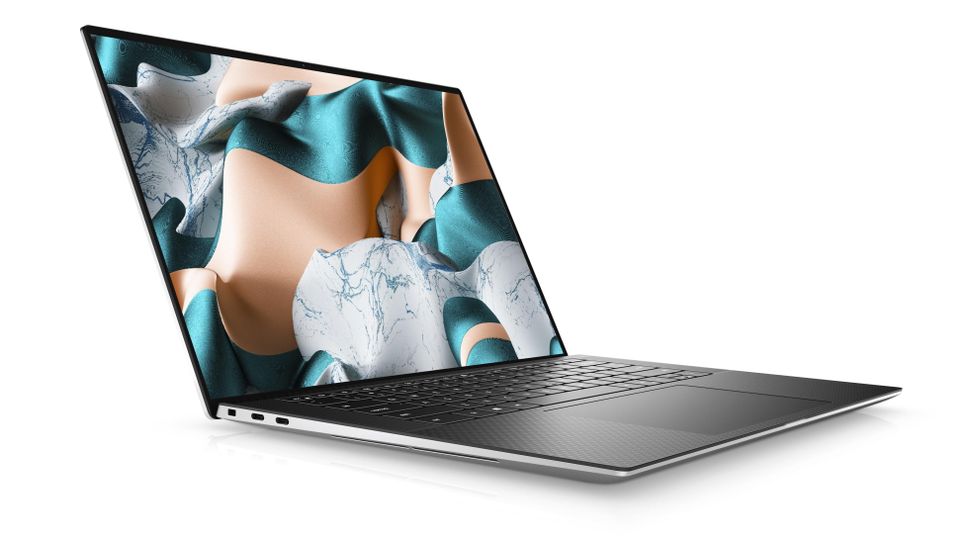 Dell has done it again with the 2020 model of the XPS 15. this is easily the best Windows 10 laptop right now for running Photoshop. Packed with some gloriously powerful mobile components, and boasting a stunningly stylish thin and light design, this is a laptop with plenty of wow factor - and it's no slouch when it comes to photo editing in Photoshop either.
So, if you're not too keen on using macOS, this is an ideal Windows 10 alternative to Apple's MacBooks.
Dell has proved that it can easily match Apple in the style stakes, but the svelte design of the XPS 15 isn't just about looking good - it means this is a laptop that can be easily carried around with you, which is an important consideration for photographers who want to do photo editing while travelling.
Its screen is bright and vibrant, and at 15.6-inches, it's large enough to comfortably edit photos on all day. It's backed up by a comfortable keyboard and excellent speakers, plus Dell's famous build quality and support. It's expensive, but it's worth it.
The Dell XPS 15 also made our list of the best 2-in-1 laptops for creatives.
The Microsoft Surface Book 3 (13.5-Inch) shows that the company behind Windows 10 is just as good at creating hardware as it is software. The Surface Book 3 is a brilliant Photoshop laptop, as it's a powerful device, with 10th generation Intel Core processors, and it can be configured to come with a graphics card by Nvidia as well.
Not only that, but you can choose between 13.5-inch and 15-inch screen sizes, and it has top-notch build quality as well.
It can also be used as a detachable tablet (by removing the keyboard) with a multi-touch display, which means you can use it as a digital sketchbook - something traditional laptops like the MacBook Pro just can't do.
Bear in mind, though, that there's only one non-Thunderbolt USB-C port so you'll probably need the extra Surface Dock for plugging in all of your peripherals.
If you want a large-screen Windows 10 laptop for Photoshop, then the Dell XPS 17 is a fantastic choice. Its large screen is bright and vibrant with a 16:10 aspect ratio screen that's ideal for photographers. It offers more vertical space than standard 16:9 widescreen displays, and it can be configured with a 4K Ultra HD+ resolution of 3,840 x 2,400.
Perhaps most importantly, the screen supports 100% Adobe RGB and 94% DCI-P3 colour gamuts, which means this offers accurate colours as well. This means it's an excellent choice for professional photographers or anyone who wants their photos to look their very best when editing them in Photoshop. It's also packed with some of the best mobile components out there, and can even be fitted with a powerful graphics card as well. Plus, for a 17-inch laptop, as well as being impressively thin and light to boot.
The MacBook Air (M1, 2020) is yet another Apple laptop that's excellent at Photoshop thanks to its powerful Apple-designed M1 chip - based on the same tech as the one powering the more expensive MacBook Pro 13-inch (M1, 2020).
This means it's the first time ever the more affordable MacBook Air can go toe-to-toe with the MacBook Pro when it comes to Photoshop performance. You'll be able to open and edit high-resolution photos and projects, and swap between apps, with ease, and its fanless design also means that it is pretty much completely silent when in use. As with previous MacBook Airs, it features a gorgeous thin and light design that makes it easy to carry around with you.
Also, for the first time in a MacBook Air, the latest model supports the P3 colour gamut, which means the screen can display accurate colours, a consideration that is incredibly important for photographers using Photoshop.
Also read: MacBook Air (M1, 2020) review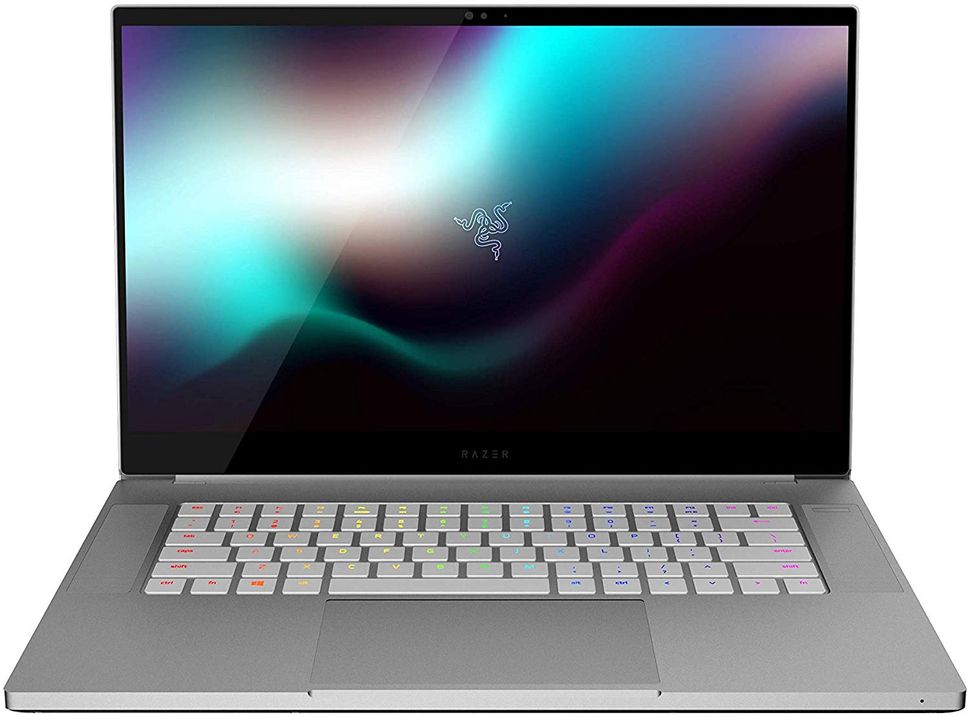 Razer's stunning Blade machines have been doubling as brilliant Photoshop laptops for a while now, and the Razer Blade Studio Edition (2020) continues that fine tradition. Packing some of the most powerful components into a stunningly thin and light design, the Razer Blade 15 Studio Edition combines Razer's formidable experience in creating killer gaming laptops with a sleek and serious look that's ideal for digital creatives.
This means it comes with a powerful Nvidia RTX graphics card, and a factory-calibrated 4K display, so loading up Photoshop and editing your photos is fast and smooth, and your projects will look absolutely incredible.
It is very expensive, though, so it won't be for everyone. But if you're looking for an incredibly powerful Photoshop laptop that will last you for years, this could be a very wise investment indeed. See our Razer Blade 15 Studio Edition (2020) review for more information.
If you're looking for a Windows workstation that can power through Photoshop tasks, the Lenovo ThinkPad P1 is an excellent choice. Rather than concentrating on being thin, light and stylish, like some of the other laptops on this list, the ThinkPad P1 is a pure productivity machine that puts performance above all else.
This means you can configure it with some seriously powerful professional components, such as Intel Xeon processors and Nvidia Quadro P2000 graphics, too, should you choose. You can also pair this with a high-quality 4K display giving you 100% AdobeRGB coverage. The design of this laptop is fairly standard Lenovo fare, but it's what's underneath that counts.
Related links: