There was a time when choosing the best laptop for drawing made for a short and depressing read, but today, thanks to fast-improving screen tech, we now have plenty to choose from. In recent years, we've seen stylus support improve significantly, making for a more natural and easy drawing experience for digital artists, and 2-in-1 laptops are now ubiquitous with options for those from almost every major brand, giving artists more flexibility to work where they please while still having the computing power to meet their needs.
Below, we've listed our top picks for digital artists, all of which have touchscreens that can be used with a stylus, so you won't need a separate graphics tablet to see your work come to life. Touchscreen technology is better than ever now, especially as improvements have been made to responsiveness to styluses, and it makes for a much more comfortable and less awkward experience than a graphics tablet by removing the need to align your stylus strokes with your canvas.
The laptops below span a range of price points, reflected in their different levels of power and features offering, but all of them are excellent options for creative purposes. We've used our methodical testing processes and relied on expert reviews to decide which machines come out on top. The all-important responsiveness of the screens when using a stylus is a vital factor in the evaluation, as well as the battery life, to weigh up the pros and cons of each laptop. You can see our guide to how we test laptops, PCs and workstations for more details on our testing and review process.
Some of the laptops below are also great for other purposes too, appearing in our picks of the best laptops for animation and the best laptops for graphic design. If your needs are more specific, we also have a guide to the best 2-in-1 laptops for creatives, or for a different drawing experience, you can see our guide to the best drawing tablets.
Josephine Watson is TechRadar's Managing Editor for Lifestyle (Cameras, Fitness and Homes) and writes for Creative Bloq as a freelancer. Given her day job on TechRadar Josephine is, naturally, up to speed on the latest laptop tech and is the perfect person to judge which are the best laptops for drawing.
The best laptop for drawing available now
Why you can trust Creative Bloq Our expert reviewers spend hours testing and comparing products and services so you can choose the best for you. Find out more about how we test.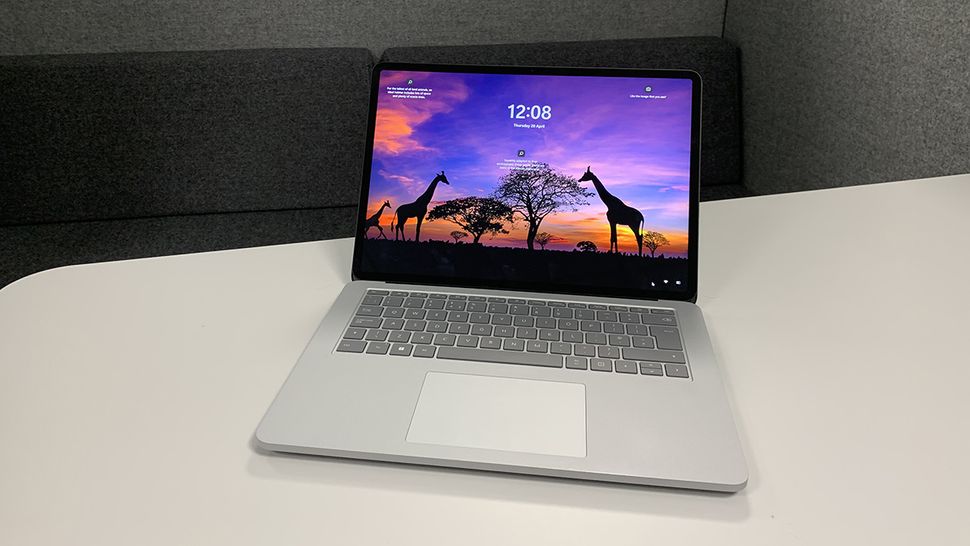 The Microsoft Surface Laptop Studio, is pretty much the best laptop Microsoft has made. It boasts a beautiful, premium design, a stunning screen with a very nice mechanism for converting its form.
On many 2-in-1s, the screen folds back to convert the laptop into a tablet, but the Surface Laptop Studio works in a different way with a split hinge design that allows the screen to be slid over the keyboard for use as a tablet, but it can also be propped up in an easel-like position, which is great for drawing on and eliminates the need to buy a stand or use the screen flat if you want to use it hands-free.
The 3:2 screen size is extremely convenient for drawing, and a zippy 120Hz refresh rate and supports the Surface Slim Pen 2 stylus (sold separately) for a responsive experience. We measured 505 nits of brightness when we reviewed the laptop. We were also impressed with the general performance and the amount of power under the hood as well as with the battery life, which consistently gave us around 12 hours of use. It could do with more ports, but overall this is a gorgeous laptop for drawing and other creative work.
See our full Microsoft Laptop Studio review for more details.
The Microsoft Surface Pro 9 is the latest all-rounder that sets out to challenge the iPad Pro for the crown of the best high-end tablet. But while Apple clearly believes the iPad Pro is a tablet first, Microsoft sees the Surface Pro as a laptop and tablet.
The Microsoft Surface Pro 9, even more so than its predecessor, the still-impressive Surface Pro 8, is a looker. The new model comes in four colours – the new Graphite, Sapphire, Forest and the original Platinum – and each one looks good. And the accessories, including the excellent keyboard, come in the same array of colours. The old keyboard and style will work with the Surface Pro 9 too, so there's no extra expense, unless you want your keyboard to match your new tablet.
Like the Surface Pro 8, this new Surface Pro 9 runs Windows 11, which is excellent and speedy, and the screen offers an excellent drawing experience, even more satisfying than in the 8.
Read our full Surface Pro 9 review (opens in new tab) for more info.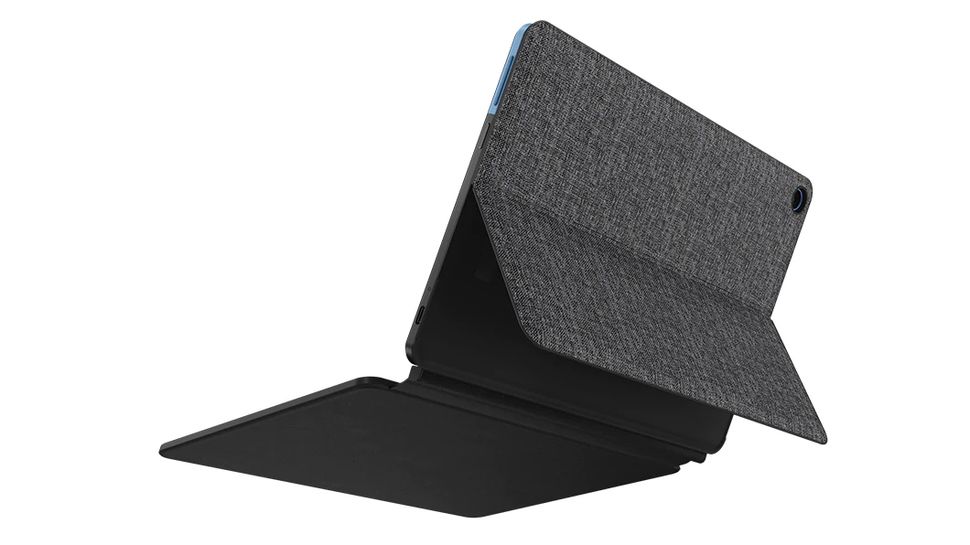 The Lenovo IdeaPad Duet Chromebook is a great choice of you're looking for a good laptop for drawing but are on a budget. For instance, the Surface Pro 8 is our pick as the best laptop for drawing overall, but it is fairly expensive. If you want the best cheap laptop for drawing, then we'd recommend the Lenovo IdeaPad Duet Chromebook, which offers a two-in-one format with a touchscreen for under $300 / £300.
Chromebook's tend to be cheap while offering great battery life thanks to their low power needs, and this fits that bill, offering up to a huge 22 hours on a single charge. (Find out more in our buying guide for the best Chromebooks.)
As the Lenovo IdeaPad Duet is a Chromebook it runs ChromeOS, rather than Windows. This means that not all of the usual desktop drawing applications will be available. However, it can run Android apps, which gives you access to quite a lot of good drawing and digital art applications.
It's actually very powerful for a Chromebook too. The Lenovo IdeaPad Duet supports the Universal Stylus Initiative, so digital pens from any manufacturer using that standard should work. Just note the screen size here though, because 10 inches doesn't give you as much space, and is a little smaller than most of the other laptops in my list.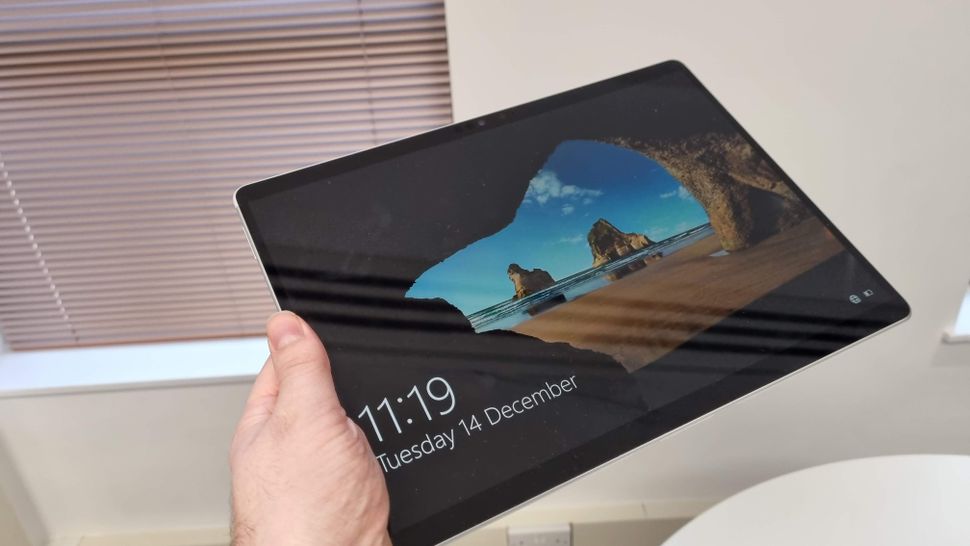 Yes, strictly speaking, the Surface Pro 8 isn't actually a laptop. It's a tablet, but one that runs Windows 11, allowing you to use fully fledged desktop software on a compact little device. Attach the optional keyboard (known as the Type Cover), however, and you've basically got a fantastic thin and light laptop.
The reason we rate it as the best laptop for drawing is because of its excellent stylus support and its super convenient size and portability. Most 2-in-1s (which includes most of the laptops for drawing in our list) also offer this best-of-both-worlds usefulness, but they're bulkier.
The Surface Pro, since it's more tablet than laptop, is small and light enough to use for drawing anywhere – even on the bus or in bed. Of course, Apple's iPads are also very nice for drawing, but they don't give you the ability to run desktop software as this does.
It packs some of the latest mobile tech, so Windows 11 and any digital art app will run perfectly, and it has a stunning screen with a 120Hz refresh rate. This makes drawing on it smooth and enjoyable – although you'll need to also invest in the Surface Pen stylus, which is also sold separately.
Read more in our full Surface Pro 8 review.
The Asus ZenBook Duo 14 UX482E is a brilliantly unique laptop for drawing on thanks to its dual-screen design. Along with a gorgeous 1800p OLED touchscreen with 550 nits peak brightnes, it has a second screen, which Asus calls ScreenPadPlus.
This 12.7-inch touchscreen offers a 2,880 x 864 resolution and supports styluses. It can display apps and shortcuts, giving you more room on the main display, or you can use a stylus to draw on the ScreenPadPlus. It even lifts up at an angle when you open the laptop to make it more comfortable to draw on.
It may look a little unusual, and it won't be for everyone, but when we reviewed it, we found the two touch screens with stylus support allowed for some versatile uses. And as well as the unique design, the laptop comes with powerful internals and solid build quality. If you want the ultimate premium laptop for drawing, this is a great choice.
See our full Asus Zenbook Pro 14 Duo OLED review for more details.
The Dell XPS 13 2-in-1 is another premium device with a stunning touchscreen that makes it an excellent device for drawing on. It's thin and lightweight and offers long battery life. The slim aluminium shell and patterned carbon-fibre finish inside make it the most stylish laptop for drawing in our eyes.
You have several options for the display, but if you're looking for the best laptop for drawing, you're likely to want one of the touch options – either the 3,456 x 2,160 OLED or the UHD+ (3,840 x 2,400) InfinityEdge touch. We reviewed the laptop with the latter and found it offered the perfect sweet spot with 600-nit peak brightness – much brighter than most laptop displays – 100% sRGB and 90% DCI P3 colour gamut. The 16:10 display gives you that little bit extra space vertically too.
You'll probably want one of the higher configurations if you're looking to do other creative work like video or photo editing as well as drawing. Also note that Dell produces several versions of the XPS 13 and that they're not all 2-in-1s to check the version you're considering before you buy.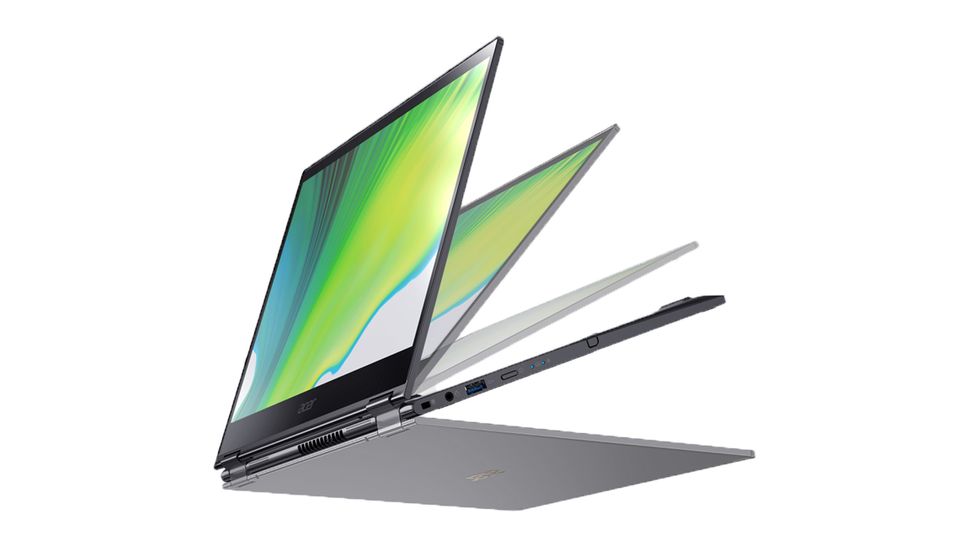 Most of the best laptops for drawing that we've picked out are quite expensive – after all they have superb touch screens, stylus support and the sleek engineering required for the two-in-one form factor. But the Acer Spin 5 is a Windows laptop that's reasonably accessible.
This is an interesting laptop for drawing because the display has a 3:2 aspect ratio rather than the standard widescreen 16:9. That means that although the screen is a fairly modest 13.5in, you get more vertical space for drawing, which can be a big benefit depending on the shape of canvas you like working on.
The Acer Spin 5 also comes with its own stylus included. While not the most convincing in terms of how solid it feels, it does have its own charging and housing port on the side of the laptop and it can charge in only a few seconds, so you should never miss a moment of inspiration. The laptop has an impressive 12-hour battery life, which lets you draw almost wherever you are without having to worry about plugging it in.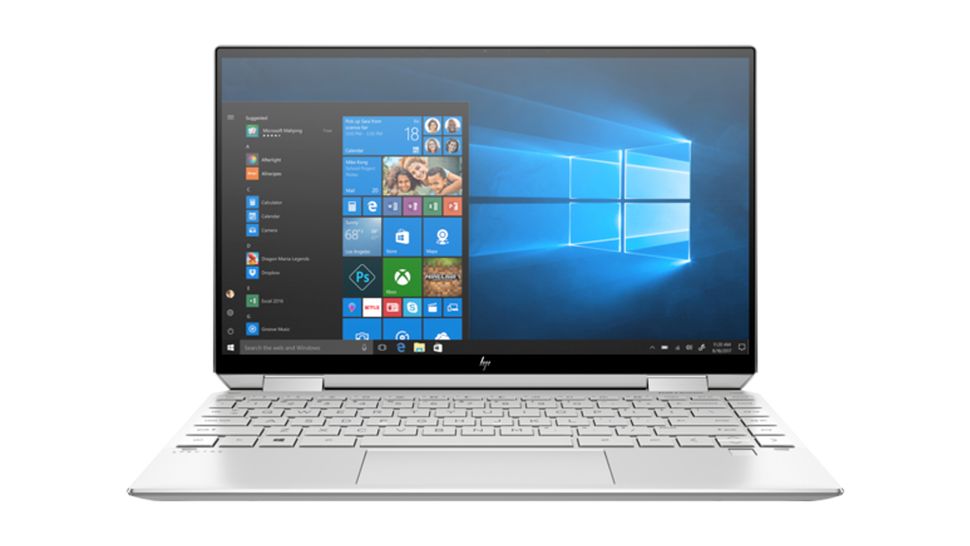 The HP Spectre x360 is a close contender with the XPS 13 above as the best laptop for drawing when it comes to looks. It offers a sleek brushed-metal design that comes in several colour combinations, and the 360-degree hinge that allows the screen to flip back into a tablet format feels pleasingly solid and dependable. The screen is a sumptuous 4K OLED offering, with sharp colours and excellent responsiveness.
The keyboard has a nice spacious layout and good travel on the keys. In fact, as a laptop, it's wonderful, and powerful too with 11th gen Intel processors. We found battery life was also very good, hitting around 12 hours in our battery-life test.
As for drawing we found that it works well with styluses, including the HP Active Pen that comes included, but we found it a little more clumsy to use in tablet mode when compared to the XPS 13, and the fans can get a little noisy.
Read our full HP Spectre x360 2-in-1 (opens in new tab) review for the complete picture.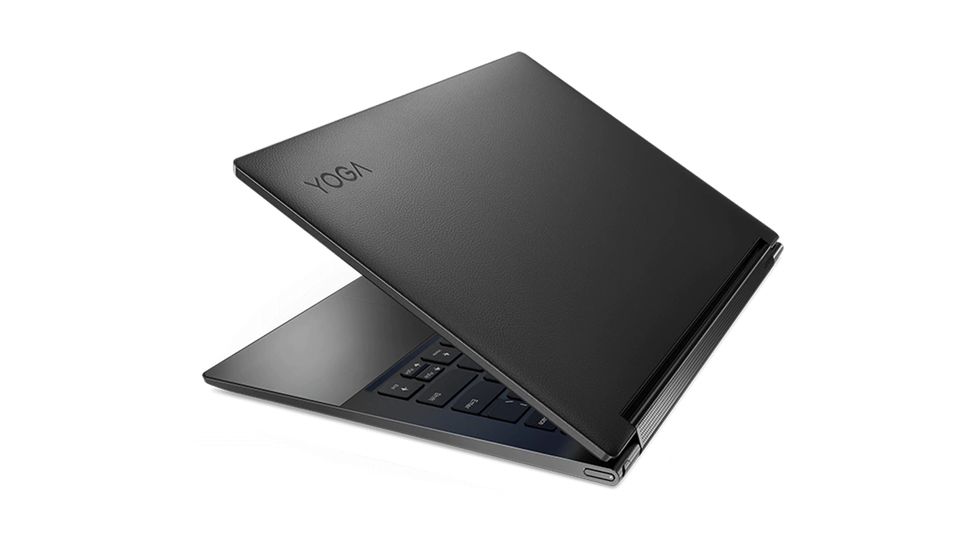 The new Evo-certified Lenovo Yoga 9i was released in January 2022 and has proved to be a very decent laptop for drawing. That Evo certification means it comes with a new, modern, Intel Core processor. It offers over nine hours of battery life, will wake up in under a second, making it one of the most powerful laptops on this list.
As a 2-in-1, it can be used as a traditional laptop, or with the keyboard flipped back to a tablet-like device. This is ideal for drawing on the 16:9 full HD display. Best of all, it comes with the Lenovo Active Pen stylus, which can be stored in the laptop's body for safe keeping - and to keep it charged.
This is a convenient inclusion because most of the other options in my list don't include the stylus as part of the package, meaning you have to buy one separately, so it's a money-saver to get the excellent Lenovo Active Pen stylus packaged with the laptop.
The Microsoft Surface Laptop 4 is not the latest Surface model as it's been superseded by the Microsoft Surface Laptop Studio, but this is still a highly capable machine, and a great option for those either looking for a cheaper alternative to the Studio or an all-around laptop with good drawing capabilities.
The screen comes in two size options, 13.5 or 15 inches. Both have a very responsive 10-point touchscreen with a high 201 PPI pixel density, and although this is not a true 2-in-1, as you can't flip the screen into tablet mode, the taller 3:2 aspect ratio still makes it a very comfortable screen to draw on.
Check out our full Microsoft Surface Laptop 4 review for more details.
Best laptop for drawing: frequent questions
How do I choose the best laptop for drawing?
Ive done a lot of the legwork for you in my top picks, but there are a few things that are up to you to make the final call on. The most obvious one is budget; which is why we've included products at a variety of price points. For instance, the powerful Surface Pro 8 is obviously a very different price point to the more affordable but less powerful Lenovo IdeaPad Duet Chromebook.
Stylish design might be of less importance for you, too, so the plain-looking Microsoft Laptop Studio might win out over the more slick HP Spectre x360 (2021). Also consider will you use this for more than drawing, if so take a look at our buying guide to the best laptops for graphic design, as these are a bit more powerful.
If you're more prone to drawing at home rather than while you're on the move, you might not need the fantastic battery life the Acer Spin 5 (2020) offers. So, before you make any choices, list out your own personal needs into pros and cons and pick whichever laptop is the closest to your dream drawing device.
Why should I use a touch screen laptop for drawing?
Generally speaking, when it comes to digital drawing, your options are using a graphics tablet with a laptop or PC, a tablet with a stylus or pen display, or using a touch screen laptop.
Some artists may prefer the feeling of graphics tablets, but the technology isn't perfect. The need to coordinate your hand separately from your screen can be very disruptive when you're in the flow of things, and they're not as portable as all-in-one devices. They are, however, very affordable, and purpose-built to deliver precision.
The best tablets and pen displays with a stylus are generally the easiest for drawing, and are supremely portable - but they can get pretty pricey if you want something durable and robust. If you opt for a tablet like the iPad Pro 12.9-inch (M1, 2021), you get a high-ticket piece of kit that can offer a lot more than just drawing, but you might not need that.
Touch screen laptops, on the other hand, are easily the most versatile for their price point. Some of the laptops on this list cost a fraction of the price of a tablet, and offer far more functionality - although, some of our favourites can be a lot more expensive. If you need a new laptop outside of drawing anyway, it's a no-brainer.
Do I need a 2-in-1 laptop for drawing?
No, you don't need a 2-in-1 laptop for drawing - but it can certainly help. 2-in-1 laptops are growing in popularity thanks to how versatile they can be, and with touch screen technology improving year on year, you'll be hard-pressed to find such flexibility at such a low price point in any other kind of device. Take a look at our guide to the best 2-in-1 laptops for creatives for more details.
There are, of course, cons to 2-in-1 laptops. Although software is becoming more accessible and popular for drawing, you won't get the same experience as you would on a pen display or tablet. They can also be a little expensive if you go for a model with all of the bells and whistles.
If you specifically want a laptop for drawing, 2-in-1 laptops are generally the way to go, though. Drawing on a regular touchscreen laptop can be a little awkward and uncomfortable due to the obstructive lower clamshell, which can make fine detail harder to draw.