Quick Menu
The list in brief ↴
1. Best overall: Asus H7604
2. Best Dell: XPS 15
3. Apple: MacBook Pro 14 (M3 Pro)
4. Chomebook: Acer Spin 514
5. Larger: ZenBook Pro 16X
6. Larger MacBook: Pro 16 (M3 Pro)
7. Workstation: Precision 5470
8. Best 2-in-1: ThinkPad 14S Yoga
9. Budget: Acer TUF F15
How to choose
FAQs
How we test
Choosing one of the best laptops for game development is a important decision for both professional game developers and aspiring creator seeking to channel their inner Miyamoto. There's a lot to consider: what kind of games are you going to be working on? Triple-A games with innovative mechanics, cutting-edge 3D graphics and cinematics will need a much more powerful machine with a dedicated graphics card, than a less graphically intensive indie title.
This means that a wide range of laptops can serve for game development depending on your area of focus. And we know many game developers who prefer portability and good battery life over the power to actually run AAA games. We've carefully chosen the laptops on this list based on our own expert reviews, personal testing and an evaluation of each laptop's specs, power and price. We've combined personal insight and experience with benchmark tests to make our choices.
If you're as passionate about playing games as you are about making them, you may also find our guide to the best laptops for gaming useful, or you can find inspiration in our picks of the best PS5 games and the best Xbox Series X games guides. We also have a guide to the best laptops for programming, as well as the best laptops for animation if you're looking to broaden your creative horizons.
The Quick List
We've summarised below our top choices as the best laptop for game development with a brief summary of why they stand out. Click 'read more' or jump down the page for more detailed opinion and our full selection.
The best laptops for game development in full
Why you can trust Creative Bloq Our expert reviewers spend hours testing and comparing products and services so you can choose the best for you. Find out more about how we test.
The best laptop for game development overall
A laptop that offers some of the most powerful components on the market, the ASUS ProArt Studiobook is ideal for game development. We loved the sharp, bright 3.2K 3D screen as well as the creative-friendly ergonomics, such as the dedicated ASUS Dial next to the trackpad.
The graphics card, storage and RAM configurations all make this one of the best creative laptop candidates that can handle gaming testing as well as development. Our review says, "It's a laptop that can handle anything you could possibly ask of it, and as such it's an easy recommendation," and even though it's expensive, its specs are more than worth it.
The best Dell laptop for game development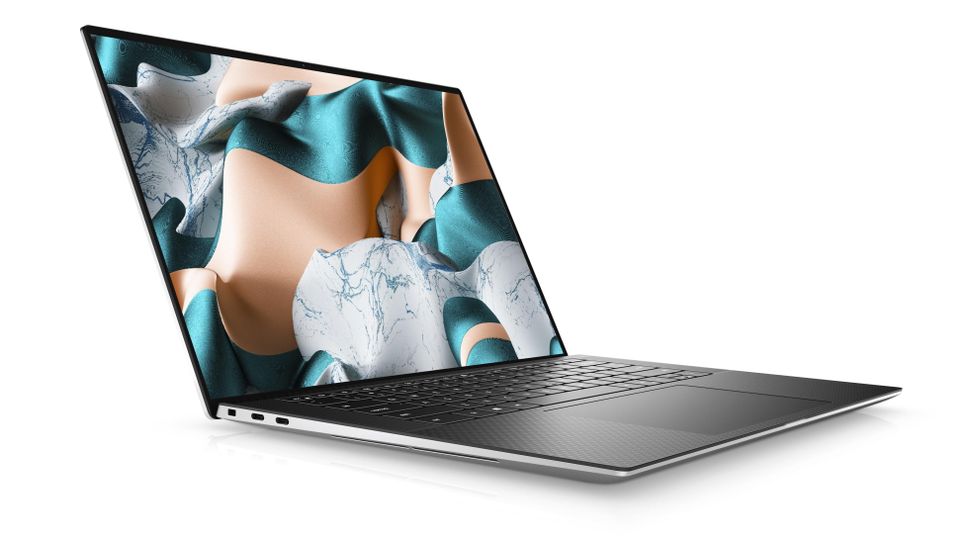 If you want a powerful, dependable and well-built laptop for game development, and you'd also like it to be sleek, stylish and portable, then we would certainly recommend considering the Dell XPS 15.
Packing powerful components like an 11th-generation Intel processor and one of the best screens on a laptop, the Dell XPS 15 makes designing and coding games a joy. Even better, you can configure it to come with an Nvidia GeForce 3050 Ti graphics card. While this isn't the most powerful GPU out there, it's still more powerful than any integrated GPU, and it supports cutting-edge technology like ray tracing. This means that while the Dell XPS 15 isn't a gaming laptop, it'll let you create, edit, render and test your 3D games, while being slim and light enough to easily take with you no matter where you go.
The best MacBook for game development
While Apple Mac computers aren't known for gaming, Apple's iPhone and iPad systems have huge libraries of mobile games, and making a hit iOS (the operating system iPhones use) game can earn you a lot of money. If you want to design iOS games, the MacBook Pro 14-inch is a brilliant option. It's incredibly powerful, allowing you to compile code in seconds, and it can run emulations of various iPhone models to allow you to see how your game plays on Apple's smartphones. It's powered by the capable new M3 Pro chip from Apple. This is seriously powerful and can run iOS games natively, so you can play your game (and check out the competition) without needing an iPhone.
We also reckon it still has just about the best display you can currently get on a laptop (along with its larger sibling further below). This is thanks to the stunning miniLED technology that offers astounding image quality. We've placed the 14-incher higher because we like its portability, but if you prefer a larger laptop for game development, simply turn to the 16-inch MacBook further down in the list.
The best Chromebook for game development
At the opposite end of the laptop spectrum, you might not normally think of a Chromebook as being a good laptop for game development. And no, they don't have the power to handle very advanced gaming themselves, but you can code on them. If you're looking for an affordable option and don't need to test high-performance games, then a Chromebook can make sense. They offer long battery life and might even save you from getting distracted while working since they can do fewer other things.
The Acer Chromebook Spin 514 is a well-built, fairly capable machine that runs Chrome OS, and it's also a lot more affordable than a Windows laptop or a MacBook. It's rare to get a 14-inch touchscreen of this quality for under $500 / 500, and while the Ryzen 5 build is the top end of that price point it represents excellent quality if you're after a solid 2-in-1. As ever with ChromeOS. Its apps are limited to the Google Play Store, so do some research and ensure you're happy with the spread of options. Read our full Acer Chromebook Spin 514 review for the full lowdown.
The best laptop for game development with a larger screen
The ASUS Zenbook Pro 16X OLED combines everything you want and need in the ultimate creator laptop so is an excellent choice for pro game developers. It offers fantastic performance for heavy-duty creative tasks, and it stands shoulder-to-shoulder with the best gaming laptops we've ever tested on Creative Bloq. It looks fantastic, the ergonomics are great for creative pros, and it's a delight to use. You can get either a 3.2K or 4K touchscreen, perfect for maximising the visual impact of your games.
And if you want to play some games on top of developing them, you won't even need to stand up, because this Zenbook took any game we threw at it, whacking the graphics to Ultra/Mega/Max, and it smashed through every expectation ceiling we had.
See our full ASUS Zenbook Pro 16X OLED for more details.
The best larger MacBook for game development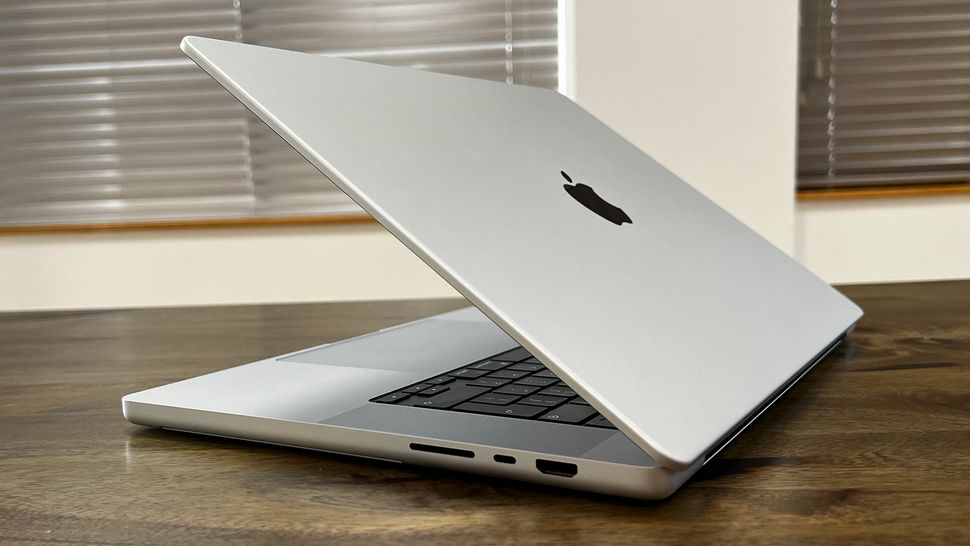 We mentioned the MacBook Pro 14 above as our top choice as a MacBook for game development thanks to its portability (and it's also slightly cheaper). But if you want a larger screen, the MacBook Pro 16-inch released alongside is an equally impressive laptop. It offers great performance and uses the still-very-powerful M1 Pro or M1 Max chip depending on the configuration you choose.
This means that, like the smaller model, this is a brilliant laptop for iOS game design especially, but it also has the chops to handle complex 3D games as well. The 16-inch model is a lot larger, which makes it harder to carry around. However, many people may find a larger screen more comfortable to work on, It uses the same miniLED tech as the 14-inch screen, so you get stunning image quality.
The best Dell mobile workstation for game design
It doesn't look like the flashiest laptop around, but the Dell Precision 5470 is a compact little wolf in sheep's clothing, as our reviewer remarked. The unremarkable exterior hides a powerful workstation with a gorgeous, pinsharp screen and enough grunt under the bonnet to handle the heaviest game-dev, rendering or 3D processing tasks you'll see this side of a studio project. While many powerful laptops sacrifice battery life in search of ultimate performance, the Dell Precision 5470 is refreshing in that it offers enough battery life to last you most of the day before having to hunt down an outlet.
The best 2-in-1 for game development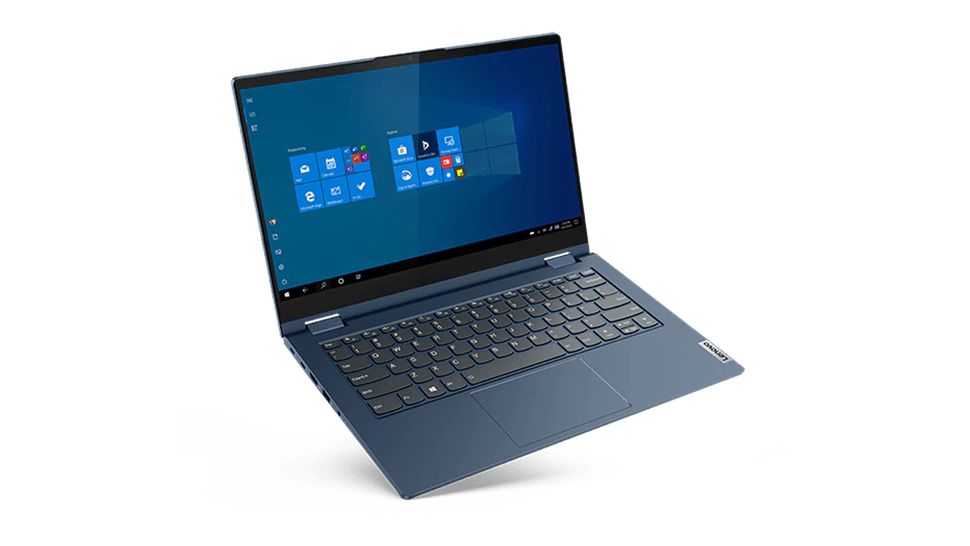 The ThinkBook 14S Yoga is a great choice if you fancy using a 2-in-1 laptop, which can be used as a traditional laptop but can also be used as a tablet by folding back the touchscreen behind the keyboard. While it doesn't feature a dedicated graphics card (which are very rare in 2-in-1 devices), it is packed with powerful components.
When used in tablet mode, you can test out how your game will work with touchscreen devices, while also making it more comfortable for reading reams of text, or for watching movies when you want to wind down. It also comes with a stylus, so if you want to create hand-drawn art for your game, this offers you a handy way to do just that.
The best budget laptop for game development
If you're looking for the best gaming laptop for game development that doesn't cost the Earth, we'd recommend considering the Asus TUG Gaming F15. When we reviewed it, we found this great value gaming laptop to offer impressive performance for its price, making it an option if you need to test more demanding games.
It's been updated with 12th Gen Intel processors, and the 1440p screen boasts a 165Hz refresh rate and 100 per cent coverage of the DCI-P3 gamut. It's by no means the most powerful gaming laptop out there, but these specs are fantastic for the price. Read our full Asus TUF Gaming F15 review for more details.
How to choose the best laptop for game development
What is the best laptop for game development?
Depending on what kind of game you're developing, choosing the best laptop for game development can vary from person to person. If you're working on a power-hungry and demanding 3D game, laptops with older processors won't get the job done - you'll need something newer and with a dedicated graphics card to ensure you can run and properly test your game.
Otherwise, you might be able to get away with a less powerful machine for something like an indie game and focus your attention on other qualities that suit your lifestyle and workflow, like battery life and portability.
It's also worth considering if you actually need to play or test the game on your laptop of choice. If your main focus is programming, then you might only need something as lightweight and simple as a Chromebook, which is exactly why we've included one in our list of the best laptops for game development above. For more options, see our pick of the best student laptops and the best laptops for writers.
FAQs
How much RAM do I need for game development?
The more the better when it comes to RAM. You might get away with 32GB, but 64GB will comfortably see you through your game's development - it's also the recommended RAM for the popular Unreal Engine 5 game engine.
Are MacBooks good for game development?
Yes and no. The M1 has shaken up the computing world's perception of MacBooks, and those ripples are also being felt in the gaming market. Now, MacBooks are a viable option in terms of performance - however, the software support is still a little weak. Add to that the fact that much of the PC gaming market exists within the pro-Windows Steam ecosystem and you may find yourself jumping through one too many hoops when using a MacBook for game development. See our guide to the best MacBook for programming for more.
Is it better to use laptops or PCs for game development?
Overall, PCs are far superior to laptops when it comes to developing games. However, there are some significant benefits to using a laptop.
Naturally, they are portable, which is great for student developers, or those working remotely regularly. If you need to be on the move often and don't have the money to invest in a PC as well as a laptop, choosing the latter might make more sense.
Especially if you already have a rig set up, having a laptop for game development means you can make tweaks and adjustments more easily. If you're developing Triple-A games, you may struggle to render and test your game, but less demanding titles will generally be fine on a laptop.
How we tested the best laptops for game development
We tested our picks of the best laptops for game development during our full reviews of each product (see the links in the descriptions above for more on each one). When we reviewed each laptop, we performed a series of benchmark tests in order to evaluate their performance, display brightness, speed and colour accuracy and battery life.
Our reviewers also used them over a period of at least two weeks, testing them for a wide range of uses, including for game design and other intensive tasks in order to decide which of our buying guides they might fit. We also took into consideration customer reviews and feedback from our contributors, including game designers. To choose the best laptops for game design for different needs, we considered display size and quality, ergonomics, battery life and also price.
For more options, see our pick of the best laptops for CAD, the best laptops for architects and the best laptops for photo editing.