Buying the best laptop for CAD in 2022 remains a vital task for anyone who uses computer-aided design software for their work. That includes architects, engineers and even students who want to get into those industries.
In the past, heavy-duty CAD work was done on desktop PCs. However, these days, laptops are now incredibly powerful, and many can easily run demanding CAD software. This means you're no longer tied to a desk - but can work pretty much anywhere you want. This is particularly important these days, where many of us are embracing a hybrid way of working, and splitting our time between working from home and the office.
CAD software can be rather demanding when it comes to specifications, however, so you'll need to make sure you invest in a laptop that has powerful enough components to keep up with your projects - no matter how complex they may be.
When picking the best laptops for CAD, we make sure that they come with high-end components that can breeze through projects. This includes plenty of RAM, a multi-core processor, and even a dedicated graphics card for particularly complex work.
A large screen that's comfortable to use is another important aspect, as is battery life. While the powerful components in these laptops means you're not going to get ridiculous battery lives, we've made sure these laptops offer enough to last a work day without you needing to charge them up, giving you greater freedom when working.
With the cost of living crisis, however, not all of us can afford super-high-end laptops for CAD work, but the good news is that there are some great value choices out there as well, which will allow you to work on your projects without spending too much money. So, in this guide, we've made sure to include a range of laptops that suit all kinds of budgets.
To make picking a laptop as easy as possible, every laptop on this page has been tested by us (you can read up on how we test laptops) to ensure they are able to run the most popular CAD applications with ease.
If you need AutoCAD, you can buy it from the Autodesk website (opens in new tab). If you're looking for a laptop for other uses, check out our guide to the best laptop for graphic design and the best laptop for animation.
The best laptops for CAD available now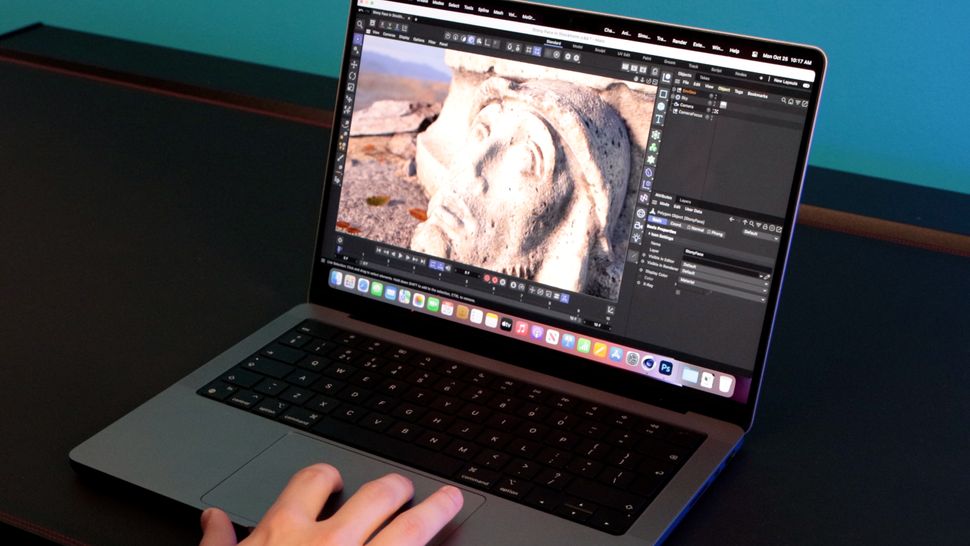 The MacBook Pro 14-inch (2021) is a brilliant laptop for CAD, and easily the best one you can buy right now.
Running macOS Big Sur on Apple's proprietary eight-core M1 Pro or Max chip, with up to 64GB RAM, this is the most powerful laptop Apple has ever created. In our review, we found that it was more than capable of running both AutoCAD and resource-hungry 3D modelling software like Maya, 3DS Max, and Fusion 360 with ease. Note also that you can run iOS here as well, so you can open up the AutoCAD mobile app if that helps your workflow.
The MacBook Pro also offers up to 17 hours of battery life: the longest of any Mac ever. You'll doubtless get less than that doing intense work in AutoCAD, but it's a surety that you'll get through a professional day without having to recharge. You'll also benefit from the most beautiful, super-high res screen, and up to a whopping 8TB of storage.
This laptop is very much the Rolls Royce option of MacBooks, and may be overkill for a lot of people's needs. But if you're looking for a premium Apple laptop and are willing to pay the price, you won't find better. See our MacBook Pro 14-inch review for more details.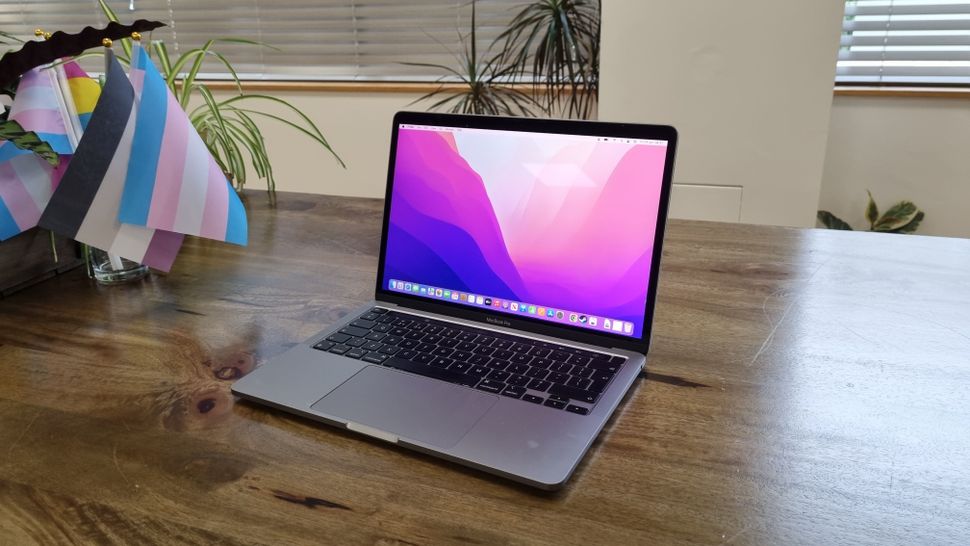 The 13-inch MacBook Pro is a great alternative if the 14-inch MacBook Pro, above, is too expensive. A new model is out, featuring the brand-new M2 chip, and while the M1 Pro and M1 Max still have the edge, the M2 is a brilliant performer in its own right, and handles CAD programs without any issues.
The new MacBook Pro 13-inch also boasts an incredibly long battery life. We've tested it ourselves and it's seriously impressive, allowing you to work all day and still have battery life left. This means you can visit clients, work on the road and much more, all without worrying about having to plug it in.
Also read: MacBook Pro 13-inch (M2, 2022) review
The Honor MagicBook 16 proves that you don't have to spend a fortune to get a great laptop for CAD. Boasting some great specs thanks to AMD, and a large 16.1-inch screen with a high refresh rate, this is ideal for engineering and architecture students who want something to work on.
It's also one of the best looking laptops you can get for this low price, offering a design that will remind you of a MacBook - but without that high price tag. It runs Windows 11, and comes with enough performance that you can run your favorite CAD applications, though there's no dedicated graphics card, so more complex designs may put a bit too much stress on this laptop.
Battery life isn't great, either, so you'll probably want to make sure you carry its charger with you. Honor is a Chinese company, and that means that its products can sometimes be difficult to buy in the US, so if you're based there you may need to shop around.
Read our Honor Magicbook 16 review for more information.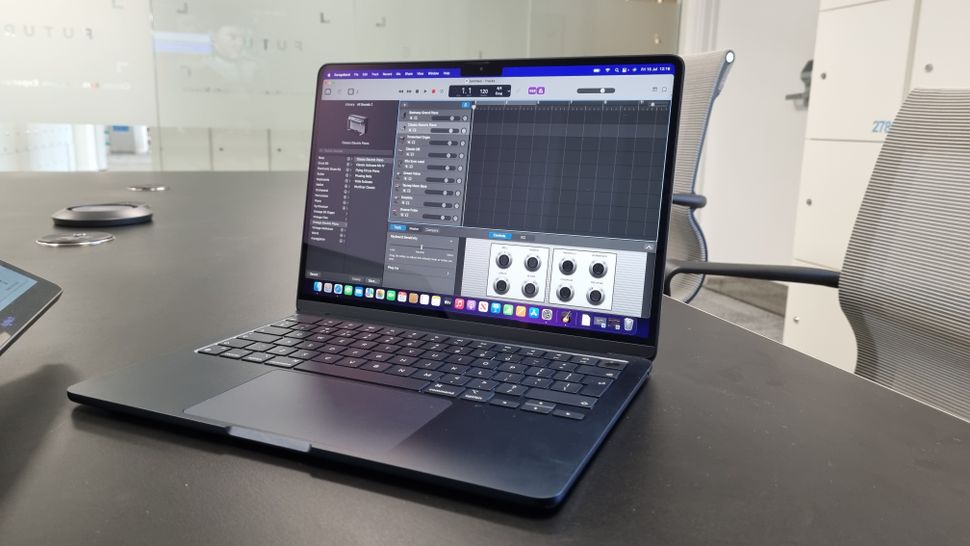 The new Apple MacBook Air (M2, 2022) is a brilliant alternative to the more expensive MacBook Pro models, and despite its cheaper price, it still offers excellent performance when running CAD software.
The latest model has a brand new design that's thinner and lighter than ever, and it also packs a larger, brighter screen, which is ideal for CAD projects.
Performance ticks along nicely thanks to the new M2 chip from Apple, which is a powerful bit of silicon, with the integrated graphics and unified memory (which can now be configured up to 24GB), so event the most complex CAD projects can be loaded up and worked on easily.
Best of all, the MacBook Air (M2, 2022)'s battery life is amazing, lasting over 16 hours in our tests. So, you can work on this throughout the day without worrying about being plugged into a power source.
It's not all good news, though, as it is quite a bit more expensive than the previous model, which means it's not quite as good value for money. Find out more in our full MacBook Air (M2, 2022) review.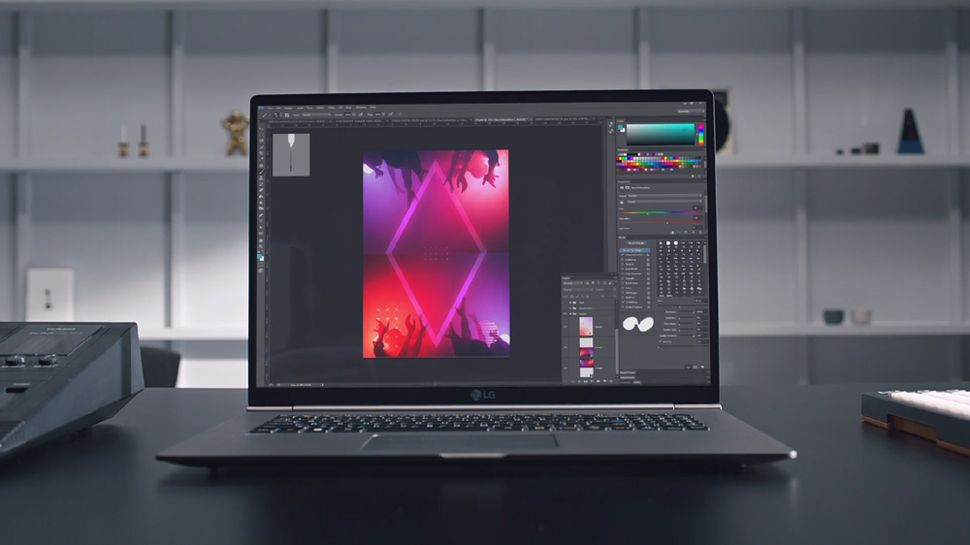 The laptops we've featured so far have all had mid-sized screens. But maybe you want to see your CAD designs on a bigger display, allowing you to focus better on all the small details? In which case, let us point you towards the LG Gram 17, with its 17-inch screen.
This WQXGA IPS display is both big and beautiful, with vivid and nuanced colours and deep, rich blacks. Plus with a resolution of 2,560 x 1600, you get the high level of detail you need when working with sophisticated 3D models.
It's a strong performer overall, too, with the 11th Generation Intel Core processor, working with well the 8-16GB RAM and Intel's integrated Iris Xe graphics. So whether you're running AutoCAD or any other 3D modelling software, you can be sure of a smooth, responsive and speedy experience. When reviewing the LG gram 17, we were particularly impressed with how light it was. This is a fantastic laptop that disproves the notion that large-screen laptops have to be big and bulky.
See our LG Gram 17 (2021) for more information.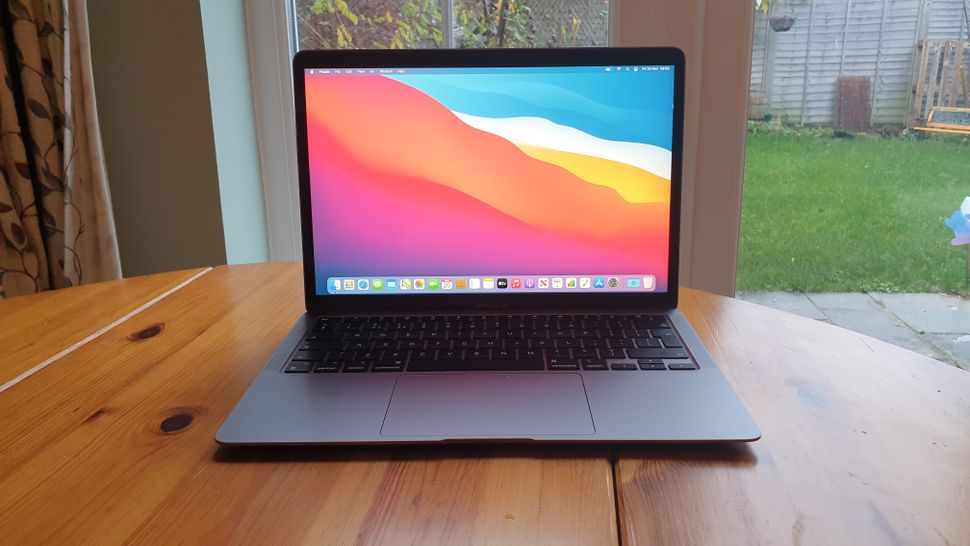 If you're running huge, complex CAD projects in a demanding managerial role, you may need the premium power of the MacBook Pro, listed above. For most CAD designers, though, the more affordable MacBook Air (M1 2020) will be more than sufficient for your needs, and Apple is still selling this model, despite the newer (and more expensive) MacBook Air with M2 now also on sale.
The older M1 MacBook Air does make some small compromises in terms of performance. For instance, the RAM of the MacBook Air can only be extended to 16GB, compared to the MacBook Pro 14-inch's 64GB, and the new MacBook Air's maximum of 24GB. Similarly, the battery life is just 15 hours rather than 20.
However, while the MacBook Pro 14-inch is a lot more powerful, during our time with the MacBook Air, we found it was still able to run any CAD or 3D modelling software on the market, so if you're on a tighter budget, the MacBook Air should probably be your default choice. For more on this, see our guide to MacBook Pro vs MacBook Air, or our full MacBook Air (2020) review.
If you're looking for something a little different, the Microsoft Surface Laptop Studio is a great choice.
Not only does it have a gorgeous versatile design, but it has an excellent PixelSense touchscreen that will make your work look its very best. The screen can
also offer a zippy refresh rate of up to 120Hz. That touch screen in particular will be of interest to many thanks to its stylus compatibility (although you have to buy the stylus separately).
There's plenty more to like too. It's also got an excellent keyboard, powerful specs (including cutting-edge integrated graphics from either Intel or NVIDIA, depending on the configuration you go for), so any CAD application runs with ease. It also boasts very impressive battery life. All in all, it's a fantastic showcase for Windows 11. See our Surface Laptop Studio review for full details.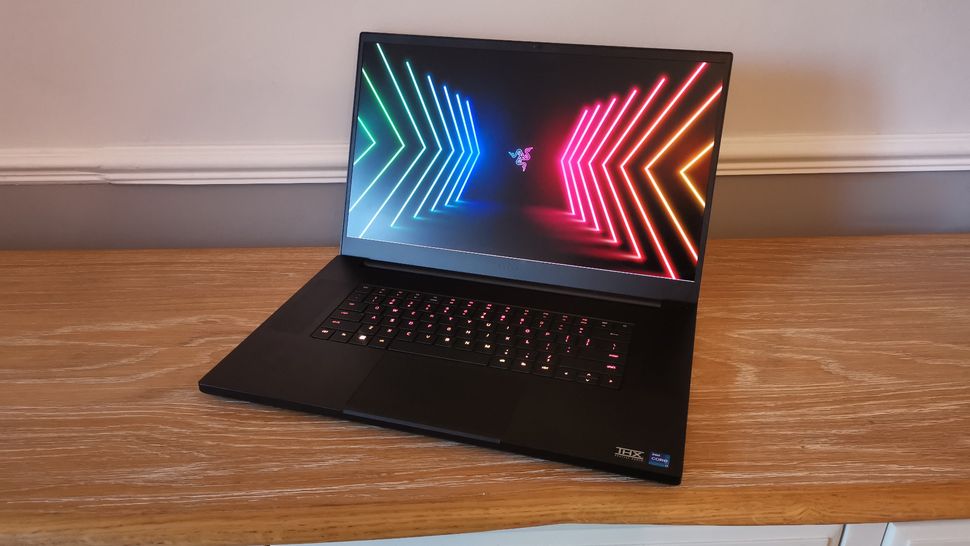 The Razer Blade 17 is a fantastic laptop for seriously heavy-duty CAD work. While Razer is best known for its gaming hardware, laptops like the Blade 17 pack some of the best - and most powerful - components you can buy right now, such as Nvidia's high-end Nvidia GeForce RTX 3080 Ti laptop GPU, which isn't just great for gaming, it also makes light work of complex 3D designs and CAD projects.
It's very expensive, but for your money you're getting some of the best mobile tech available right now. Combined with a great build quality and stunning 17-inch screen, this is a brilliant creative workstation for people who need a lot of power. Read our Razer Blade 17 review for more information.
If 3D modelling is your main interest, we recommend the Acer ConceptD 7. With a six-core Intel i7 processor capable of 4.5GHz, teamed with a hefty 32GB RAM, in our review we found it could handle even the most demanding 3D software. Graphics are smooth, fast and responsive too, thanks to the inclusion of a Nvidia GeForce RTX 2080 Max-Q graphics chip. Although this isn't the latest GPU from Nvidia, it's still a formidable graphics card.
With 4K (3,840 x 2,160) resolution, the screen is as detailed as you could every wish for. Plus the display is bright, vibrant, Pantone validated, and supports 100 per cent of the Adobe RGB colour gamut. Given these specifications, the Acer ConceptD 7 is excellent value, and a great choice for pro 3D modelers.
Read our Acer ConceptD 7 review for more information.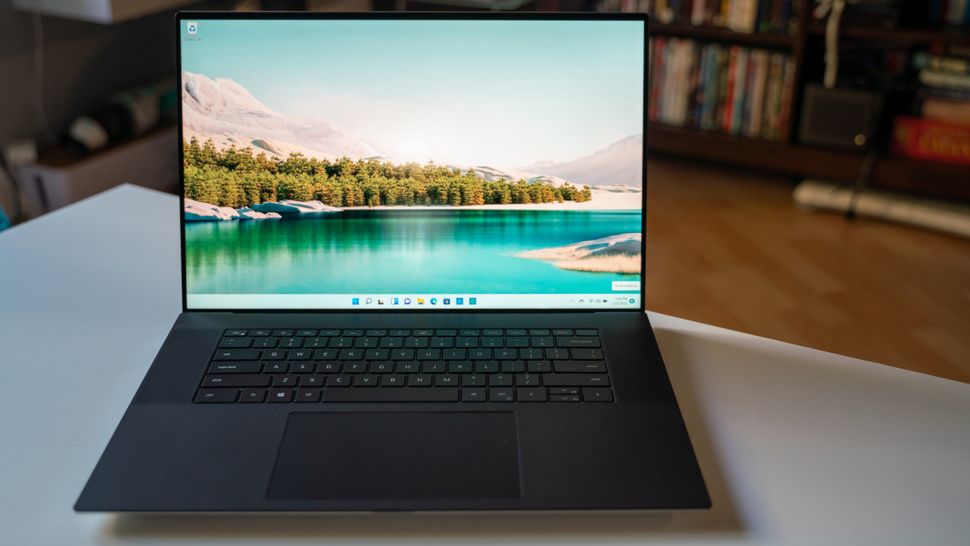 Having a gorgeous, large screen with a high resolution can be a great help for using CAD applications, giving you more room to work, and to show off your projects to co-workers and clients. The Dell XPS 17 is a laptop worth considering, then, as it packs a fantastic 17-inch UHD+ screen with HDR, which is bright, vibrant and comfortable to work on.
The Dell XPS 17 also proves a large-screen laptop doesn't have to be big and bulky. This is an impressively thin and light laptop, with the same attractive design found in the smaller Dell XPS 13 and XPS 15 laptops. It also comes with some powerful components as well, including 11th generation Intel Core processors, up to 64GB RAM and an Nvidia RTX GeForce 3060 graphics card. We found this to be more than enough power for even the most intensive CAD workloads when we tested it out – see our Dell XPS 17 9710 review for more details.
Can all laptops run AutoCAD?
Almost everyone working in CAD will need to use AutoCAD, a computer-aided design and drafting software application developed by Autodesk. Used to create both 2D and 3D designs, it's been around since 1982, and is very much the industry standard for all the professions we've mentioned. The requirements for the latest version of AutoCAD are as follows:
Processor: 2.5GHz (3+ GHz recommended)
Memory: 8GB (16GB recommended)
Disk space: 10GB
Display: 1920 x 1080 resolution
What laptop is best for CAD?
If you want to run AutoCAD, you're best off looking at a laptop with the latest Intel Core i5 or Core i7 chips, but how powerful a machine do you need in practice? That really depends on what kind of work you're doing in CAD.
If you're a student working on relatively simple projects, you'll probably be happy with meeting the minimal requirements. If you're a CAD professional, though, you may need a more powerful processor. In general, the more complex and large-scale your projects, the more you'll have to spend. Especially if you're also looking for your laptop to run other 3D modelling software besides AutoCAD. Of course, generally, the more power you need, the more it will cost.
Read more: