When it comes to the best student laptops, there's a whole range of device to suit, for every budget. To deal with the wide variety of study requirements, the best student laptops are not only very durable, but armed with plenty of power and storage. The idea is to find a device that's future-proof for at least the next three years, and low maintenance while you're using it. 
Another important consideration is good battery life. The best student laptops last all day in lessons and lectures, and should be quick to recharge. One other thing to consider another thing to consider is storage. If you're a student in a creative field, you'll want a laptop that comes with plenty of hard drive space to store your potentially massive work files. For photography, video editing and music production students, we'd recommend going for at least 1TB (also see our best laptops for video editing). If it's image editing you'll be specialising in, you might also want to consider one of these best laptops for Photoshop.
But not every student will need massive specs. Many Chromebooks make excellent student laptops, replacing massive storage with a super speed. This is because the apps they run don't take up much space, and with built-in support for Google Drive, it means your documents are all saved in the cloud as well.
So, read on for our pick of the best laptops for students available now – and let our built-in price comparison tool find the very best deals.
The best student laptops available now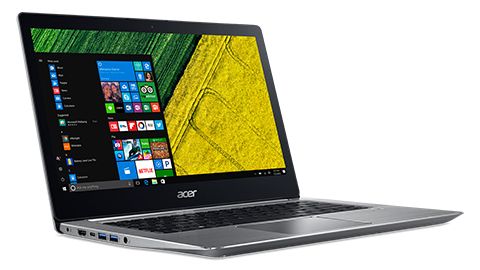 When looking for the best student laptop, you want something that offers enough power to handle most day-to-day tasks, like writing documents, browsing the web and creating presentations, while being light and small enough to carry to classes and affordable.
It's certainly a big ask, which is why the Acer Swift 3 is our pick as the best overall laptop for students. It offers plenty of power for work and studying, and despite its low price, it offers performance on par with more expensive laptops from the likes of Microsoft and Apple.
It also has a sturdy build quality which means it can be chucked into a backpack without too much worry, and it comes with a price tag that shouldn't dent any student loans. It's not the most powerful laptop in the world (see our most powerful laptops list for the frontrunners in that department), but for many students, it'll be exactly what they need.
Chromebooks make brilliant student laptops as they offer excellent value for money. They are often cheaper than Windows 10 laptops, while offering equal, or better, performance.
This is thanks to the Chrome OS operating system which powers the devices, as it is optimised to work on low-powered components. This also allows for fantastic battery lives as well, which means you can easily go a whole school day before needing to charge.
While the Pixelbook Go (below), is our pick for the best Chromebook overall, the Acer Chromebook 314 is the best budget Chromebook for students – and that's a massive factor for students. It offers excellent features, including a bright and vibrant 14-inch display, 12 hour battery life and a comfortable keyboard, which makes it excellent for writing up homework on, as well as watching videos when you (or the student in your life) needs to unwind - and all for a very affordable price.
Just bear in mind that Chrome OS doesn't run all of the programs you usually get on Windows 10, but there are usually great alternative applications.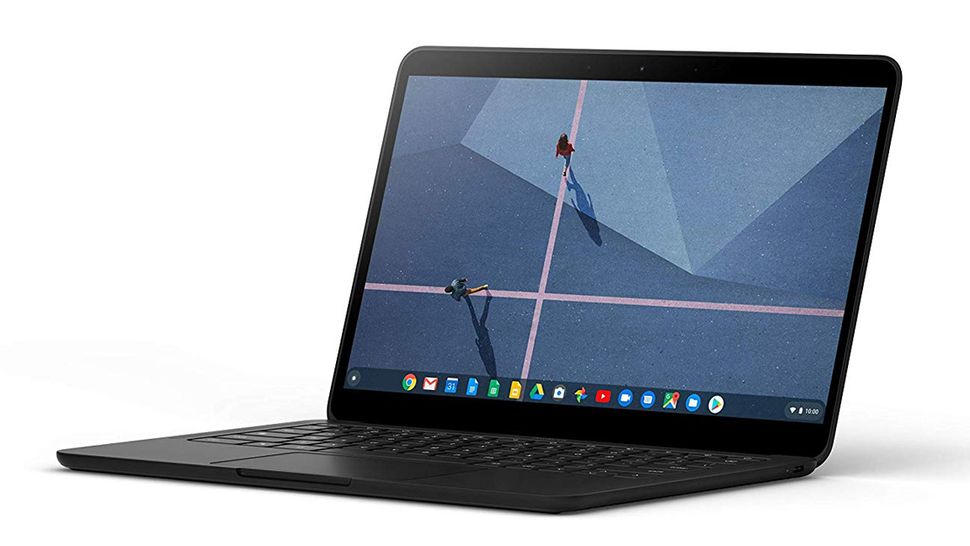 The Pixelbook Go is the best Chromebook money can buy right now – which also makes it one of the best student laptops as well. Unlike its expensive predecessor, the Pixelbook Go brings Google's premium design to a more affordable Chromebook, which makes it a great choice for students.
While it still is pricey for a Chromebook, it's cheaper than many Windows 10 PCs, and it comes with the kind of hardware that justifies the price. So, it's got a bright and vibrant screen, long battery life that will last an entire school day, and a 1080p webcam, which is great for keeping in contact with friends, family and teachers remotely.
However, what really makes it stand out as a brilliant student laptop is its excellent keyboard. This really is one of the best keyboards we've seen on a laptop, and it means you can type on it comfortably all day long.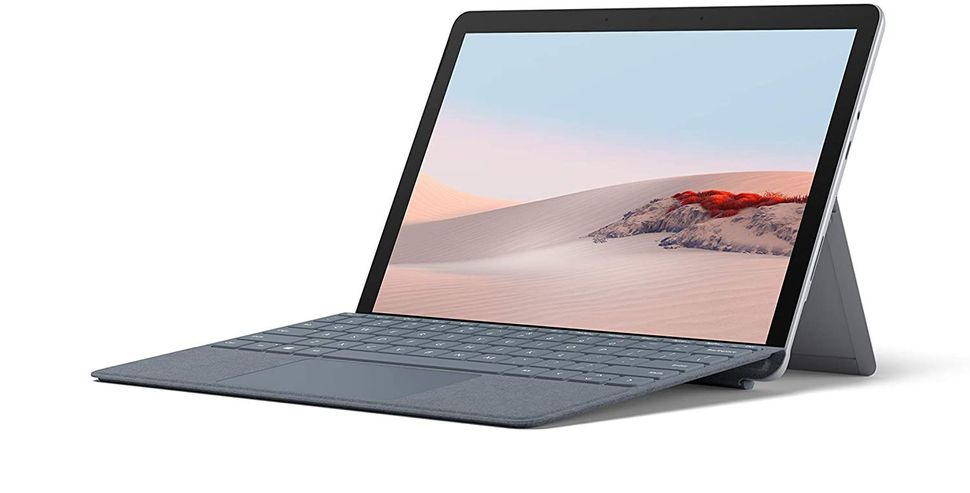 Microsoft's affordable Surface Go 2 is an excellent laptop/tablet hybrid for students that want something portable and stylish, to do general word processing on. As a Microsoft device, you can be confident that it runs Office programs, such as Word and Excel, with ease, and it's a brilliant little device for quickly jotting down notes – or if you get the keyboard attachment – writing whole essays on. The gorgeous PixelSense display is also great for watching some Netflix in your down time, too.
The second iteration of Surface Go products improves on the original thanks to a spec update which means Windows 10 and its apps run even better than before, making an already great student laptop even better.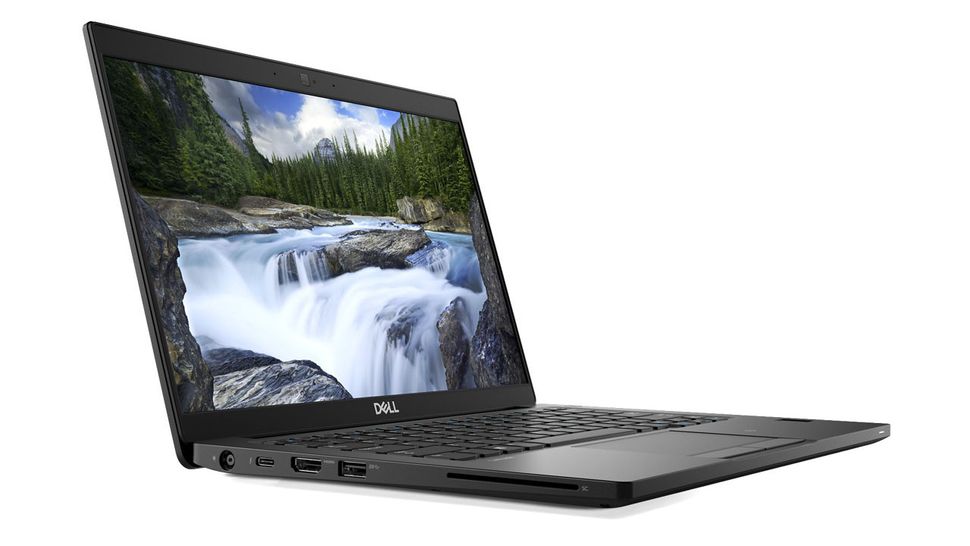 The Dell Latitude 7490 is our pick for the best laptop for students for people who have more money to spend. This is because it ticks all the right boxes for students. So, its modern components are powerful enough for day-to-day work, with a choice of SSDs that keeps the laptop feeling speedy while also offering plenty of space for your important files and coursework. 
It has excellent battery life as well, which means you can carry it around with you in school or on campus all day without worrying about it running out of juice. Best of all, it's decently priced, so you're not spending a fortune – and Dell lets you customise the Latitude 7490 so that you can build a laptop that suits your needs and budget. For more Dell options, see our best Dell laptops post.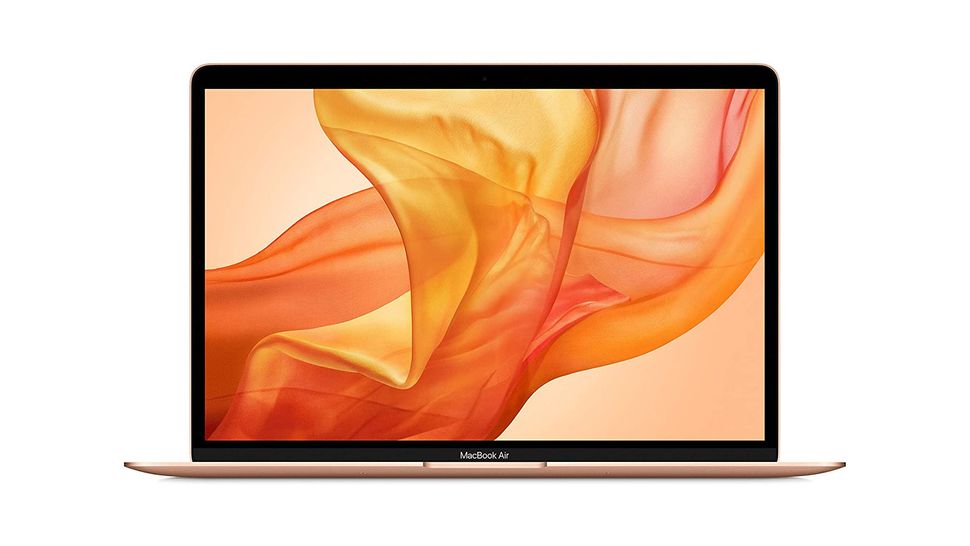 If you are an Apple-loving student with a bit of budget to spend, then the thin and light MacBook Air (2020) will be the best student laptop for you. With improved components in the 2020 model, along with a massively improved keyboard and more storage space, this is a brilliant laptop for anyone looking for an Apple laptop to do their school work on.
It's also Apple's most affordable laptop, which means if your budget can't stretch to the more expensive (and powerful) MacBook Pro, this year's MacBook Air is a great alternative. Thanks to the latest Intel processors and Apple's class-leading design and build quality, the MacBook Air (2020) is in no way a compromise.
While being a student is no doubt hard work, you do need to have some downtime, so when you're taking a break from your studies, you may want to let of steam with a bit of gaming. If that's the case, you'll want a powerful – yet affordable – gaming laptop, which is why the Dell G5 15 5590 is our pick for the best gaming laptop for students. It has decent specs that will play the latest games smoothly at 1080p, as well has featuring a stylish design and great build quality, all for an impressively low asking price. Perhaps best of all, it offers 10 hours of battery life, which is pretty much unheard of in gaming laptops, and means you can use it as a productivity laptop when you need to work.
Voted as one of the best laptops for graphic design in our round-up, if that's what you're studying, you'd be hard pushed to find better than the MacBook Pro (15-inch). This incredibly powerful laptop has had a hardware upgrade for this year, making it more powerful than ever, and its discrete AMD graphics means it's easily powerful enough to handle intensive graphic design tasks. It is very expensive, but the powerful components, as well as Apple's renowned build quality, means this is a laptop that will last you for years – both during your studies and when you get a job.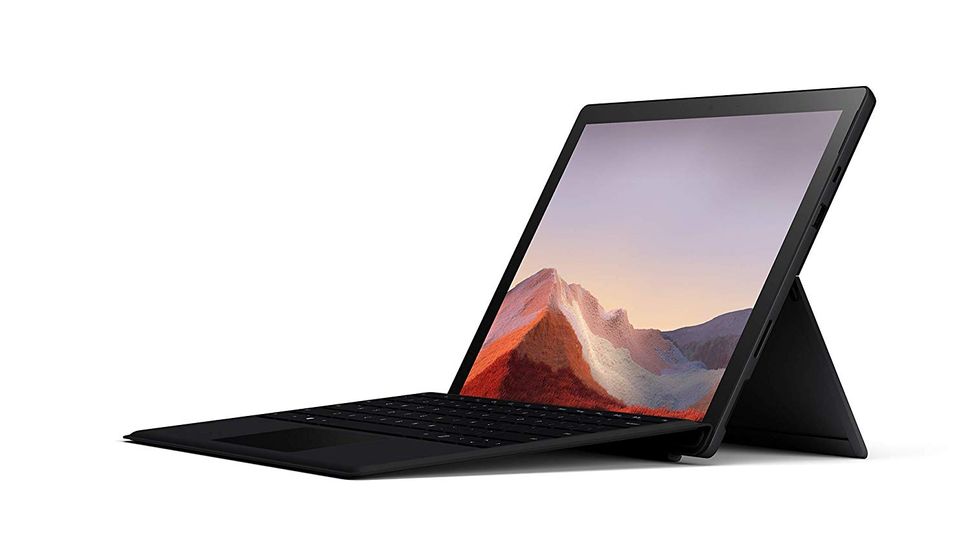 Microsoft's Surface Pro 7 is an ideal laptop for programming students, thanks to its compact design, great build quality and powerful components. Its quad-core Intel processor and decent amount of RAM (choose between 8GB and 16GB) means it can compile code quickly and easily, and as it runs Windows 10, you don't have to worry about compatibility issues. Just keep in mind that you'll have to pay extra for the Type Cover, which adds a keyboard.
It now boasts a USB-C port and Wifi 6 connectivity, and Microsoft offers plenty of configuration options to allow you to design a Surface Pro 7 that best suits your needs and budget.
Chromebooks are fantastic devices for students, thanks to their low prices, huge battery lives and – especially with laptops like the Asus Chromebook Flip - great build quality. This 2-in-1 Chromebook runs Google's ChromeOS. It's different to Windows 10, and can't run Windows apps, but it's easy to get the hang of, and ChromeOS has thousands of apps (along with Android apps, which it can now run) that means you'll likely find an alternative. 
The benefit of ChromeOS is that its lightweight, so batteries last longer, and its more secure – you don't need to worry about viruses. It also has a great selection of parental controls. The Asus Chromebook Flip comes with an Intel Core processor and a full-HD display.
Read more: