Buying the best student laptop is more important than ever these days. Many students have found their classes disrupted by the global pandemic, and that means they've come to increasingly rely on their machines.
That means the best laptops for students aren't just tools for writing up coursework and researching for essays, they are now vital devices that can help students attend classes remotely, or keep in contact with classmates, as well as family, no matter where they are.
So, we've picked laptops that can help keep students keep in touch, so the ones on this page have excellent web cams and microphones built in. And, when students are attending classes physically, these laptops are thin and light enough to be carried around. They also offer best-in-class battery lives, so you don't have to worry about finding a plug socket half way through the day.
The best student laptops will also have to offer enough power to handle essential apps and tasks like document creation, word processing and making presentations. If you're taking a creative course, then you'll need to have a laptop that can run demanding apps like Photoshop, Premiere Pro and others.
Buying a new laptop can be confusing, so in this guide we've explained what makes these devices such good purchases, so you can buy in confidence. Our built-in price comparison tool will also help you find the best price for these laptops from around the internet.
For more information, jump to the what to consider when buying a student laptop section. And if you're specifically after one of Apple's products, check out our guide on how to get an Apple student discount. If you want some ideas on the best iMac alternatives, we've got you covered.
The best student laptops available now
The Acer Swift 3 (2020) ticks pretty much every box for what makes the best student laptops. It's affordable, without making too many compromises, and yet it's powerful enough to easily handle day to day tasks, including web browsing and document creation, making it perfect for students.
It's also thin and light enough to easily carry around school or campus, but with a decent build quality which means it won't easily break. The latest model brings some choice hardware upgrades, so it's now a better performer than ever before, and battery life has been given a boost as well.
It's not the most powerful laptop in the world, and it won't handle games, but for an affordable and dependable student laptop, this one is hard to beat.
Many of the best student laptops are Chromebooks due to their fantastic value for money. They run Chrome OS, which is less resource-hungry than Windows 10, which means Chromebooks can use lower-powered hardware and still offer excellent performance.
This means Chromebooks are often a lot cheaper than Windows 10 devices, and the Acer Chromebook 314 is in our view the best budget Chromebook for students. With a low price, it means you're not blowing your student loan on a laptop, and it still offers great features including a bright and vibrant 14-inch display and 12 hour battery life. So, you can work on this thing throughout an entire school day, and you'll still have battery life left over.
The keyboard is also incredibly comfortable, which is very important in a student laptop, as you're going to be doing a lot of typing on this thing.
It's also a good media playing machine, so you can whack on Netflix when you (or the student in your life) needs to unwind - and all for a very affordable price.
Just bear in mind that Chrome OS doesn't run all of the programs you usually get on Windows 10, but there are usually great alternative applications.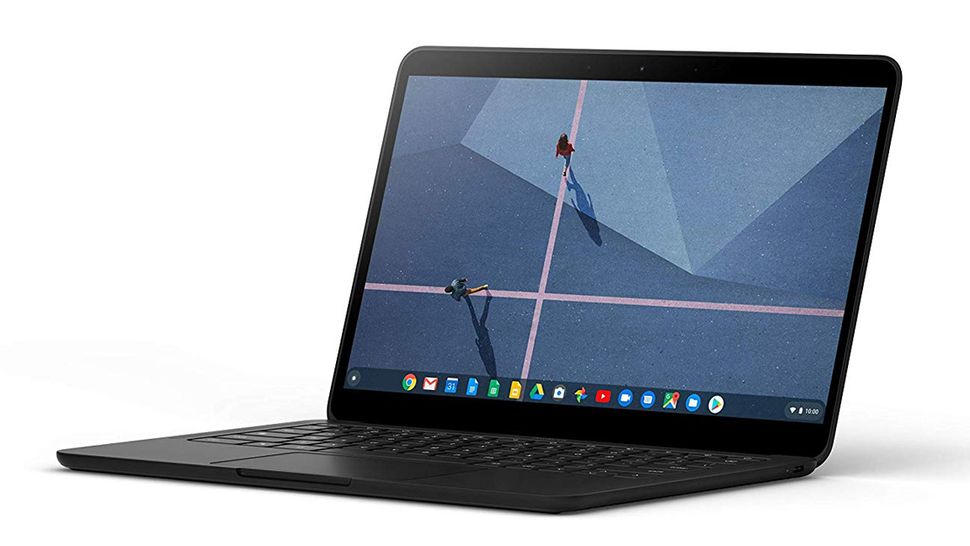 The Pixelbook Go is the best Chromebook money can buy right now – which also makes it one of the best student laptops as well. While the Acer Chromebook 314 is higher up on this list because of its ultra-low price, the Pixelbook Go is the better all-round Chromebook, packing a premium design and powerful components that would shame many Windows 10 laptops.
Even with its more premium bells and whistles. the Pixelbook Go is still a lot more affordable than many other laptops, and it's got a fantastic battery life as well. It's slightly more expensive than many other Chromebooks, but you really are getting some brilliant extras with this thing, including a fantastic screen, excellent webcam (essential these days with lots of remote learning) and top-notch performance.
However, what really makes it stand out as a brilliant student laptop is its excellent keyboard. This really is one of the best keyboards we've seen on a laptop, and it means you can type on it comfortably all day long.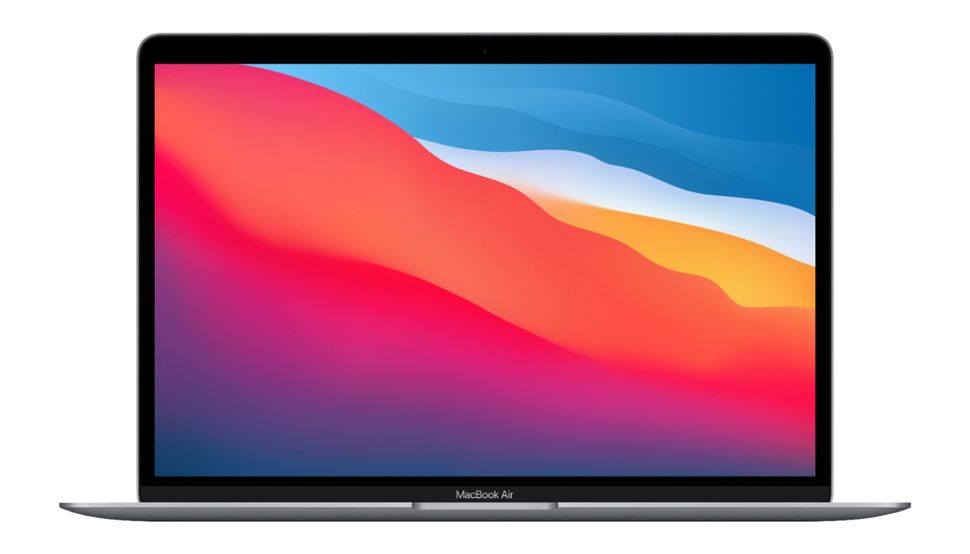 At the end of 2020, Apple produced what many people (including us) think is the best laptop it ever made - the M1-powered MacBook Air. Rather than using hardware made by Intel, Apple has created its own chip to power the new MacBook Air, and it's a gamble that has paid off massively.
Performance is excellent, easily beating older MacBook Airs, and it has a hugely improved battery life as well. It can now also run iOS apps, giving you a larger library of apps than ever before. Its screen also supports the P3 colour gamut, making this an excellent laptop for photography or video editing students. It's also the most affordable MacBook, and while it's more expensive than other laptops, it offers you the cheapest way to get a MacBook, making it a great choice for students with a slightly larger budget. See our MacBook Air (M1, 2020) review for more details.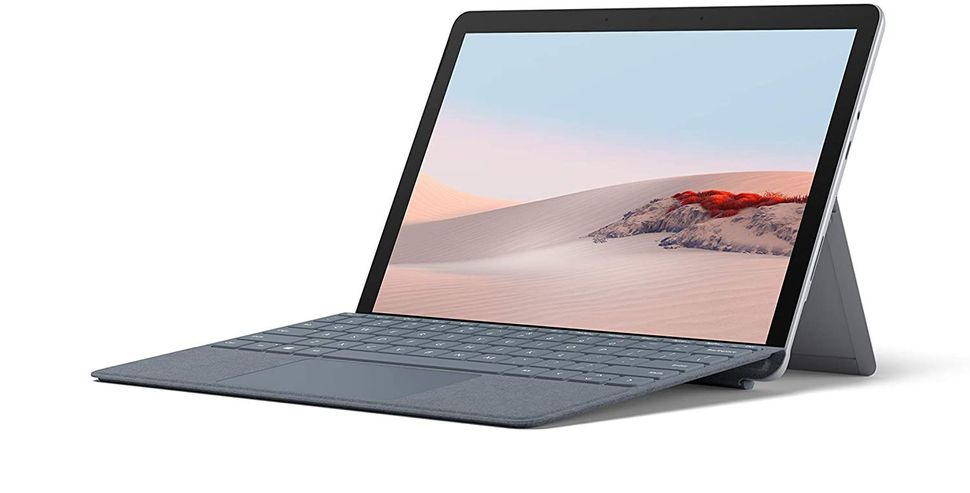 If you're looking for a student laptop that can also be used as a tablet, then the Microsoft Surface Go 2 is an excellent choice. Offering the premium and stylish build quality of Microsoft's other Surface products, the Go 2 is a lot more affordable.
While it's not as powerful as the Surface Pro 7, for example, it's more than capable of helping students with their studies. From researching on the web, to writing up documents or creating presentations in Microsoft Office, the Surface Go 2 is a great choice, and it runs Windows 10, so you have access to a wide variety of applications as well.
Not only is it a tablet that's great for scribbling down notes using a stylus (or watching Netflix on when you have some down time), if you get the keyboard attachment (which we strongly recommend), you can comfortably type up whole essays on this thing as well.
The Lenovo IdeaPad Duet Chromebook is another fine example of why Chromebooks make some of the best student laptops, as it combines a low price with some genuinely great performance.
Unlike some super-cheap laptops, the Lenovo IdeaPad Duet Chromebook can be used as both a traditional laptop, or as a tablet. With Chrome OS, the operating system that powers Chromebooks, now able to run Android apps, it means when in tablet mode, you have access to loads of great apps that have been specifically designed for tablets.
Meanwhile, when the keyboard is connected, you're able to use the Lenovo IdeaPad Duet Chromebook as a laptop, which is perfect for typing out long essays on, though we did find the keyboard a little cramped.
Still, this is a laptop that students can buy that will double up as two devices, and that can save you money in the long run, especially at this low price.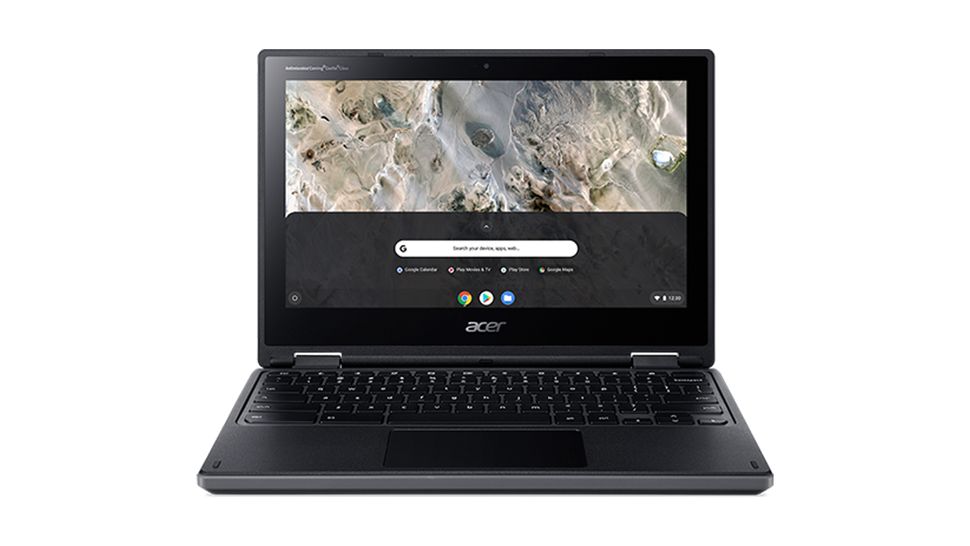 Having a convertible device like the Acer Chromebook Spin 311 is perfect for students. It means you can work on it like a traditional laptop, then turn it into a tablet-like device for certain tasks. Thanks to its hinge, which allows you to flip the screen backwards, you can also use it in 'tent' mode, allowing you to turn it into an ideal screen for unwinding in front of Netflix on after a hard day's studying.
It's impressively compact, making it easy and comfortable to carry around with you throughout the day, while still being comfortable to use for long periods of time. Best of all, it offers fantastic value for money due to its relatively low price, easily making it one of the best laptops for students in 2021.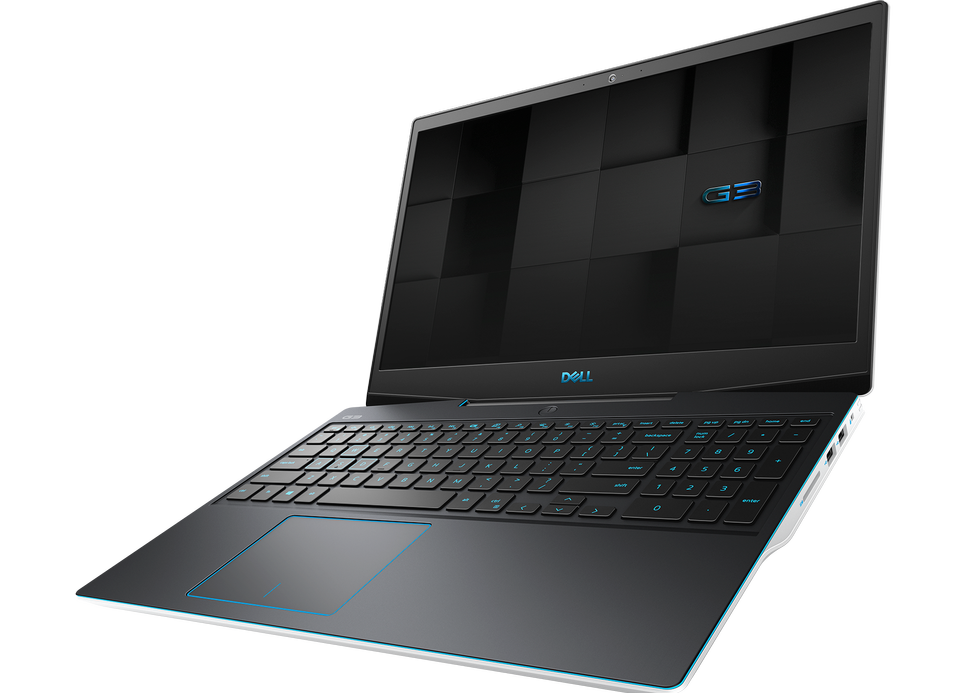 Being a student involves a lot of hard work, but you still need to unwind and blow off steam. If you like doing that by playing games, then getting a gaming laptop like the Dell G3 15 is ideal. It also means you don't have to lug around a big gaming desktop if you're moving to Uni.
The Dell G3 15 also proves you don't have to spend a fortune if you want a great gaming laptop. This is an affordable gaming laptop that offers excellent performance with modern games without leaving you with no money for rent or study essentials.
While the spec isn't going to let you play intensive games like Cyberpunk 2077 with ray tracing and other visual effects all whacked to max, you'll still be able to play almost any modern game with a few tweaks.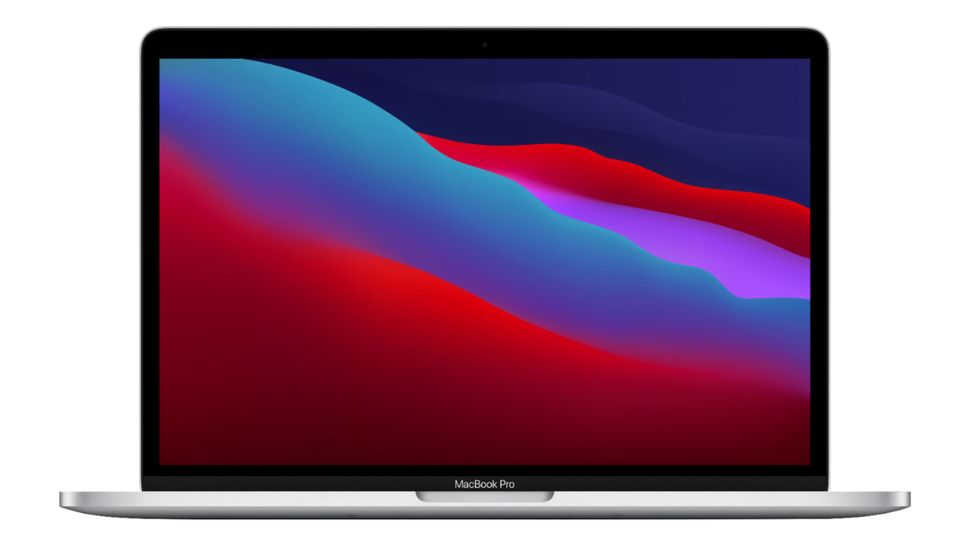 If you're a student looking for a powerful laptop, and you want an Apple device, then the new MacBook Pro 13-inch (M1, 2020) is for you. Like the new MacBook Air, this new MacBook Pro also comes with the M1 chip, but with a few tweaks to make it even more powerful. This means this is an absolute beast when it comes to video editing or 3D rendering.
It's also got the best battery life ever in a MacBook, while keeping that gorgeous thin and light design that MacBooks are renowned for.
Without doubt, this is one of the best, and most powerful, student laptops money can buy right now. It's expensive, but definitely worth the investment if you need something with a bit more oomph. See our MacBook Pro 13-inch (M1, 2020) review for more details.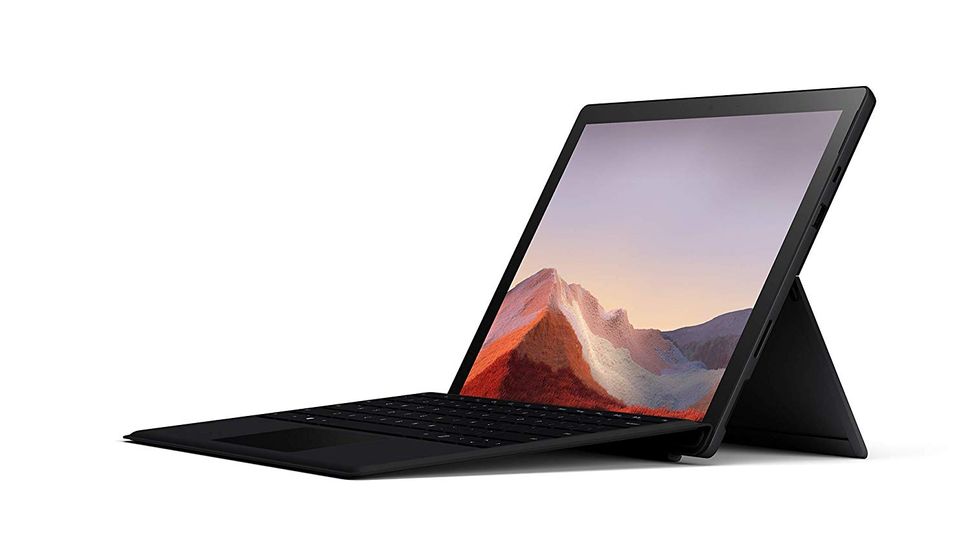 While not strictly a laptop, the Microsoft Surface Pro 7 more than earns its place on this list of the best laptops for students. It's actually a Windows 10-powered tablet, but by attaching the Type Cover, which is an optional extra, you can turn it into a laptop-like device that's perfect for writing up essays on.
As a tablet, it's also compact and easy to carry around, and it's powerful as well. It comes with a quad-core Intel processor, and up to 16GB of RAM, which means it can handle pretty much any app you need for your studies. And, as we mentioned earlier, it runs on a full version of Windows 10, so you have a huge library of compatible software.
It also features a USB-C port and Wi-Fi 6 connectivity, and you can configure it before you buy to ensure you're getting a device that's ideal for your needs - and your budget. Our Microsoft Surface Pro 7 review has more details.
Best student laptops: What to consider
If the laptop is going to be used by students studying specialised subjects, then you may need something that's a bit more powerful – for example, graphic design students may benefit from a laptop with a modern graphics card. You'll certainly want something that will last at least three years, if not longer. What you don't want to end up with is a laptop that halfway through a course gives up the ghost.
But not every student will need massive specs. Many Chromebooks make excellent student laptops, replacing massive storage with a super speed. This is because the apps they run don't take up much space, and with built-in support for Google Drive, it means your documents are all saved in the cloud as well.
The best student laptops also offer excellent battery life. You'll want something that lasts all day in lessons and lectures (either when studying at home, or if you're on campus), and when the battery does run out, it needs to be able to be recharged quickly.
Read more: