If you're in education, utilising the Apple Student Discount is a great way to save some pennies on the most popular products and programmes from the tech giant. Discounts and deals on Apple products can be hard to find, but luckily the Apple Student Discount seems to be a year-round staple.
The amount saved with the Apple student discount varies dependant on products and deals. As a rough guide, you can usually expect to save about 10% off the listing price. Now, 10% may not sound like a lot but considering how expensive Apple products usually are it's nothing to sniff at: especially if you're a new student who has a tighter budget! We've put together this below guide to help you find the best Apple student discounts on the market today, as well as teach you how to use them if you're eligible. We've included discounts for students in both the US and UK, so you can jump straight to the relevant section depending on where you live.
Even better, it's not just students that can take advantage of this scheme. If you're a parent of a student or teaching staff, you're also eligible to grab some savings. We have a detailed section below listing exactly who qualifies, so make sure to keep reading to find out who the Apple student discount applies to. If you're wanting more guidance on the top Apple products, we have a couple of features including the definitive guide to the various iPad generations as well as a comparison of the MacBook Pro vs MacBook Air. And if you want to find some other great discounts, make sure to check out our guide to the best Apple deals to find the best prices on a large range of products. For now, let's get some sweet student savings!
Apple Student Discount: where to find the best deals.
Apple student discount deals: US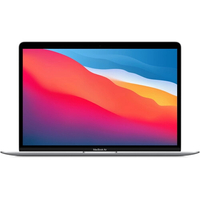 Save up to $100 on MacBooks
Being a student means you can take advantage of all sorts of Macbook deals, including on the latest models like the M1-equipped MacBook Pro. One deal with particularly like is on the MacBook Air, which could be yours for as little as $899.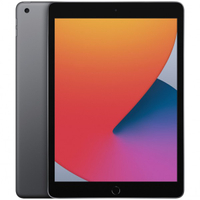 Save up to $100 on iPads
There are some great savings to be had across the range of iPads, making them the ideal solution for taking notes in lectures. You can pick up a basic iPad from $309, while the iPad Pro is available from $749, and expect discounts on the iPad Air, too, starting at $549.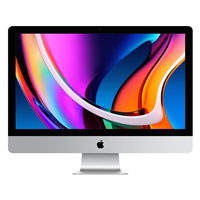 Save on an iMac, iMac Pro, Mac Pro or Mac mini
Prefer a full-size computer to a MacBook? That's cool; there are Apple student discounts available across the Mac range, from the dinky little Mac Mini (from $649) through to the iMac (from $1,249) up to the mighty Mac Pro (from $5,599). There's even a discount available on the new Mac Studio starting at $1799.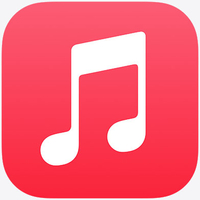 Get half-price Apple Music and free Apple TV+
As a student you can get Apple Music for half-price, paying just $4.99 a month rather than the usual $9.99 for up to 48 months. Not only will you have access to over 75 million songs, you'll also get Apple TV + for free for a limited time, where you can binge award-winning shows like Ted Lasso and The Morning Show.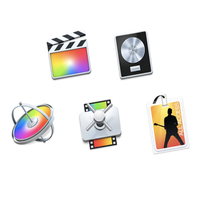 Apple student discount: Get Pro Apps Bundle for $199.99
Need to get to grips with industry-standard creative apps? With your Apple student discount, you can get five of Apple's top apps for $199.99. The Pro Apps Bundle includes Final Cut Pro, Logic Pro, Motion, Compressor and MainStage - perfect for any creative.
Apple student discount deals: UK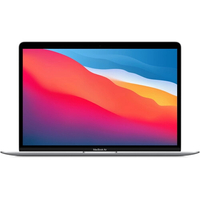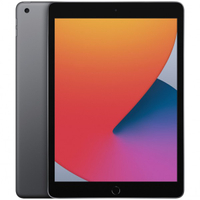 Save up to £110 on a range of iPads
UK student discounts currently offer some impressive savings on the top-end iPads. You can get an iPad Air from £526, or an iPad Pro for as little as £711. There's also money off AppleCare+ for some extra peace of mind.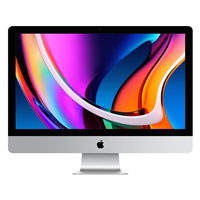 Save up to £260 on an iMac
If you're looking for a high-end iMac to do some serious creative grafting, students can snag some savings on an iMac. With UK discounts, one can be yours for as little as £1,124, which is an impressive price for one of these!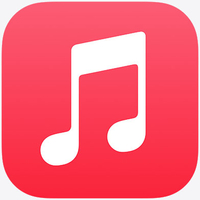 Get 50% off a subscription to Apple Music
Students in the UK, can get Apple Music and Apple TV free for three months, then after that half-price subscription to Apple Music. This means it'll cost you £4.99 a month instead of the usual £9.99, for up to 48 months.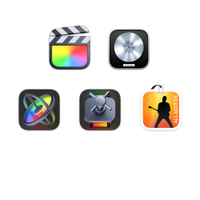 Apple student discount: Get Pro Apps Bundle for £215.98
Need to get to grips with industry-standard creative apps? With your Apple student discount, you can get five of Apple's top apps for £215.98. The Pro Apps Bundle includes Final Cut Pro, Logic Pro, Motion, Compressor and MainStage - perfect for any creative.
How to get an Apple student discount
We know it's hard to believe, but you don't have to be a student to get a discount. The Apple student discounts are available for pretty much anyone in the education industry, like teachers, education workers, parents, school board members and PTA members. All you have to do is visit the Apple Store for Education and then verify your credentials – how easy is that?
However, how you actually get your discount varies depending on where you are located. In the USA, just head over to the US Apple Store for Education (ideally use your university network for this part), and follow the steps to choose your items. It might also be helpful to have your proof of eligibility to hand when signing up. You might not need your proof, but it's good to have it just in case.
Over in the UK, it's (unfortunately) not as simple. To get your student discount, head over to the UK Apple Store for Education where you can sign up online via the student discount website Unidays. Unidays is free, but you will need to provide some details about your course and university, to make sure your account gets verified.
Sounding like it's all a bit too much? Don't worry, if you call Apple, chat online or in-store with a member of the Apple staff, then they might be able to help you out.
Who is eligible for an Apple student discount?
01. Further or higher education students
If you're 16 or older and are enrolled in further or higher education (like college or university) and you have a valid student ID, then you're eligible for the Apple student discount – yep, it's seriously that simple. As soon as you enrol at your sixth form, college or university, you can sign up to get the discount.
02. Parents of students
Apple was even kind enough to extend the Apple student discount to the parents of those students who are eligible for the deal. That means you can save money when buying an Apple product for your child. Remember though, you can't also get the deal if you're purchasing a device for yourself.
03. People working in education
If you've got this far and you're not a student or a parent, but you work in education then you're in luck. Any member of staff that work at colleges, sixth forms or universities (public or private) is also able to sign up for the discount. To claim your Apple student discount, you'll have to provide some documents that prove where you work. Even those of you working for the PTA or PTO can get on board.
What products does the discount apply to?
If you're on the hunt for a Mac, then the Apple Student discount applied to the MacBook Air (with the M1 or M2 chip), the MacBook Pro (13,14 or 16 inch), the iMac, Mac mini, Studio Display, Pro Display XDR, the Mac Pro and even the Mac Studio. But if you're looking for something a little more portable like the iPad, then right now you can save on the iPad, iPad mini, iPad Air and the iPad Pro.
You can also equip your brand new device with some of the the best Apple apps going, with the Pro Apps bundle. The bundle includes Logic Pro X, Final Cut Pro, Motion, Compressor and MainStage – it's the perfect app bundle for any young creative.
The other big Apple student discount at the moment is on Apple Music. This one's a bit simpler: a straightforward 50 per cent off, which means you pay $4.99 / £4.99 per month rather than the normal $9.99 / £9.99 per month for up to 48 months. Then on top of that, Apple are throwing in two month of Apple TV completely free – how ideal is that?
Related articles: