Top 5 most powerful laptops
There are plenty of reasons why you'd want the most powerful laptops to do your creative work on, and on this page we've rounded up what we think are the pinnacle of powerful, yet lightweight, laptops that you can buy in 2021.
These mobile workstations offer you the kind of power and performance that you might have once thought was only possible with a desktop PC.
However, thanks to modern advancements in mobile hardware, the powerful laptops of today will really blow you away, with bags of RAM, multi-core processors and cutting-edge mobile graphics cards that make them excellent content creation devices, and can even handle gaming when you just want to kick back and relax.
The best graphics cards you can get in laptops are now more impressive than ever, and some laptops will now offer full-fat desktop cards, not the weaker mobile versions that were once the only option. If you want to compare, take a look at our guide to the best computers for graphic design. And if you're a student, look at our best student laptops.
Of course, the most powerful laptops on the market today are also some of the most expensive. They are, after all, using premium components to offer you unrivalled performance, and that means you should only think of investing in one of these laptops if you really need that kind of power. If you don't, you may be much better off buying a less powerful, but more affordable, laptop instead.
However, if you often work with big files, like to multitask, and require a laptop that can do things like render high resolution videos and 3D graphics, then the most powerful laptops on this page are for you.
The most powerful laptops on sale today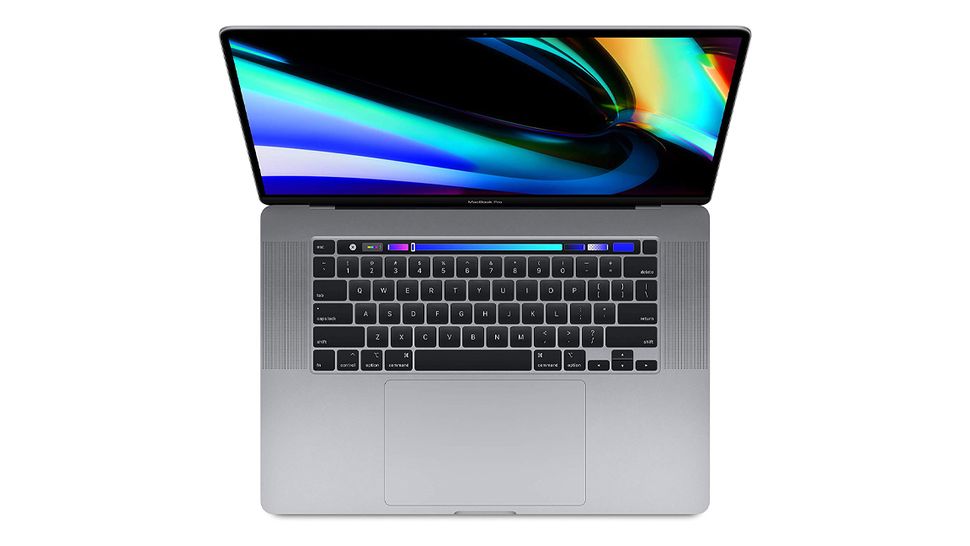 Apple knocked it out the park with the 16-inch MacBook Pro, which is one of the fastest laptops out there. It's one of the most powerful laptops money can buy right now, and keeps the thin, light and stylish design that made the MacBook Pro range so iconic. The fact that Apple also included a larger 16-inch screen, while keeping the overall size and weight of the new MacBook Pro similar to the 15-inch version is truly impressive.
When it comes to performance, not much can beat the MacBook Pro 16-inch, even despite Apple's latest machines with their M1 chips (see below). With the 16-inch model, you get some of the best mobile hardware ever made, including a 9th-generation Intel Core processor and an AMD Radeon Pro 5300M or 5500M graphics card, as well as up to 64GB of memory. This is the ultimate laptop for media editing and creation, and one of the best laptops ever made – by Apple or anyone.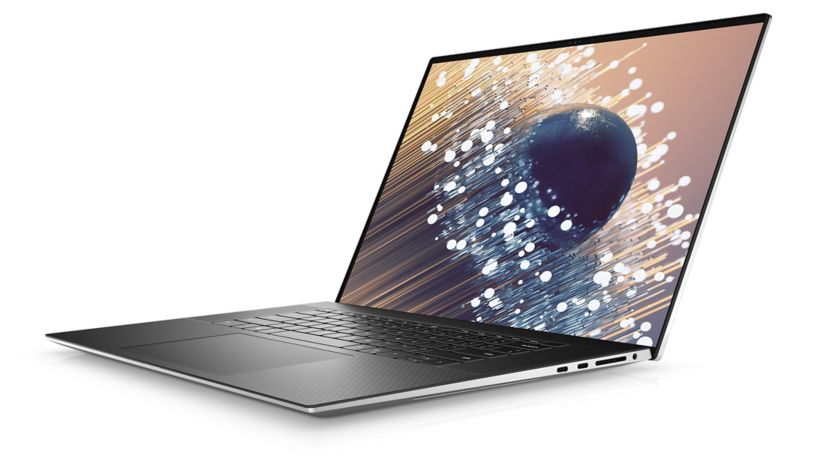 The Dell XPS 17 (2020) proves that the most powerful laptops in the world don't have to be big and bulky affairs. Despite boasting some very impressive specs, and coming with a 17-inch display, the XPS 17 remains an impressively thin and light device, which means you can comfortably carry it around with you. This makes it an ideal powerful laptop for people who want to work out and about.
The battery life is also excellent, so you don't have to worry about finding a plug socket too often, and it's price isn't too bad either. You can configure it with a powerful Intel Core i9 processor, and even add an RTX 2060 graphics card to give it some serious power.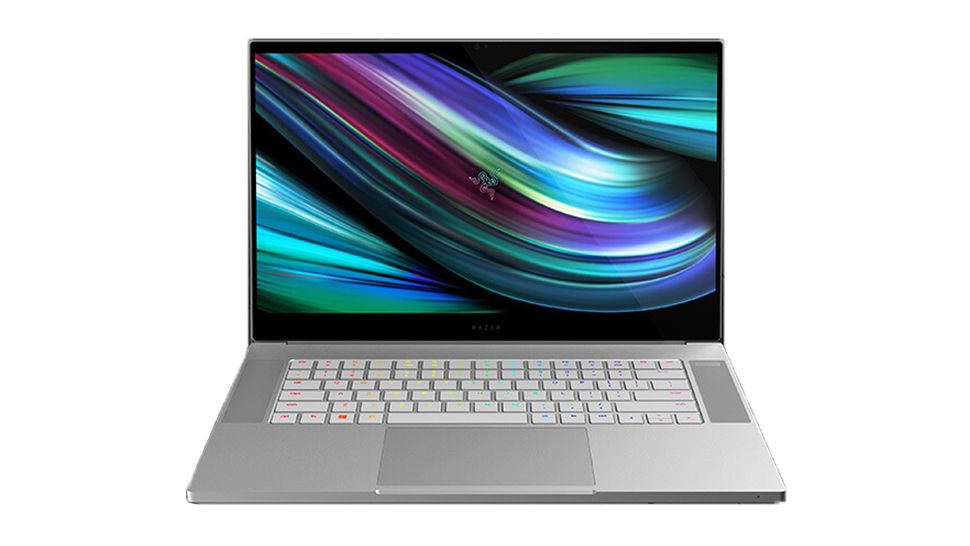 While the regular Razer Blade laptop is a gaming laptop, Razer has taken its sheer power and turned the whole thing into one of the best (and most powerful) mobile workstations for creatives.
The Razer Blade 15 Studio Edition is a brilliant laptop aimed at photographers, graphic designers and video editors in particular, with a choice of powerful graphics cards, along with a stunning, factory-calibrated 4K display. Combined with the sleek design and excellent build quality, the Razer Blade 15 Studio Edition proves that the most powerful laptops in the world can also be some of the most stylish as well.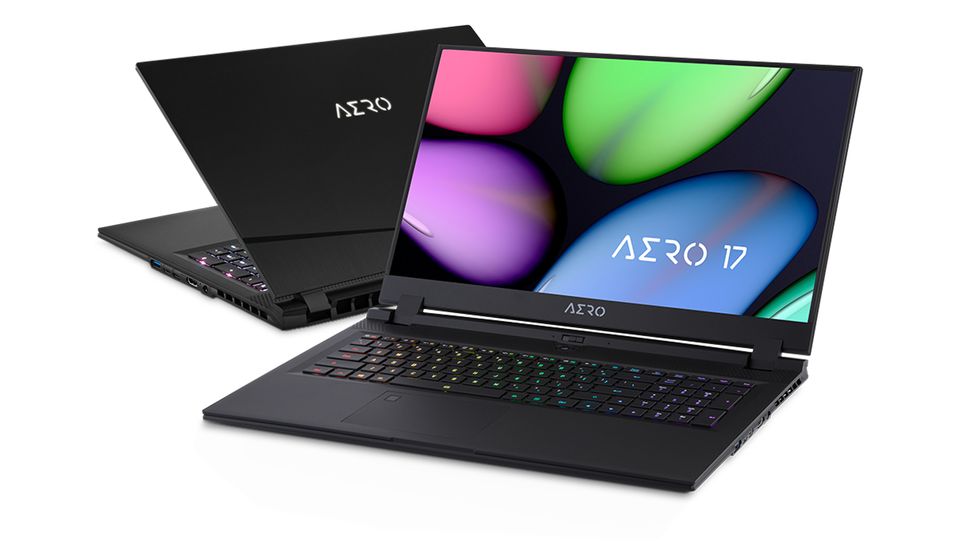 Gigabyte is a Taiwanese company that makes some amazingly powerful laptops, and the Gigabyte Aero 17 is one of its very best. New of 2021, it packs some of the latest mobile technology money can buy, making it a brilliant mobile workstation of digital creatives.
It comes with plenty of ports, which means you can easily plug in your trusted peripherals without having to use a dongle, and its screen is one of the best we've seen in a laptop. It's also priced very competitively. None of the laptops on our most powerful laptops list are budget devices, but the Gigabyte Aero 17 offers much better value than many of the other devices here, considering the raw performance it offers. The only complaint we have is that its battery life isn't the best.
The Apple MacBook Pro 13-inch (2020) is the first Apple Silicon of its class, sporting a M1 chip with a whopping 8-core CPU and an 8-Core GPU, making it more than twice as fast as the previous generation.
It was released in November 2020, along with the MacBook Air (M1), and the Mac mini (M1) – all of them no longer using Intel processors, and instead going for Apple's own 5nm M1 chip.
As you'd expect, the chip works perfectly with this Apple MacBook Pro, extending battery life by some way, as well as optimising speed and power. And it doesn't cost the earth! All things considered, this new, spangly MacBook Pro actually undercuts the competing Dell XPS 13 (2020) by around $100/£100. And since Apple is boasting that it's three times quicker than its Windows rivals, this new 13-incher becomes a really fantastic option for creatives looking for a compact laptop that can handle huge workloads.
As a digital creative, you're not just looking for a powerful laptop that can chew through tasks with ease - you also want something with a brilliant display that can show off your work in style. That's why the MSI Creator 17 is a brilliant choice - it comes with a mini LED display, offering vibrant and accurate colours and 1000 nits of brightness.
It's also supremely powerful, with 10th-generation Intel Core processors and Nvidia RTX graphics cards. This makes it an incredibly powerful laptop for video editing and 3D modelling.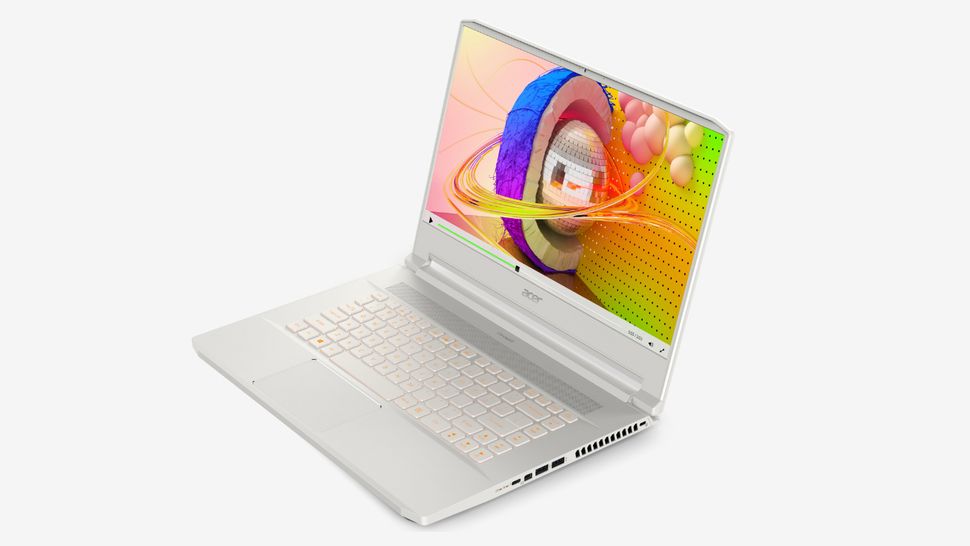 Creatives looking for a powerful laptop shouldn't just buy a MacBook and be done with it. Sure, Apple's laptops are excellent devices for people in the creative industry, but Windows 10 laptops have come a long way, as the Acer ConceptD 7 shows. It's got some seriously powerful hardware packaged up in a stylish design.
So, it comes with the choice of powerful Intel processors, Nvidia graphics cards and bags of RAM, which means it's great for 3D animation and video editing. Perhaps it's biggest selling point, however, is its stunning Pantone-validated 4K IPS display. It's one of the nicest screens we've seen on a laptop, and it makes it a brilliant choice for people who want accurate colours and top-notch image quality alongside powerful components.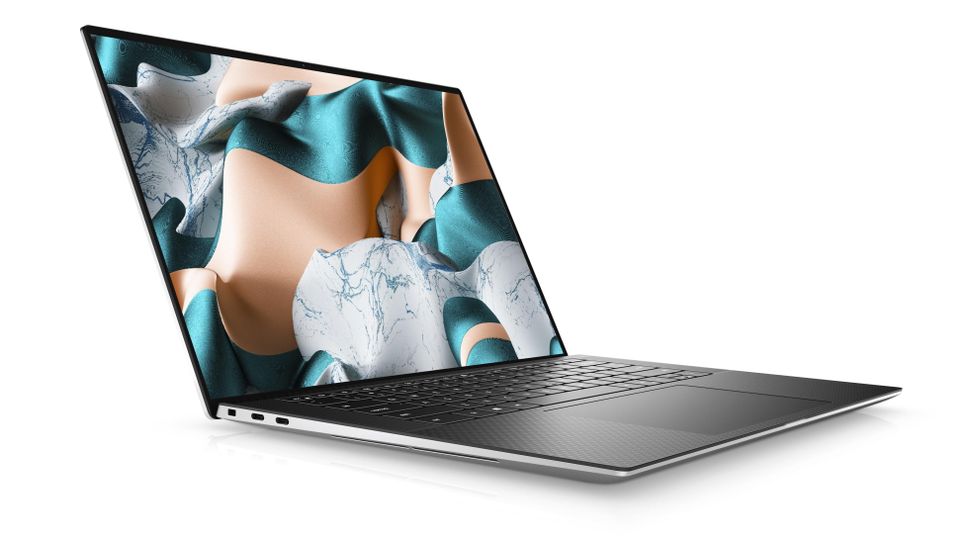 The Dell XPS range of laptops are some of the finest notebooks ever made, and the new Dell XPS 15 continues that fine tradition with an impeccable thin and light design, solid build quality and some of the latest mobile components around.
Unlike many other thin and light laptops, the Dell XPS 15 comes with a dedicated graphics card. Although the Nvidia GeForce GTX 1650 Ti isn't the most powerful GPU out there, it still offers plenty of performance for digital creatives, without increasing the overall price of the Dell XPS 15 too high. Pair it with a 10th generation Intel Core i processor, and you've got a seriously powerful laptop that can be easily carried around with you.
Another highlight is the gorgeous 15-inch screen that offers bright and vibrant images, making it a joy to work on. If you want something larger, the Dell XPS 17 higher up this page is a great alternative.