The best laptops for architects need to be more than just your normal office machine. Architects need to use a range of resource-intensive design software in their work. That includes AutoCAD, 3DS Max and SketchUp, and they often have to run more than one of those at the same time, and on top of that they have to have enough storage to back up work. These laptop powerhouses also need excellent battery life as much of an architect's work is done on the go.
We've used our expert reviews and testing experience to compile a list of laptops that will meet an architect's needs. We've tested each of these machines for several days or weeks, running demanding design programs to assess the performance, features, screen quality and value of each laptop. We've then listed both some of the best top-end options today, and included older models that will still do the job you need at a lower price than the newer devices. You might also find our guide to the most powerful laptops useful if you have a bigger budget.
If you're wanting to try out other transferable skills to enhance your architecture practice, you can check out our picks for the best laptop for drawing or the best laptops for animation. Our guide to the best office chairs will also be useful for architects and designers who spend long hours in front of the screen.
The best laptops for architects available now
Why you can trust Creative Bloq Our expert reviewers spend hours testing and comparing products and services so you can choose the best for you. Find out more about how we test.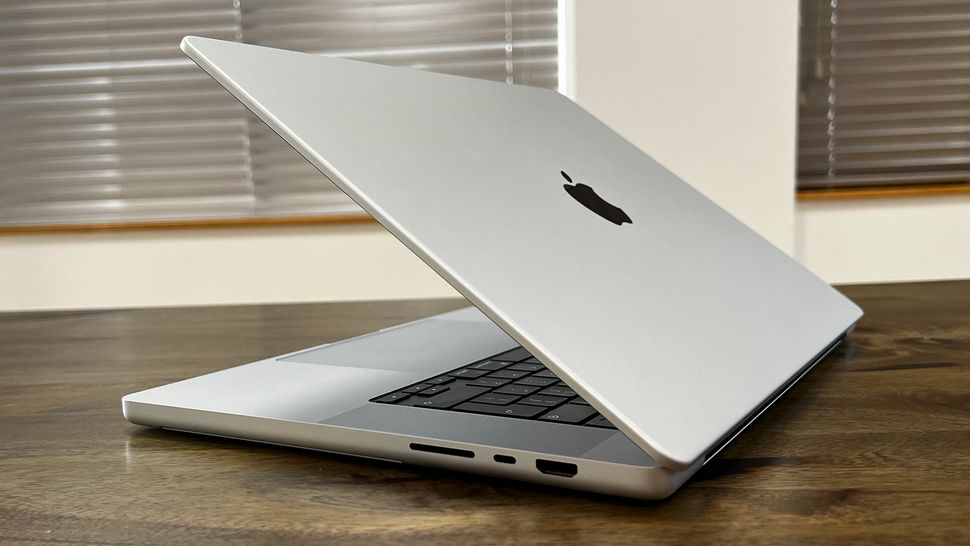 The MacBook Pro 16-inch (2023) is the best laptop for architects overall, and a perfect heir to the older M1 model from 2021. The new M2 chip improves on the already great M1 chip, and we found it offers excellent results when it comes to working with demanding architectural software. And if you have especially high demands, you can upgrade the entry configuration as high as you could possibly need, with up to 64GB RAM and 8TB storage.
The 16-inch Liquid Retina XDR display is the best screen we've seen on a laptop, and it offers plenty of space to work with too. The latest MacBook Pro also thankfully comes with a multiple Thunderbolt 4 ports and a full-size HDMI port as well. It's expensive, but you get a stunning laptop that will last you for years. And, of course, it's Apple, so it looks impeccable for meeting clients.
See our MacBook Pro 16-inch (2023) review for more details.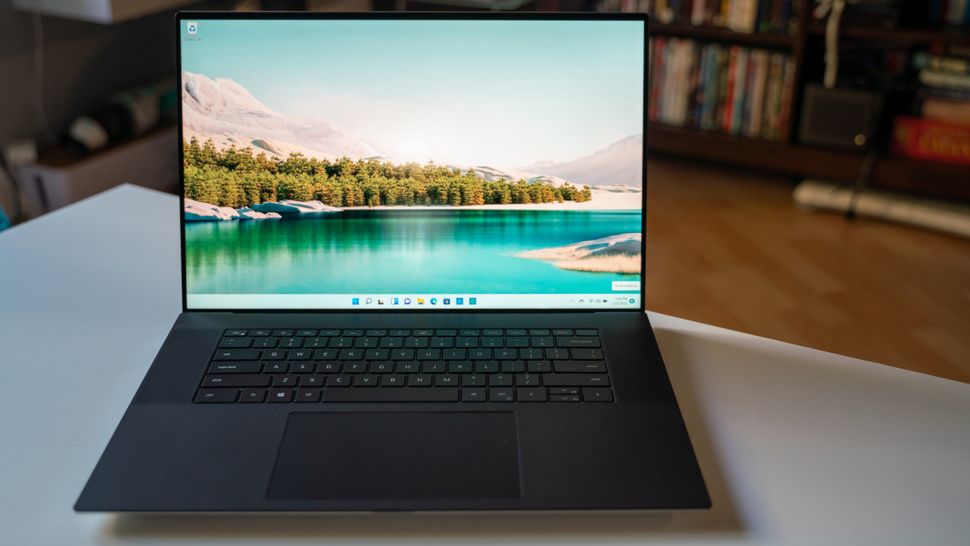 The Surface Laptop Studio is a supremely useful Windows laptop with its 2-in-1 form, but many architects will want something larger than a 14.4-inch screen to work on. In steps the Dell XPS 17 – a 17-inch laptop that's actually impressively portable. Laptops of this size tend to be large and uncomfortable to carry around, but when we reviewed the XPS 17, we were amazed at how slim it is for a 17-inch laptop. It's also not too heavy, weighing in at 2.21kg for the starting model, just a little heavier than the MacBook Pro 16.
This means you can carry it around while still benefiting from a much larger screen to comfortably work on. Power-wise, with configuration going up to an Intel Core i9 processor, 64GB of RAM and an Nvidia RTX 3060 GPU, you should have no problem with any software you might use for rendering.
See our full Dell XPS review for more details.
The ASUS ProArt Studiobook is one of the ascending brand's flagship models, and it is an absolute powerhouse for architects' high software demands. It extracts huge amounts of performance and keeps everything impressively cool at the same time, thanks to some nifty new cooling tech. And an additional boon here is the glasses-free 3D. It makes any work involving three-dimensional space, especially useful for architects, more tangible and involved than ever before. It also breezes through 4K video, plays games, flies through image processing and looks good while doing it too. Read our full review for more info.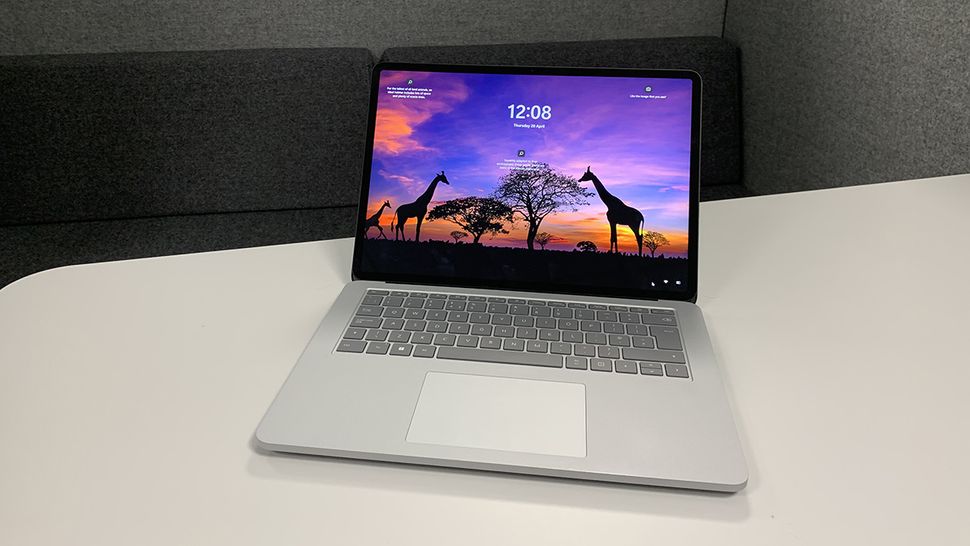 If you love the idea of a MacBook, but prefer using Windows to macOS, then the Surface Laptop Studio is an excellent choice. It boasts a gorgeous design and a premium build quality that challenges Apple's superiority. Windows 11 runs brilliantly and the PixelSense touchscreen is a pleasure to use.
Best of all, it has a useful 2-in-1 form factor that allows you to slide the screen forward into an easel-like position, or completely flat over the keyboard, effectively turning the laptop into a large tablet with a touch screen that's compatible with a stylus, which can be a real game changer for design work, sketching and note taking.
The keyboard is very comfortable to use, and the battery life is excellent. All in all, it proves that Macs aren't the only option if you want a sleek, stylish and powerful laptop for working on. In fact, Windows alternatives can actually now offer versatile form factors that give them the edge for many users.
See our detailed Microsoft Surface Laptop Studio review for more information.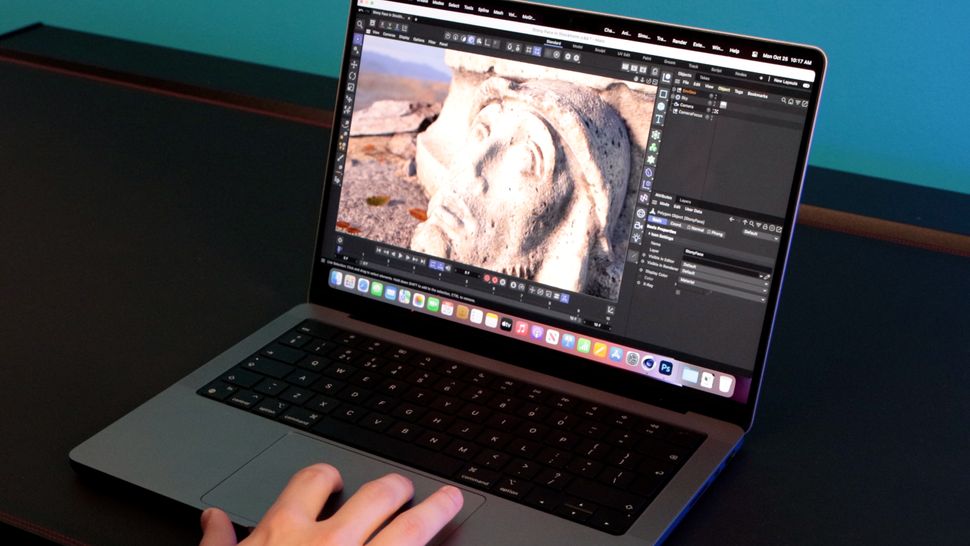 The MacBook Pro 14-inch (2021) offers a new MacBook size that sits comfortably in between the slightly too-small 13-inch MacBook Pro and the larger 16-inch model. We found it offers a nice compromise between screen size and portability, while it comes with almost all of the same specs you get with the 16-inch device at number 1 in our list.
The mini-LED screen supports 1,600 nits of peak brightness and the P3 wide colour gamut, looking just as impressive as the larger model. And like the 16incher, you have a choice of the M1 Pro or M1 Max Apple chip. A lot of architects will prefer having the larger screen, hence why this is lower down on our list, but if 14in is big enough for you to work on – or if you'll be hooking up to an external monitor anyway – then this is a great buy since it's a little cheaper too.
Read our full MacBook Pro 14-inch review for more details.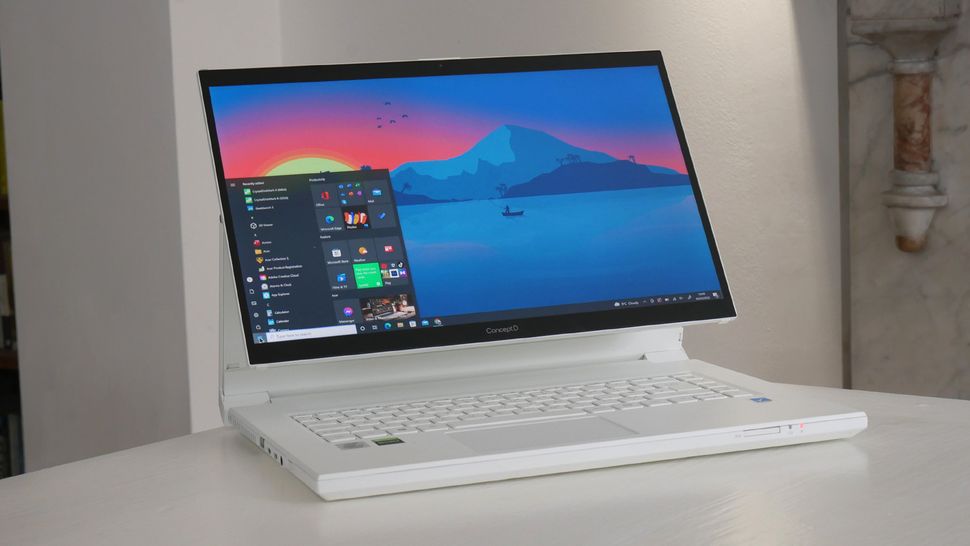 The Acer ConceptD 7 Ezel Pro would make a great laptop for architects who have a big budget to spend and want one of the most powerful Windows laptops that money can buy – with one of the most stunning screens – a Pantone-validated 4K IPS display, which we found offers super accurate colours.
This laptop also has a similarly flexible hinged design to the Surface Laptop Studio above, meaning that you can use it like a standard laptop, like an easel or flat like a tablet. And beneath a very stylish all-white chassis, it has some seriously powerful hardware. You can configure it with a choice of powerful Intel processors, Nvidia graphics cards and up to 32GB of RAM, so it will make light work of 3D mockups and animation. It stands out among the many grey and black laptops out there and makes for another Windows laptop that's challenging Apple's design prowess.
See our full Acer ConceptD 7 Ezel Pro review for more details.
The MacBook Air (M1, 2020) is a more affordable alternative to the ultra-expensive MacBook Pro above, which makes it our choice for the best laptop for architecture students. These days, you can get it for around $850/£899 if you wait for a discount, and they're becoming more and more frequent now that the newer 2023 MacBook has come out. It may not be as powerful as the laptop at number one on our list of the best laptops for architects, but it still offers good enough performance for most architects' needs, though highly complex 3D rendering may cause it to struggle.
It's also wonderfully thin and portable, making it a practical option if you often need to carry a laptop with you. Excellent battery life helps with that too.
See our complete MacBook Air (M1, 2020) review for all the details.
If you want a MacBook Pro, but the 16-inch and the 14-inch models above are too large and expensive, then the 2020 MacBook Pro 13-inch model is well worth considering, which makes it an excellent choice for architecture students or those on a little tighter budget looking for something that can run every piece of software you need but won't bankrupt you.
Despite its age, it comes with Apple's very own M1 chip (rather than an Intel processor), and this allows the MacBook Pro 13-inch (M1, 2020) to provide some seriously impressive performance.
So, even demanding products will run well on this compact laptop. Best of all, we found that the MacBook Pro 13-inch (M1, 2020) boasts fantastic battery life (as do all recent MacBooks), making it a brilliant choice for architects who want a 13-inch laptop they can rely on, even when they are out and about. While the newer MacBook Pros offer more power, the 13-inch model is a great choice if you're on more of a budget, especially as its price often gets cut in sales.
Read our MacBook Pro 13-inch (M1, 2020) review for more details.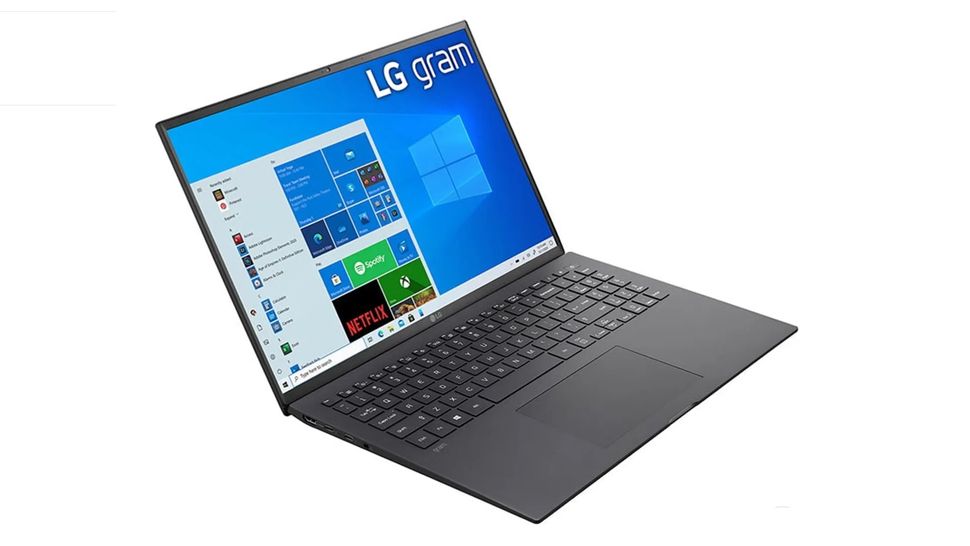 Like the Dell XPS 17 above, the LG Gram 17 is another great large-screen laptop for architects who want plenty of room to work, but don't want to hook up an external monitor. It's even lighter than the Dell laptop, weighing in at just 1.35kg, which seems incredible for a 17-inch laptop.
Everything else is correct, with enough power for architectural software. It doesn't have a discrete graphics card so it isn't going to be the best option for large 3D models, but for most workloads, it'll be more than capable. It's got a smart and attractive design, and the battery life is excellent as well.
What should I look for to choose the best laptop for architects?
Above all else, it's important that laptops for architects have some serious computing power. Some of the software regularly used by architects can be quite demanding, so you'll want a laptop with a modern multi-core processor and graphics card. To be safe, 16GB of RAM (or more) would be ideal, but you could get away with 8GB at a push.
The screen size is also important, to reduce potential eye strain and ensure you - and your clients - can easily see your work. It's important to think about peripherals you might want to use too - you'll want an HDMI port to connect an external monitor if you regularly give presentations, as well as enough USB ports for peripherals like a mouse, touch pads and external hard drives.
Are laptops or PCs better for architecture?
As an architect, you'll regularly find yourself on the move, whether it's to visit a client or to go on-site and check up on ongoing projects. Similarly, students will want to move between labs, lectures and home, so, it goes without saying that laptops are the easy winner in terms of portability.
Are gaming laptops good for architects?
It's becoming increasingly popular for architects to use gaming laptops, largely due to how much cheaper they can be while still offering the required computing power. A majority of gaming laptops will easily match some of the best laptops for architects, and if you can get past the sometimes aggressive RGB lighting, they make for a great alternative.
Do architects need touchscreen laptops?
No, you don't need a touchscreen laptop as an architect, but it can certainly be nice to have. While it can bump the price tag up a little, having a touch screen can make a world of difference when it comes to design and note-taking, especially if you have a stylus.
Do architects prefer Mac or Windows?
While Apple products are generally the choice of most creatives over Windows, Apple has historically had a much more restricted supported software library, which unfortunately came at the expense of some architecture software. Nowadays, Mac has a lot more architecture software available, but still not all of the most popular programs like Revit and Microstation. Plus, with the computing power needed to run this software, you'd end up spending a lot more on a MacBook than you would on a Windows laptop.