The best Lightroom presets enable you to improve the final results of your photography with a single click. More or less. Most photographers will one to make some finer adjustments after applying the preset, but Lightroom presets can give you a huge head start, saving time and ensuring a consistent look across images because they´re so easy to apple.
Both paid for and free Lightroom presets can take some of the most repetitive and boring work out of photographic post-processing, enabling you to quickly create a specific look or mood. And they work with both the more recent mobile version of Lightroom as well as Lightroom classic.
Lightroom itself is optimised for the use of presets, providing a dedicated panel for organising presets. That means you can keep your favourites at your fingertips. This is just part of the way that Lightroom streamlines the process of photo editing and organisation (see our guide to how to download Lightroom if you don't yet have the software)
There's no question that Lightroom is among the best photo editing software you can buy, and presets are a fantastic way to make it even better. To learn more about the program, see our guide to Lightroom vs Photoshop. In the meantime, here are some of our favourite Lightroom presets. We'll start with the paid-for presets but you can scroll down to the best free Lightroom presets if you're working on a very tight budget.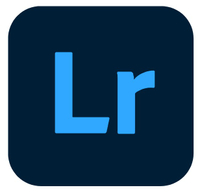 Download a 7-day free trial of Lightoom for PC or Mac
Try the latest release of Lightroom for free with a seven-day trial from Adobe. If you like it you can convert to a paid subscription during the trial or after it's expired. You don't have to buy the software, but make sure you cancel if you don't want to keep it.
The best Lightroom presets available
Paid-for Lightroom presets
01. Master Collection: Landscape Preset Pack
Many of the best Lightroom presets come in bundles, which is handy because you're unlikely to want to use exactly the same preset on all of your photos. Preset packs may seem expensive initially, but they can be good value if you get a lot of presets included, and that's the case with the Master Collection from fine art photographer Jan Erik Waider.
This Lightroom presets pack includes eight presets covers a great range of options for landscape photography, especially if you're looking to create a lot of moody drama. The collection includes Black & White, Cinematic and Forest Landscape presets. he Master Collection also offers any new additions and updates for free.
02. 10 Indie Film Lightroom Presets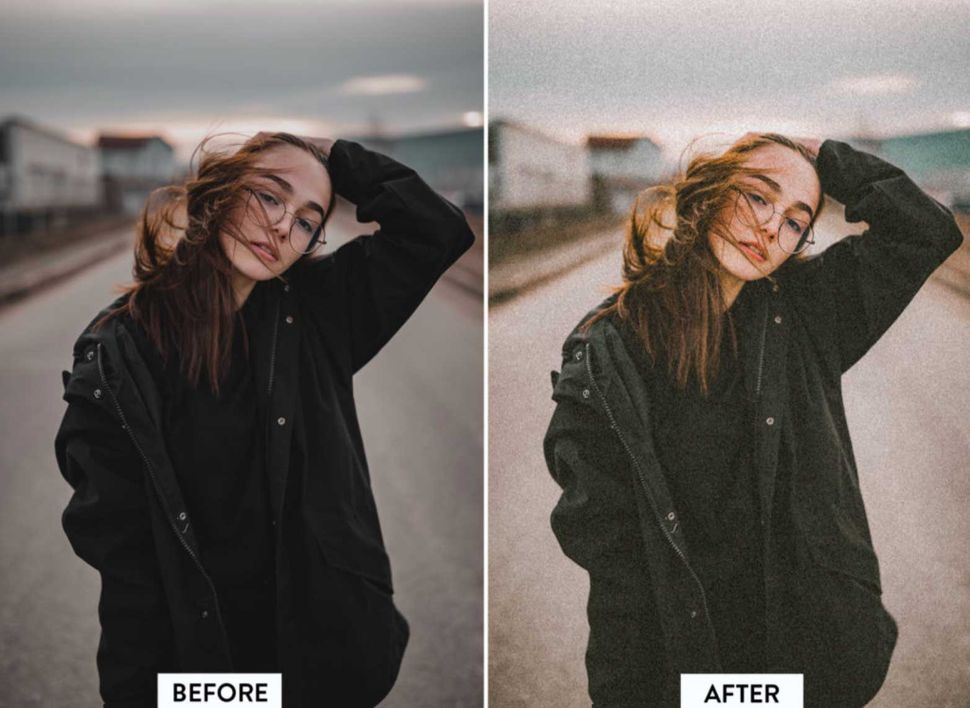 If you're looking for an indie filmmaker atmosphere, this collection of ten presets from Filtergrade could be just what you need. With subtle brightening and warming aspects and a good dose of grain, these presets are great for darker photographs. Available for use on Lightroom desktop and mobile, they can add an attractive analogue look.
03. Presets.io Cinematic Light Lightroom presets
Looking for that cinematic orange and teal look that's so popular. This pack of 12 Cinematic Light Presets from Presets.io might be just what you're after if you don't want to spend hours tinkering with HSL yourself. As a bonus, it includes video LUTS as well as Lightroom presets, so you can get the same look for your photos and for video editing. If you like the look of the pack, you might want to take advantage of an offer and go for one of the larger bundles, such as the Cinematic Bundle.
04. FilterGrade Lightroom Preset Starter Kit
There are absolutely loads of preset options on FilterGrade. While the initial asking price of $37 is higher than many other options, you do get 25 presets in one bundle. These include realistic tweaks to tones and colours, and also more stylised options like the eight pastel colour shades for giving images a distinctive hue.
05. 10 Analog Film Lightroom presets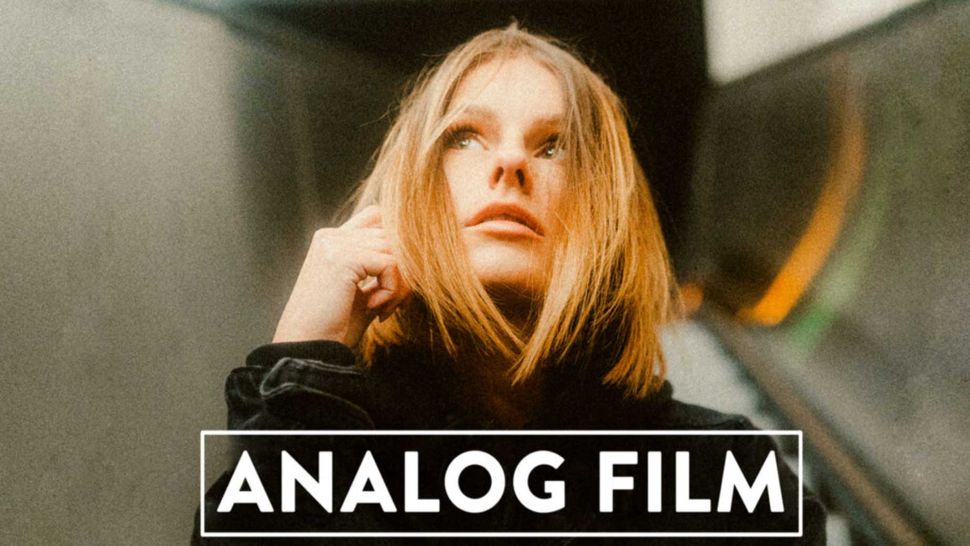 If you want your photographs to look like stills from a film made on an analogue camera, then this is the Lightroom preset collection for you. These 10 presets can be used on mobile and desktop Lightroom, and add a classy, subtle touch to any photographs.
06. Digistock Kodachrome Collection
Waiting for the day the vintage 20th century Kodachrome film comes back is the analog photography community's own Waiting for Godot – at some point we'll have to face the fact that it's not happening. To soften the blow, try out this comprehensive preset pack by Digistock, which does a great job of simulating the iconic slide film in its various incarnations. Fantastic for portraits with a vintage feel.
07. 90s retro moody vintage film Lightroom presets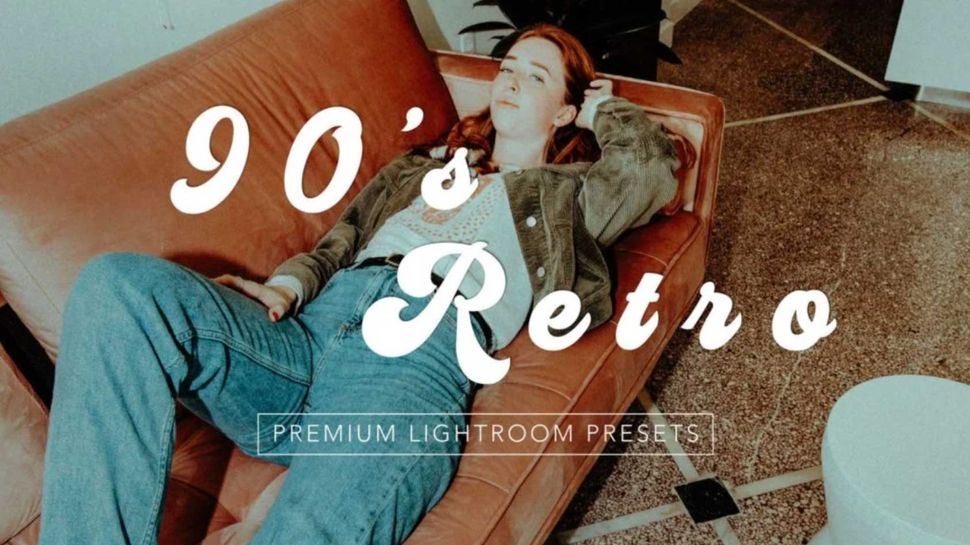 Turn any modern photograph into a '90s dream with this collection of 10 presets from Filtergrade. While some vintage presets degrade quality with over-graining, these only add a slight grain so as not to undermine the quality of your photographs. The exceptionally precise colour grading is what creates the real '90s look. We could definitely see any photograph on the cover of GQ with these presets.
The best free Lightroom presets
01. Free modern film Lightroom preset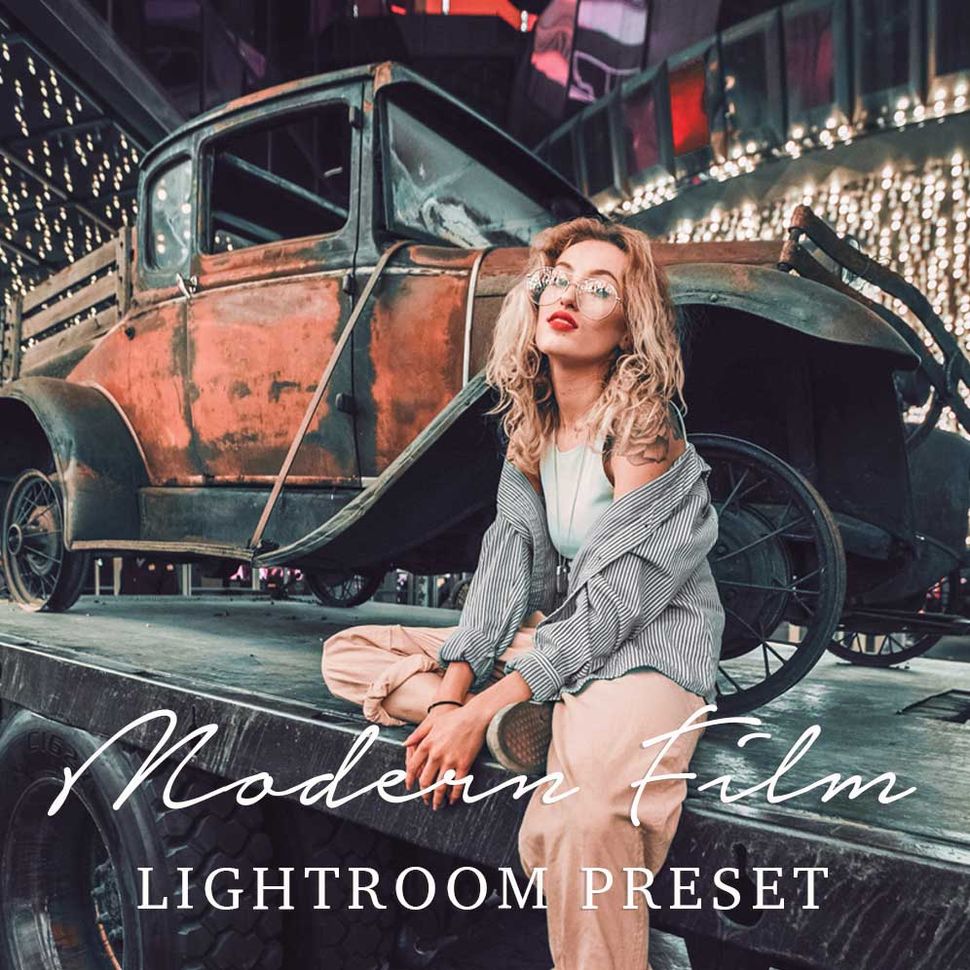 This single preset is perfect for anyone who wants to instil a film look into their photography, but still maintain the modern shine of their digital camera quality. We love this preset for bringing out the three dimensional qualities of photographs. With a slightly colder tinge and contrast that brings out depth, its light haze is in keeping with the film look we all sometimes crave.
02. Lightroom night Presets: Northern Lights
The Night Preset: Northern Lights pack is just one of the excellent free packs offered by PresetLove.com for easily editing night photography. This particular pack was developed to eke out the vivid and Vibrant colours of the Aurora and the colours of the night sky in general. If you need to improve the hues of your night photography and create clear tones, this is an excellent free preset.
03. Free Lightroom dawning preset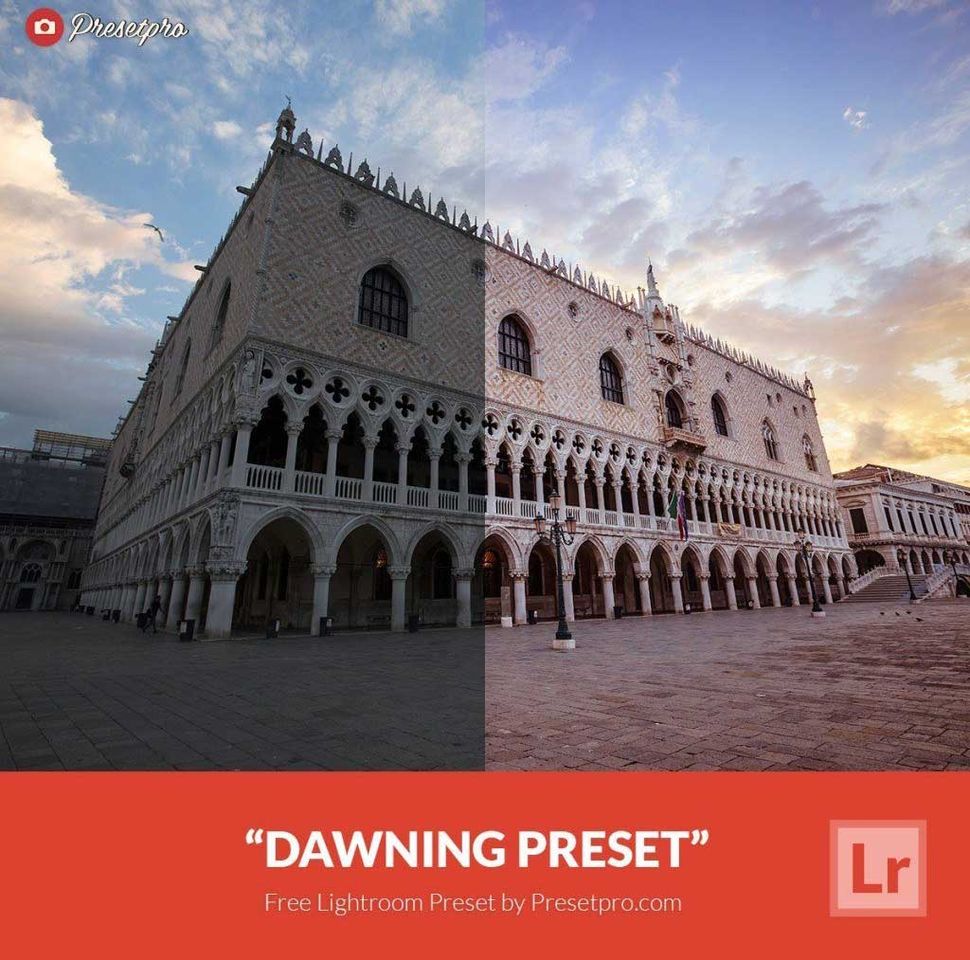 This free preset speaks for itself. Brightening up your photographs without demeaning the quality, it adjusts the light settings in accordance to each other, to do your image more justice in Lightroom Classic. A versatile base to go from, it can be used with another preset if you still need to add your own colour edits.
04. NY skyline free Lightroom presets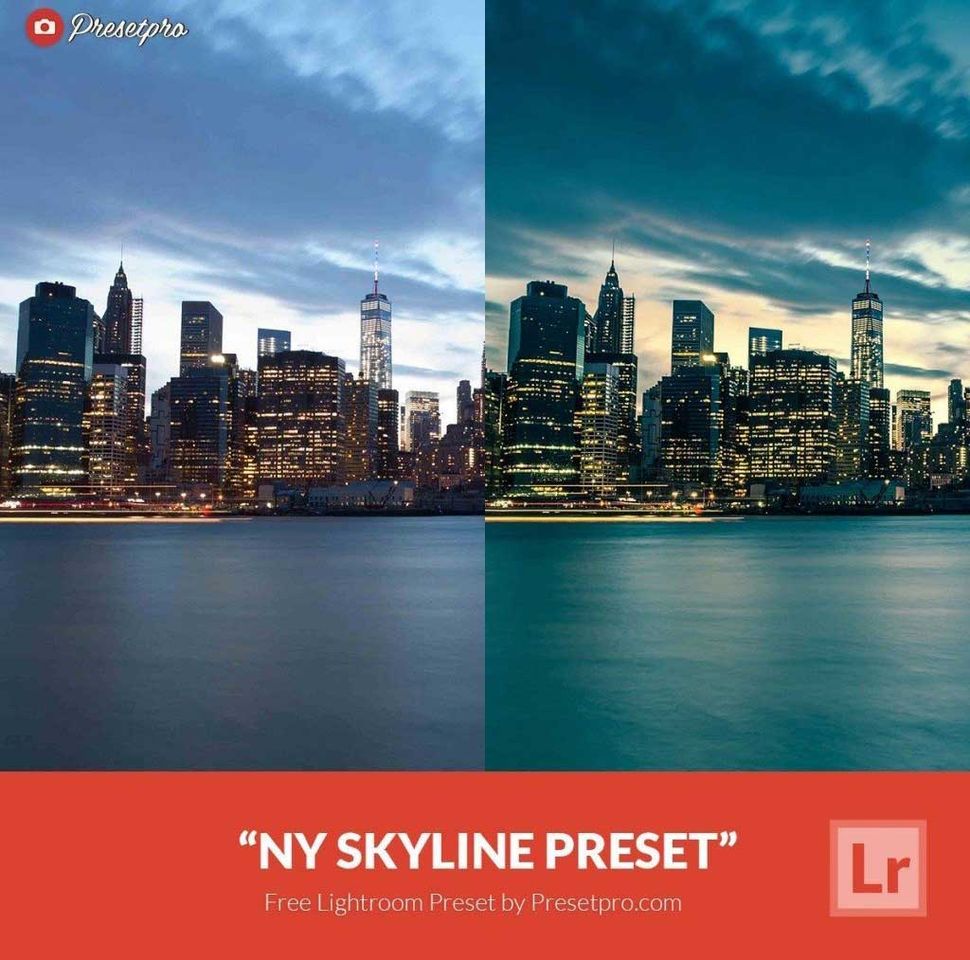 Perfect for cityscape photography, this preset promises to vamp things up. It's arguably more advanced than some paid options, bringing out the blues and charcoals in your photographs without creating a tint. The contrast is adjusted so that any lights in the image work in accordance with the blues that the colour settings emphasise.
05. Free Lightroom preset for gritty portraits
Many free Lightroom presets are samples offering a single preset to let you test it out in the hope that you might be impressed and then buy the creator's pack. That's the case with this gritty portrait preset from Photonify, which provides a lot of sharpening.
06. Newborn baby Free Lightroom Preset
Baby photographs are a genre in themselves. You often want to go for a soft look and clean colours. It's well worth trying out this free Lightroom preset sample from Beart. You might find it suits other subjects too.
Chances are that as well as using Lightroom, you'll want to download Photoshop if you don't already have it and make finer adjustments to your images there. See our picks of the best Photoshop shortcuts and Photoshop tutorials to learn more about the software.