Wondering if you should download Photoshop? If you're a creative professional, the answer is probably yes. This is the industry standard tool for graphic designers and photographers, and commonly used by illustrators, motion designers, animators, film-makers, digital artists, architects, fashion designers and product designers too. So if you apply for this kind of job, you'll be expected to at least have some familiarity with Photoshop.
Even for hobbyists, Photoshop can be invaluable, helping you do everything from enhancing your photos to preparing designs for 3D printing. And you don't have to be a wizard to use it; makers Adobe are constantly adding clever AI features, helping you do complex tasks at the press of a button.
So yes, there are alternatives to Photoshop, but ultimately, Photoshop's advanced features let you do more. In this article, we'll explain how to download Photoshop for free, share the best deals, and outline what you can do with Photoshop and why it's better than the competition.
Download Photoshop as a free trial
Why you can trust Creative Bloq Our expert reviewers spend hours testing and comparing products and services so you can choose the best for you. Find out more about how we test.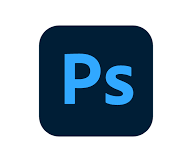 Download Photoshop as a free trial today!
This seven-day trial lets you download Photoshop to your PC, Mac or iPad for free. If you cancel before the end of the trial you'll pay nothing. But if you like it, you don't have to do anything, and will automatically be converted to a paid subscription.

Today's best Photoshop deal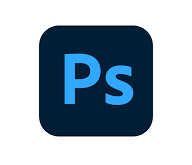 Get Photoshop, Lightroom and more for $9.99/mo
With the Adobe Photography Plan, it costs just $9.99 per month to download Photoshop to your PC or Mac. You'll also get two versions of the photo organisation tool Lightroom (Classic and Mobile), Photoshop for iPad, 20GB of storage, Adobe Fonts and Adobe Portfolio.
Why is Photoshop worth downloading?
So why do people use Photoshop, rather than other, cheaper software? Put simply, because it's slick, fast, sophisticated, and has an enormous toolset, covering virtually any visual creative task you need to do on a computer.
Photoshop is also the industry standard, and that creates a virtuous cycle. For instance, if you get stuck, your colleagues will be more likely to point you in the right direction, and there'll also be more tutorials, advice and tips online to draw on. (For starters, check out our lists of the best Photoshop tutorials and Photoshop tips, tricks and fixes.)
The sophistication of some of its features might put off beginners, as it means there's a learning curve involved. But at the same time, Adobe is continually adding new AI features. And that means that complicated tasks that used to take hours, such as removing objects from images, can now be done in a single click. Our reviewer of the latest version also liked the support that Photoshop offers, with text prompts and very short videos to walk you through the workflows.
In 2023, Photoshop has even added its generative AI tool Firefly into the mix, so you can create full-blown illustrations just by typing a text prompt. In short, there really is something for every kind of creative here, and every kind of digital creative task. For more details, check out our latest Photoshop review.
What can you do with Photoshop?
Photoshop has so many features that it's difficult to sum up in one sentence. But most creative people will mainly use it for three broad tasks.
The first is image editing. These include everything from basic tasks such as cropping, resizing, and adjusting brightness, contrast, and colour, through to the creation of artistic and sophisticated effects by combining and altering different elements within an image.
The second is graphic design. Photoshop is commonly used to create a range of graphics for the web, such as logos, icons and website backgrounds. It's also commonly used to create and lay out print materials, such as magazines, brochures, and posters.
The third is digital art. Photoshop is popularly used by artists and illustrators to create paintings, drawings and concept art, in both 2D and 3D. It offers a variety of brushes and tools for creating different strokes and artistic effects.
Are there any good alternatives to Photoshop?
If you can't afford a Photoshop subscription, there are some good alternatives that cost less. None offer the full range of features of Photoshop, though.
Affinity Photo for Windows, macOS and iPad is available for an affordable, one-off price and matches most Photoshop features. It's lighter, so it may also run faster than Photoshop. See our full Affinity Photo review for details.
Procreate is a good choice for digital artists, with an importable brush library, customisable colour palettes and 3D drawing capabilities. It's also subscription-free. See our full Procreate review for details. Finally, if you just want to make simple photo edits, quickly, check out Photopea, which works in the browser so you don't have to download it. There's even a free version, supported by ads.

Who do you recommend Photoshop for?
We recommend Photoshop for anyone seeking to edit images, create graphics or produce designs on a computer or iPad. These include graphic designers, photographers, illustrators, motion designers, UX/UI designers, animators, film-makers, digital artists, architects, fashion designers, product designers, 3D artists, social media managers and marketing professionals.
That said, you don't have to be a professional, or even an aspiring one, to use Photoshop. Hobbyists will find a lot to like in its powerful toolset, especially the latest AI features, which allow you to make big changes to your photos, such as removing people and objects, at the press of a button.
What is Photoshop compatible with?
The desktop version of Photoshop is compatible with Windows 10 64-bit (version 22H2) or later, and macOS Big Sur (version 11.0) or later. You can find details of the full hardware requirements here. The iPad version of Photoshop is compatible with iPadOS (15.0) and up. Find the full system requirements here.
What's the latest version of Photoshop?
At time of writing, the current version of Photoshop 2023 (desktop) is 25.0 and the current version of Photoshop on the iPad is 5.0.
Adobe is constantly updating its software so these numbers will change over time. But really, you don't need to know what the latest version number is.Because Photoshop is made available through subscription via the Creative Cloud, you can always access the most up-to-date version of the software.
That's worth doing because it means you'll benefit from the latest new features, updates to existing features and performance enhancements. To update your software, you just need to launch Photoshop and choose Help > Updates from the menu.
Can you use Photoshop on your phone/iPad?
Since 2019, a version of Photoshop has been available for the iPad. This is not as full-featured as the desktop version, but it offers many of the same core features. Read our Photoshop for iPad review to learn more. There is no version of Photoshop for phones, but there is a separate app called Photoshop Express which allows you to retouch, collage and customise images for social media. It's available for iPhones and Android phones.
What is the price of Photoshop?
Photoshop is only available via subscription via the Adobe Creative Cloud, which can be paid monthly or annually. There are a number of plans to choose from.
Until recently, the cheapest way to download Photoshop was a single-app subscription. However, at time of writing, Adobe seems to have removed this option. So the cheapest plan right now is the Creative Cloud Photography plan. This costs $9.99/month and includes access to Photoshop, Lightroom, 20GB of cloud storage, Adobe Portfolio and Adobe Fonts. If you need more storage, then $19.99/month will increase your storage to 100GB.
If you want to access other Adobe desktop apps as well as Photoshop, such as Illustrator, After Effects and Premiere Pro, you'll need the All-apps plan. This is the most expensive way to download Photoshop. But along with everything in the Photography Plan (see above), you'll also get access to 20+ desktop and mobile apps including Illustrator, InDesign, and Premiere Pro.
Finally, if you want to work on your iPad, Adobe offers the Design Mobile Bundle which saves you 50 per cent on the collective price of five mobile apps: Photoshop, Illustrator, Fresco, Spark Post, and the Creative Cloud app.
Is there a student discount for Photoshop?
There is no student discount on the cheapest Photoshop plan. However, if you need Photoshop as well as other creative apps, there's a discounted All Apps plan available with huge 60% discount. This discount is also available for teachers and others who work in education.
Is there a free version of Photoshop?
You can download Photoshop for free, but only for seven days. Adobe offers a free week-long trial on all its creative apps, both on Mac and PC, and you'll get the full package with all the latest updates and features. A week isn't really long enough to try out all of Photoshop's features to the full, but it'll give you a good idea about what it's like to use, and whether you want to to continue on to a full subscription.
You can get a free trial of Photoshop here. Click the Start Free Trial button, sign in (or set up your Adobe ID if you don't have one), and download your free trial. Be warned, though: your Adobe Creative Cloud membership will continue and you'll be charged, unless you cancel it before the trial period ends.