Lightroom vs Photoshop is a quandary that many photographers, editors and retouchers will have come up against when they start out in photo editing. Both Lightroom and Photoshop are industry-standard tools belonging to the software maker Adobe. But if they're both designed for photo editing, why two tools? And which is best for particular uses? We take a look in our comparison of Lightroom vs Photoshop.
As you'll see below, Lightroom vs Photoshop is less a question of which is best but more a question of what you want to do. They have different purposes and for many photographers and editors it's not a question fo either or – they use both but at different stages of their editing process.
Lightroom is designed specifically for photo editing and organising images. It lets you rate and categorise your images, making the output from large shoots more manageable, and it lets you make all the basic non-destructive adjustments to exposure, the tone curve and colour grading, including masking options and basic object removal. you can save settings as presets for super fast editing, and can batch process images.
Photoshop, meanwhile, is a more powerful and broader program aimed at graphic designers and illustrators as much as photographers. It allows you to make much more complex manipulations using layers to add or remove objects to images, create composites and transform elements in a scene.
Don't have either program yet? Both are tools offered on a subscription basis either together in a photography package or in an all-apps package. You can get a free trial of Creative Cloud to try them out. See the best Adobe Creative Cloud discounts to see how much you'll have to pay after the trial – or see today's best prices below). If you're looking for alternatives, see our list of the best photo editing software.
Lightroom vs Photoshop: which is best for your needs
What is Lightroom?
Lightroom is a non-destructive image editor with image organisation, batch-processing, and intelligent editing tools. Introduced by Adobe in 2006, it's one of the most popular photo-editing programs among photographers
It now comes in two forms: Lightroom and Lightroom Classic. The former is a newer program aimed at more casual users. It has a simpler, cleaner user interface, making it easier to use, particularly on portable touchscreen devices. It's available on desktop, iPad, and iOS or Android and is linked to the cloud so edits are synchronised across devices immediately.
Lightroom Classic is the traditional version of Lightroom favoured by professionals who need more editing tools and a more complex organisational element. It primarily uses local storage, but can synchronise collections and photos with the cloud if needed.
Lightroom has several modules or sections for different uses. The Library takes care of arranging, organising and filtering images based on collections, keywords and more. The Develop module is where you'll find the editing tools. These cover the ability to adjust exposure, tones, colour, detail, lens corrections and more in a range of image formats, including uncompressed RAW images straight from a camera.
It does pretty much everything you'd want to do when editing an image, including allowing you to add masks in order to edit specific sections of an image. Where it's more limited is when it comes to making more drastic modifications, such as removing larger unwanted objects or retouching. Other modules in the software permit geotagging, mixed media outputs such as slideshows or contact sheets and the preparation of images for print or web use.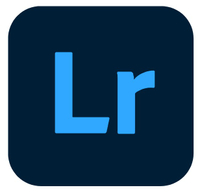 What is Photoshop?
While Lightroom gives you want for photo editing, Photoshop offers much broader digital art and image manipulation tools that have made it so famous. In fact, the name is a little bit misleading since it's not just for photos at all, but for everything from illustration and graphic design to 3D work.
Photoshop is a pixel-level editor, meaning users have finer control over the look of their pictures. It's the tool you'll want to turn to if you want to remove more than a few specks of dust or blemishes from an image since it has content-aware fill tools and cloning abilities. You can also use it to stack images and to create composite images by adding layers to your work. Photoshop also has options for adding shapes, working with text and lots more.
Recent updates include the ability to convert raster to vector as well, which is useful for illustrators. There's a huge set of features that can far-extend even professional users' knowledge, so it may seem daunting on first use. But the huge range of tutorials available can make it reasonably easy to learn how to use it for what you require.
Unlike Lightroom, Photoshop can't edit RAW images, but it does have the Adobe Camera Raw plugin through which you can edit them to import them into the program. Available on Windows and Mac machines, it also has an iPad version for those on the go.
If you've decided you want Photoshop or want to learn more about how to access it, see how to download Photoshop. You can also click below to jump straight into a free trial of the software.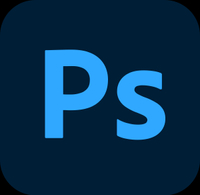 Advantages of Lightroom
Photoshop vs Lightroom really comes down to what you want to do rather than which tool is best. Both have clear uses for photographers and other creatives, with Lightroom better suited to traditional photoediting on images straight from a camera. The advantages of Lightroom include:
Lightroom is easier to learn
Lightroom's interface is a lot less complex than Photoshop's since it has fewer tools and features. This makes it easier to pick up for newcomers or those with editing experience in other software and also makes it easier to find what you're looking for.
The develop module where you edit your images is organised in a linear way, so you can simply work your way down the different adjustments tweaking your photo to get the look you want. Photoshop doesn't have a specific linear process since it can be used for all different kinds of work. Lightroom (rather than Lightroom Classic) is even easier to operate, especially on touchscreen devices such as iPads and smartphones.
Batch processing
Lightroom makes it easy to apply the same settings over a ton of images all at the same time, either by applying a preset, copying your setting or synchronising your edits. It's also easy to apply metadata such as keywords, ratings or labels across lots of images, making it easier to organise your library.
Enhanced Masking
Selective editing tools such as the adjustment brush and radial and linear filters can be applied to adjust specific areas of images, and these can be combined with colour and luminance ranges for more refined masking. Lightroom also now has some handy AI-powered tools to speed things up, with automatic subject or sky selection at the click of a button. It also has data for many new cameras and lenses.
RAW editor
Photographers who take their pictures in uncompressed RAW files can upload their collections straight to Lightroom and begin working in the same layout as one would find when editing lossy files such as JPEGs or PNGs. Photoshop requires use of Adobe Camera Raw for this, adding an extra step to the process.
Clean interface
With the opportunity to create databases of your photos and highlight, star or flag particular images, organising your workflow with Lightroom is much simpler than in Photoshop or Adobe Bridge. It's also much easier to search for images in Lightroom as it automatically gathers metadata on each image, so you can find photographs with very specific filters, such as aperture, camera make and model, date, time and resolution.
Editing capabilities
Lightroom has strong editing capabilities which may actually be enough for some photographers to create their desired effects. Contrast, exposure, clarity, saturation and warmth can all be edited directly in Lightroom, and many find the process easier and more intuitive than in Photoshop.
Non-destructive
Lightroom creates a new file every time you edit a picture, meaning that your original images are never lost (unless you purposefully delete them). The editor also keeps a record of all changes so any alterations can be reversed with ease and you can go back to any stage, even months after you made the edits.
Advantages of Photoshop
As the leading editing software, most photographers and digital content creators will need to get to grips with Photoshop at some point. Its abilities go far beyond simple image editing, allowing the creation of multi-layered composites, animations and more. Advantages of Photoshop include:
Powerful wide-ranging features
As a multimedia tool, Photoshop offers a much wider variety of tools than Lightroom. This makes it a program for more than just photography. Photographers can get more adventurous and apply innovative transformations to their work, while illustrators can take advantage of a plethora of mixed media brushes and graphic designers can utilise layout options and templates.
Editing perfection
There's a reason Photoshop is the most-used software in the world. As a pixel-level editor, it allows control over every minute detail of an image. This is why it's so popular with retouchers.
Layer editing
The key to Photoshop is in its layer editing. Unlike Lightroom, Photoshop allows layers of edits that interact and affect different parts of the image, giving users much more control over the look of the image.
Compositing
Compositing, or replacing selected parts of an image with similar sections of other images, is one of Photoshop's greatest features. It means images don't have to be compromised by smaller details which can be replaced, cloned, healed or moved.
Removing objects
Whether it's entire buildings or simple skin blemishes, Photoshop's tools for removing objects are wide-ranging and extremely powerful. While some pro photographers may be able to rely on Lightroom's smaller toolset to remove dust and blemishes, Photoshop can be used by professional retouchers to create clean, detailed edits. You can draw around entire objects and Photoshop's AI will try to remove them, or you can clone areas of an image to extend a scene or remove unwanted elements.
Feature-boosting plugins
Plugins and actions can be used to autonomously apply effects and edits to speed up workflow. They're available from both Adobe and via third party users or companies. Editors can also create their own actions so that long processes used repeatedly take much less time. Take a look at our roundups of the best Photoshop plugins and free Photoshop actions for a flavour of what's on offer.
Learning to use Photoshop and Lightroom
Lightroom has a much more streamlined interface than Photoshop, which beginners may find easier to dive straight into. However, each software has a huge range of specialist features, shortcuts, plugins and actions which can require training for more sophisticated use. Aspiring professional photographers may want to consider learning how to edit on both (you can also follow our pick of the best Photoshop tutorials.
Photoshop vs Lightroom: using them both
Since Photoshop and Lightroom each have their own uses and features, they complement each other well. Where Lightroom focuses on workflow, Photoshop allows editors to make complicated composites and has a more refined retouching suite.
Photoshop's range of brushes and powerful image manipulation tools make it popular with graphic designers and illustrators. But that doesn't mean it's not for photographers. Many photographers use Lightroom to make their initial edits and then Photoshop for retouching or to remove unwanted objects.
Using both tools together means that photographers can reap the benefits of each without having to compromise. For more detail on each, read ourPhotoshop 2022 review and our Lightroom 2022 review.
Lightroom vs Photoshop: Pricing
Now comparison of Lightroom vs Photoshop would be complete without considering pricing, and Adobe's pricing plans also point towards a combined use of Lightroom and Photoshop. Both are only available through a subscription rather than a one-off cost. You can subscribe to the apps individually, but it makes more sense to subscribe to Adobe's Photography plan bundle, which includes both apps for not much more than a single-app subscription.
The cheapest single-app subscription plan for Lightroom costs $9.99 per month. And the cheapest subscription to the combined Photography Plan with Lightroom and Photoshop is also $9.99 / £9.98 per month. The difference is the amount of cloud storage space you get. The base Lightroom subscription gets you 1TB of cloud storage while the Photography Plan comes with just 20GB. The Photography Plan with 1TB of cloud storage costs $19.99 / £19.97 per month.
Of course, if you'll be doing more than editing images, it might make more sense to go all in and subscribe to the full Creative Cloud All-Apps plan, which includes the vector design software Illustrator, video editing tools like Premiere Pro and After Effects and many more. That costs $54.99 / £51.98 per month if you subscribe for a year.
If you'll be creating on the move, Adobe also has a bundle that saves you 50 per cent on the price of its four major design iPad design apps. Fittingly called the Design Mobile Bundle, it includes Photoshop and Illustrator for iPad, Fresco for iPad and iPhone, as well as Adobe Spark and the Creative Cloud app.
Not ready to commit to a subscription. One other option is to try Photoshop Elements, which is a simplified, more accessible version of Photoshop that still has a lot of capabilities. It has guided options for newcomers and can still be purchased for a one-off cost of $99.99 / £86.56 rather than a subscription (read our Photoshop Elements 2019 review for details).
Read more: