BlackMagic Fusion Studio 18: Key tools
- Compositing
- VFX
- Motion Tracking
- Titles
- Keying
- Rotoscoping
- VR Tools
- Panoramic Viewer
Fusion Studio 18 is the latest version of Fusion, which is a node-based VFX and compositing tool that was acquired by BlackMagic in 2014. In the decade since, Fusion has gone from strength to strength, being utilised by several feature films, hit television shows and even some AAA games. Artists have a plethora of options to choose from including Nuke, After Effects and even compositing tools built into 3D applications such as Blender. But in this sea of very good options, Fusion fights with the big guns. It can handle any size project and provides an incredible set of tools for VFX, compositing and title creation. The free version is built into DaVinci Resolve but there's also a standalone studio version that has no limit on features.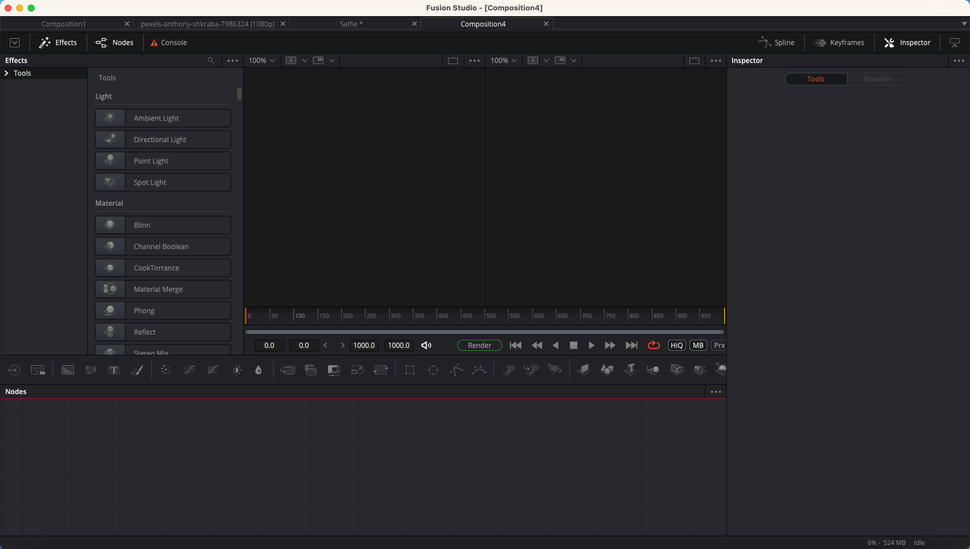 Node-based workflow
Fusion is a dream to work with. Having spent most of my life using the likes of Adobe Photoshop and After Effects I have become very familiar with layer-based workflows. I love working in 3D space and layer-based tools have enabled me to visually see exactly what I'm creating. But, in recent years, within the broader visualisation industry, a number of different applications have come to the fore which are node-based. The likes of Adobe Substance, Blender, and even 3Ds Max's updated material editor come to mind. These have caused me to consider a new way of working and, if I'm honest, have been a breath of fresh air.
Fusion Vs competitors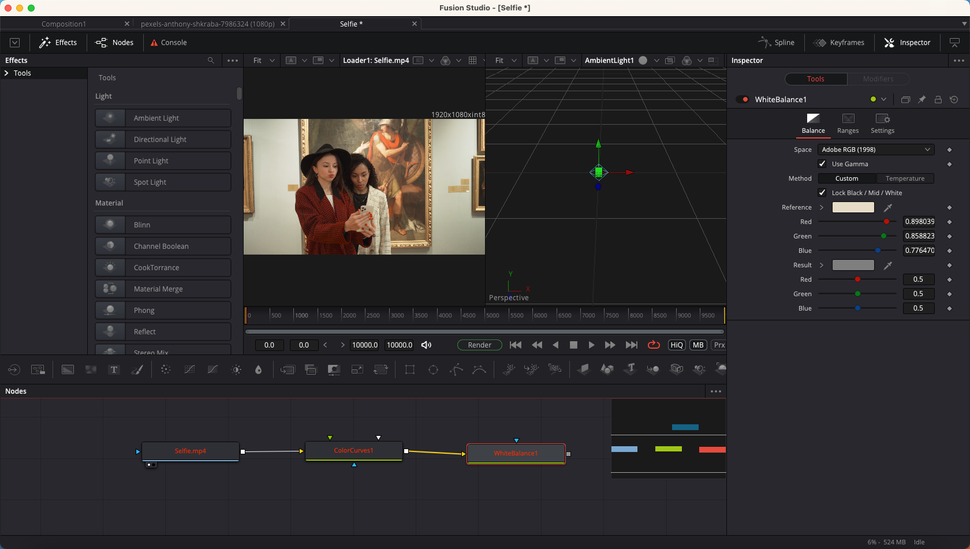 Coming out of After Effects and utilising Fusion has been incredible, largely due to the node-based setup. I think what I've noticed most is the speed at which I can get my scenes set up. I'm not having to navigate around and through a complex set of nested layers trying to track down a particular element or effect. With Fusion's nodes, I can do this really quickly and easily. Users who are already familiar with a node-based application such as Nuke will find the transfer over very natural.
One thing I would like to see with Fusion would be a relocation of node properties into the node interface rather than in a separate panel. I really like Blender's implementation which integrates the nodes and properties so that everything is in one place. It's true that things can get a little cluttered but that's why it's so helpful to be able to minimise nodes and keep the interface clean. Fusion has opted for a different workflow which helps to simplify the interface but maybe at the cost of easy parameter access.
Speed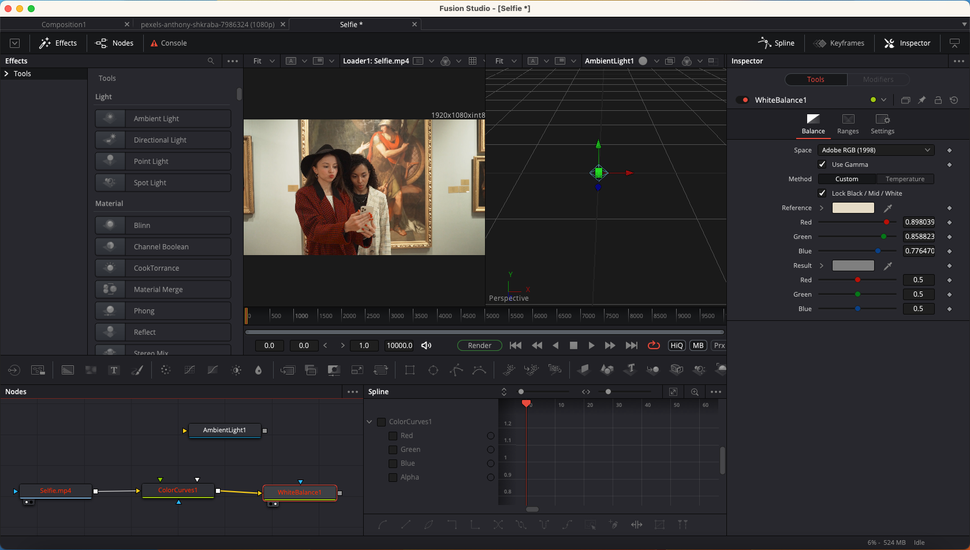 Fusion is nice and quick, even with complex node setups and complicated effects. The rendering of the view is quicker than Blender and largely comparable with After Effects and Nuke. Alongside the rendering speed, it is also incredibly efficient in terms of the number of nodes that are required to carry out complex tasks. This makes it even easier to keep track of what is happening within a node tree and how each part contributes to the final result.
Why should I upgrade to the Studio version?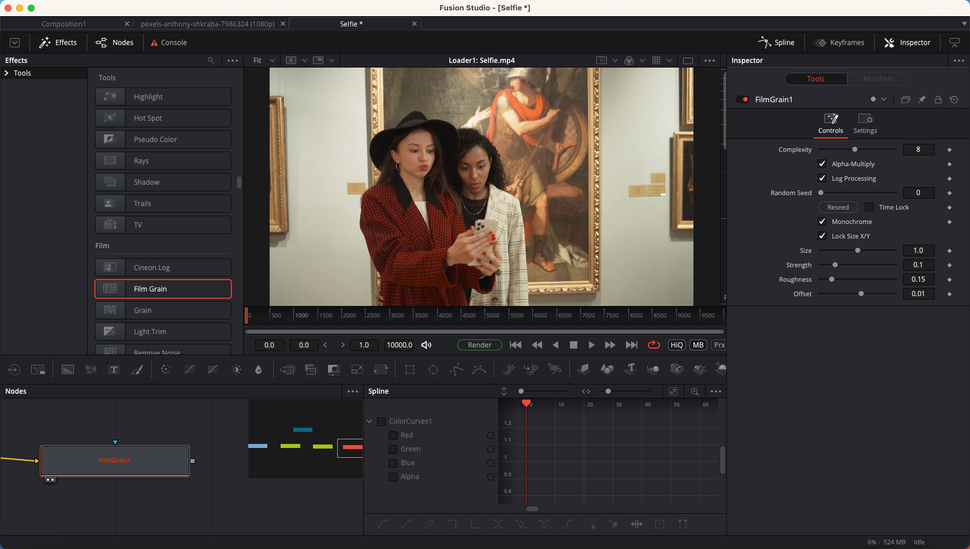 As there is a free version built in to DaVinci Resolve you'd be forgiven for asking what the point of upgrading is. The £245 price tag might be a pittance for blockbuster movies but for indie artists who are picking up the tab for all the individual software tools they use, it really does have to be worth the extra money.
There are two main features that are missing in the DaVinci Resolve version but are included in Fusion Studio. These are Studio Player and Network Rendering. These are both essential for larger and more complex projects that require numerous comps and multiple compositors working on the same project. Studio Player lets compositors manage versions of comps in a broader pipeline. Networking Rendering enables compositors to render multiple comps at the same time by utilising the power of machines that are connected on a network.
In essence, any serious compositor will need the Studio version but those who are looking to do a little bit of compositing alongside their editing and colour grading will be fine with the DaVinci Resolve Fusion version.