Icons are a critical element of UI design and as important a part of your web project as web fonts, but creating custom icons for each project is rarely practical as it's so time-consuming. On the other hand, finding those hidden treasures in a pool of tens of thousands of free icons also takes time.
That's why we've stepped in to help out – we've picked out a great selection of free icons, and hopefully you'll find at least a few sets that you can put to good use in your own projects, whether personal or commercial.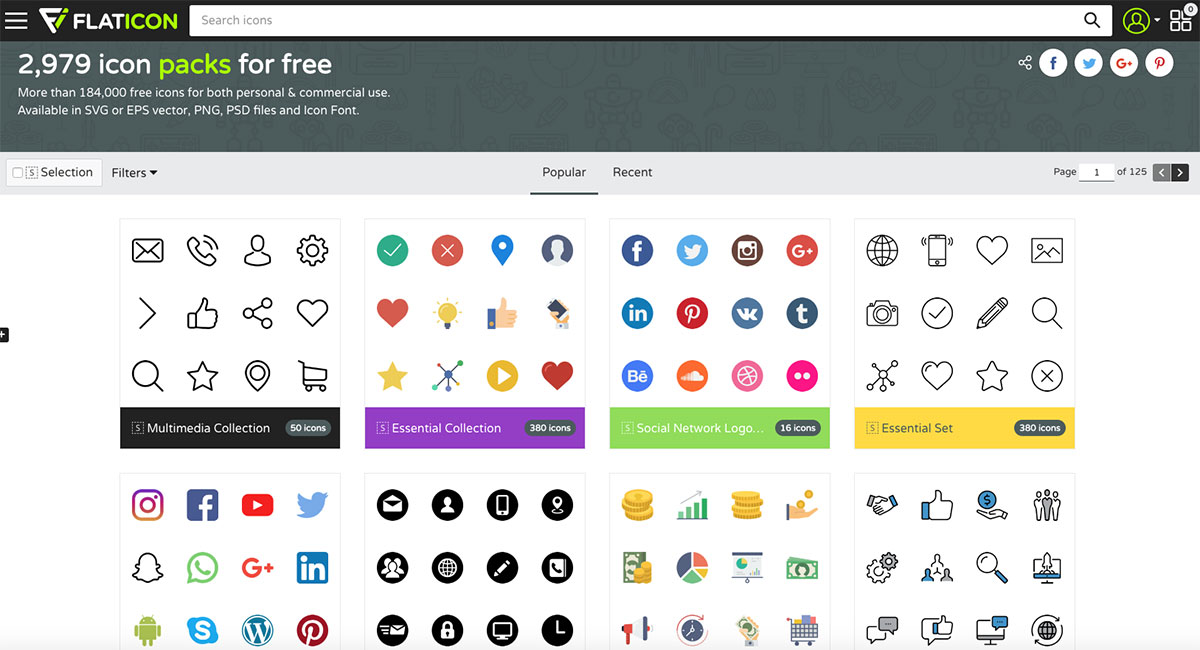 If you need lots and lots of flat icons, then this project by FreePik will sort you right out, featuring 2,979 icon packs for free, adding up to over 184,000 free icons for both personal and commercial use.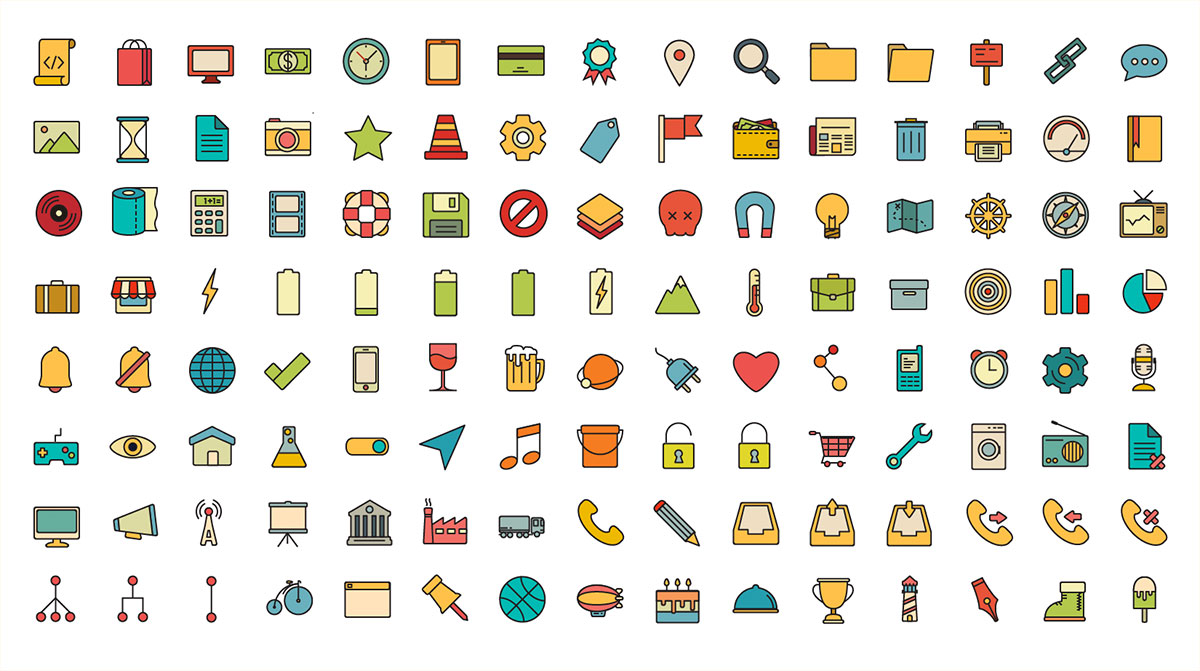 This set of 120 vector icons by Vietnamese designer Min Tran presses all the right retro buttons. If you want more you can find Volume 2 right here, and there are plenty more icons to be found on his Dribbble page.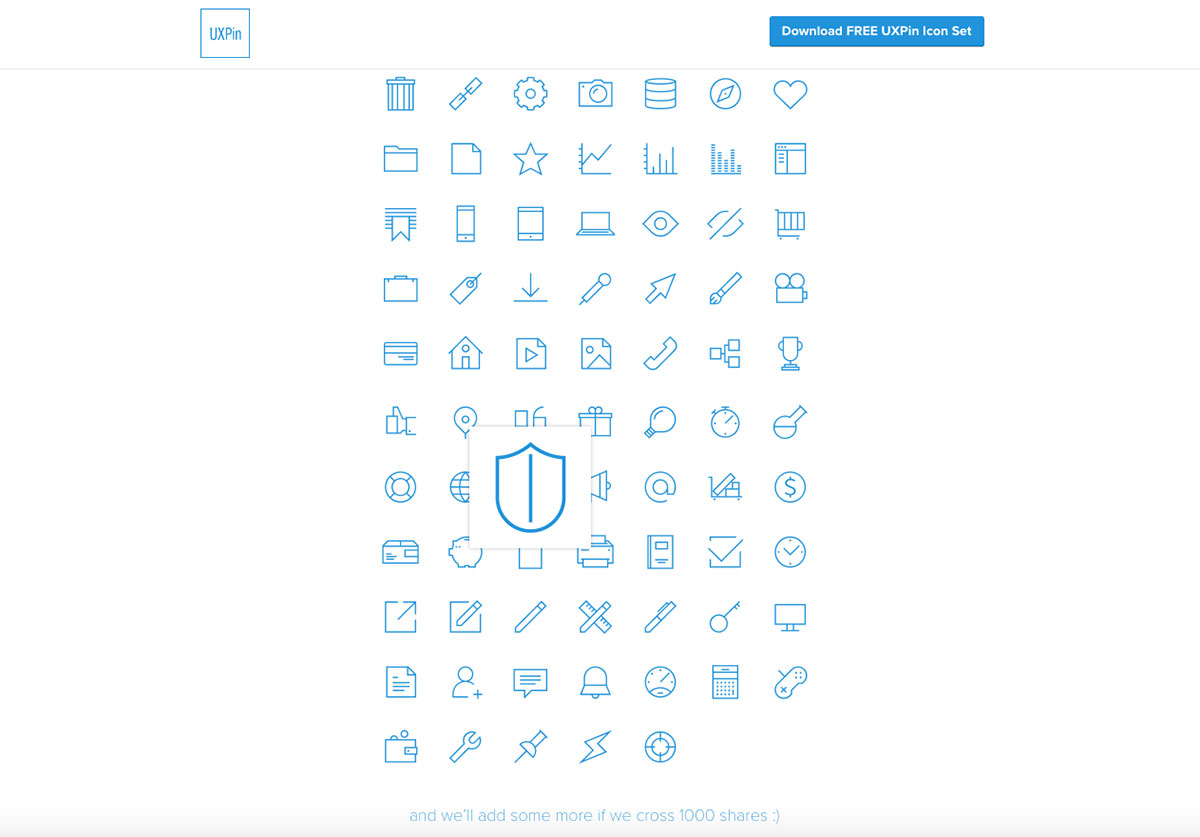 UXPin's a collaborative wireframing app that's perfect for building prototypes quickly and easily, and to help out with the process the UXPin team has made this beautiful and diverse suite of over 80 icons, designed for web and mobile UI design, available to use for free.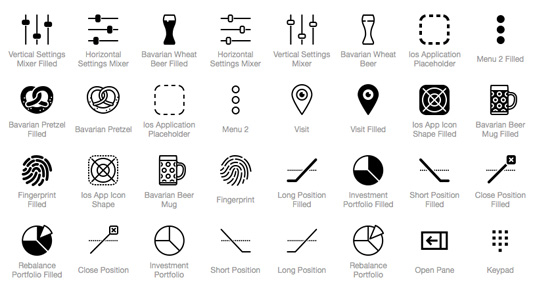 Promising any icon in any format, size and colour in 20 seconds, Icons8 is a comprehensive collection of 19,700 free flat icons. With categories business, clothing, food and more, Icons8 lets users download icons as both a Mac App or ZIP file.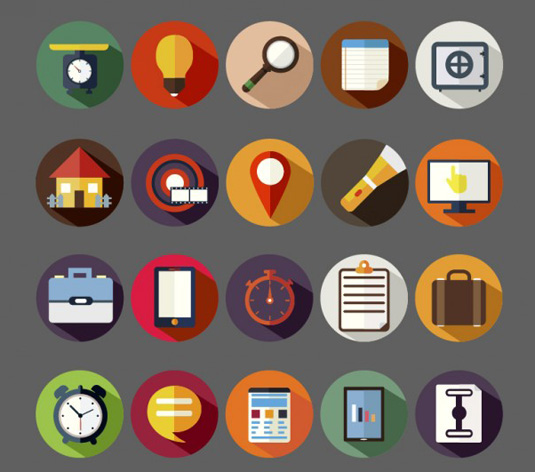 This vibrant collection of shaded vector icons from graphic resource Freepik is just one of the many sets they've curated. Perfect for businesses and independent projects, these icons are free for both personal and commercial use. Each set can be downloaded in an .AI, .EPS and .SVG format.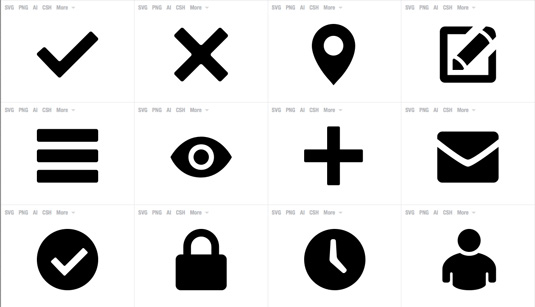 Rendered in simple black and white, this set of crisp vector icons mix functionality with emotive ideas. Besides standard icons for security and messaging, such as padlocks and envelopes, this collection from Iconfinder also features hearts and eyes to give your designs that personal touch.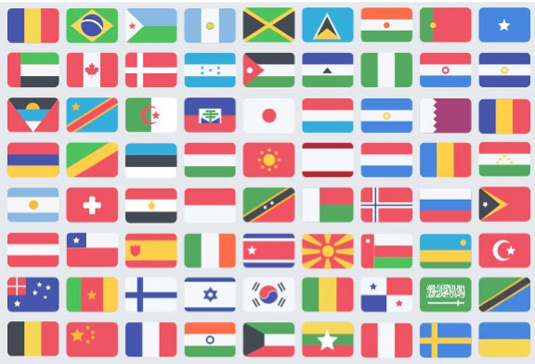 This is a great icon set if you're looking to create an international site, such as an e-shop or a travel blog. The set includes 195 free icons with round corners, free to use in both personal and commercial projects.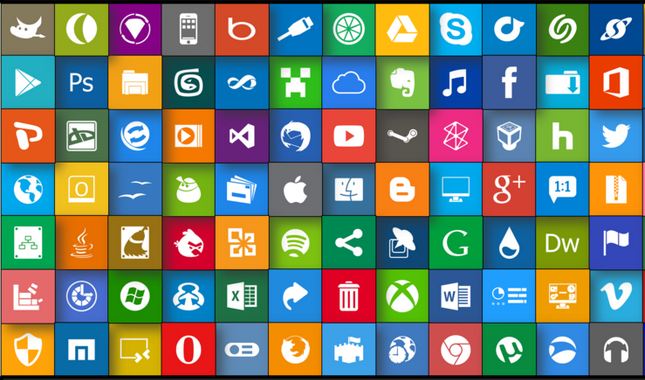 If you're a fan of Windows 8 and beyond, you definitely need to check this free icons set out. The pack includes over 700 well designed and clean icons that are free to use for any type of project, whether personal or client work.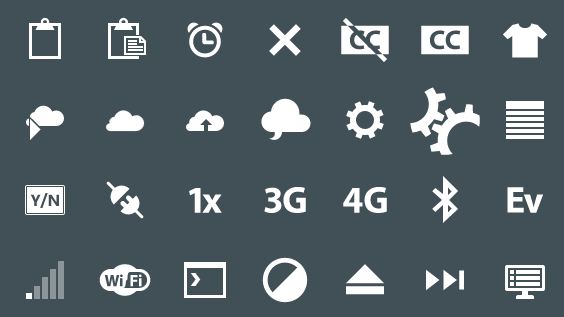 Here's another fantastic free resource if you're looking for modern UI style icons for your Windows, Android or iOS app. Download the pack and you'll get over 1000 handcrafted flat icons including app bar icons for Windows phone.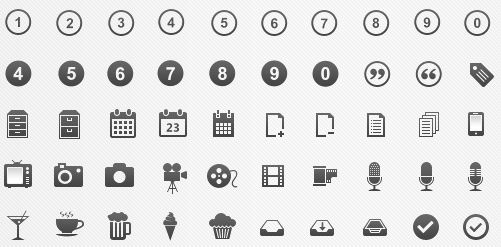 An awesome set of 350 pixel perfect icons that are perfect for apps and websites. You can use then for both personal and commercial use and scale them to any size you need.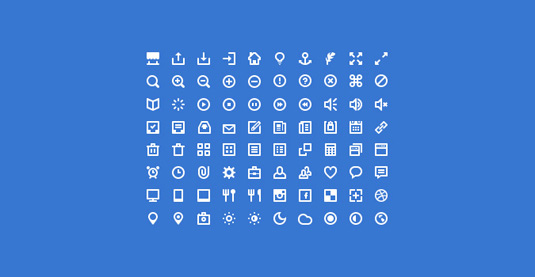 Featuring 80 pixel perfect mini icons available in both PSD and Icon Font format. These clean and elegant icons are perfect for any project.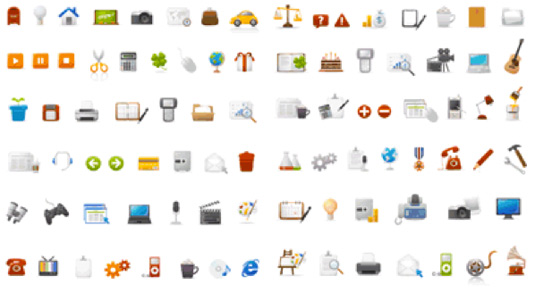 A variety of extremely useful icons that can be used for both personal and commercial projects.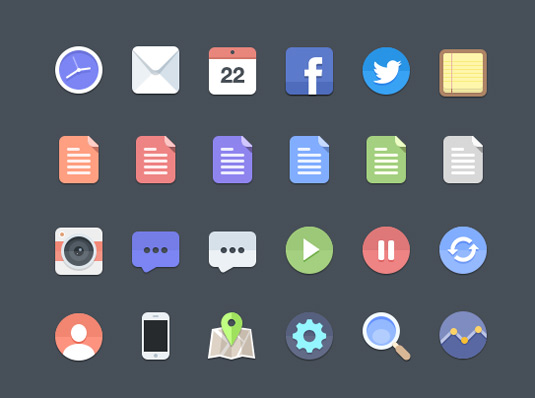 Fantastic set of flat designed icons that feature icons for calendars, emails, clocks, maps and more.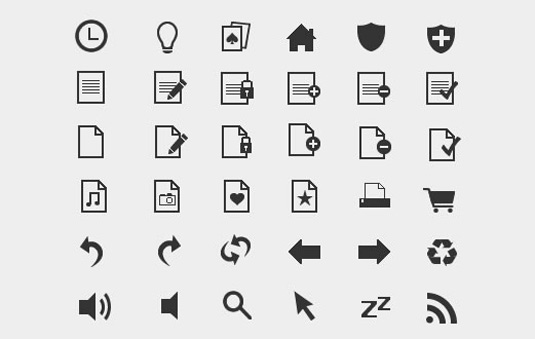 A beautiful, minimal set which includes 108 unique icon designs that are available as a PNG at 32x32px that you can customise as you see fit.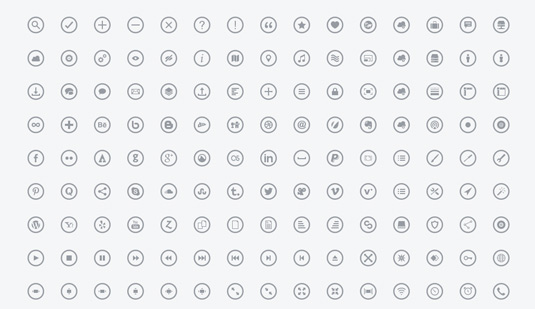 Here's fantastic resource for designers and developers - a free collection of 300 metro-style icons that you could use for your apps or web projects. They're all free to use in both personal and commercial projects and the download includes not only the PSD, SVG, ESP and AI but also the web font.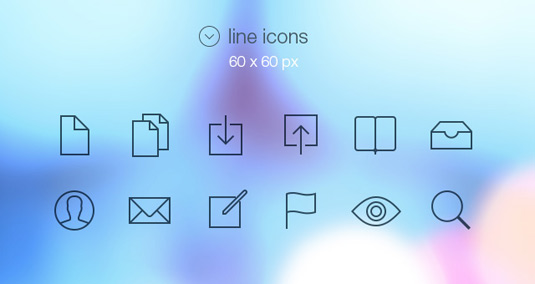 Elegant iOS 7 inspired tab bar icon set that you can use in your apps. You can download and customise them in PSD, AI and ESP formats.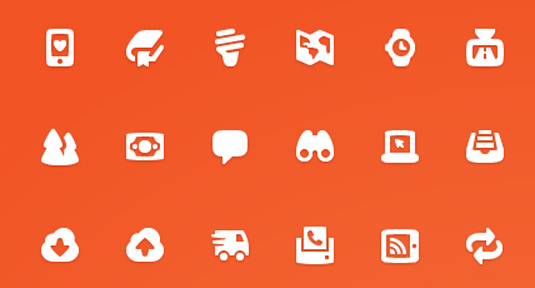 Check out this Pika-style vector icons released by the Dutch designers at Dutch Icon. The set includes 42 chunky pixel-perfect icons that you can use for your next personal or client project.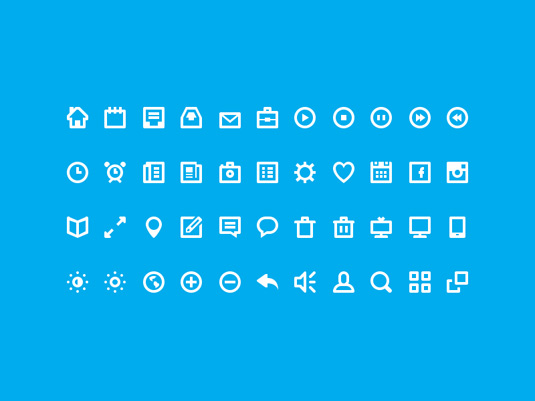 Need some simple icons for your next client project? Here's a set of 44 icons you can use. They're in a PSD format, enabling you to easily edit and adapt them.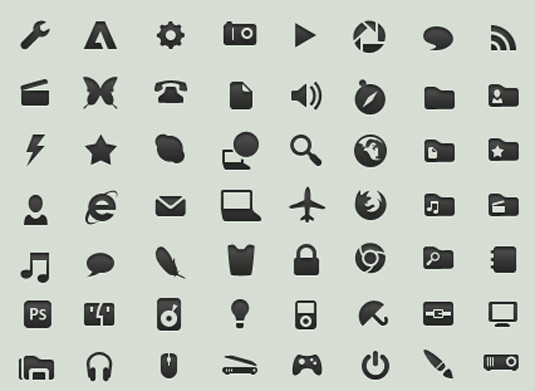 Token includes 128 unique icon designs, available as an ICO bundling of 16x16px, 32x32px and 256x256px icons, or as a PNG at 128x128px. Each icon has both dark and light variants, and comes along with a PSD which includes the layer styles for each resolution.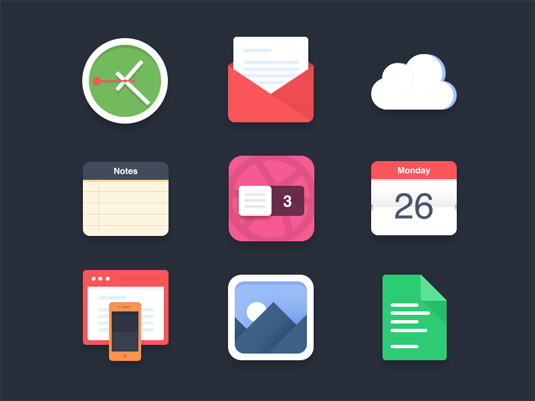 Colourful flat icon set that you can download in a PSD format, allowing you to change colours and adapt each icon so it integrates perfectly into your new project. Check them out.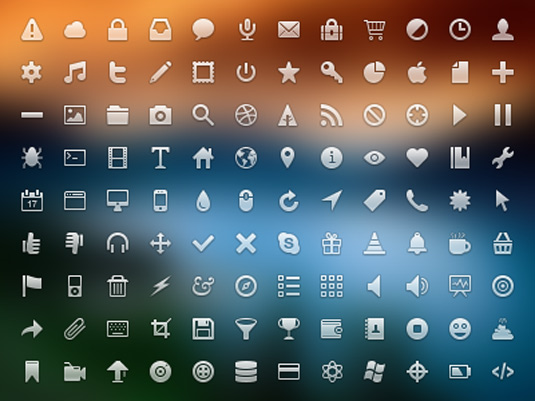 Here's a complete icon set that includes just about every icon you require on your new site. Starting from Skype, Facebook and Twitter icons to RSS, coffee, like/unlike and many more.

If you're a fan of minimalism then this icon set might be perfect for you. It consists of 48 free icons for office, social and travel, all supplied in AI and PNG formats, fully scalable and in full colour and monochrome coral.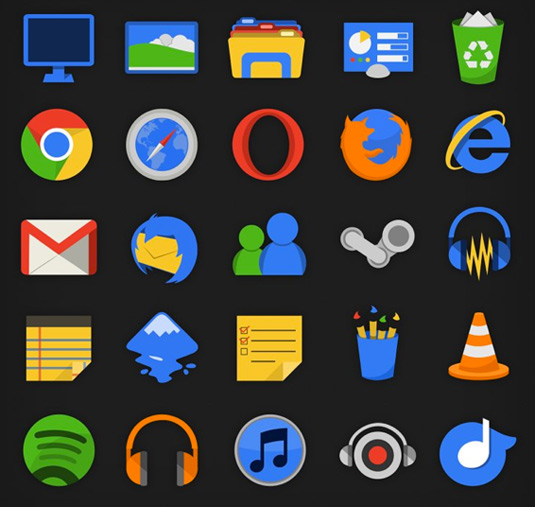 This set includes over 100 icons for calendars, antivirus, clocks, email, Microsoft Office applications, social media networks and more. Check it out!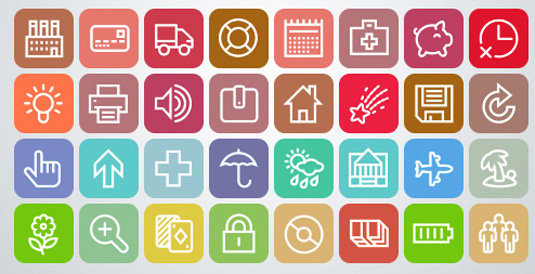 Vectory is a huge collection of more than 1000 icons created by Icojam, all in PNG format. Great for when you're designing a new site as you can use them freely for both personal and commercial projects.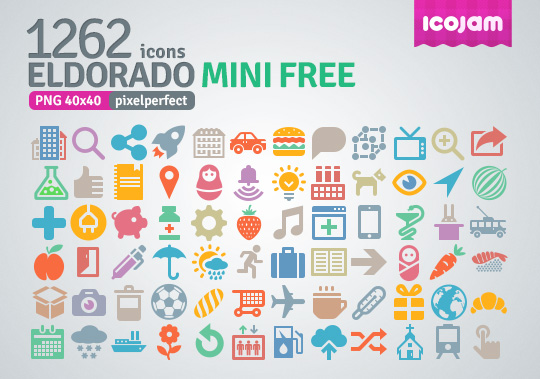 Yet another large collection of mini icons from Icojam with over 1200 40×40 pixel icons that you can use on your site or on client sites. Free to use for both personal and commercial projects.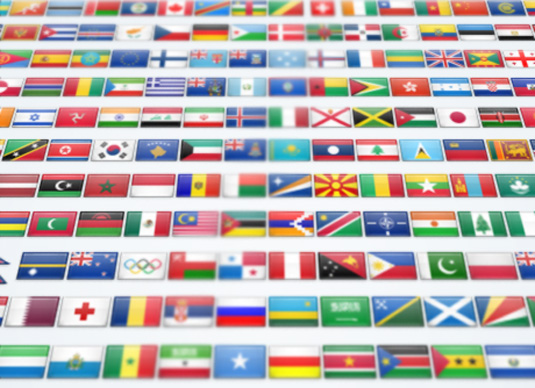 This epic set contains 2,600 flags in several sizes along with 2 variants – flat and glossy.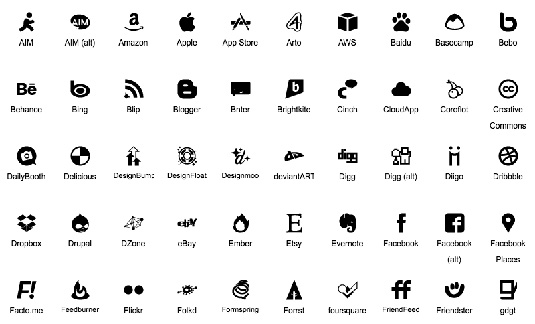 Featuring 150 monochrome social icons designed with simplicity in mind, this set consists of a variety of fully scalable icons provided in AI, EPS, PNG and SVG formats. They are completely free to use in both personal and commercial projects.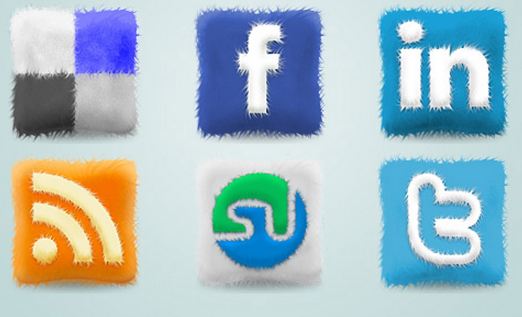 Got a furry site? Then these furry social media icons will be perfect for your site. Download the six icons for free and use them in your projects without any restrictions.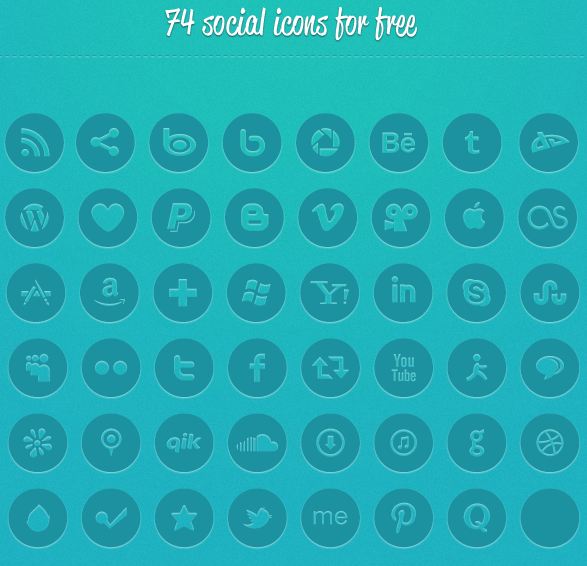 Who doesn't need to use social media icons on their site or blog? Check this set out. It consists of 74 social media icons that would that would be perfect for almost any type of design, whether you'd like to use them offline or online.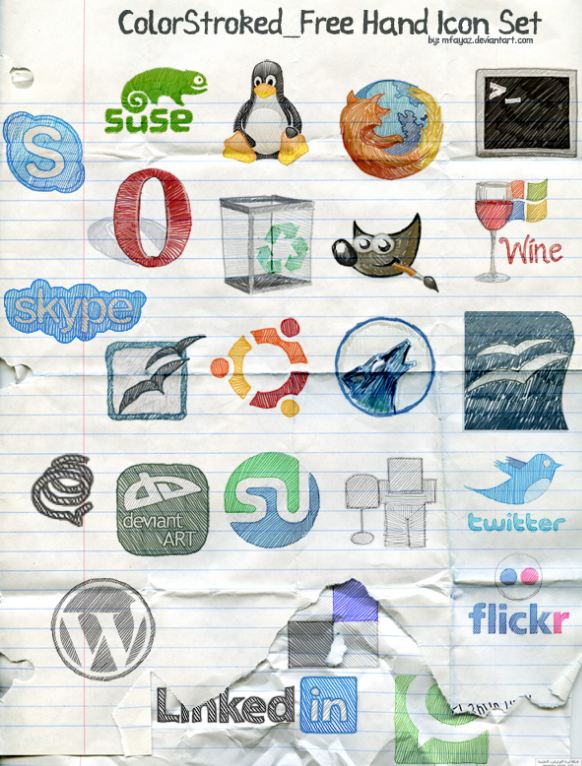 This social media icon set includes 22 freehand icons that you can use for both personal and commercial purposes. It comes with icons for Delicious, Flickr, Twitter, Digg, Delicious and more. Check it out!
Words: Rahul Mistry
Rahul Mistry is an avid design enthusiast and content writer for domain name registration specialists www.123-reg.co.uk. You can connect with Rahul on Google+.