Apple Watch Prime Day deals live blog: Apple Watch 8 deals and more
All the latest deals on Apple Watch 8 and beyond this Amazon sale.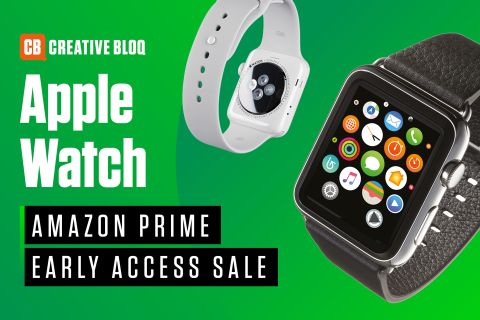 (Image: © Future)
Welcome to our Amazon sale Apple Watch live blog, where we will be bringing you the best Apple Watch deals for the all-new Prime Early Access Sale, which begins today. With the Apple Watch 8 and Ultra recently announced, Apple's wearable lineup is bigger than ever. And new arrivals often mean great deals on earlier models. That's where we come in.
Directly below you'll find quick links to the best deals right now. Then you'll find regularly updated Apple Watch deals in depth, many from the Amazon Prime Early Access sale, and some from other retailers. If you want more from Apple, check out our main roundup of Apple Amazon sale offers.
We're expecting many more deals to pop up over today and tomorrow, so keep an eye on this live feed for updates. Not a Prime member yet? You can sign up for a free Amazon Prime Day trial here.
Best Apple Watch deals: US
Best Apple Watch deals: UK
Get Weekly Tips and Inspiration
Sign up below to get the latest from Creative Bloq, plus exclusive special offers, direct to your inbox!
Thank you for signing up to Creative Bloq. You will receive a verification email shortly.
There was a problem. Please refresh the page and try again.