The internet is full of thousands upon thousands of awe-inspiring creative resumes and design portfolios. To enable you to stand out in this tough market, it's important to make your online portfolio as impressive as you can.
It's not just the examples of work that need to blow away your potential clients (although they do help) it's the way that they're presented. You don't have to be a superstar creative director or web designer; a touch of creativity and innovative thinking will get you a long way. And there are plenty of free online tools, such as Behance, to help you build a portfolio without any coding knowledge.
So, check out these inspiring examples of online design portfolios, both for individual designers and design agencies – to help you angle your own in just the right way…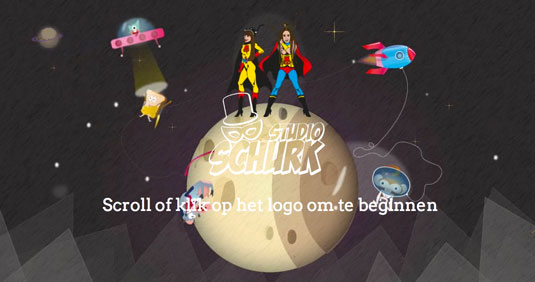 Animation studio, Studio Schurk (meaning Studio Rogue in English) show off their sense of humour in their bold and punchy site design. The animations show off their talent while being interesting and fun, scroll down to see their equally bold designs.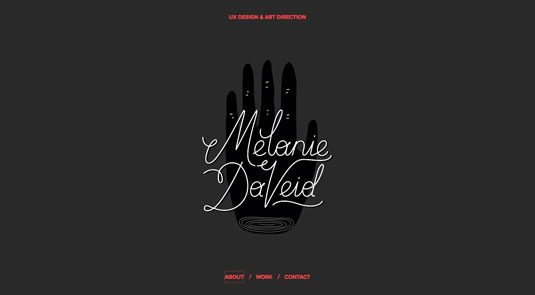 UX Designer and Art Director, Melanie Daveid's portfolio is simple yet beautiful. Her intricate illustrated logo opens and closes the (almost) infinite scroll design that brings her resumé to life on your screen.
"Artworks and illustrations were my gateway to the creative industry," she says, "which led to the foundation of my own studio and to first steps in the digital world." Something that is crystal clear from her portfolio.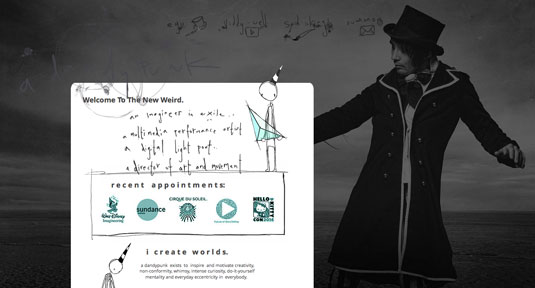 A Dandy Punk hasn't just created a beautifully intricate illustrated portfolio but an online presence and alter-ego. The site mirrors this, with the character "existing to inspire and motivate creativity, non-conformity, whimsy, intense curiosity, do-it-yourself mentality and everyday eccentricity in everybody," and the site reflecting that.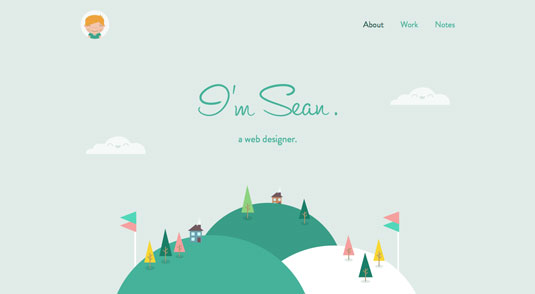 Scroll through Sean's kitsch little green world to discover how he can help you build your perfect site. His design is simple and easy to read, yet effortlessly displays his skills and talent for bold, stand-out web design.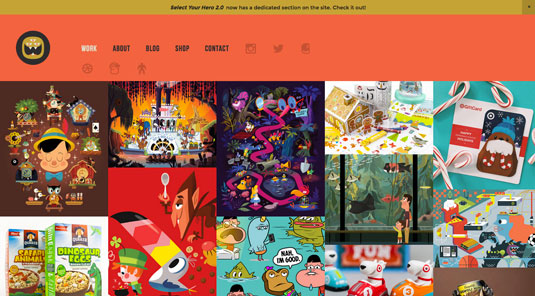 Chris doesn't just share his name with legendary actor, Christopher Lee but apparently a creative talent too. His design site, The Beast is Back, showcases his punchy designs and illustrations influenced by 90's cartoons and urban street culture.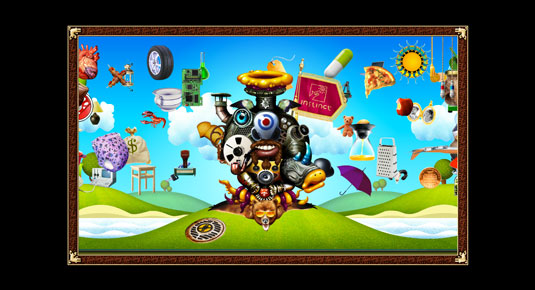 Russian design agency, Instinct's portfolio is a stunning flash interactive site. Pick up various items and chuck them into their bizarre, surrealist steampunk pot and reveal their work via videos. It really is quite the show, and if you want more of the "boring" snippets of info, just pull the curtain chord - voilà!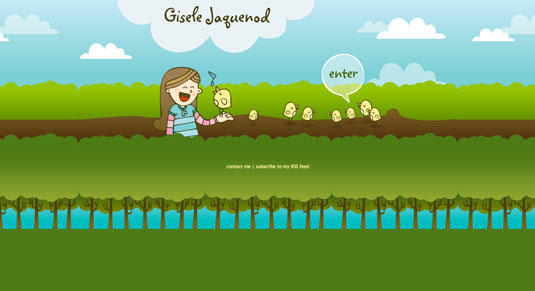 Art has dominated much of Gisele's life, and that is evident from her quirkly cartoon-styled portfolio. The designer's site expresses her personality, from her obvious love of animals to doodling. However, she doesn't overcomplicate it, with menus remaining simple and easily navigated, and strategically, her Etsy selling page taking centre stage on the homepage.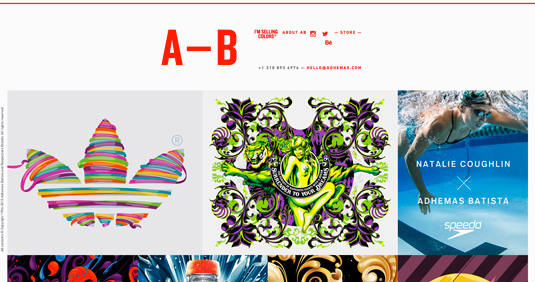 A Brazilian-born graphic designer and artist based in Los Angeles, Adhemas Batista has worked with some of the world's biggest brands, including Adidas, Coca-Cola and Sony. His awe-inspiring portfolio reflects his passion for exploring vibrant and colorful concepts, all of which pop againt a bright white backdrop.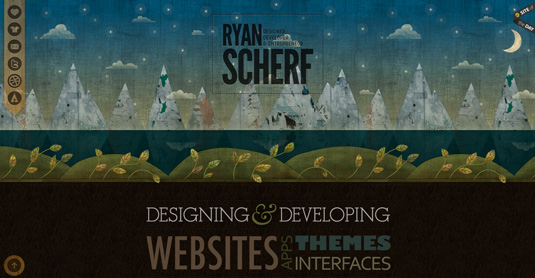 Inbetween web designing, developing, writing, teach and building, Ryan Scherf found the time to create this eye-catching portfolio site. A gorgeous example of a one-page site, simply scroll down past the beautifully illustrated landing page to a number of example websites that he's worked on, followed by contacts at the bottom. Simple but very effective.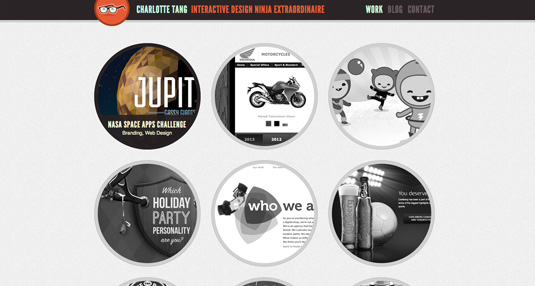 Toronto-based interactive designer Charlotte Tang 'strives to marry the love of web and graphic design by finding a harmonious balance between functionality and aesthetics'. And is something that she's clearly applied to her portfolio site.
Users are greeted by little port holes, featuring a black and white taster of her work. Hover over each and they come to life in full colour. Click and it leads to a short description, which is completely overshadowed by a beautifully big image of said work.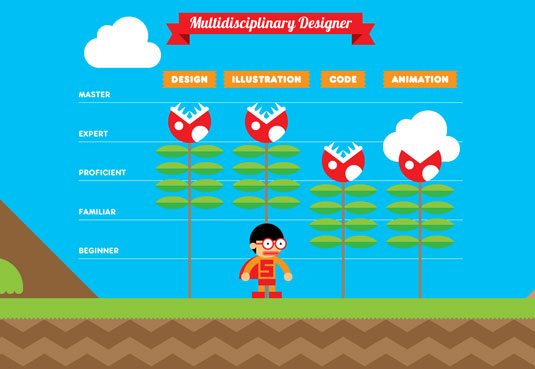 Robby Leonardi is a multidisciplinary designer based in New York City. Specialising in illustration, graphic design, animation, and front-end development, he has worked with the likes of Fox, Speed TV, FX Networks, myNetworkTV, and G4. This incredibly fun interactive design portfolio will have you scrolling for hours.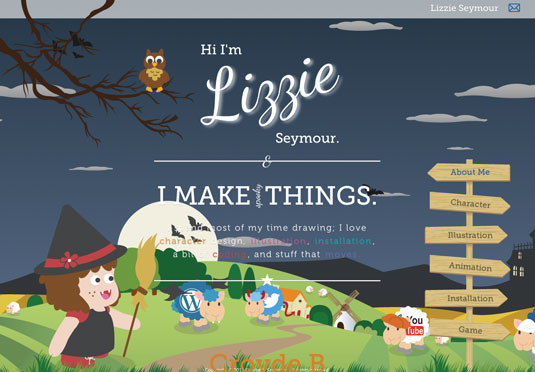 Lizzie Seymour is a designer that loves to dabble in character design, illustration, installation, a bit of coding, and stuff that moves. This adorably crafted portfolio will give you a sense of her brilliant work and her impeccably cute characters.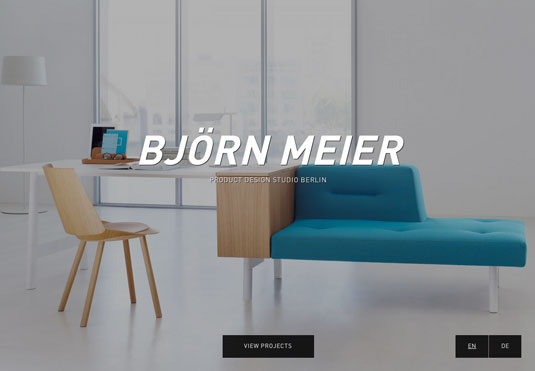 This beautifully minimal, easy to navigate portfolio from Björn Meier is a feast for the eyes. Designed by German based agency BASICS09, the portfolio went on to become recognised on the AWWWARDS.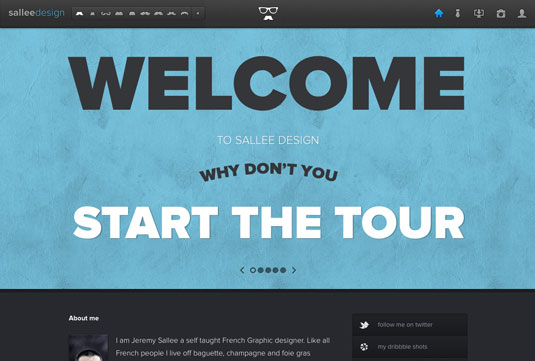 Jeremy Sallee is a self-taught French graphic designer. Creating wonderful icons, Sallee uses a very popular portfolio layout but with a few precision tweaks to make it stand out from the creative crowd. Salle has an impressive array of work on offer that you can navigate using some very cute mini icons.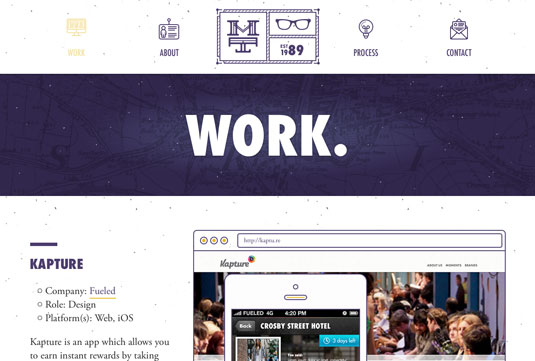 This portfolio from designer Marc Thomas teams a sleek layout with a handful of striking shades. His use of typography is masterful, plus the look and feel of the site stays consistent on mobile screens.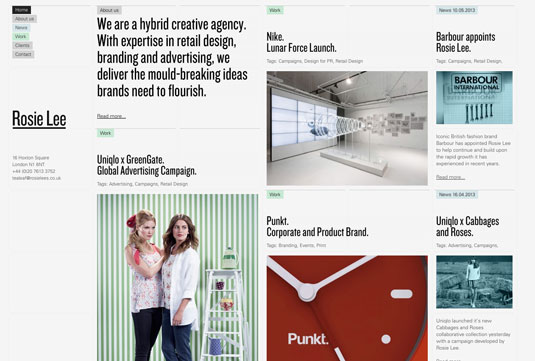 Rosie Lee is a hybrid creative agency, with on and offline expertise in branding, advertising and retail design. We love the unique layout and the use of complementing colours makes it a winner in our eyes.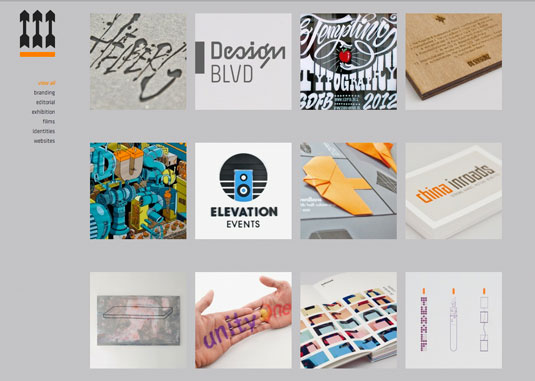 Studio Airport is a design agency based in the Netherlands, with a strong online presence embracing airport graphics, large photographs and strong typography. We love the little animated reordering of contents that takes place in its Projects section when you switch options in the left-hand menu.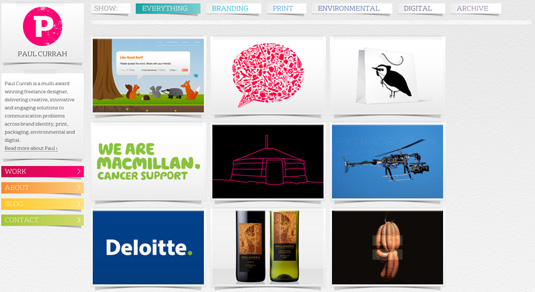 Paul Currah is an award-winning multi-disciplinary graphic designer, delivering creative, innovative and engaging solutions to communication problems across brand identity, print, packaging, environmental, and digital. His portfolio is a clean and simple offering, with each project photo fading in and out, showcasing different aspects of the creation.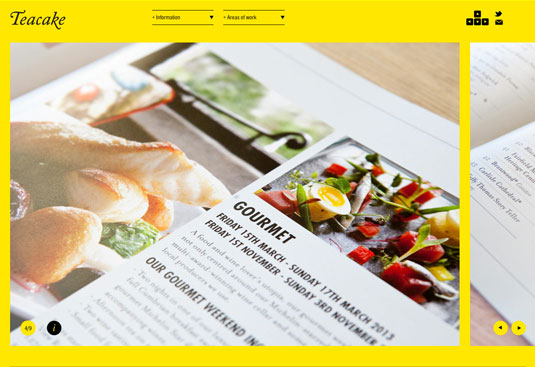 Teacake is a quintessentially British, inventive and conscientious design studio. Its online portfolio instantly catches your attention with its yellow backdrop and large imagery. Navigating through the site you see a strong and diverse portfolio of work. Our only plea would be for the trackpad to allow for horizontal scrolling through the content.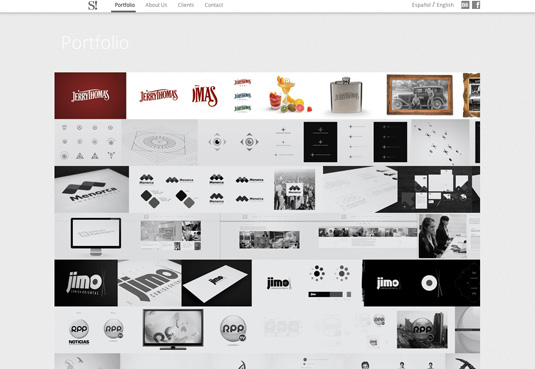 Smart! is a multidisciplinary team of professionals in graphic design, communication and information technology that have two offices in Buenos Aires and Perú.
Their online portfolio has a simple structure, with the grey turning to full colour once you hover over each project. We love that the selected images from each project are presented in a horizontal line.
Next page: 25 more inspiring design portfolios...