The best cloud storage services are the ideal way for any creative to keep their files safe and organised. No matter whether you're an illustrator, animator, photographer, video editor or anything else, you're going to be working with reams of data. As resolutions get bigger, so do files, and you need somewhere to keep it all. That's where the best cloud storage services come in.
Cloud storage services are dedicated servers for storing data – you'll usually pay a subscription fee, and then be able to access your data anytime, from anywhere (as long as you have an internet connection). For a more detailed explanation, read our jargon-busting guide: what is cloud storage? We also have specific cloud-storage guides for specific use case, so check out our guides to the best cloud storage for business and the best cloud backup for Mac if those sound useful. Otherwise, read on to discover the best cloud storage services available today.
Quick links: 3 best cloud storage deals
Why you can trust Creative Bloq Our expert reviewers spend hours testing and comparing products and services so you can choose the best for you. Find out more about how we test.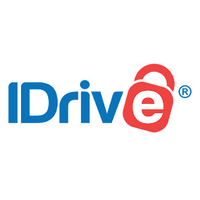 01. EXCLUSIVE: One-year 10TB plan: $79.50 $3.98
Get 95% off: Cloud storage doesn't have to be expensive with this amazing deal. Creative Bloq readers can get an exclusive offer of 10TB (previously 5TB) for only $3.98, for a whole year. That's cheaper than a drink at Starbucks!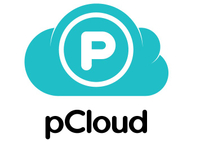 02. pCloud: Lifetime subscription for $175
Low cost storage: If you want to save money over the long term, pCloud's lifetime subscription is very reasonably priced indeed, costing just $175. No monthly fees, just a lump sum up front to never worry again.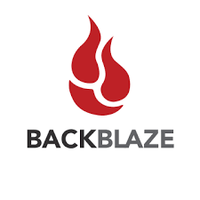 03. Backblaze: Storage for free with ExpressVPN
Looking to save on both storage and a VPN? Then check out this brilliant deal. You can get a year of unlimited cloud storage with Backblaze B2 when you sign up with ExpressVPN, with a 30-day money-back guarantee.
The best cloud storage services of 2022
When shopping for cloud storage, you're looking for the maximum amount of bang you can get for your buck, i.e. the most storage for the lowest cost. For our money, the service that fulfils this brief the best is IDrive. It's got no connection with Apple, despite the name – it's just a great-value cloud storage service with loads of handy features.
Also, right now there's an incredible deal on IDrive for CreativeBloq readers, with the option to get 10TB of storage for just $3.98, for a whole year! That's right – an entire year of cloud storage, for less than the price of a coffee and a donut. That's tough to argue with.
If even that small amount is too much for you to commit, then IDrive does also offer a free plan, which provides 5GB of storage. If you're a creative, this likely won't get you very far, so you'll likely find yourself wanting to subscribe to bump this limit up to 5GB, 10TB or 12.5TB.
The features and functionality the IDrive offers are also great. You get backup and sync from an unlimited number of devices, auto backup of external hard drives, easy file sharing for collaborative working, two-factor authentication, end-to-end 256-bit AES encryption, and more. We also have to give a shout-out to the 24/7 customer support, which is excellent.
IDrive offers some specialised services for certain users. There's a cloud backup app for iOS and Android called IDrive Photos, which is made for those who only need to store photos and videos. It offers you unlimited storage for $4.95 a year, and there's currently a first-year offer that costs just 99 cents.
There's also IDrive Express. This is for those who like a layer of physical redundancy in addition to all their digital storage: it allows you, one to three times per year (depending on your plan), to physically mail in a hard drive, and they'll add the files on it to your cloud account.
For more details, read our IDrive review.
While you might think that the best way to save money on cloud storage is to look for the lowest monthly cost, there could be another option. pCloud offers something different – a one-time-only lifetime fee. You can pay $175 for 500GB, or $350 for 2TB, and have that storage for life. No catch, no extra charges, just peace of mind.
If you still prefer the idea of a subscription model, pCloud does give the option of annual plans, as well as a free option that gives you a decent 10GB (double what you get with the free tier of iDrive).
Of course, none of this would matter if the service itself wasn't up to much, but pCloud is a great choice of cloud storage service. It's got 256-bit encryption and two-factor authentication, as well as the option to store your data in the EU or the US. Individual files can be as big as you like, and backups of deleted or altered files are kept for up to 30 days, in case you accidentally hit the wrong key.
The pCloud Backup service is a useful timesaver, silently working in the background to instantly and automatically back up everything from your computer to your pCloud account. Really, pCloud is an all-around top-tier service – our only real complaint is that the customer support isn't as immediate as IDrive's, requiring you to fill in a form or send an email and wait for a response.
For more details, read our pCloud review.
Backblaze has one major advantage over other storage services – it offers unlimited storage. No caps, no file size limits: if you're willing to pay for the privilege, you can store anything and everything on Backblaze. If you're, say, a videographer frequently working in 8K, this is a godsend.
Backblaze can be set to automatically back up your system, continually or at regular intervals. If you're looking for a cloud storage solution for your business, it might well be this one. Backblaze promises a data durability rate of 99.999999999 per cent. This may seem meaningless, but what the company says it means in real terms is that if you stored a million objects for 10 million years, you could expect to lose one file. It means your data is safe, put it that way. Though be aware that files aren't encrypted, so there's potentially more vulnerability to an industrious hacker.
The free version of Backblaze is not unlimited, but gets you 10GB of storage with an upload limit of 1GB per day. However, there is a way you can get the impressive B2 plan, at least for a while. If you sign up to 12 months of our top-rated VPN service, ExpressVPN, you can get the Backblaze B2 plan for free. This means a full year of Backblaze storage for absolutely nothing, plus you get three free months of ExpressVPN too.
For more details, see our Backblaze review.
For creatives who do a lot of collaborations, file storage really means file sharing. And while it's not the newest service in town (it's been around since 2008), Dropbox remains the best cloud storage service for sharing your files with others.
Even if you don't use Dropbox yourself, you've probably been sent a Dropbox link by someone else at some time or other. In which case, you'll know exactly how easy Dropbox makes it to move files between collaborators.
It's also packed with features that make it easy to work on files collaboratively, including team folders, editing tools, secure file transfers and commenting. To push this even further, Dropbox Spaces brings the most popular collaboration features from across Dropbox into a single surface to help teams manage projects together.
Other standout features include an intuitive interface, real-time syncing across multiple devices, 256-bit encryption and two-factor authentication. You can access 180 days of file history, and even add watermarks and smart permission options to your files.
The free version of Dropbox offers a limited 2GB of storage, while if you pay you can boost this to 3TB, 5TB or unlimited, depending on your plan. Paid tiers also unlock advanced features such as device approvals, audit logging, centralised admin consoles and networking controls. Be aware, though, that these options are pretty expensive. For more details, read our Dropbox review, and our comparison of ICloud vs Dropbox.
If you run a creative business, you need to think about long-term archiving of all your projects and other resources. In which case, we recommend Zoolz has long been geared towards businesses with long-term data archiving needs. (Alternatively, if you're a freelancer, it also offers a cheap plan called Zoolz Home for individuals, which includes a 1GB free version.)
With the business plans, you get up to 1TB storage, along with automatic backups, uploads and syncing to a variety of devices, and smart AI that groups together objects, faces, documents and text for easier organisation. There's no free plan, but there is a free trial.
Zoolz also offers file versioning, photo recognition, and a range of search options with smart filters. And 256-bit AES encryption and multi-factor authentication helps keep your data secure. Overall, then, Zoolz is a great storage option for any creative business struggling to manage an overload of files. For more details, see our Zoolz review.
What do photographers need? Lots of storage! To meet that need, Degoo Cloud is designed specifically for photographers and gives you an incredible 100GB of space on the free option.
So where's the catch? Well, with the free plan you'll get served a lot of ads, you can only use it on three devices, and your account gets cancelled if you don't use it for 90 days. Those issues disappear when you upgrade to a paid plan. Then you'll get either 500GB or 10TB storage, support for either 10 or unlimited devices, and access to pro features such as zero-knowledge encryption and a photo-storage maximisers.
Degoo Cloud has a ton of features that photographers will love. These include 256-bit end-to-end encryption and two-factor authentication, which is handy when clients value their privacy and need to protect their images from unauthorised use. You also get automatic uploading, cross-device support and real-time syncing, all of which make it easy to upload and download images when you're out on a shoot.
You can upload files via any desktop web browser, Android and iOS app, and there's special apps for Huawei phones (given that new Huawei phones are banned from the Google Play Store). We also love the option to duplicate every one of your backups if you choose.
Finally, Degoo has the most beautiful interface of all our best cloud storage providers. Beautifully designed, with elegant typography and fun illustrations, this helps make uploading your files just that bit more pleasurable. For more information, see our Degoo review.
If you're dealing with big commercial clients, protecting your privacy and data security can often be your top priority. Ensuring that none of the files you exchange gets intercepted by bad actors can make the difference between them trusting you and ditching you as a freelancer. If all this sounds familiar, then NordLocker is the best cloud storage service for you.
Not only does NordLocker offer very powerful encryption, but all your data is automatically encrypted before you upload it, so even NordLocker can't see it. Secure file-sharing, two-factor authentication and master password support are all included too.
NordLocker has nicely designed interface that's easy to use. You get 3GB on the free plan, and 500GB or 2TB on the paid one. Until recently it was only available on Windows or Mac, but since last November it's also been offering iOS and Android wrapper apps that feature end-to-end encryption. The company is currently working on native apps for both mobile platforms, which are promised soon.
The main downside with NordLocker is that, while online and email support is good, there's no phone support. For full details, see our Nordlocker review.
If you have Windows 10, you already have OneDrive, which includes 5GB of cloud storage for free. However, if you take out an Office 365 subscription, that gets bumped up to 1TB, with the option to pay for more. Alternatively you can pay for 100GB of monthly storage without Office 365 at a surprisingly low price.
The service offers real-time syncing, 30 days of file restoration, ransomware detection and a personal vault that protects key files with ID verification. There's support for multipage scanning, offline folders, automatic photo saving and editing on any device. As well as using it on a Windows computer, there are apps for Android, iOS and macOS. It's not, however, supported on Chromebooks.
OneDrive may lack some the advanced features of its business-focused rivals, but it's solid, reliable, easy to use and nicely integrated into Microsoft's other business software. And that means OneDrive is constantly improving. For example in January 2022, Microsoft has been rolling out a new feature for Teams that allows you to automatically delete recording files stored in OneDrive after a pre-set time.
For more details, read our OneDrive review, and our comparison articles iDrive vs OneDrive and iCloud vs OneDrive.
If you have an Apple device, you already have access to iCloud and its 5GB of free storage. The service integrates smoothly with both macOS and iOS, making it easy to access your files across multiple devices. To see how it works in practice, follow our tutorial How to Use iCloud, and our article How to free up space in iCloud.
iCloud boasts the kind of clear and uncluttered visual organisation Apple is famed for, and two-factor authentication for security. This is a product centred on consumers, and business users won't find the kind of specialist security or advanced features available in other tools. Plus, while you can access iCloud on Windows and Android, if you're not an Apple user it seems kind of pointless.
For more information, read our iCloud review, and our comparison articles iCloud vs IDrive and iCloud vs Google Drive.
In 2021, Apple also launched a paid version of iCloud called iCloud+, which includes advanced features such as Hide My Email, Private Relay (which encrypts your browser data so no one can see it, even Apple), custom iCloud Mail domains, and expanded HomeKit Secure Video storage.
If you've ever used Google's search engine (and let's face it, who hasn't), you'll know that Google is very good at making apps that are easy and intuitive to use. And Google Drive, its cloud storage, fits right into that bracket.
To access Google Drive you just need a Google account, and you'll get 15GB of storage for free. With paid plans, you can get up to 10TB. Everything is nicely integrated with other Google apps such Gmail, Google Calendar, Google Docs and Google Sheets, making it easy to edit, collaborate on, and share your files. Plus if you want to open a file that Google doesn't have an app for, it does a great job of searching for one.
With desktop apps for Windows and Mac, and mobile apps for iOS and Android, you can access all the standard cloud storage features, such as real-time syncing, encryption, offline working and document scanning. You can restore files from up to 30 days in the past, and store photos with no compression. For more information, read our Google Drive review, and our comparison of iCloud vs Google Drive.
As with other Google apps, the company is constantly improving Google Drive on an interative basis, often without a great deal of fanfare. For example, it's currently rolling out a new "search chips" feature, which lets you filter search results more precisely. And a February 2021 update means you can now create pageless documents in Docs, making it easier to collaborate on documents with wide tables and large images.
As we've mentioned already, there are many creatives for whom even terabytes of cloud storage might not be enough. In which case, Box is another service that's well worth investigating, as with most of its paid plans, you get unlimited storage. Note, though, that there's a 5GB limit on individual file uploads.
Box offers some sophisticated security options, data loss protection, note-taking tools and collaboration features. There are bespoke Box apps for Mac, Windows and Android. And Box is also supported by more than more than 1,500 third-party apps.
This isn't the best cloud storage solution for personal use. On the free plan you get just 10GB storage, compared with Google Drive's 15GB, and there's a 250MB maximum file size. Plus its Personal Pro plan isn't very competitively priced. But for creative freelancers dealing with large images and videos, this feature-rich service is very much worth considering. For more details, read our full Box review.
Looking for the maximum storage you can get for free? Then you'll be pleased to know Mega offers a generous 20GB at zero cost. And if you need more, you can get 1TB-16TB at some very low prices.
Mega's desktop apps, mobile apps and browser extensions are basic, but usable. They offer seamless syncing and uploading across its apps and extensions. There's also a strong focus on security, with user-controlled end-to-end encryption, two-factor authentication, and endpoint encryption all included. Both chat and file-sharing are encrypted too.
What really stands out, though, is that Mega publishes its own source code and cryptographic architecture, which is great practice for eliminating security vulnerabilities. So if you're seeking transparency and support for the open web, this is the best cloud storage provider for you. For more information, see our Mega review.
Why is cloud storage useful?
Cloud storage is an alternative to storing all your data (your documents, images, videos etc) on your own phone, tablet computer or external hard drive. Instead, you upload them to a cloud storage service which stores them for you. This allows you to access them anywhere you have an internet connection, on pretty much any device. It also means that if your devices are lost, damaged or stolen, you'll still be able to retrieve your data.
These services often offer extra features to tempt you to buy. These may include automatic backup of your files, facial recognition to make sorting your photos easier, and security features to keep your data safe.
How does cloud storage work?
Cloud storage involves sending your files to a remote database rather than storing them locally. Typically, your data will be spread across multiple servers, sometimes in multiple locations. The cloud storage company will take responsibility for keeping your data safe from loss or theft, and making it available and accessible to you at all times. This service is usually available as a paid subscription, although most companies also offer a free service with limited storage as a way of luring you in.
What's the best cloud storage provider for creatives?
IDrive is our pick as the best cloud storage provider for creative professionals. For a start, it's excellent value: with this deal you can get 10TB of storage for just $3.98, for a whole year. It also boasts great collaboration features, which save you a lot of time and effort when remotely working with other creatives. There are strong security protections, which should keep your most nervous clients happy. And iDrive offers excellent customer support, via phone five days a week, or by email and live online chat 24/7.
What's the best free cloud storage provider?
Most cloud storage providers offer a free plan, but the amount of storage you get is limited. Google Drive is our pick as the best free cloud storage provider. It offers a generous 15GB of storage, and the interface is easy to use and connects beautifully with other apps and services.
That said, if you're a creative professional, such as a photographer, who needs more than 15GB, then check out Degoo Cloud, which offers an incredible 100GB for free. What's more, for each friend you invite to Degoo, you receive an additional 5GB of space, up to a maximum of 500GB.
Is cloud storage private?
Data held in cloud storage is generally kept secure. The data in cloud storage servers is encrypted, which makes hacking it a laborious task. The security is not infallible, but breaches tend to come from human errors, like a user giving out their password to a scammer, rather than remote access.
However, it's worth knowing that data in cloud services can be legally viewed. Governments have the right to legally request data that is stored in the cloud, and it is up to the service provider's discretion whether they provide it or not – and they often do. Google, Microsoft and other cloud storage providers get a lot of requests for their data every year, requests they frequently grant. You may not be bothered about the idea of some low-level government employee squinting at your old holiday snaps and "project_final_FINAL2.psd", but if you are, then it's worth being aware that this is a possibility when using cloud storage.
Related articles: