If you need to promote yourself online or just want to have a 'home' on the internet to show your latest creative work but do not want or choose to pay for an online presence, then you need a free blog website platform. Being free doesn't mean the options are poor or that you need to be a coding genius.
In fact, many of our free blog website choices offer compelling features normally found in paid-for website platforms. Saving money isn't the only benefit of free blog website platforms. They are also great alternatives to social media, which have limited creative options and unhelpful fixations on shares and likes. Plus, with the several good-looking templates, you get a lot more creative control.
But which are the best free blogging platforms around? We've tried all the picks on this list and received feedback from other creatives who use them. Look out for links to the full reviews to find out more.
When choosing, as the price is not a factor, you need to decide what is more important to you: ease of use, design flexibility, and the ability to 'upgrade' to a paid site when needed. The easiest platforms tend to be more restrictive in terms of how you want your blog to look. If you want design flexibility, you'll need to be willing to flex your technical and/or coding skills to make it work.
Want some help with the first steps? Check out our piece on how to start a blog. And if you'd rather create a more general site to promote your work, see our guide to the best website builder.
Top 3: Best free blog website platforms
Why you can trust Creative Bloq Our expert reviewers spend hours testing and comparing products and services so you can choose the best for you. Find out more about how we test.

01. Wix: The best free blogging platform for newbies
With Wix, you can start a blog for free and we've found it very easy to use. You can use templates, and don't need to know anything about coding. Remove the ads and get a personalised URL from just £3/$3.54 a month.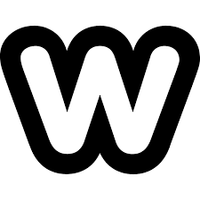 02. Weebly: one of the easiest free blogging platforms around
We find Wix even easier to use than Weebly. That makes it a great choice for artists and designers who are tech-challenged or new to blogging. The free plan comes with hosting included, while paid-for plans start from £4/$6.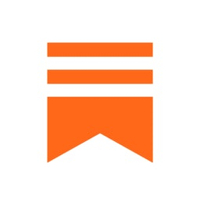 03. Substack: an alternative free blogging platform
Want to promote your art or design business via an email newsletters and a blog? Substack lets you do both! In our review, we found its editorial interface super-intuitive. It's free till you take on paying subscribers.
The best free blog website platforms for creatives
Need to launch a blog quickly and easily? Then Wix is probably the best free blogging platform for you. This popular blogging platform lets you build a blog (or indeed any other kind of website) using simple drag and drop.
When we reviewed it, we found getting started and using the interface to be incredibly straightforward. We were also quite impressed with the range of templates, and the fact that you get 500MB of online storage and 1GB of bandwidth, all for free.
For these reasons, Wix attracts a lot of artists and designers, even if it isn't aimed at them specifically. Note, though, that the free account is quite limited. You'll also have an ad for Wix on your site and a Wix domain name. You'll have to pay to remove those and unlock features like an online store and Google Analytics, but the paid-for plans are reasonably priced. We'd suggest starting with the free plan and then upgrading once you begin to attract visitors and want to make things look more professional.
Read our full Wix review for more details.
If you're a little intimidated by the process of building a blog, Weebly is worth a look. When we tested it out for our review, we found it even easier to use than Wix (number one on our list).
The two platforms have a lot in common. They're both based on a drag-and-drop system, which lets you quickly create a website using a template. In our experience of testing the software, we found the main difference is that Weebly doesn't offer as many customisation options as Wix. But the positive side of that is that the interface is less cluttered and easier to use – perfect for a free blogging platform.
As with Wix, the free plan means a Weebly ad on your site and a branded domain name. You also get access to customisable layouts, several free themes, and social sharing features. With a paid plan, you'll lose the ads, get a custom domain, and have more customisation options.
Read our complete Weebly review for more details.
More and more artists and designers are promoting themselves with email newsletters. For many, this is an alternative to blogging... but it needn't be. We discovered that with Substack you can actually kill two birds with one stone. Newsletters are Substack's main focus, but you also get a web page to share all your past newsletters in one place. So it effectively works as a free blogging platform too.
We should clarify that if you want a unique looking blog, this isn't the best choice. Since Substack's main focus is on emails, its blog features are extremely limited. However, you will get a basic CMS (content management system) with text formatting tools and the ability to embed images, video and other web content. Plus, Substack is free as long as you make your posts/emails free for everyone to read. Only once you start charging people for subscriptions will Substack take a cut.
When we used Substack to set up a newsletter/blog for our review, we found it to be one of the easiest interfaces we'd ever used. We particularly liked the version history feature, which lets you easily access past versions of your post, and the fact that the lightweight interface kept working, even during periods of low mobile connectivity. See our full Substack review for more details.
With the options mentioned so far, you only get limited control over how your blog posts look. As an artist or designer, you're probably used to having more control over your work. We think the best free blogging platform for that fine level of control is WordPress.org (not to be confused with WordPress.com – the next on our list).
This open-source site-building software is totally free to use, and we've found that what you can do with it is basically unlimited. The pay-off is that it takes a bit more work to learn the system. When we reviewed it, we found that WordPress.org's software takes some time to understand, and getting the results you want may require learning at least some web design skills. Considering this is a self-hosted platform with no dedicated customer support, that may be a step too far for some.
This isn't, then, the best choice of free blogging platform if you want to build a blog in a day. Also, note that you'll still need to pay for web hosting and a domain name to get your blog online. However, if you take the time to get to grips with it, you'll be rewarded with an unprecedented degree of control over your site. Plus, any ads that appear on your blog will be ones that you've chosen to put there.
Our article on how to make a website will help get you started with an option like this, but you'll also need to acquaint yourself with WordPress's extensive documentation (our guide to the best WordPress tutorials can help).
See our WordPress.org review for more details, and also check out our guides to the best free WordPress themes and best WordPress plugins.
If you have a specific niche professional audience in mind for your blog, chances are that many of your potential reads will be on LinkedIn. While you might think of LinkedIn as simply a business-oriented social network, nowadays it's also commonly used to share blog posts. Some people publish their posts on LinkedIn alone, while others publish them to their own blogs and link to them on the platform. Either way, if you have a lot of connections on LinkedIn, it's a great way to get your words in front of their eyeballs.
No, you won't get your own blog website. But if your main interest is simply getting your blog post read by lots of (the right) people, LinkedIn could do the job. And it's very simple (and free) to use. Where you would normally post an update, simply click the icon 'Write an article'. You can then enter a headline, upload an article image, and type in (or copy and paste in) your blog post.
Despite their similar names, WordPress.org (number five on our list) and WordPress.com are quite different beasts. The former offers a powerful web design platform but has a big learning curve and you have to pay for hosting and a domain name. In contrast, WordPress.com is an all-in-one solution, which includes hosting and a domain, and is much easier to use.
For those reasons, we find WordPress.com to be a better choice if you don't want to spend a lot of time reading documentation and developing web design skills. With the free plan you get free hosting, 1GB of space and a branded domain name ending in .wordpress.com. You won't, however, have much ability to customise your site's look and feel, and your blog will have third-party ads.
When we reviewed WordPress.com, we found it offered great value for money, a good selection of themes, and was much easier to set up and use than WordPress.org. On the downside, we also found the interface noticeably more complex than other free blog sites such as Wix, Weebly, and Squarespace.
Learn more in our in-depth WordPress.com review.
So far, we've focused on platforms where you can build a blog without knowing code. But what if you are a coder? In which case, here's the best free blogging platform for you.
Joomla saves you from having to built your site from scratch, but still lets you add code to customise it. It's quite a lot like WordPress.org (number 5 on our list) in that it's free and open-source software for website building, but you'll need to pay for a domain name and hosting (although there is a way around this, which we'll come to in a moment).
Joomla has hundreds of templates to use and customise, and lots of extensions for adding extra features and getting your blog looking just the way you want it. It doesn't have as many themes and add-ons as WordPress.org, but if you're able to code, Joomla is a better bet, especially if you want a larger, more complex site. If you foresee your blog growing into something bigger that you could potentially make money from, this is probably a more scalable solution.
When we reviewed Joomla, we found it offered some excellent out-of-the-box tools, as well as a good range of extensions, and overall impressive flexibility in how your blog looks and feels. However, we didn't feel it was suitable for anyone without technical or coding skills.
Don't want to pay for hosting? Since 2015 Joomla has teamed up with SiteGround to offer a great solution. The launch.joomla.org service offers you the basic standard publishing features of Joomla, with free hosting. This free option isn't much use if you want an advance website from the get-go. But it is a great way to get started, as any blog you develop here can be upgraded later into a full-fledged self-hosted project.
Read our Joomla review for more details.
The main problem with blogging is actually getting round to writing a blog! The longer a gap you leave between your posts, the less credibility you'll have as a blogger, and the less likely it is that people will follow you. So if you're an Evernote account, here's a way to make blogging quicker and easier.
Brilliantly, Postach.io lets you turn your Evernote content into a simple blog post, in a click of a button. All you have to do is connect your notebook and tag public content as #publish. You can use Markdown for styling if you wish, HTTPS is supported, you can even add commenting functionality via Disqus, and automatically share posts to Twitter and/or Facebook.
Besides that, there aren't many features. So if you want to customise the look and feel of your blog, you should look elsewhere on this list. But as a way of quickly putting a blog post live, it can't be beaten, especially if you're already au fait with how Evernote works.
It doesn't matter how many helpful 'how to' guides you read; sometimes dealing with blogging platforms can be confusing and frustrating. So it's great news that Site123 offers free 24/7 live chat support to help you set up your blog.
When we reviewed Site123, we tested how good this support was in practice. Results were good: we were connected with a friendly agent just within five minutes the company promised. Note, though, that phone and email options are not on offer.
Site123 is pretty easy to use too. Like most platforms on this list, it provides a selection of ready-made styles and layouts and handy prompts to help you build your blog. So in fact, you may not need any support at all.
On the downside, the results can look a little basic when compared with more advanced platforms. And like with many of the best free blogging platforms, Site123 will place its own ads on your site. But if all you need is a simple blog with comments, post scheduling and social integration, you'll find all that here.
For more details, see our Site123 review.
If you're an experienced coder, Jekyll is an excellent choice, as it's made with web developers clearly in mind. Give it some text files with optional markdown, and it'll turn them into a static site that you can host anywhere you like.
Jekyll is the engine behind GitHub Pages, which means you can host your blog there for free. Making your blog with Jekyll avoids the need to work with technicalities such as databases, upgrades and so on. That means there are fewer things to go wrong, and you can build something from scratch rather than having to rely on templates. For more details, follow our tutorial how to build a blog with Jekyll.
First launched in 2007, Tumblr was once hugely fashionable; the TikTok of its day. And if you tend instead towards the visually anarchic, it still might be worth a look.
One of the best free blogging options around for random, chaotic fun, there's a surprising number of people still using Tumblr. And it offers some great social features, including the ability for users to follow your posts.
It's very straightforward to customise a Tumblr theme to create your own look. And while there aren't a lot of layout options, it's a solid choice for long-form blogs or image-based posts. You can upload from anywhere with Tumblr's mobile apps. And with nostalgia for the 2000s in full swing, you'll get ironic hipster points too.
About as old as Tumblr (see above), Blogger was one of the pioneers in the field of free blogging platforms. It was acquired by Google in 2003 and is still going strong today. The main benefit is that it's super-easy to use. All you need is a Google ID, and you can sign in and make a quick, easy blog, with plenty of themes to choose from.
Don't expect that blog to look particularly great, and the URL will look pretty clunky too. But if you just want a simple blog, it's easy to use and free.
Don't actually want the bother of building your own blog, but still want to write and publish your own articles online? LinkedIn (number four on our list) is one option; here's another.
Medium was launched in 2012 by Twitter's founders as a platform for lengthy articles, and it remains a polished, streamlined experience. You won't have your own site, and design-wise, there won't be anything distinct about your posts, compared with those of other Medium users. But they will look nice and professional. And you can insert images and video to make it look more distinct.
For experienced developers looking for strong security and advanced features, SilverStripe is one of the best free blogging platforms to consider. It's a free, open-source CMS that's easy to use once it's set up, but you'll need web skills to get that far. Key tools include a web-based administration panel, a WYSIWYG website editor, rich-text editing, quick embedding of videos, and a drag-and-drop, tree-based navigation structure. Note, too, that you'll also have to pay for your own domain name and hosting.
Maybe the biggest challenge you're facing is not building a blog itself, but finding an audience? In which case, Hubpages has a distinctive solution. Hubpages is basically a blogging network with plenty of sections to choose from, including Arts and Design, and it aims to help bloggers connect to a wide audience, share their posts with the community, and even earn some money from advertising and affiliates.
You're tied into the platform's own system and you don't get any control over how your blog looks and feels. On the plus side, we find this makes getting started fairly quick and easy. And the ability to tap into an existing community for your specialism could prove useful. In short, if your priority is to express yourself through words rather than design, it's well worth investigating.
If you're trying to promote yourself, the last thing you want is for your blog to look visually outdated. But ensuring your blog keeps up with design trends can mean a lot of work, if you need to go back and redesign all your old posts,
Contentful offers an inventive way to solve this puzzle: its unique 'API-first' approach keeps content separate from design. This means that if you decide to give your blog a visual update, the new look will be instantly applied to all your old content. So if, a few years down the line, you decide you want a completely different design, it'll be easy to do so.
Can anyone write a blog?
Yes, absolutely anyone can create and write their own blog! Tens of thousands of people do so every day, and with so many free blogging platforms out there, all you need is a computer with an internet connection to do so... or even just a phone!
A related question, of course, is: will anyone read your blog? There are absolutely no guarantees on that score, and it's entirely down to you to promote your blog.
If you don't have an existing audience elsewhere, our advice is to get the content right first and then start to build up your audience gradually via word of mouth. If you can provide information and insight that's unique to your blog, by focusing on a niche area that you're passionate and knowledgeable about, there's every reason your blog can be a success.
Which free blogging platform is best?
The best free blog website for you will largely depend on what you're looking for. If you want to get up and running quickly, and don't have any web design experience, we recommend Wix, as it makes it very easy to build a website and offers over 500 customisable templates. However, if your priority is having fine control over the look and feel of your site, and you're willing to spend time learning how the system works, we recommend WordPress.org. Finally, if you're an experienced coder, then you'll find either Joomla or SilverStripe gives you the sophisticated tools you need to build an advanced site to your exact needs.
Do I need a website to write a blog?
Not necessarily. Just as you can write short posts on Twitter, Facebook and Instagram without having a website, there are other social networks that allow you to write long articles and post them there.
One of the most popular business networks for blogging right now is LinkedIn. As long as you're signed up to the social network, you can publish articles on the site for free, without needing any technical skills. Just go to where you'd normally write a short post, click on the 'Write an article' button and follow the steps. Once you've written and published your article, you can share it within LinkedIn, and also on other social networks.
How do bloggers make money?
Making money blogging is kind of like making money by playing sports. In both case, very small number of people at the top of the tree are making a large amounts of money. A larger number of people make small amounts of money. And the vast majority are making no money at all.
There are many ways to make money blogging. If you can build up a large audience, then you can sell advertising on your blog. However, the rates for this are very small, so you'll need huge visitor numbers to make this worth your while.
If your subject is niche, then a better strategy can be to create sponsored content that both resonates with your specific audience and sells a certain product or service to them. For instance, an interior design blogger might be sponsored by a high-end wallpaper company to decorate their house in said wallpaper and blog about it.
You can also potentially earn money as a blogger through ecommerce links. You write about a product, use a special link to allow readers to buy that product, and if you do, you get a cut.
Which free blogging platform is best for making money?
If you want to make money from your blog, then most free blogging platforms are going to make that difficult. Put simply, in return for providing you with a free blog, they will incorporate their own ads into your site, and you won't get the money for any click-throughs; they will.
The big exception is WordPress.org. Because this is open source software, you will have total control over what happens on your blog, and that includes deciding to feature your own ads, for which the money will go straight to you. However, be aware that WordPress.org does have a big learning curve to use, and you will have to pay for web hosting and a domain name separately.
Does my blog need a domain name?
Most of the best free blogging platforms will give you a URL for your site, but it will be quite a clunky one that's difficult for people to type in or remember, and will normally contain the company's own name. If you want your blog to be taken seriously, then, you should really buy your own domain name, especially as it'll only cost you a few dollars. You don't necessarily need to do this at the very start, though: it's something you can put off till further down the line when you start to build an audience.