Web hosting certainly isn't the most exciting part of running a successful creative business. But if you want to win new work and clients, it's essential that you have a robust, reliable website for your work – and it helps if you can find a good hosting deal while you're at it.
When it comes to choosing the right web hosting service, though, the sheer choice can feel overwhelming. That's why we've put together this list of the best web hosting service providers, as well as the best cheap web hosting services for those on a tight budget. We've stripped away the jargon and condensed the spec sheets into bite-size chunks, so you can easily navigate the different options.
Web hosting companies usually offer three main paid-for tiers of hosting packages: shared web hosting (the cheapest), VPS hosting (more flexible) and dedicated servers (for complex websites). You'll find a more detailed explanation of the different tiers at the bottom of this guide.
First, you'll need to identify which tier is best suited to your needs – take into consideration any future growth you might expect your website to see. Then, simply choose the appropriate plan.
Read on for the best web hosting services, no matter the size of your website or budget... (And if you need a hand choosing which web builder to use in the first place, we've got you covered too.)
01. InMotion Hosting
Best overall shared web hosting
Wordpress hosting: Yes | Business hosting: Yes | Web design services: Yes | 24/7-US-based support: Yes
Impressive performance
Very good tech support
cPanel and Softaculous-powered hosting
InMotion Hosting is one of the world's largest independent hosting companies. It's been running since 2001, and offers several shared hosting plans – starting from a tempting $2.95/£2.20 per month – all of which come with a ton of great free features that other services might charge extra for. Think: malware and DDoS protection, basic backups, 'spam-safe' email and a WordPress-based Website Builder.
Technical features include PHP, Ruby, Perl, Python and PHP 7 support. InMotion provides both MySQL and PostgreSQL databases. There's easy Google Apps integration, and 24/7, US-based support all year round in case anything goes wrong.
InMotion offers both cPanel and Softaculous-powered hosting. It also provides excellent technical support – and, in testing, our sister site TechRadar also found InMotion's overall performance levels are well above average. That's great news for anyone who wants to see fast-loading websites.
Overall, there's a lot to like here – and competitive pricing too. InMotion also smashes the industry-standard 45-day money back guarantee with a 90-day money-back guarantee, just in case you're not satisfied.
02. 1&1
Our second best choice for shared web hosting
Baremetal servers: Yes | Free SSL certificate: Yes | Secure hacker protection: Yes | Email marketing: Yes
Easy to use
SSL included with everything
Won't break the bank
Germany-based 1&1 is a huge name in web hosting. It's the biggest player in Europe, taking on GoDaddy in the quest for world domination. And at under a dollar a month for the first year, 1&1's Basic package will literally get you started for pennies. That will give you enough to kick things off on your site, until the fee is bumped up to $7.99/£5.99 per month after 12 months. At that point you would probably be better switching to the Unlimited Plus package for only two dollars/pounds more per month.
The freebies aren't bad, either. 1&1 give you a free domain and unlimited storage, with SSL certificates, and 24/7 phone and email support included across all packages. You also get free web design software (NetObjects Fusion 2013), a graphics archive, a 30-day money-back guarantee, transparent replication and a massive 300Gbps network connectivity.
03. HostGator Hatchling
The best cheap web hosting option out there
Unmetered bandwidth: Yes | Unmetered disk space: Yes | Search credit: $200 | Money-back guarantee: 45 days
Great basic plan
No limits or restrictions
45-day money-back guarantee
When it comes to cheap web hosting, HostGator's Hatchling plan is our top choice. The well-known Dallas-based company offers an impressive amount of unrestricted features in its basic Hatchling plan: there are no limits on bandwidth, web space, subdomains, MySQL databases, FTP and email accounts.
There's also one-click WordPress installation, cPanel-based site management and a 99.9 per cent uptime guarantee covering both server and network failures; plus 24/7 customer support, and $200 (£150) worth of Google and Bing Ads credits.
As you might expect with a cheap hosting plan, you can only operate one website on the Hatchling plan. And you won't get a free domain name for a year, either. But we like the low pricing – it starts at $2.64/£1.95 per month on a three-year contract and the free transfers for new accounts within the first month after you've signed up. And a 45-day money-back guarantee means that if you're not happy with the service, you can cancel it.
04. DreamHost
Excellent value web hosting if you'll use its many features
Unlimited: Bandwidth, storage, databases and domains | Website builder: Yes | Support: Unlimited 24/7 | Money-back guarantee: 97 days
Unlimited everything
97-day money-back guarantee
Lots of security features
DreamHost offers shared, WordPress, web, VPS and dedicated hosting, with loads of custom and unexpected features. Key selling points include a 100% per cent uptime guarantee, unlimited 24/7 support via email and Twitter, SSD drives for speed and, unbelievably, a whopping 97-day money-back guarantee.
DreamHost also boasts impressive security features and extensive domain management tools for users who are familiar with website administration. Pricing is fair, too, starting at $7.95/£6/month. With unlimited everything, DreamHost makes for a fantastic balance of features and price.
05. GoDaddy
A good all-round service which is well-known, respected and trusted
SEO Services: Yes | Free domain: Yes | Database backup and restore: Yes | Unmetered bandwidth: Yes
Decent performance
Easy-to-use website builder
cPanel-powered Linux hosting
US-based GoDaddy is one of the largest web hosting companies around. As one of the few that's done television advertising, it's probably the best known, too.
Even its cheapest web hosting package ($5.50/£4) comes with 100GB storage, unmetered bandwidth, and a free domain – with plenty of options due to GoDaddy's vast domain name repository. GoDaddy also boasts a guaranteed 99.9 per cent uptime, free backup and restore, and expert hosting support available 24/7, all year round.
One feature we particularly like is that on every package you can increase hosting capacity on demand directly from your account – handy if you experience a sudden surge in traffic.
06. Bluehost
The number one preferred partner of WordPress
Unmetered bandwidth: Yes | WooCommerce hosting: Yes | Free domain: Yes | 24/7-US-based support: Yes
Easy to use
Feature-packed
Automated setup for WordPress
WordPress is still the most popular website builder, and Utah-based web hosting company Bluehost is WordPress's preferred partner. Bluehost does a good job of balancing price and features for less experienced businesses, while offering lots of options for more advanced users. Its shared hosting packages start with the home user-oriented 'basic' plan, which kicks off from $2.99/£2.20 per month (on a three-year contract); with WordPress plans starting at $20/£16 per month – although bear in mind that's a discounted introductory rate.
For that, you get automated setup for WordPress, as well as other popular apps via a Mojo Marketplace-powered system. Plus, there's a cPanel-based area, so if you know what you're doing, you can tweak things.
Bluehost also gives you a free domain, and provides a free Weebly-based website builder to create a site up to six pages, although website templates aren't included. And bear in mind that none of the plans include SSL, but certificates are available as an add-on from $50 (£40) a year.
With great customer support on offer too, this makes for powerful, feature-packed, user-friendly web hosting – with customisation options for the more demanding user. That said, people who don't want lengthy commitments will probably prefer HostGator's month-to-month options.
07. WP Engine
Premium WordPress hosting for demanding users
CDN included: Yes | Free SSL: Yes | Dev, Stage, Prod Environments: Yes
Excellent performance
Lots of nifty extras
24/7 customer support
WP Engine is another WordPress hosting wizard. Unlike the other web host providers here, WP Engine only provides managed WordPress hosting: there are no e-commerce plans, VPS, dedicated servers or anything else. And while it's expensive for casual users, it offers speed, power and high-end premium features for more demanding users.
There are some valuable benefits to going with WP Engine. The service tests WordPress updates and patches before applying them to your site, while a custom caching system optimises performance. In addition, real-time threat detection is included – and if you do get hacked, the service promises it'll be fixed for free.
The base Startup plan costs $35/£25 per month, although you get two months free if you pay upfront for an annual subscription. This gives you the power to run a single website with 25,000 visits per month and a limit of 50GB bandwidth. An SSL certificate and CDN functionality are included in that price, as is a free migration. WP Engine also promises a 99.95% service availability guarantee.
You can try out any of the WP Engine plans free for 60 days, and with a free site migration service and free SSL certificate, switching over is simple and secure.
How to choose the right web hosting service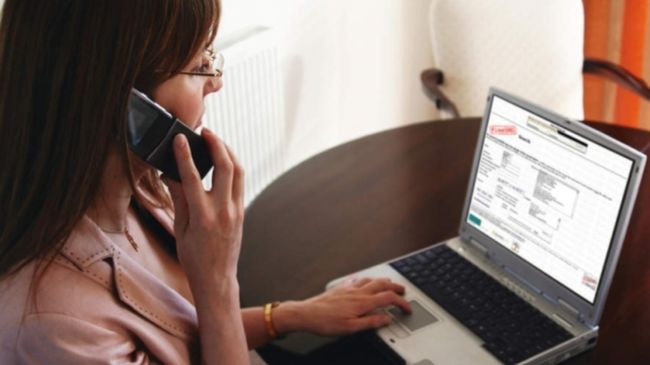 Selecting the right web hosting service depends upon a number of factors, including your resource needs, performance demands, security requirements, cost constraints, server administration preferences and scalability expectations.
So first, identify your needs. Do you have low, heavy or highly variable traffic? Do you need to minimise downtime or guarantee high availability? Do you want control over your server and its performance?
If you're not bothered about any of those issues, you'll probably be fine with shared hosting. If you answered yes to any of those questions, you might be better suited to VPS of dedicated hosting.
Shared web hosting
Shared web hosting means that your website will sit on the same server as many other sites. It's the simplest type of hosting on the market, and it's the cheapest too – it can cost as little as $1/£1 per month – because it comes with limited bandwidth, administration and performance capabilities.
Think of it like a family data plan: responsibility is shared equally among users, and your monthly data needs don't exceed the amount allotted in the plan.
If your needs are pretty basic, shared web hosting is a great option. It's good for small websites and novices who don't want the flexibility and customisation options of VPS or dedicated hosting.
VPS hosting
VPS hosting is a more premium option than shared hosting, giving you greater customisation options and increased performance. It costs more, but you get more bandwidth and private disk space, better performance, more safety features, and have full control when it comes to increasing or decreasing your data setup.
That's important if you're anticipating that your website or creative business is going to grow. VPS hosting will enable you to deliver a user experience that goes beyond the basic shared hosting level.
Dedicated servers
A dedicated server is best suited to anyone looking to build complex websites that need to look after hundreds of users in a no-compromise environment. (Think Amazon.) It's like having your own computer: you don't have to share your space, power or resources with anyone else. Dedicated servers are usually the fastest and most powerful choices available, though some of the high-end VPS options can give the lower performing dedicated servers a run for their money – so check the specs.
Related articles: