Investing in the best web hosting for creatives will mean your website will run smoothly and effectively, whether you're launching an online shop or promoting your business through a portfolio. Choosing the perfect platform is the best way of giving you peace of mind regarding the site's technical performance, and will enable you to focus on your creative work.
Since a website is the best way of showcasing your portfolio and selling your designs to eager customers, you'll need it to work seamlessly – with potential customers able to access it wherever they are and via whichever device they choose. If your site is broken, slow to load, or has dreaded security issues, you could lose potential clients – and your reputation could be damaged, too. The best web hosting for creatives will make all of this less likely, and make running a business much easier for you.
You'll want the best web host to provide clear hosting options, a simple and easy-to-use interface, reliable security (to protect your data) and efficient customer support. When selecting our picks for this list, we considered all of this – basing our choices on the packages out there and feedback from those already using them.
Price is always a crucial part of the decision, especially for smaller creative businesses, and we've assessed this aspect, too. If it's a central concern for you, see our guide to the cheap web hosting. If you're completely new to web hosting and need more guidance, scroll down to the bottom for a breakdown of the different types of hosting available.
If you don't have a website to host yet, see our guide to the best website builders, most of which also offer web hosting. In the meantime, read on to discover the best hosting available today with the pros and cons of each. We'll start with our top three and then move on to our full selection.
The best web hosting for creatives: our top 3
Why you can trust Creative Bloq Our expert reviewers spend hours testing and comparing products and services so you can choose the best for you. Find out more about how we test.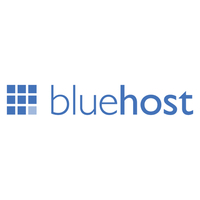 01. Bluehost: best for newbies – up to 72% off
Looking to host your first website? We find Bluehost to be the best web hosting service for getting started, and it has up to 69 per cent off its shared hosting plans. That means paying as little as $2.75 / £2.38 / €2.75 per month for a 36-month plan.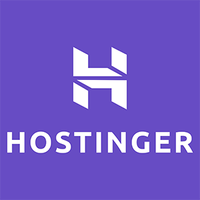 02. Hostinger: the best for cloud hosting for creatives – get up to 70% off
Hostinger's cloud hosting not only keeps your website safe by using data centres spread across the globe, it also offers brilliant value for money. Right now, there's up to 80 per cent off for Creative Bloq readers.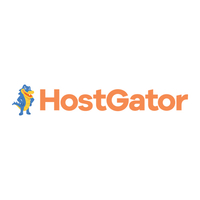 03. Hostgator: the best cheap hosting for creatives – from $2.75 / £2.13 a month
Want to spend as little as possible? Shared hosting with Hostgator is a great service at a low cost. You'll get strong support, a free domain name, unlimited email addresses and a website builder. Prices start at just $2.75 a month.
The best web hosting for creatives today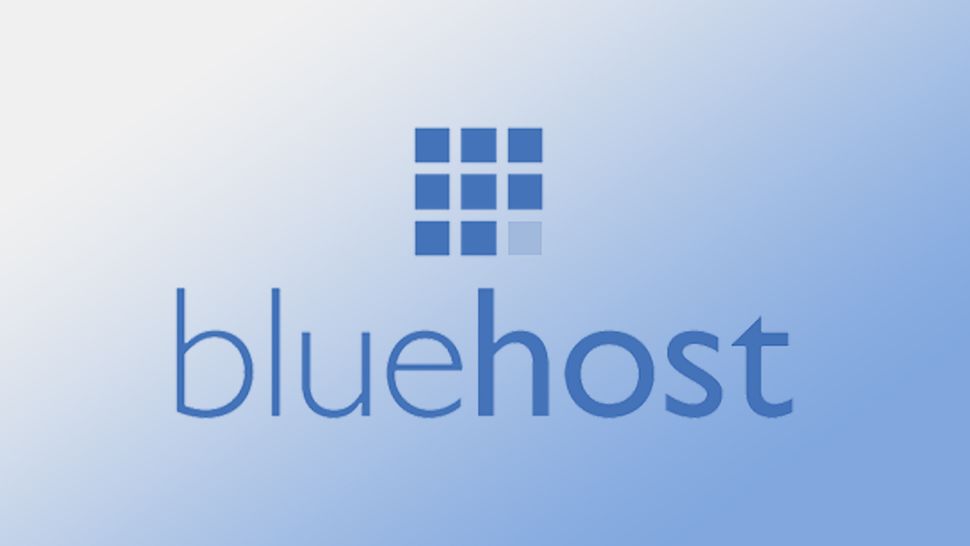 New to hosting? You don't want to be wading through lots of confusing instructions, when you'd rather be doing the creative work that you love. Time is money, after all, especially if you're a freelance creative. We generally find Bluehost to be the best web hosting service for beginners to get to grips with, quickly and easily. It has an easy-to-use interface and top-class, 24/7 customer service.
An onboarding wizard helps you choose the features that you need, making it easy to get started. You won't need any previous experience or knowledge of hosting, and everything is explained clearly. Once you're up and running, there's a friendly control panel that helps you keep an eye on things. If you get stuck, you can choose between ticket-based support, live web chat and 24/7 phone support.
It's also a great choice if you use WordPress since we think Bluehost offers some of the best web hosting for WordPress sites. Depending on your plan, Bluehost will install your WordPress software either automatically or via one click. We've found that it's also easy to transfer a WordPress site from another host – it'll be done within 30 days.
Our testing found that it's great for beginners but there's plenty for more advanced users too, with a range of useful analytics and SEO tools. And if your site/s are quite large and complex, the managed WordPress hosting options are excellent too.
Bluehost's prices are quite affordable, with the cheapest plan allowing you to connect one site with 50GB of SSD storage, unmetered bandwidth, a free domain, a free SSL certificate, and more. (Note, however, that like many hosting companies, the cheap price you start with is only for the initial term.)
That said, as a creative you'll possibly require more storage for large media or other files, particularly if you want to host hi-res images and video directly on your site (as opposed to, for example, embedding them via YouTube). If that's the case, you'll probably want to go for the Plus plan, which offers unlimited SSD storage and unlimited website connections.
For more details, read our full Bluehost review. Plus, if you don't have a website yet, check out our Bluehost Website Builder review.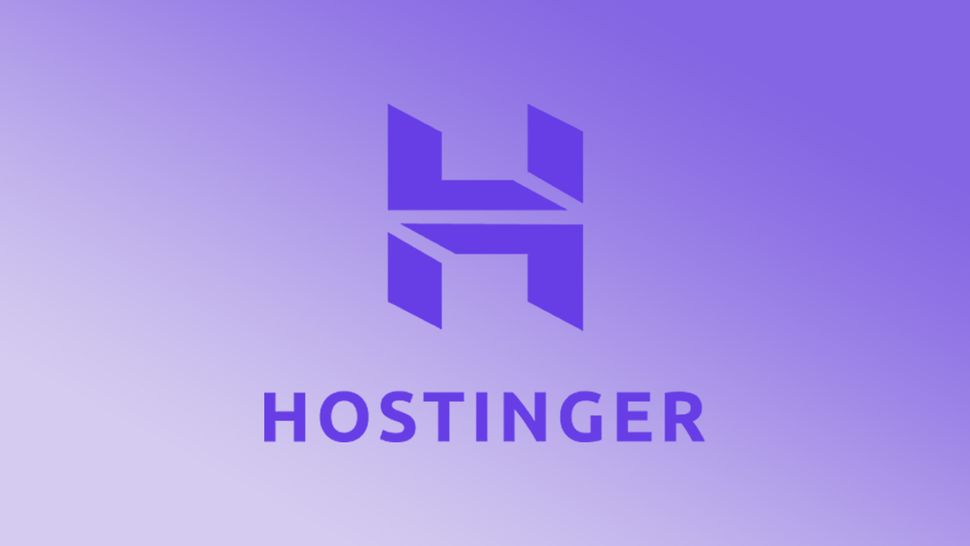 For some creatives, the amount of traffic going to their website can be very unpredictable. A freelance illustrator's blog post, for instance, might go viral without any warning if it hits the zeitgeist square on the chin. Alternatively, a design agency's work for a brand might get a sudden burst of attention if said company suddenly hits the headlines.
If there's a chance that might happen to your site, it's worth considering cloud hosting. You pay for what you need, and that makes it easy to scale things up and down when you need to. Cloud hosting works by storing your website's data across servers in multiple regions. This also provides layers of redundancy that minimises the risk of data loss, even if an outage or other disaster affects an entire country.
The best cloud hosting provider that we've reviewed is Hostinger. Its data centres are spread across the USA, UK, Singapore, Lithuania, the Netherlands and more, and it provides a good, simple way to get a website up and running, and ensure it stays that way.
There are three cloud hosting plans: Single, Premium and Business. Each of these will give you good levels of speed and scalability, and you also get automated updates, daily backups, and free dedicated IP thrown in for good measure. If you can commit to signing up for a year, you will also get a Lifetime SSL certificate, daily backups, unlimited email accounts and a free domain.
On the negative side, Hostinger doesn't offer phone support, and the knowledge base on its website is a little limited to compared to others. However, it does offer the options of 24/7/365 live chat or ticket-based support. Hostinger isn't the best web hosting service for advanced features or managed plans either. But as a no-frills option for cloud hosting, it's our top choice.
For more details, see our complete Hostinger review.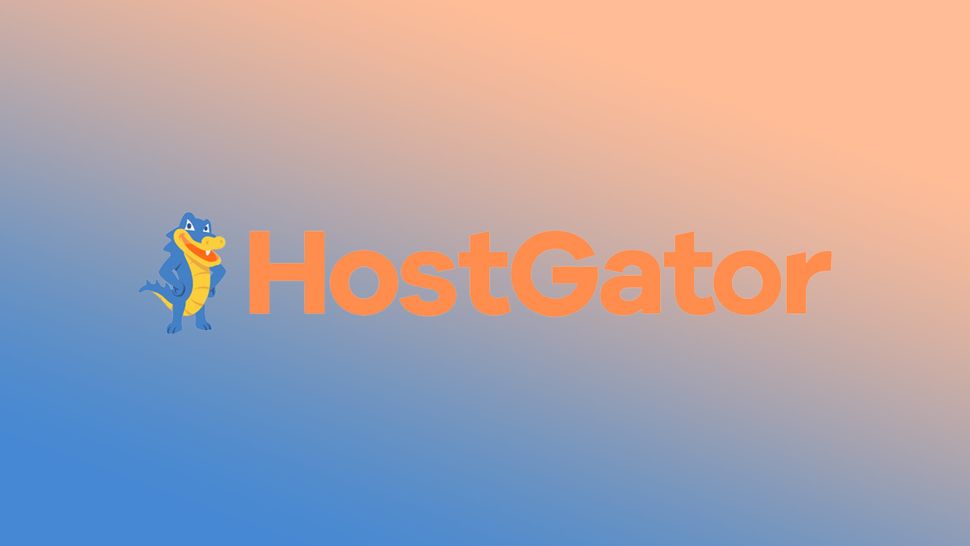 Maybe your website isn't so central to your creative work (or at least you don't expect it to be for now). In this case, you might just want the cheapest form of web hosting that's available, and that means shared hosting, which is cheaper than cloud hosting or dedicated hosting
We think the best shared hosting provider for value right now is Hostgator. Not only are its prices low, but it offers first-class uptime, performance and 24/7/365 support via live chat, phone and email.
Hostgator's shared plans set you up with a free domain, free SSL certificate, $100 of AdWords and Bing credits, unlimited free email addresses, and a website builder, which includes 100+ mobile-friendly templates and an image library. That's a great package for anyone getting started with their first website.
Hostgator has three shared hosting plans. If you want to sell products or services online, you'll need the Business option. Otherwise, you can pick the Hatchling tier to host a single domain, or Baby for more than one. All the tiers are pretty well priced, though note that once you're past the first term, the price more than doubles.
For more info, see our Hostgator review and our comparison of Hostgator vs Hostwinds.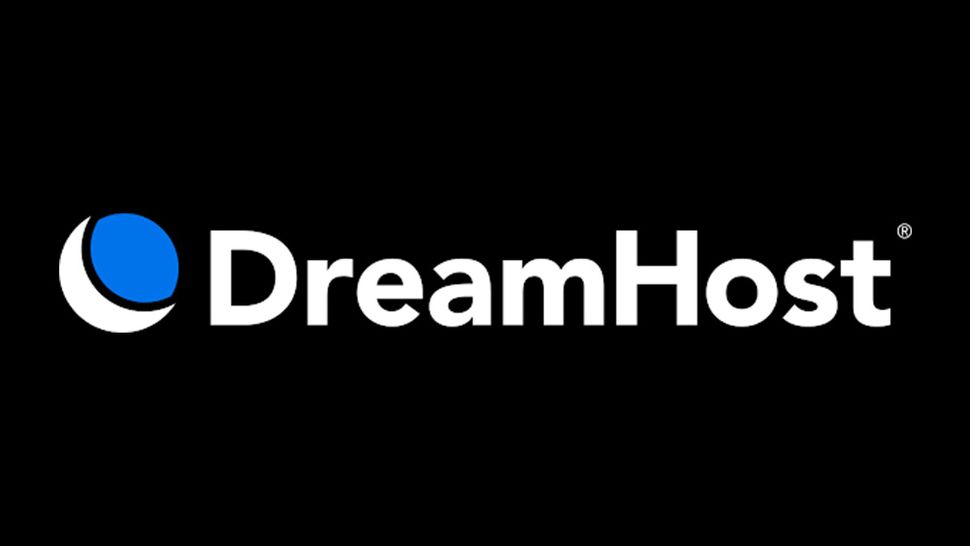 DreamHost also scores well when it comes to shared hosting plans. It offers unlimited bandwidth, MySQL databases and emails (although you pay extra for email if you go for the cheap starter plan. WordPress is preinstalled, so you can get a site up super fast if you're using that as your CMS (though installation is more complex for others), and site security is taken care of with a free Let's Encrypt SSL certificate.
SSD storage offers reliable performance and other bonuses include the option to host unlimited domains from a single account and free privacy protection, which can help you avoid some of those irritating spam emails. If you prefer other hosting options, DreamHost offers VPS, managed, dedicated and cloud hosting too. Small businesses in particular may want to consider the flexible VPS Business plan. Prices for shared hosting plans start at $2.59 and VPS plans at $10 per month.
See our full DreamHost review for more details.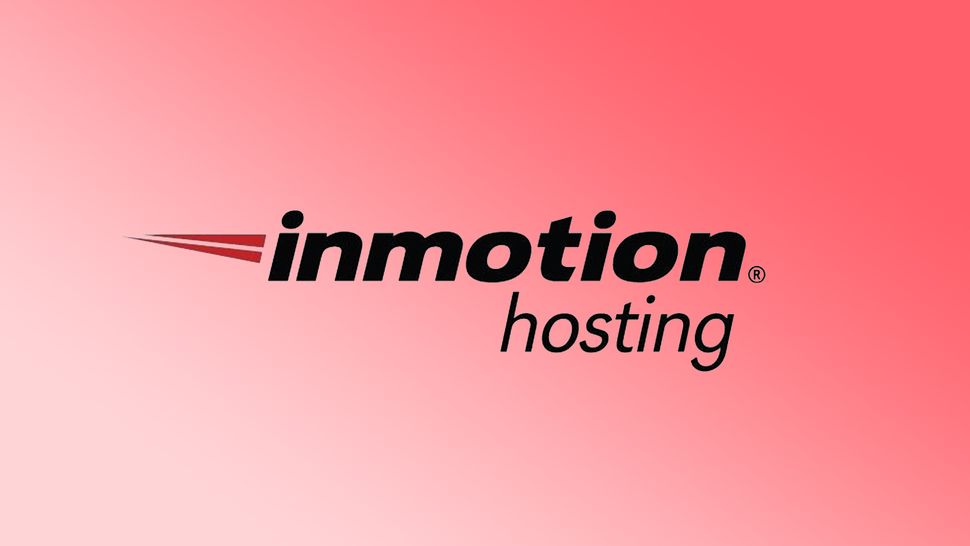 If your creative business has outgrown a more basic site and you're building something larger and more complex (for example, maybe you've progressed from a solo operation to launching your own agency), cheaper forms of hosting may be too limiting. The next step up is VPS hosting, which is pricier than shared hosting, but it gives you more control and greater bandwidth.
We found InMotion to be a good VPS web hosting provider for creatives. Its VPS plans aren't the cheapest on the market, but they're the best value overall. On the cheapest managed VPS hosting plan, you get 4GB RAM, 75GB SSD storage, 4TB bandwidth, one dedicated IPs, free SSLs, a cPanel and WHM. InMotion also offers dedicated Sysadmin support to expedite your data migration and server setup, and a choice of optimisations depending on whether your sites are based on PHP or WordPress.
All of its plans use 100 per cent SSD servers, giving you 20X speeds, and live-state snapshots, allowing you to roll back your server to any time period in the past. The 24/7 support via phone, live chat, and email is also excellent.
In short, if you have something more than a basic site, and you know your way around web hosting in general, InMotion is well worth considering.
For more details see our full InMotion review.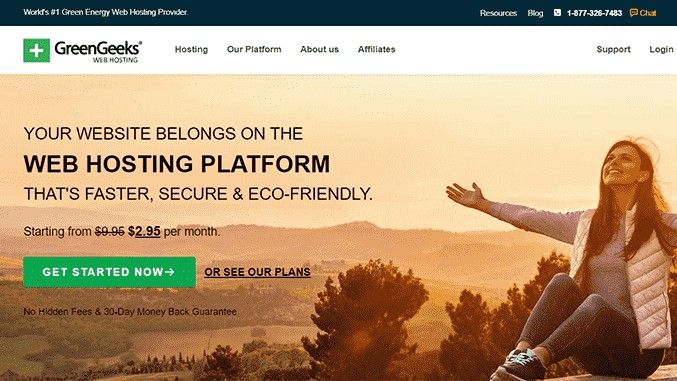 Can a web hosting provider be green? Well, protecting the environment isn't just about tackling the pollution from cars and heavy industry. The millions of data centres around the world are huge contributors to energy use and hence also to the emissions that cause global warming. One thing you can do to help is to choose a hosting provider that's working to minimise that contribution.
How does GreenGeeks do this? Well, it offers what it calls "300 per cent renewable web hosting". It says that every unit of energy consumed by hosting a website is matched in the form of renewable energy credits via the Bonneville Environmental Foundation. They also promise to plant one tree for every hosting account provisioned.
Thankfully, you don't have to compromise on service. We found GreenGeeks web hosting to be reliable – they offer a 99.9 per cent uptime guarantee, a 30-day money-back guarantee, and customer support via live chat, email and phone is good too. The latter is available daily but only between 9am and 12am EST. It also offers WordPress hosting plans and a website builder if you don't have a site yet.
For more details, see our in-depth GreenGeeks review.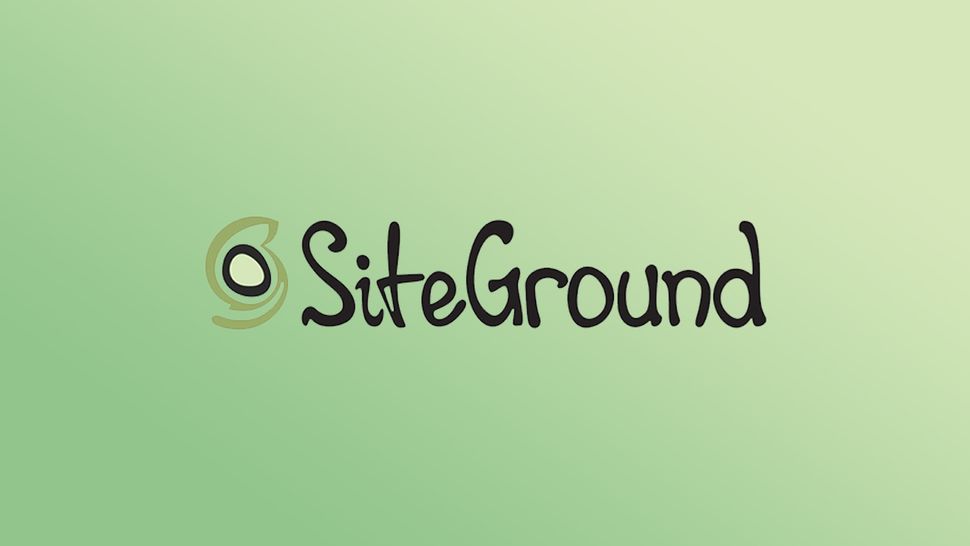 Most creatives these days have a certain level of tech skills since the demands of creative software require it, but that doesn't make you an IT expert. If you'd much rather be working on creative projects than fiddling about with your hosting or researching the different issues that can come up, it could be worth paying for a provider that offers really solid customer support.
SiteGround is our top pick in this area. We've found its staff to be friendly, helpful and, most importantly, very knowledgeable and capable. You can get support in a variety of ways, including chatbots, phone, email, live chat and tickets. We found calls were answered quickly, and on average tickets receive a first reply within 15 minutes. On the most expensive plan, you get priority ticket support from the most experienced agents.
SiteGround is generally a good hosting provider all round too. Its updated interfaces for both hosting accounts and website management put a strong focus on greater accessibility, including high contrast themes. It boasts high speeds and uptime, and you can choose which geographical region your servers are based in.
It's also good choice for ecommerce and WordPress, and there are some smart features for developers, such as being able to create Git repositories. On the downside, it isn't the cheapest web hosting for creatives, and it may be a little advanced for some beginners.
For more details, read our full SiteGround review.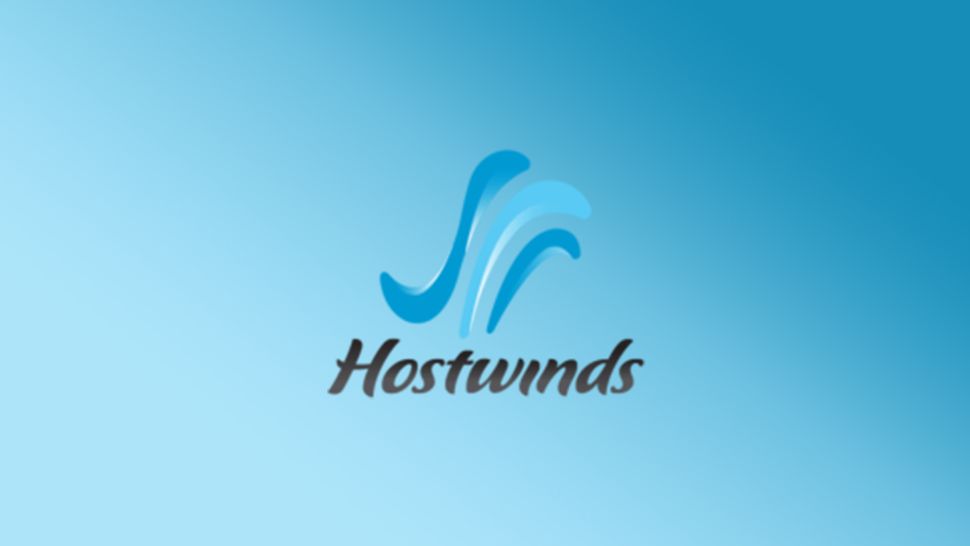 Dedicated hosting is the most expensive type of web hosting for creatives. It offers a high-spec service and powerful customisation tools. It's not something that creative freelancers or small agencies will want to consider, but if you're running complex, large-scale sites for a creative company, this type of hosting may be what you need.
Our pick of the best web hosting provider for creatives that need dedicated hosting is Hostwinds. Every server is fully managed, so tasks such as sysadmin duties, server monitoring and nightly backups are done for you. Hostwinds also offers a lot of possibilities to tweak your setup. For example, servers can be fitted with any combination of SSD or SATA drives you choose, you can customise the amount of RAM, bandwidth and IP addresses you get, and you can choose between different Windows/Linux operating systems.
For more details, see our Hostwinds review and our comparison of Hostgator vs Hostwinds.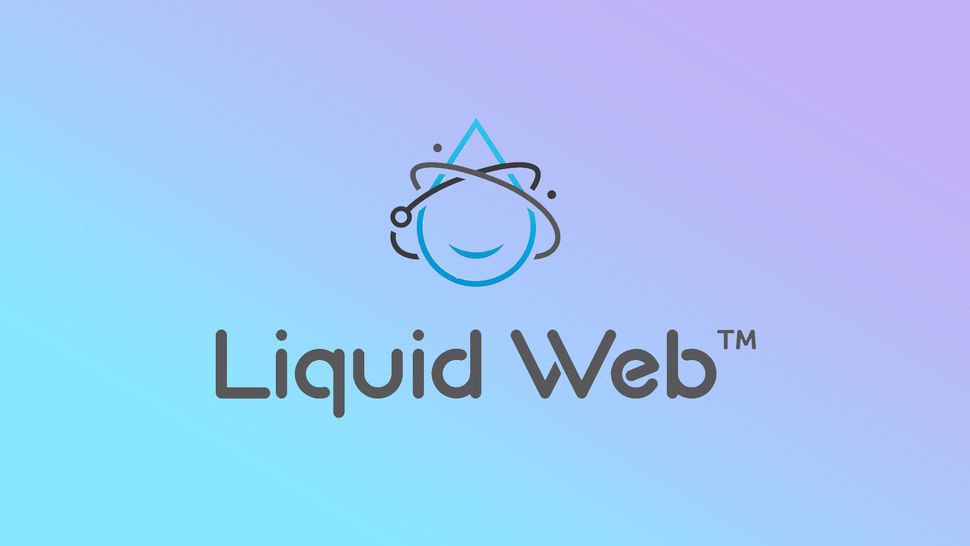 If you're managing a lot of websites for a creative company, you'll probably want to outsource as much of the work around hosting as possible. That's what managed hosting services provide, and Liquid Web is the best option for creatives that we've reviewed.
Liquid Web doesn't just take your money and run: it makes specific promises. When it comes to tech support, it guarantees a response within 59 seconds by phone or live chat and within 59 minutes by email. It also promises 30-minute hardware replacement and 100 per cent network uptime. If downtime does occur, it will credit you 1,000 per cent of the amount of time that you were affected. While you'd still obviously prefer that downtime didn't happen, that guarantee at least shows Liquid Web is confident in the service it's providing.
With specialised solutions for managing email, WordPress, WooCommerce and a host of other cloud products, this is a managed web hosting provider you can really depend on for stability, security and great support.
For more information, see our Liquid Web review.
What is web hosting?
Web hosting is the act of storing all the data that makes up your website, including its code, text, images and video, in a way that anyone around the world with a web connection can view it and interact with it.
In the early days of the internet, when only a few people could access the web, you could actually just host that stuff on your own computer. But these days, with billions using the web, that won't be nearly powerful enough. And so hosting companies use their large arrays of powerful computer hardware, commonly known as 'server farms', to store it for you.
Do I need web hosting?
If you want a website, you need hosting. But the question is: do you need to pay for hosting separately? If you want to learn code and build your own website, you will. However, an alternative to that is to use a web builder platform, a service that makes it easy to build a website without code, using a drag-and-drop interface. These platforms normally comes with hosting included. Web builder platforms you may have heard of include Wix, Weebly, Shopify and Squarespace. If that option sounds good, check out our guide to the best website builder.
What's the best web hosting for beginners?
If you're new to web hosting, we recommend Bluehost. It's the best web hosting for beginners, because of its easy-to-use interface and 24/7 customer service, via phone, live web chat or ticket. It's nicely affordable too. If you don't yet have a website, we can also recommend Bluehost's Website Builder service.
How can I get free hosting for my website?
Some hosting companies provide a free service, but you should treat this with a high level of caution. Such services are very limited, are usually not very secure, and if something goes wrong, the company probably won't make much effort to help you. For those reasons, you'd be much better off signing up with a cheap hosting provider, which can costs as little as a couple of dollars a month.
The only scenario when it might be worth using free hosting is if you just want to experiment with building a website, and don't necessarily want anyone to visit it. In which case, we'd recommend Infinityfree, which provides a fairly decent service and no hidden fees. Alternatively, if you just want a free place to share your portfolio online, see our roundup of the best free portfolio hosting options.
Which website host is best?
Choosing the right hosting is partly about choosing the right company. We list our favourites above, but how do you find the best one for you?
Firstly, think about the level of support you'll need. If you're a nervous newbie, you'll probably want lots, and not all companies provide support in the same way. Some provide live chat and phone support. With others, though, you have to fill in a form every time you have a problem and wait for a reply. That might be a real issue for you if, for example, your website goes down and you're losing money on an important sales day like Black Friday.
Secondly, think about how much storage and bandwidth you'll need. If storage is limited, you might not be able to feature as many images, videos or other large files on your website as you want. Limited bandwidth, meanwhile, means that if a lot of people try accessing your website at once, it might crash. Think about what happens to government websites on tax day, or a reality show's voting website when the final is being broadcast: could the same thing happen to your site?
Thirdly, how important is the speed your website loads? As a rule of thumb, the further away the hosting companies servers are to your audience, the longer this will take. Fourthly, what about security? Some hosts offer encryption, 24/7 performance and threat monitoring, and other features to protect your website; others seem more relaxed.
Finally, think about your specific needs and whether you need your website host to specialise in it. For example, if your website is built on WordPress, you'll doubtless want specialised WordPress software, ideally with one-click installation of the software. This consideration explains why there are, to a newcomer, what seems like bewildering array of types of hosting. We explain each of these in turn in our section below.
The different types of web hosting
In your search for the best web hosting, you'll come across several terms referring to different types of hosting. This can be a bit bamboozling at first if you're just getting to grips with what hosting involves, but below we'll breakdown what these terms mean.
What is shared hosting?
There are several types of web hosting, but the vast majority of website owners use shared hosting simply because it's the cheapest. With this kind of hosting, your site is stored on the same server as a lot of other sites, leading to economies of scale and low prices. It's the obvious choice, then, for small, low-traffic websites. In our view, the best shared hosting provider today is Bluehost.
However, if you own or manage a large and complex website, or a group of websites, and you expect to experience big spikes in traffic, or high traffic overall, shared hosting probably won't allow enough bandwidth for you to provide a reliable service to your users. As a result, users may find your site loads slowly, or not at all.
What is VPS hosting?
VPS hosting is a step up, price-wise, from shared hosting, but is still relatively affordable. Here, your site still shares space on a server, but with fewer other sites than with shared hosting. That means you get more bandwidth, your site will load more quickly, and you'll have better security, as well as more fine control over how your plan works. In our view, the best shared VPS provider today is InMotion.
What is dedicated hosting?
Dedicated hosting gives you an entire server for yourself, and so is more expensive than both VPS hosting and shared hosting (see above). It is, however, a good option anyone running complex, high traffic websites because it makes it much more likely they'll stay online during major traffic spikes. In our view, the best dedicated hosting provider today is Hostwinds.
What is cloud hosting?
Cloud hosting spreads your website data across a number of different servers, usually around the world, for better security and reliability. If you don't like the implications of relying on just one server, which could be shut down due to natural disasters or local political action, then you want cloud hosting. In our view, the best cloud hosting provider today is Hostinger.
What is managed hosting?
The more advanced and sophisticated your needs, the more challenging hosting becomes to manage. To release you from the mundane tasks around site maintenance, managed hosting means you pay the hosting company to handle all the setup, administration, management and support, so you don't have to. In other words, managed hosting is not something you start out with, but something you grow into when running a website at a major, enterprise level. In our view, the best managed hosting provider today is LiquidWeb.
What is WordPress hosting?
If your website is built on WordPress, then WordPress hosting makes the most sense. As the name suggests, this kind of hosting is optimised for websites built on WordPress, in terms of performance, loading times and security. You'll have the WordPress software installed automatically, or via a single click, and your provider will back it up, ensuring you'll always have the latest version.
Our favourite provider of WordPress hosting is Bluehost. For other options, read our guide to the best WordPress hosting companies.
Related articles: