A website builder for artists is now almost as essential as any tool you use for creating your art itself. Even if you work exclusively in physical media rather than digital design, you're almost guaranteed to need a website to help promote your work to the world and allow potential clients and gallery owners to find you.
By choosing the best website builder for artists, you can cut out some of the heavy lifting involved in building a website so that you can stay focused on your work itself. Most of the best website builders are easy and intuitive to use and require no knowledge of coding. The only thing that can sometimes be confusing is knowing which is the right option to choose from.
In this guide, we wade through the marketing and technical jargon to help you choose the best west website builder for artists available now. We explore the pros and cons of each and set out the features you need to know about to make the right choice. You'll find quick links direct to our top three website builders for artists below, or you can scroll down for our full guide. If you can't find what you're searching for, you might also want to see our more general guide to choosing the best website builder for a wider range of options.
The best website builder for artists – our top 3
The best website builders for artists in full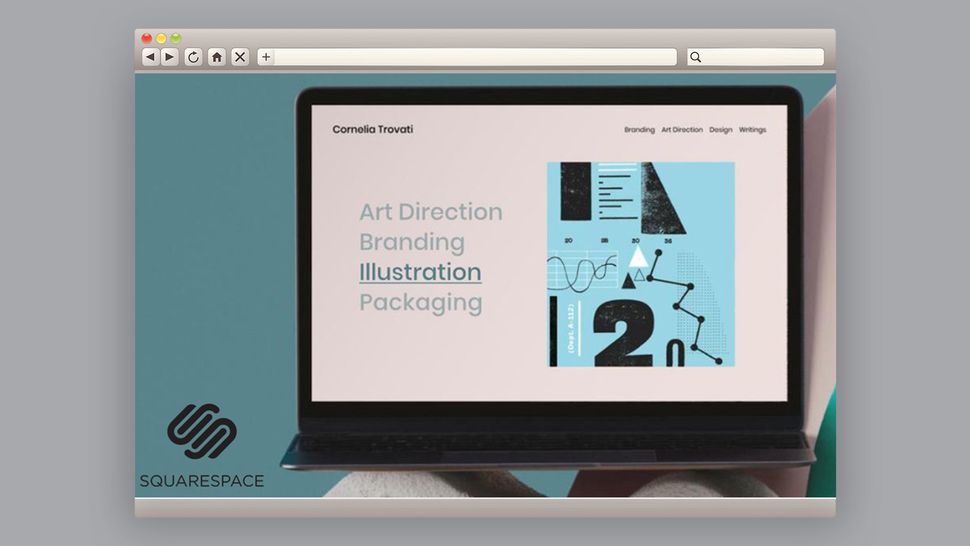 As an artist, you want your work to be displayed in the best possible light, and giving each painting or sculpture the visual room it needs to breathe helps achieve that. The best art galleries achieve this through careful curation and lots of empty space. Squarespace is the website builder that comes closest to reproducing that aesthetic online.
While most web builders are aimed at small business owners, Squarespace has creatives in mind. Its stunning templates offer lovely layouts, all meticulously crafted by professional designers. It also has you covered if you want to add a blog or add an online store to sell your prints.
Like all of the web builders on our list, Squarespace allows you to build a website with no knowledge of coding. You simply drag and drop your own images and text into your chosen template. If you need to customise the template, doing so is fairly straightforward, although it might seem a little bit more fiddly than other web builders on this list, such as Wix. While there's a bit of a learning curve with Squarespace, it offers useful prompts wherever you hover your cursor. The way it works can generally be mastered in an hour or with a bit of concentration, and the reward is a smart, professional-looking website that's likely to make a good impression on the public.
Squarespace doesn't offer a free plan, and it's one of the more expensive web builders on our list, but given the quality of its templates, we think it's worth paying for if you can afford it. Thanks to its focus on the creative community, we think that overall it's the best website builder for artists who want to wow potential customers with their digital portfolios. There's a 14-day free trial, with no credit card needed, so you can try it out before you commit. See our Squarespace review for more information.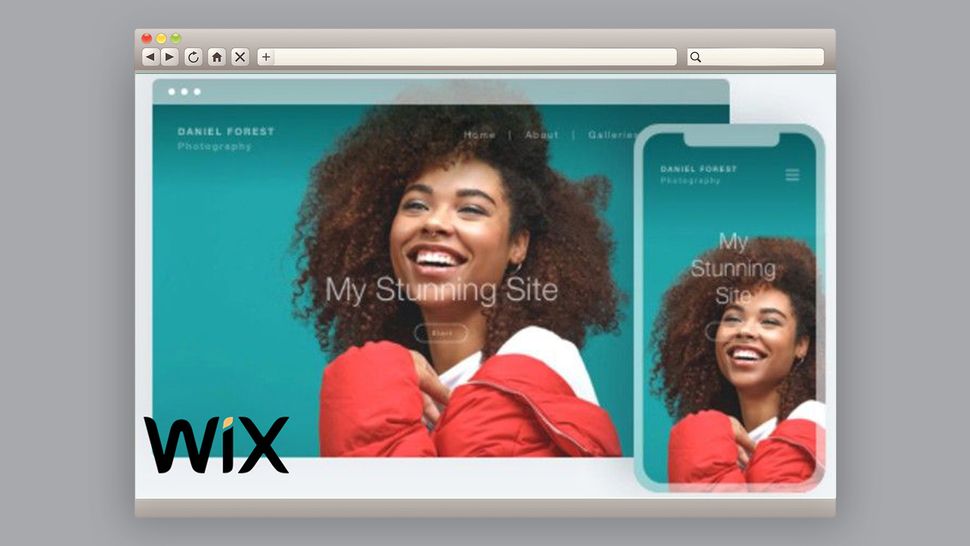 Wix aims at a more general audience than Squarespace, focusing on small businesses of all kinds, from plumbers to lawyers. It doesn't aim to appeal to artists specifically, and its templates tend to be functional rather than particularly elegant or attractive. However, that doesn't mean artists should ignore it. Wix is number one on our list of best website builders for other uses, and it has a lot to offer, especially when it comes to price and ease of use.
The best thing about Wix is that its drag-and-drop editor is extremely simple to use, even for complete newcomers. It offers more than 500 templates, with a lot of art-focused templates to choose from, including 'Illustrator Portfolio', '3D artist' and 'Graphic Artist'. If that still seems like hard work, you can use Wix ADI, a system based on answering questions that's similar to that offered by Jimdo (see below).
The biggest selling point for many artists, however, is that Wix's prices are generally lower than those of its rivals. There's even a 'Free forever' option that will give you a basic website for no cost at all, although that comes with ads and limited features. To get a feel for what Wix is capable of, you can see a selection of artist websites created with its web builder here. See our full Wix review for more details.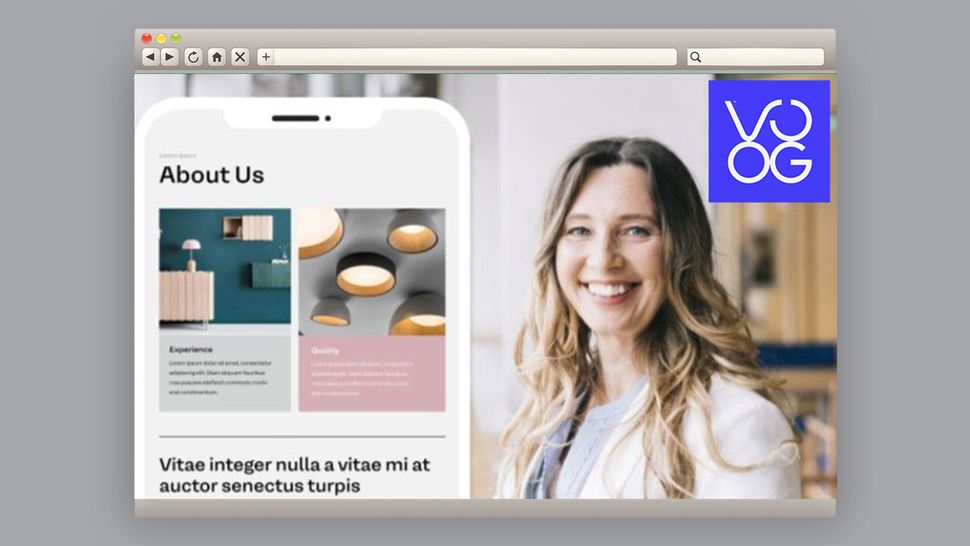 Artists are known for being perfectionists, so chances are you might be looking for something that offers you more control over the look and feel of your site. If you want an option that goes beyond basic template-driven layouts, you might prefer Voog, particularly if you have some experience in web building and don't mind investing some time in it.
Voog offers only a limited number of templates, but they're very well-designed and look sharp on all screen sizes and devices. The big advantage is that they offer a huge range of options for customisation, especially when it comes to blogging and ecommerce features.
You still don't need any technical knowledge to use these, although if you are a developer there are some cool database and API tools that will help you tweak things further. If you get stuck, customer support is available 24/7 via live chat, email, and phone.
Another standout feature of Voog is that you can easily set your site to be available in multiple languages. You can either trigger the language to change automatically depending on location, or allow your visitors to pick their preferred language from the menu. Either way, for any artist wanting to promote themselves and their work beyond the English speaking world, this could be a valuable addition that might allow you to expand your reach. See our Voog review for more.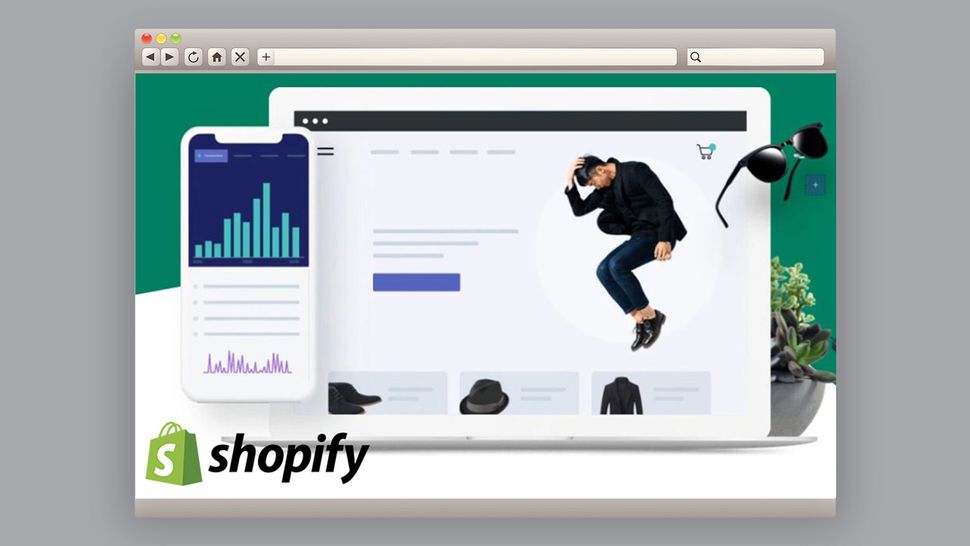 If your main objective is to sell your artwork online, we'd recommend considering Shopify, a website builder that focuses specifically on creating online stores. Shopify has become the gold standard in ecommerce web builders. It boasts some beautifully designed templates, and the drag-and-drop system is very easy to use
Most of the templates aren't free, and the service as a whole is one of the more expensive website builders on our list. However, if you're serious about online sales, Shopify should prove to be worth the investment over time. It offers excellent technical support that suggests the company really does care about its customers. The payment system works very smoothly in practice, and you get a huge range of options for customising your store in a way that suits your needs.
All of this is irrelevant if you only plan to sell the odd print every now and again. In that case, you're probably better off with a basic website and taking orders by email. But if you're serious about gaining regular sales of your art, Shopify has everything you need. You can learn more in our Wix vs Shopify comparison.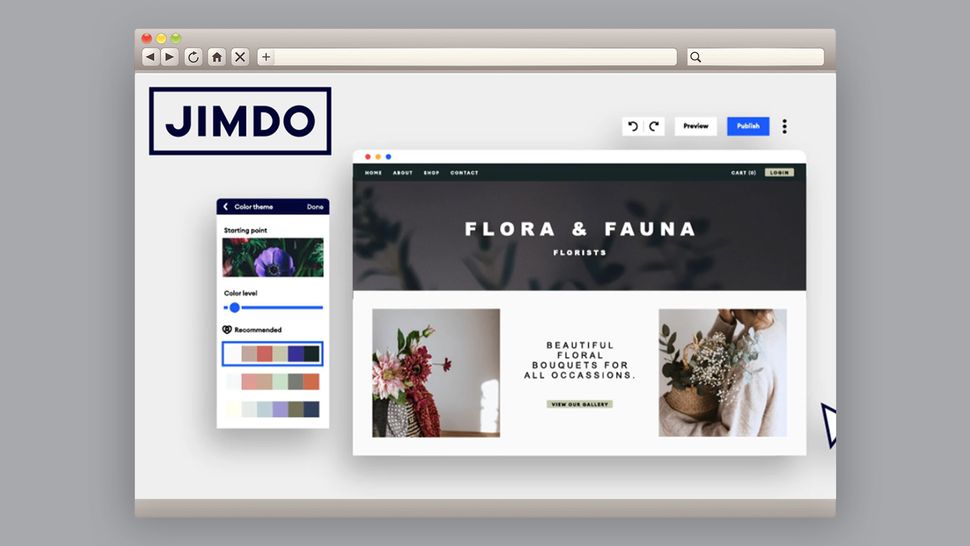 If you're an artist who prefers to steer clear of digital technology, you might get on better with Jimdo. This website builder takes a step-by-step approach, guiding users through the process. You can start creating your site without committing any money or supplying a credit card – just choose the 'free' option when you get to the payment page.
Jimdo will ask you a series of questions about what you want your website to do. You can respond to (or skip) a series of prompts that makes it super-easy to do things like change the fonts and add your own images and text. The guided approach makes Jimdo a good option for those who have no experience of building a site and for whom a template platform like Squarespace still feels a little overwhelming. That said, Jimdo isn't just for newbies. If you do know something about how to code, you can installs widgets that allow you to modify the HTML and CSS of the templates.
Jimdo isn't perfect. There's no live chat or phone support, only tickets; and you can't expect the fastest response to them unless you're on the most expensive plan. Its templates are also pretty basic and not exactly beautiful. However, if you want to set up a website quickly and with the minimum of fuss, Jimdo can certainly deliver that.
Related content: