The best website builder for artists means you don't have to know code to create your own site. And that offers you a very professional way to share your portfolio online, attract commissions, and sell prints and other items. Unlike social media, you'll have total control over how your art appears and how people interact with your content.
So what does the best website builder for artists look like? Well, for a start it should be easy to use. It should also allow you to feature large images, in order that your art can be fully appreciated by your visitors.
Below, you'll find the best website builder for artists available today, for a range of budgets. We'll explore the pros and cons of each, and share the crucial details you need to choose between them. Meanwhile, if you're not an artist, you might prefer our more general guide to choosing the best website builder.
Top 3: the best website builder for artists
1. Squarespace: from $12 / £10 at Squarespace
Squarespace is the best website builder for artists overall. Its beautiful templates are easy to customise, allowing you to create a professional website without knowing code, and present your art in the best light.
2. Wix: from $4.50 / £3 per month at Wix
Wix makes it very easy to build your own website, with no experience required. There's a 14-day free trial, and the pricing super-cheap. There's even a free plan that allows you to build an ad-supported site at zero cost.
The best website builders for artists 2021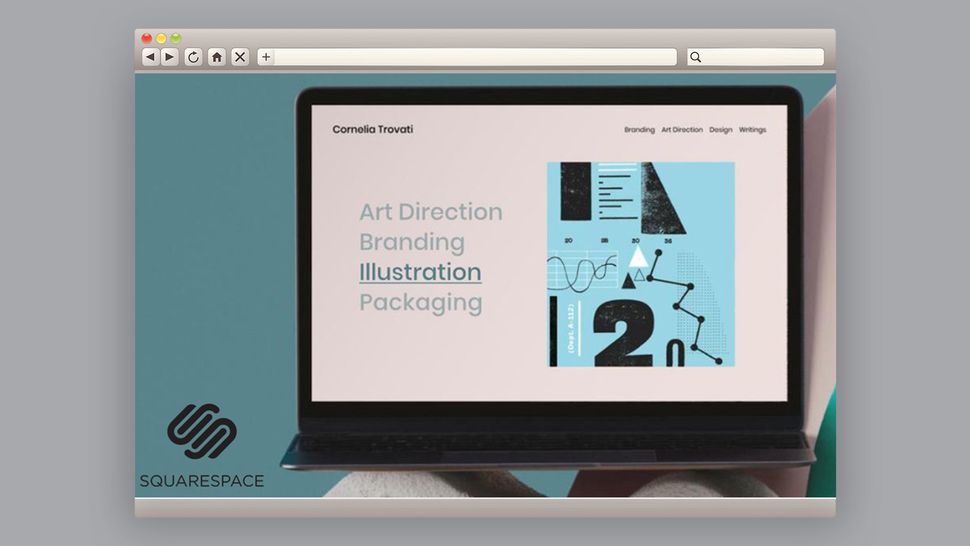 If you were displaying art in a physical gallery, you'd think carefully about how to organise the space to make it as visually impactful as possible. The same is true online, which is why Squarespace is the best website builder for artists today.
Squarespace is purposely designed for creatives wishing to share their portfolios. Its templates are crafted by professional designers, and they really are the most beautiful around. And you don't need to know anything about coding. Just pick a template, then drag and drop your images and text into it.
Yes, there's a bit of a learning curve involved in using the interface: it's not the easiest on the market to be truthful. But you get helpful advice pop-ups wherever you hover your cursor, so it doesn't take too long.
Squarespace doesn't offer a free plan, and it's one of the more expensive web builders. But given the quality of its templates, we think it's worth the money. Plus you also have the option of adding a blog or add an online store to sell your prints and other items. So in theory it could pay for itself, and more besides, over time.
Squarespace offers a 14-day free trial, with no credit card needed, so you can try it out before you commit. For more details, see our Squarespace review and our comparison of Squarespace vs Wix (the next on our list).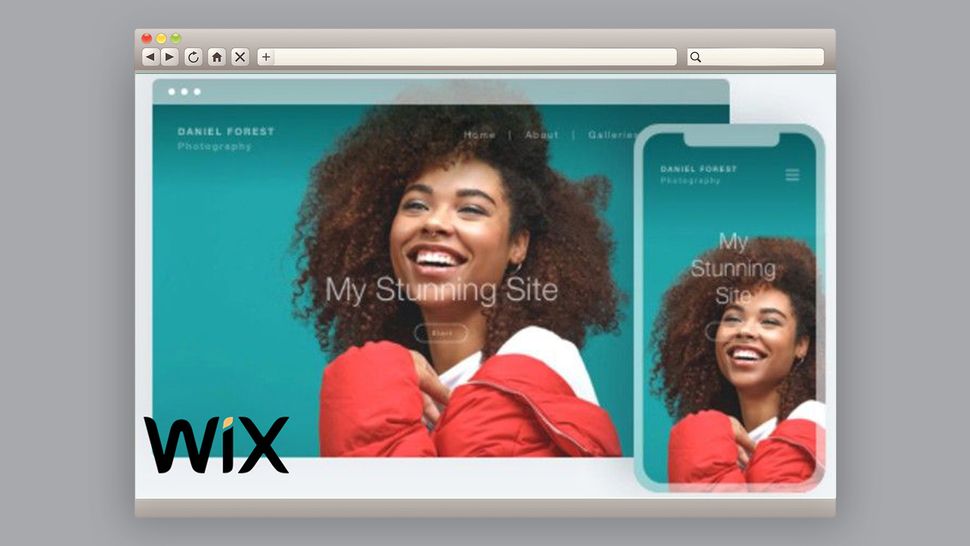 Unlike Squarespace (above), Wix is not specifically aimed at creatives. It offers a mass market web building service, focused on small businesses of all kinds. And its templates tend to be functional rather than beautiful. So why is it on our list of the best website builders for artists? For two reasons: its low prices, and the fact it's so easy to use.
The drag-and-drop editor offers more than 800 templates, including a lot of art-focused templates to choose from, many of them for specific things such as art photographer, illustrator, art gallery, and so on. And if even that's too complicated, you can take the ultra-easy route of using Wix ADI, where you answer questions and the platform just designs a website for you (JimDo, number 6 on our list, offers a similar approach).
The prices are very low, and there's even a 'Free forever' option that will give you a basic website for no cost at all, as long as you can put up with ads, a Wix-branded doman name and restrictions on storage and bandwidth. To learn more, check out this selection of artist websites created with Wix, and our Wix review.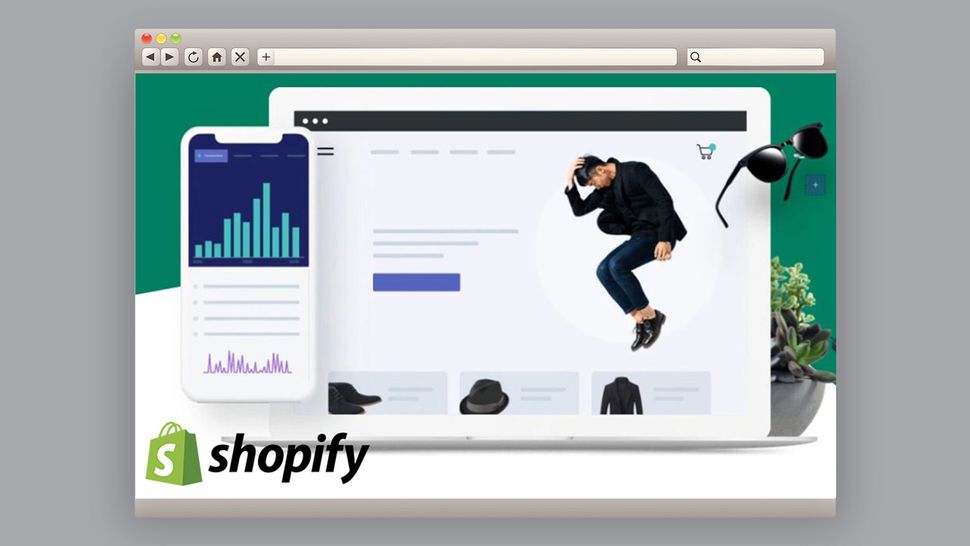 Want to sell your artwork online? Then we recommend Shopify, a website builder that focuses on creating online stores. The gold standard in ecommerce web builders, Shopify boasts some nice looking templates, and the interface is easy to use. Most templates aren't free, and the service as a whole is on the expensive side, but if it helps you sell more, then that extra cost should be worth it in the long term.
Shopify offers excellent technical support, and its payment system works well in practice. And you get a huge range of options for customising your store. Learn more in our Shopify review, or see how it compares to Wix with our Wix vs Shopify comparison.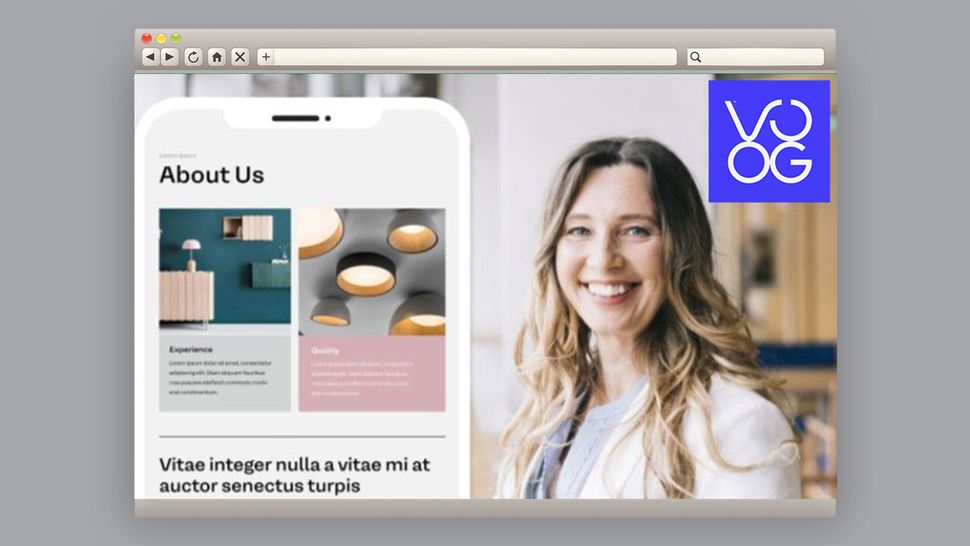 Some website builders are easy to use, but don't give you much control over how your website looks and feels. If you want to be able to tweak things a lot, and are prepared to put a little time and effort, Voog is our top pick.
Voog has a relatively small number of templates, but they're very well-designed and look impressive on all desktop, tablet and smartphone screens alike. More importantly, you get a huge range of options for customisation, especially when it comes to blogging and ecommerce.
You still don't need coding knowledge to use these, although if you do, there are some great database and API tools to help you tweak things further. Either way, if you get stuck, customer support is available 24/7 via live chat, email, and phone.
Another Voog highlights is setting your site to be available in multiple languages. You can either set the language to change automatically depending on a visitor's location, or let them to pick the language themselves. Either way, if you want to promote your art beyond the English speaking world – and art is a universal language, after all – this is a very useful feature. See our Voog review for more.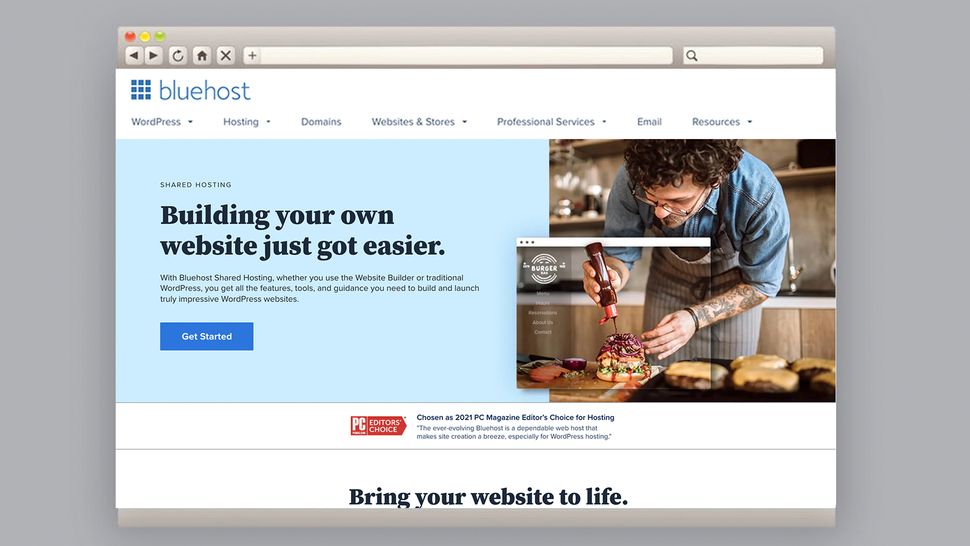 Bluehost doesn't just offer some of the best web hosting around, in August this year it launched its own website builder. And while it's not specifically aimed at artists, it's well worth considering.
While most website builders, such as Wix and Squarespace, are all-in-one platforms, Bluehost runs on top of WordPress, the open-source CMS (content management system). That means that once you've built your site using the easy-to-use drag-and-drop editor, you have many options to finesse things further using one of the thousands of WordPress plugins.
Bluehost's web builder isn't as cheap as those of rivals like Wix and Weebly. But then again, those service's cheapest plans come with ads and clunky domain names. So if you want a professional look for your site, Bluehost represents top value, particularly if you want ecommerce features. For more, see our Bluehost web builder review.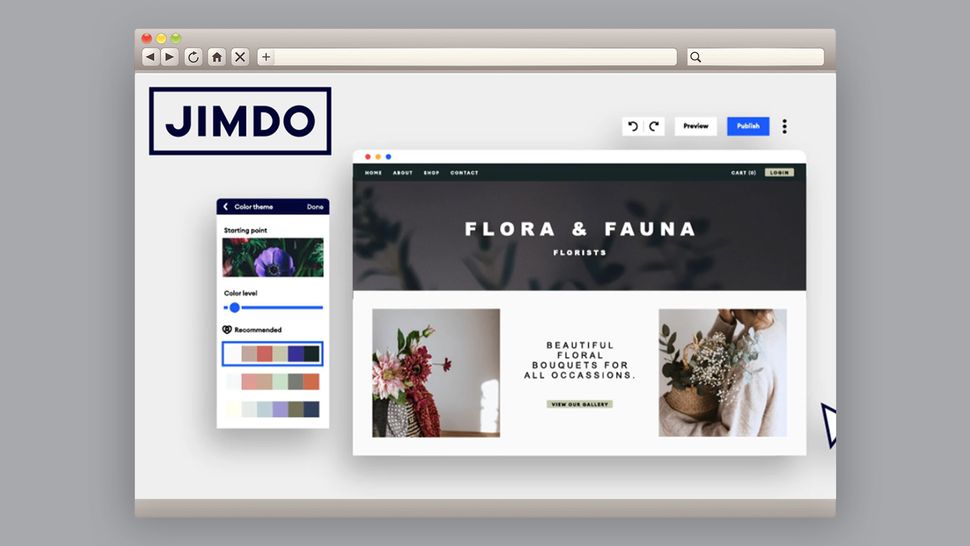 If you're an artist who's not fond of technology, you might get on better with Jimdo. Anyone can use this website builder to get a site up and running: it really couldn't get much easier than this. You can start creating your site without committing any money or supplying a credit card – just choose the 'free' option when you get to the payment page. Then Jimdo will ask you a series of questions about what you want your website to do.
You can respond to (or skip) a series of prompts that makes it super-easy to do things like change the fonts and add your own images and text. This guided approach makes Jimdo great for those for whom even a template-driven platform like Squarespace is overwhelming. Yes, the templates are pretty basic and not exactly beautiful. But if you want something quick and easy, that may be a compromise you're willing to make.
That said, Jimdo isn't just for newbies. If you know how to code, you can install widgets that allow you to modify the HTML and CSS of the templates.
On the negative side, Jimdo lacks live chat or phone support, so if you get stuck, you have to fill in a form. And you can't expect the fastest response unless you're on the most expensive plan. However, if you want to set up a website quickly and with the minimum of fuss, Jimdo can certainly deliver that. See our Jimdo review for more.
Related content: