Quick link menu
1. Quick links
2. Best US deals
3. Best UK deals
4. How to choose
Black Friday is a great time to buy a new office chair at a record-low price, and this page will provide the best Black Friday office chair deals around, wherever you are in the world (with a heavy slant on chairs that are ergonomically sound).
I've been reviewing and using ergonomic chairs for several years now, and I plan to only offer you really good quality chairs here. I'm going to lean heavily towards chairs that I have personally used and tested over several weeks (months in some cases), and that I rate extremely highly.
Ergo chairs come with lumbar support and encourage healthy posture while sitting. They're also a dominating bit of kit in any home office setup, so they have to look the part too. That's why you'll only find the best deals in the best chairs here, ranked by how good the back support is, how well-designed the chair is, and how good value it is as well.
Quick links
Quick links: US
Why you can trust Creative Bloq Our expert reviewers spend hours testing and comparing products and services so you can choose the best for you. Find out more about how we test.
Quick links: UK
Best US deals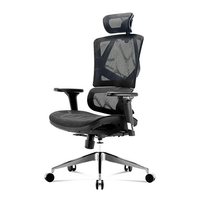 Sihoo M90D: $299.99 $169.99 at Sihoo
Save $130: This model is our favourite quality budget office chair. But even though it sells at a fair price, it's still solidly ergonomic, offering adjustable lumbar support for your lower back, and an overall comfortable sit.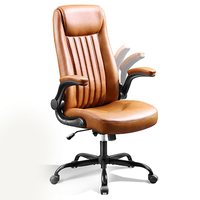 Devaise leather chair: $200 $189 at Amazon
Save $11: You'll get the biggest savings on the most expensive chairs this Black Friday. But I still like the look of the humble $11 deal. That's because this suede and leather chair has serious retro style.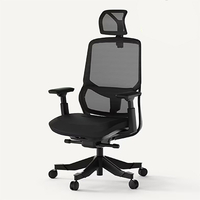 Flexispot C5: $269.99 $209.99 at Flexispot
Save $60: This is the more budget offering from Flexispot, but it's still decent quality. And a solid $60 off makes it one of the more appealing deals right now.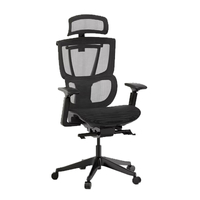 Flexispot C7: $579.99 $349.99 at Flexispot
Save $230: I've had a Flexispot chair, and loved it. And this C7 model is a multiple award winner, so with a huge $230 off, it's one of the Black Friday chair deal highlights. They also do decent standing desks should you want to deck out your ergo home office.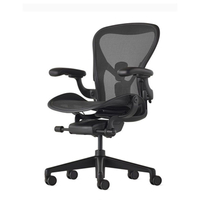 Herman Miller Aeron: $1,275 $702.99 at Amazon
SAVE: $572: This is my personal favourite ergonomic office chair. It's a design icon in itself, largely unchanged since its 1994 debut, and remains one of the most effective ergo chairs out there. Pure class.
Best UK deals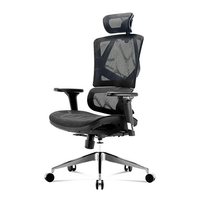 Sihoo office chair: £199 £149 at Amazon
Save £50: I'm a big fan of the Sihoo brand. It offers quality, ergonomically sound office chairs at a fraction of the price of its competitors. And at only £149, this is a steal!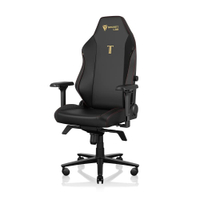 Secretlabs Titan Evo: £569 £439 at Secretlabs
Save: £130: When we reviewed this chair, we gave it a near-perfect score because of its top materials, supreme back support, and deep sinking comfort. Its sleek design elevates it from many of the louder gaming chairs.
How to choose
After several years reviewing the best ergonomic office chairs, I think there are three key areas that you need to think about when searching for your next office chair. They are:
Budget
It's a good idea to have a price range in mind before you even start looking for your next office chair. Luckily for you, I'll be focussing on the best value chair deals this Black Friday, but they will still range massively in price. For example, I'm hoping to see my favourite ergo chair, the Herman Miller Aeron, with as much as 50% off this Black Friday. That still only takes the price down to around $750!
However, you can still get a very decent ergo chair for a fraction of that price. Ultimately, it all depends on your budget, on how much you're willing to pay this Black Friday.
Ergonomics & adjustability
All good ergonomic office chairs have adjustable lumbar support, for your lower back, and an adjustable design – whether that's in the arm rest, the chair seat, or the back rest. As a rule of thumb, the more adjustable options the better.
However, there are many approaches to lumbar support that I believe are more gimmick than great engineering. I strongly advise that if you find a chair you like the look of, at a price you can afford, read up on customer reviews that detail the lumbar support. I will provide my experience where I can, but you should definitely check out user comments where you can.
Materials
Material will drastically effect the price of the chair that you can buy. If you want a leather chair, it's going to cost you. However, there are cheaper materials that are actually better at offering breathability to your many desk hours. Mesh materials are very popular, and good at offering a comfortable sitting experience. They're super durable too, and also offer myriad colour options.