Want to download Adobe Illustrator? In this guide, we'll show you how to find the subscription that fits your needs. The guide will also explain everything you need to know about the drawing and design tool, including how to get started if you've never worked with vectors before.
Want to try Adobe Illustrator for free? We'll show you how to download Illustrator for free as a trial version (plus, don't forget to check out Creative Cloud Express if you're in the market for another free Adobe experience).
If it's the full Adobe suite you're after, see our guide to the best Adobe Creative cloud discount available in 2023. And if you prefer pixels to vectors and want to work with the top package, here's how to download Photoshop.
What is Adobe Illustrator?
Why you can trust Creative Bloq Our expert reviewers spend hours testing and comparing products and services so you can choose the best for you. Find out more about how we test.
Adobe Illustrator is the industry standard when it comes to creating vector artwork. It's used by artists, illustrators, designers and many more creatives, and enables you to create crisp and scalable artwork, graphics and illustrations on Mac, PC and iPad. And now, you can even use it directly in a web browser.
Download Adobe Illustrator: everything you need to know
Can I download Adobe Illustrator for free?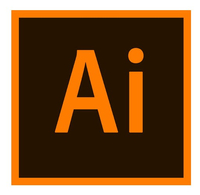 Download a free trial of Illustrator for PC or Mac now
You can try the latest release of Adobe Illustrator for free, including access to all the newest features and updates, with a seven-day trial. There's no obligation to buy afterwards, but if you like it, you can convert to a paid Creative Cloud subscription either during the trial or after.

You may want to try out Adobe Illustrator CC before you commit to a subscription, and thankfully Adobe has you covered with a free trial. With this you'll get your hands on the latest full version of Illustrator that you can put through its paces for seven days and find out how you get on with it.
That's the only legitimate way you can download Illustrator for free. Of course if you were to look in the darker corners of the internet you'd find pirated versions available, but we seriously wouldn't recommend them; you'd be breaking the law and putting your device at risk from malware, so we advise that you only download Illustrator via Adobe's site.
All you need to download Adobe Illustrator CC for a free trial is an Adobe ID – it's that simple. It's super quick, easy and free to set up an Adobe account, and once you've signed up, you're good to go. You'll need to enter your credit card details for the free trial, but don't worry, as long as you cancel your account with time to spare, you won't be charged for the whole package. But if you decide that Illustrator is working for you, then the payment will be taken out of your account monthly/annually depending on the subscription you choose.
How do I buy Illustrator CC?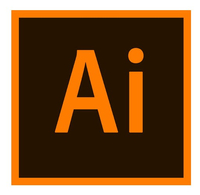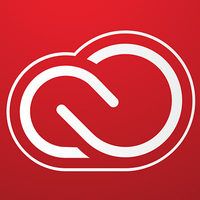 Beyond the free seven-day trial, the only way to use Adobe Illustrator is with a Creative Cloud membership, and by paying either a monthly or yearly subscription (pro tip: it usually works out cheapest to opt for a yearly subscription and pay upfront).
There are two main options if you need Illustrator. The first and cheapest option is to subscribe just to Illustrator, while the second is to go for an All Apps subscription. This is more expensive but includes access to all of Adobe's Creative Cloud apps, along with a range of other benefits. (If you're not sure whether other CC apps might be useful for you, see our Adobe software list for the full breakdown).
If an All Apps subscription seems too expensive, don't despair: Adobe often runs promotions that bring the cost down. There are also discounts for students and teachers, and separate pricing for businesses, schools and universities. It's always worth checking what deals are available.
How much does Illustrator CC cost?
As we've mentioned, the cheapest way to get your hands on Illustrator CC is by subscribing to that alone; right now it'll cost you £19.97 / $20.99 / AU$29.99 per month if you go for an annual plan (with a teeny-tiny saving if you pay the whole lot upfront). For this you'll get access to Illustrator CC as well as Adobe Portfolio, Adobe Fonts, and Adobe Spark, plus a handy 100GB of cloud storage.
The alternative is to buy Illustrator CC through the Creative Cloud All Apps package, which gives you access to Illustrator as well as Adobe's entire collection of creative desktop and mobile apps. This costs £49.94 / $52.99 / AU$76.99 on an annual plan, but look out for deals because Adobe often runs promotions, for example during Black Friday.
Adobe Illustrator discounts for teachers and students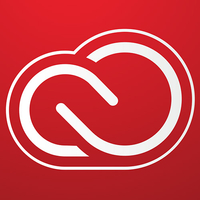 For students and teachers there's a fantastic deal that enables you to get pretty much the whole Adobe suite for less than the price of an Illustrator subscription; for a year, at least. You can get a discounted All Apps plan, which also includes 100GB cloud storage, Adobe Portfolio, Adobe Fonts, and Adobe Spark, for just $15.99 / £13.15 / AU$21.99 per month for the first year. The price rises to $29.99 / £25.28 / AU$43.99 the following year.
How to get started with Illustrator
After you download Adobe Illustrator, check out our roundup of the best Illustrator tutorials to help you get started. These can be a life-saver, especially if you're new to working with vectors, which can be a lot trickier to manipulate than pixels when you're not entirely sure what you're doing. Luckily I've found a broad selection of how-to guides that'll point you in the right direction, and even if you're already experienced with Illustrator you're bound to discover new tips that could help you to be more productive and creative.
If you're looking to save time and effort with Illustrator, make sure you check out our roundup of the best illustrator plugins. Finally, if you're looking for Illustrator brushes, we've sought out the best the internet has to offer, both free and premium options.
Illustrator CC: Key details you need to know
Adobe Illustrator is a powerful and sophisticated drawing program that enables you to create detailed artwork using vector graphics. The big benefit of this is that any work you create is infinitely scalable, without any of the jaggies you'd get from trying to scale up bitmap art, so it can easily be scaled down for mobile screens or blown right up to billboard size, or indeed anything in-between, without any loss of detail.
Illustrator was first released in 1987, and it remains one of the most used tools among professional illustrators, visual artists, graphic designers and web designers. It's widely used to create quality artwork, from simple shapes and backgrounds to icons, logos and emojis, social media graphics, infographics, cartoons, charts, diagrams and graphs, and of course full-blown illustrations and digital art.
As part of a CC subscription plan, you receive all Illustrator updates at no extra cost, so you can guarantee you'll always be using the latest software. You can read more about the latest updates to Illustrator on Adobe's blog.
Download Adobe Illustrator for Android and iOS
Since the most recent Illustrator update, it's finally available to use on the iPad, which is a welcome move from Adobe. Sadly there's no sign of a full version of Illustrator for Android (the best you can get right now is the more limited Adobe Illustrator Draw), and similarly there doesn't appear to be any plan to bring Illustrator to the iPhone.
Illustrator alternatives
If you want the best Illustrator alternative, we can confidently point you in the direction of Affinity Designer. Launched by Serif in 2014 and followed by Affinity Photo and Publisher, it's a full-powered vector drawing package that's available for Mac, PC and iPad for a one-off payment rather than a subscription. Affinity's three low-cost apps are interoperable, in a similar way to Creative Cloud apps, although there's no equivalent to services like Adobe Fonts and Adobe Stock.
For digital design, our favourite Illustrator alternative is Sketch, which has become one of the most used vector editors for UI and icon design since its release in 2010. However, Sketch is only available for Macs. If you're looking for more options, see our full list of Illustrator alternatives.
Read more: