Procreate Dreams is shaping up to be the year's most important new digital art software launch. The Apple-exclusive app will do for animation what Procreate has done for digital painting and illustration; it's aim is to to pull away the roadblocks stopping everyone from creating animated films.
You can read the top line details about Procreate Dreams in our news announcement, but below I interview Procreate's Chief Product Officer, Claire d'Este, on the detail. The new app will make animation easy, is built around touch gestures on iPad and it can be used together with Procreate.
New app Procreate Dreams, which launches on the Apple Store 22 November for $19.99, will offer frame-by-frame animation, real-time rendering for instant results and is built on Procreate's impressive brush engine; this painting engine has been improved to deliver even bigger canvases and more layers. Read my interview below with Procreate's Claire d'Este.
Procreate Dreams: Claire d'Este interview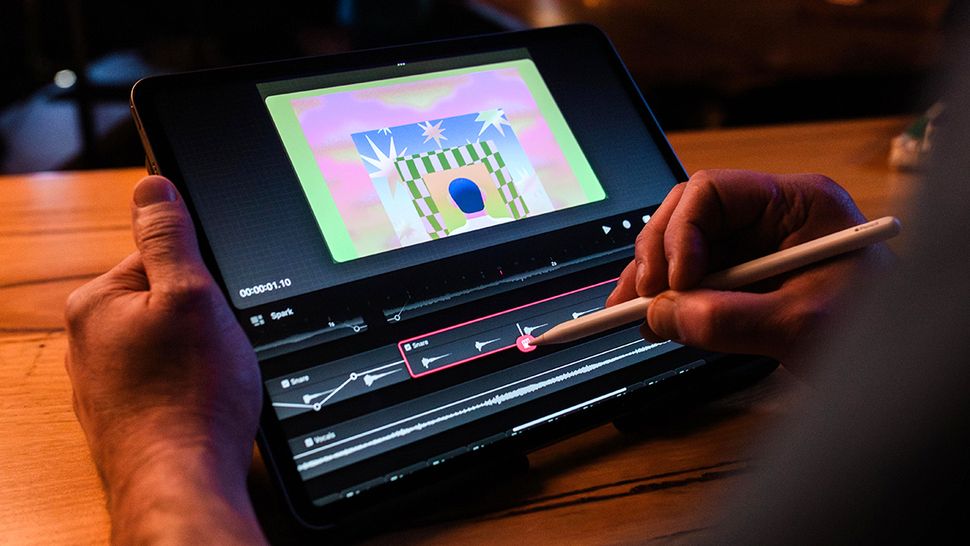 What have you learned from Procreate's success, and the way artists use it?
Procreate's been in the hands of creatives for over a decade and one of the things that keeps artists coming back is how it feels when they're painting. The painting engine and hundreds of gorgeous brushes are the heart of Procreate. We've learned that as we continue to develop products, focusing on the core experience is always key.
Will Procreate and Procreate Dreams work together?
Animation Assist in Procreate has received a lot of love over the years and it's revealed just how much our community wanted to see more animation tools from us. We wanted to bring these tools to creatives while protecting the simplicity and delight of Procreate, which is first and foremost a drawing and painting app.
We've aimed to make it easy to work with both apps. Artists can import frame-by-frame animations from Procreate into Procreate Dreams with drag-and-drop to continue working on more complex projects. You can also import static Procreate artworks, with all your layers, masks and blend modes, and bring it to life by adding motion and sound.
How did Procreate influence Procreate Dreams?
We've been listening to the community. Procreate Dreams introduces features for animation users have been requesting for years: more layers, larger resolution, support for video and audio, and a next-generation painting and compositing engine.
We've also developed a new Procreate file format. You can open a 1TB file in an instant, with no loading, saving or export times, and use iCloud synchronization for easy file management and backups. This file format will first arrive in Procreate Dreams and be the foundation for the next generation of Procreate products.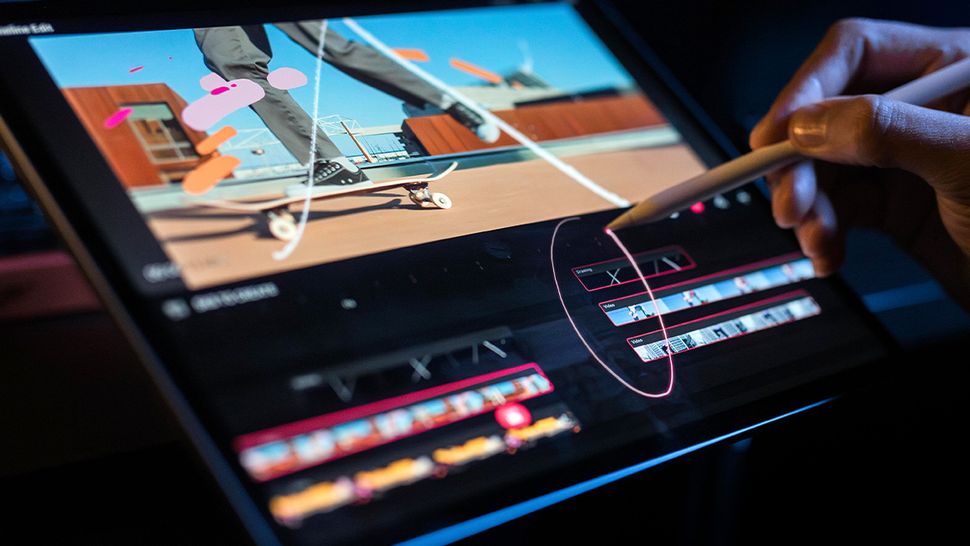 Will this new app be an Apple exclusive like Procreate?
Yes, Procreate Dreams will launch as an iPadOS exclusive application, taking full advantage of the advanced capabilities of both iPad and Apple Pencil. We have worked with Apple hardware and iPadOS for years, and our team are experts in harnessing the power of Apple's technology.
We can keep focused on squeezing the most out of the Apple hardware, including the GPU. This means we've been able to make advances such as supporting projects up to 1 million by 1 million pixels, and more layers more creatives will ever need.
What needs to change in the way animation is created?
As it stands, animation is a discipline that requires many hours to deliver a high-quality final product. It can be intensely repetitive and arduous, and many animators feel that they can't enjoy the process of realising their creative vision.
We've built an experience that helps both professionals and beginners alike to create in a way that is intuitive, allowing them to get totally lost in the process of creating, and fall in love with their craft again.
A goal we had in developing Procreate Dreams is to bring animation to everyone. Traditionally animation software has been expensive and complex. We wanted to develop a product that anyone can pick up and have fun with.
Are there particular uses for Procreate Dreams?
We hope to see it used for all forms of content creation. At its core, it's all about storytelling. We can't wait to see everything that's going to be shared with the world once it's in their hands.
Can you explain a typical animation that can be created using this new app?
Procreate Dreams is a 2D animation app with the capability to edit video, add audio and more. I'm especially excited to see all the unique art styles that will be come to life now that you can animate with all of Procreate's brushes.
The creatives we've commissioned so far have made mind-blowing cinematic shorts, artistic painterly scenes, anime, graphic loops, and playful video draw overs. It's fantastic to be able to empower artists of all kinds.
How do you ensure Procreate Dreams can be used by pros and newcomers alike?
Quite simply, we've developed a product that doesn't get in your way, so that every artist can focus on the creative process. Whether you're a professional or a beginner, it should just feel good to make stuff.
One feature we're particularly excited about, 'Performing' allows anyone to animate. Performing automatically add keyframes by recording your actions. You don't need to be an expert on easing or complex geometry, you can just respond to the movie as it plays.
Another thing we know professionals are going to love is the speed. Procreate Dreams is really fast. It has real-time playback rendering so pros don't have to wait for RAM previews every time they make a change. Creatives can now instantly play their project as they make edits, making so much more time to experiment and play.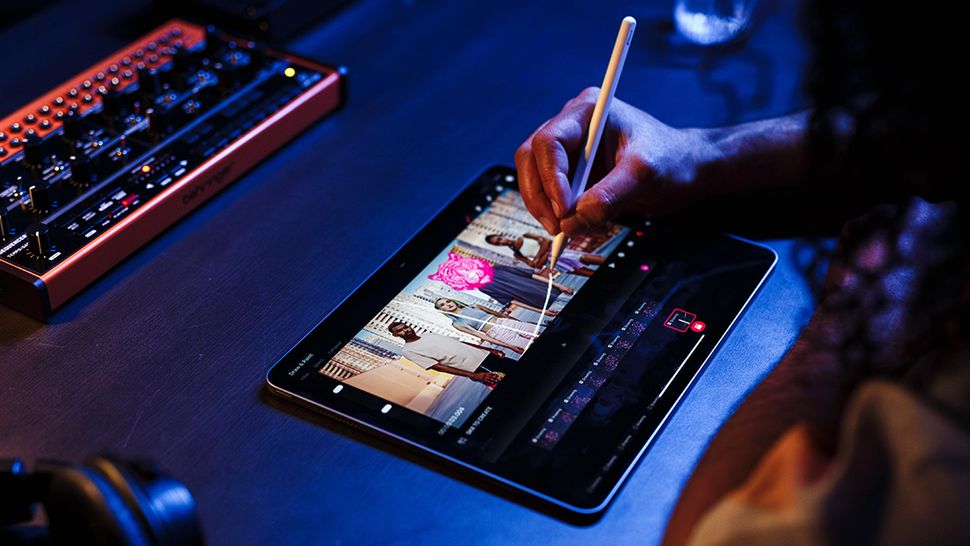 Will Procreate users be familiar with the UI and processes?
Procreate Dreams looks and feels like a Procreate product and has the core painting and drawing experience that our users love. Procreate Dreams will also include Flipbook, which transforms the UI into a focused format, and feels like a refined version of Procreate's Animation Assist.
Our goal is to ensure that new users, as well as those that know and love Procreate, will feel at home in Procreate Dreams and focus on what they want to create.
How long has Procreate Dreams been in the works?
We have been developing Procreate Dreams for over five years. This is a huge moment for us as a company; this is only the beginning, and we're thrilled to finally share what we've been working on with the world.
Although we've developed a suite of incredible new tools, we are particularly excited by Performing. It really does introduce a whole new way to animate. Above all, I think we're all most looking forward to seeing what people will make. We love the process of creating and it's wonderful to be able to empower creatives to do their best work.
Procreate Dreams will cost a one-off $19.99 when it launches 22 November, and as stated will be exclusive to Apple. The best way to use it, and Procreate, is on iPad, and both apps are developed to run smoothly on all iPads. Take a look at our guide to the best iPad for drawing for more information, and our Apple Pencil 2 review.