MacBook Black Friday & Cyber Monday deals live blog: The best MacBook Pro and MacBook Air prices
Get Apple's all-powerful MacBook laptops for less this Cyber Monday.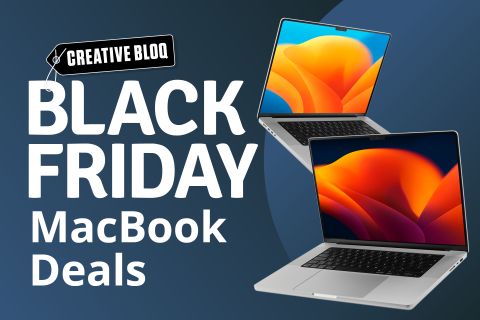 (Image: © Future/Apple)
Welcome to our MacBook Black Friday & Cyber Monday deals live blog. The biggest retail event of the year is coming towards an end, but we're still hunting out the best MacBook deals. MacBook Cyber Monday is now here, and most of the deals we've seen over the weekend are still live. We'll be providing regular updates as the day progresses.
This year, we saw a new MacBook Air and 13-inch MacBook Pro, both with Apple's all-new, all-powerful M2 silicon chip. In previous years, money off such new models would be unheard of, however, we're seeing some impressive savings on these new MacBooks as well the more powerful 2021 MacBook Pro 14 and 16 and also the great value 2020 MacBook Air.
For more products, see our guide to the best Apple Black Friday 2022 deals, which covers a range of popular Apple devices. We're also running a Black Friday laptop deals blog and an Apple Black Friday and Cyber Monday deals blog, so you'll find more deals there. Below, you'll find quick links to the best Black Friday MacBook deals and Cyber Monday MacBook deals that we've seen so far. Below that, we'll be posting regular updates on standout deals.
MacBook Cyber Monday deals: US
MacBook Cyber Monday deals: UK
Get Weekly Tips and Inspiration
Sign up below to get the latest from Creative Bloq, plus exclusive special offers, direct to your inbox!
Thank you for signing up to Creative Bloq. You will receive a verification email shortly.
There was a problem. Please refresh the page and try again.