20. Lusion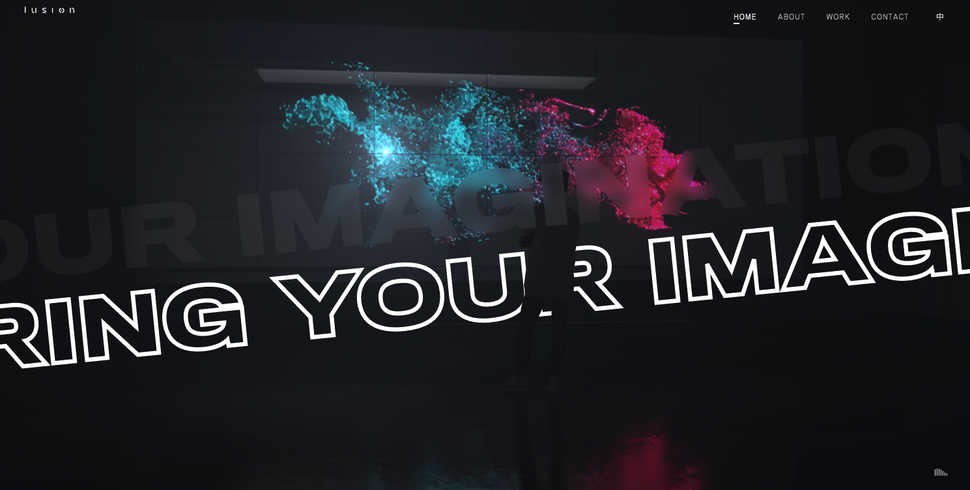 For an all-out immersive experience, take a look at Lusion's design portfolio. The site is full of delightful design touches, including a glowing dot that follows your cursor around, and an About page that overlays a running figure that responds to mouse events. It's a little disorienting at times, but entirely appropriate to showcase this tech-focused creative studio's work.
21. Sagmeister & Walsh
Sure, it feels a little sketchy to have a live cam of your office feeding into your portfolio website homepage. But pushing that aside, Sagmeister & Walsh's online design portfolio showcases an innovative, unique concept – as well as being undeniably compelling from a voyeuristic point of view. We're just a little annoyed the window signs are no longer clickable nav buttons.
A detailed Answers section tackles FAQs on everything from the studio's work to its thoughts on branding, typography, inspiration and more, plus advice for students and thoughts on the industry. Meanwhile, the usual Work, About and Press sections provide visitors with quality information on everything from the brief and creative process of each project to instructions on how writers can access assets for articles.
Images are large and well-shot, and an alternating grid keeps the Work section interesting. But it's the level of detail each section drills down into that we love. Balancing form with function, Sagmeister & Walsh's portfolio website is set up to give any visitor exactly what they want in the fastest (but most interesting) possible way – while showcasing the team's style and personality, too.
22. Femme Fatale
Based in Paris, Femme Fatale is a creative studio focused on culture, luxury, editorial and art. It pitches itself as being somewhere between sophistication and simplicity, and its portfolio site reflects this tone excellently, combining off-kilter parallax effects with bold imagery. Nice Velvet Underground reference, too.
23. Yul Moreau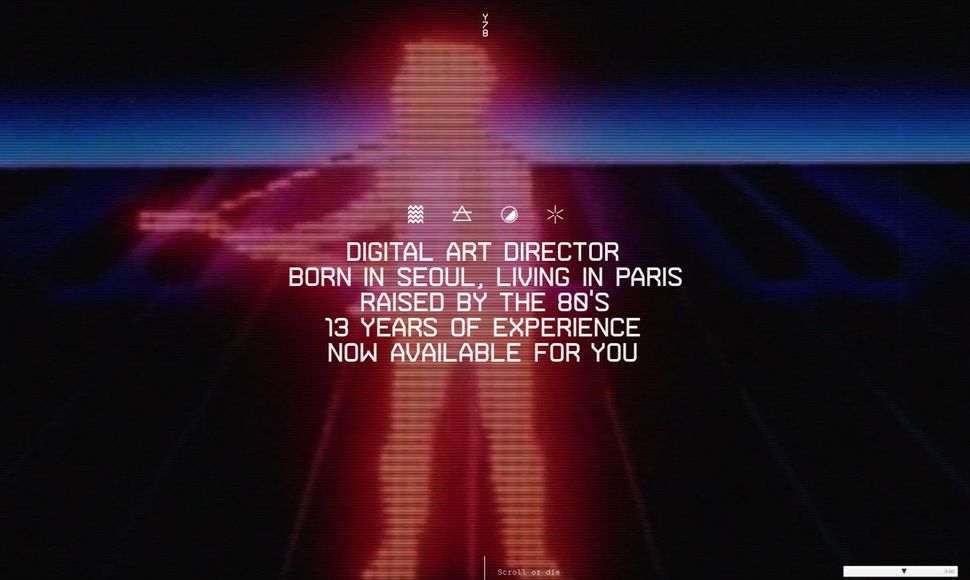 Born in Seoul, based in Paris and "raised by the '80s", Yul Moreau has a portfolio site that grabs your attention from the off with its splendidly garish background montage of retro video. The single-pager site does a brilliant job of showcasing the art director's work, combining video, images and clever scroll effects to show everything off nicely.
24. Sean Halpin
Scroll through Sean Halpin's cute little green world to discover how he can help you build your perfect site. His design is simple and easy to read, yet effortlessly displays his skills and talent for bold, standout web design.
25. Olly Gibbs
Olly Gibbs is a London-based, multidisciplinary designer and illustrator who has worked with the likes of Warner Bros, Muse, and The Salvation Army. His playful site is full of simple but fun touches that ooze personality. When you mouse over each image, it's replaced by a colourful gradient and the project title. These gradient squares also appear as a placeholder in the seconds while each image loads. The logo animates every few seconds, which adds a feeling of energy without being overwhelming.
26. Steven Bonner
Illustrator Steven Bonner's work deserves to be splashed across the screen. Thankfully his online portfolio does just that. In the most recent version of his portfolio, he's taken a confident approach and shunned words altogether, instead opting to let his work speak for itself.
The homepage features a selection of tantalisingly cropped images of previous projects, and he invites the user to get in touch to find out more.
27. Tim Smith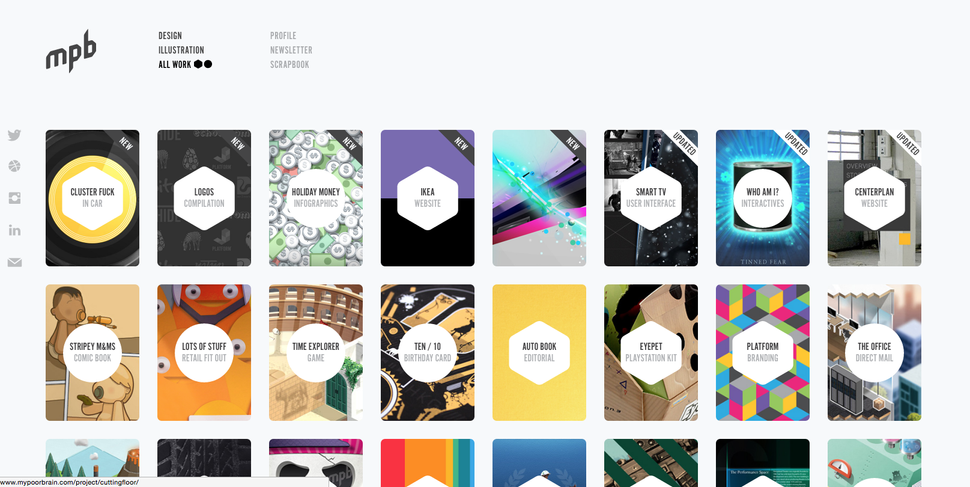 Boasting 'Brain-powered graphics fun', Tim Smith's portfolio site uses CSS3 to mix a spotlessly clean look with some clever HTML5 tricks such as the cut-out titles for each piece, which disappear as you mouse over. We love the sidebar as well, featuring social links on the front page and then used for navigation between portfolio pages.
28. Fieldwork
Fieldwork is a focused team of makers and doers that specialise in crafting engaging experiences across digital, web and branding. Founded in 2012 by Loz Ives and Andy Gott, the company has worked with a number of brands including craft beer brewers and illustrators. Its lively portfolio is clean-cut, colourful and easy to navigate.
Related articles: