16. Lusion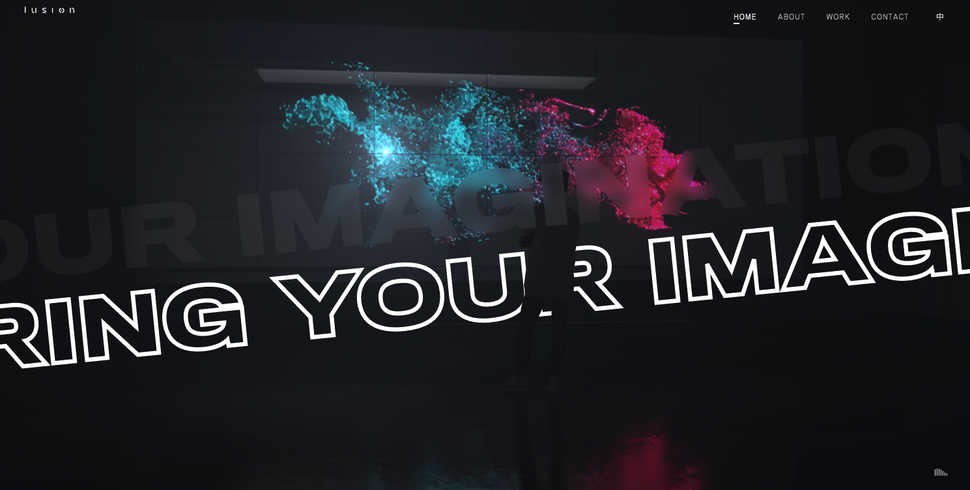 For an all-out immersive experience, take a look at Lusion's design portfolio. The site is full of delightful design touches, including a glowing dot that follows your cursor around, and an About page that overlays a running figure that responds to mouse events. It's a little disorienting at times, but entirely appropriate to showcase this tech-focused creative studio's work.
17. Yul Moreau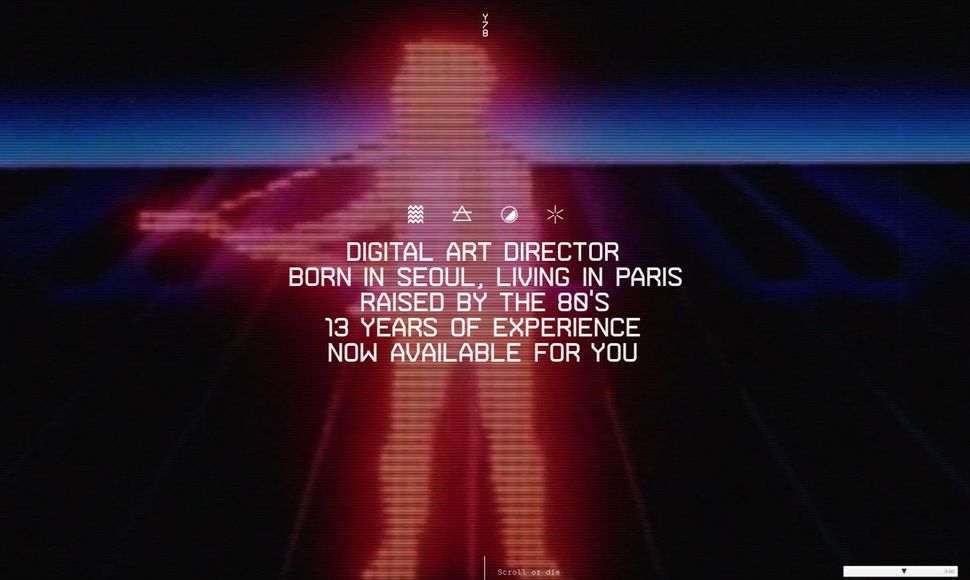 Born in Seoul, based in Paris and "raised by the '80s", Yul Moreau has a portfolio site that grabs your attention from the off with its splendidly garish background montage of retro video. The single-pager site does a brilliant job of showcasing the art director's work, combining video, images and clever scroll effects to show everything off nicely.
18. Sean Halpin
Scroll through Sean Halpin's cute little green world to discover how he can help you build your perfect site. His design is simple and easy to read, yet effortlessly displays his skills and talent for bold, standout web design.
19. Steven Bonner
Illustrator Steven Bonner's work deserves to be splashed across the screen. Thankfully his online portfolio does just that. In the most recent version of his portfolio, he's taken a confident approach and shunned words altogether, instead opting to let his work speak for itself.
The homepage features a selection of tantalisingly cropped images of previous projects, and he invites the user to get in touch to find out more.
20. Tim Smith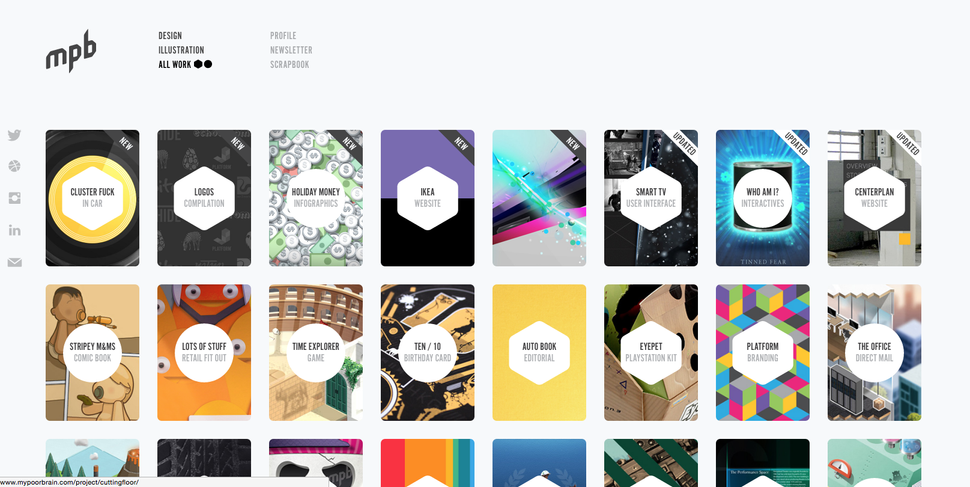 Boasting 'Brain-powered graphics fun', Tim Smith's portfolio site uses CSS3 to mix a spotlessly clean look with some clever HTML5 tricks such as the cut-out titles for each piece, which disappear as you mouse over. We love the sidebar as well, featuring social links on the front page and then used for navigation between portfolio pages.
Related articles: