If you want to build up your editing skills while creating impressive videos, whether that's short films, YouTube shows, or company advertisements, you'll need some decent software.
Adobe Premiere Pro has long been the number-one choice of many professional video editors. A scaled-down version of it, Adobe Premiere Elements, is aimed at those less confident with their editing skills. DaVinci Resolve, developed by Blackmagic Design, is an increasingly popular all-in-one post-production program.
If you're unsure which is suitable for you, this DaVinci Resolve vs Adobe Premiere Pro vs Adobe Premiere Elements comparison will assess the features, performance, support, and pricing of the three applications. To compare these three with the rest of your options, see our best video editing programs guide.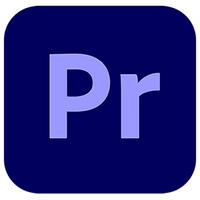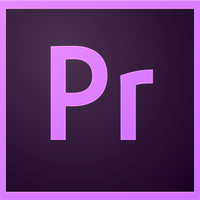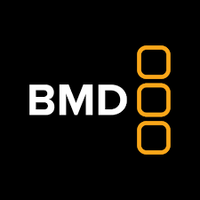 Features
Premiere Pro's main editing layout looks complex to newcomers but is quite intuitive, with media browser and clip controls on the left, preview monitor at the top centre, multitrack timeline on the bottom, and effect controls on the right. Once you've done your basic edit, you can switch layouts for different jobs, such as colour, effects, and audio.
DaVinci Resolve's interface is similar, with separate workspaces for editing, colour, effects, audio, and exporting, as well as the Cut Page, a recent feature designed for fast editing.
Premiere Pro has many options to fine-tune the various aspects of your project. For example, there are numerous colour effects, including the powerful Lumetri Color, which has RGB curves and shadow/midtone/highlights wheels. However, for the best possible audio, effects, and colour work, you have to send the project to other programs within Adobe's Creative Suite, such as Audition or After Effects.
DaVinci Resolve's big selling point is that there's no need for this complex process. Its in-depth audio, colour, and effects workspaces are to a standard used for major Hollywood productions and all within one programme. The colour options are particularly advanced; Resolve started as a colour grading program, and it shows in the unmatched depth of the controls available.
A feature unique to Resolve is its full multi-user collaboration. A whole team – editor, colour grader, sound editor, VFX artist, etc – can work on their elements of the project simultaneously, with a powerful database making sure they don't overwrite each other's work.
Premiere Elements, meanwhile, has an interface structurally similar to Pro's but significantly stripped down. Its three main tabs are Quick, which allows basic dragging and dropping of clips into a sequence, Guided, and Expert, which has a simpler version of Pro's timeline and effects controls.
For example, when working with colour, you can apply preset Instagram-style filters and modify these with a few sliders, such as brightness and contrast. For novices, it's sufficient to apply interesting looks to home videos, but more technically minded filmmakers will find it lacking.
In this and other features, such as audio editing and motion animation, Premiere Elements is barebones but accessible, whereas Premiere Pro gives you much more precise control and DaVinci Resolve even more so.
Where Premiere Elements does win out is in features for new learners. Guided Edits take the user through various tasks step by step. It's a useful way to learn and makes Elements much more suitable to beginner editors than Pro or Resolve, which have steep learning curves.
Performance
Video editing is computer-intensive, especially since many cameras now record in 4K. While performance depends on your computer hardware, you also need to be confident that your editing software can handle large files.
Both Premiere Pro and Premiere Elements require at least 8GB of RAM (16GB is recommended for HD video and 32GB for 4K) and an external graphics card with a minimum of 2GB VRAM. For DaVinci Resolve to run smoothly, you'll need at least 16GB of RAM and 4GB of VRAM.
But even if your computer satisfies these requirements, Premiere Pro can often run sluggishly and even crash. Unless you have a high-end CPU, which can cost up to $2,000, you may struggle to get smooth playback of 4K footage, especially when you're adding complicated effects.
Premiere Elements is less prone to these issues, mainly because its basic nature means that projects are typically not that complex. However, you can still encounter low rendering speeds when working with large video files.
DaVinci Resolve can occasionally lag too, but because it relies more on the GPU (the graphics card) for processing, the CPU doesn't have to deal with as much strain. So, there's less need to invest in a powerful CPU for it to run smoothly.
Both Premiere Pro and Resolve have tricks that you can use to speed up performance. You can lower the resolution of the preview monitor or edit using proxies – lower-resolution versions of your files to be replaced with the full files later. Both of these will reduce rendering time and speed up the program. These options are not available in Elements.
Support
For both Adobe apps, you can contact customer support via phone or online chat. But the service is often poor, with many customers experiencing long hold times and technicians who lack expertise. There is a community forum, however, and because Adobe has a large user base – Premiere Pro more so than Elements – you can find the answers to many problems here.
In comparison, the technical support for DaVinci Resolve is efficient and helpful. You can contact Blackmagic Design's engineers via a web form and get a quick, knowledgeable response or call them if it's urgent. There's also a community forum.
Pricing and plans
Premiere Pro requires a regular subscription fee, which can be costly over time. The standard plan costs $20.99 a month, though you must commit on an annual basis. Cancel before the year is over, and there's a cancellation fee of 50% of your remaining subscription. Alternatively, you can pay $31.49 a month to subscribe without this commitment; the advantage here is that you can pause the subscription when you don't need it.
Premiere Elements has a simpler model: there's a one-off fee of $99.99 to buy and keep it. However, this does not include any updates that Adobe may release, and it costs $79.99 to upgrade from a previous version to the current one.
With DaVinci Resolve, the standard version is completely free. This includes most features and there's no catch. A premium version – DaVinci Resolve Studio – is available, including additional features such as a neural engine, stereoscopic 3D tools, and advanced HDR grading. It costs a one-off fee of $295.
The winner when it comes to pricing is easy to call: DaVinci Resolve offers a feature-packed post-production workspace for zero cost.
Adobe Premiere Pro v Adobe Premiere Elements vs DaVinci Resolve: The verdict
Adobe Premiere Pro is an impressive editing app that allows fine control over your edits and remains a popular choice among serious video editors.
However, DaVinci Resolve surpasses it in multiple ways and is overall our preferred option. It has industry-standard colour, effects, and audio panels in one collaborative workspace. Plus, the standard version is completely free.
That said, both Premiere Pro and DaVinci Resolve have steep learning curves. For novice editors who want to build their skills slowly or only desire to make simple home videos, Premiere Elements is a better choice.
Read more: