The best software for editing videos for YouTube includes a variety of programs and tools designed to supercharge your footage. Beginners and pros alike will end up with video perfect for YouTube by using the perfect software to cut together your YouTube videos.
This guide selects the best software available, which includes some of the big hitters like Adobe Premiere Pro or Final Cut Pro. We've also selected free tools for those who don't have much budget. Brilliant for editing footage, adding music, mixing up the graphics and bringing in music, the best editing software for YouTube will give your YouTube content a high-quality edge. We've selected premium choices and free alternatives.
We've reviewed all of the software on this list ourselves (look out for the linked reviews), taking into account features and functionality, plans and pricing, the ideal user and strengths and weaknesses. Our how we test software guide will tell you more about our process.
If you don't need tools specifically for YouTube, don't miss our round ups of the best video editing software and best video editing apps for all platforms. Finally, make sure you also bookmark our guides to the best camera for YouTube and the best headphones for video editing.
Best software for editing videos for YouTube: our top 3
Why you can trust Creative Bloq Our expert reviewers spend hours testing and comparing products and services so you can choose the best for you. Find out more about how we test.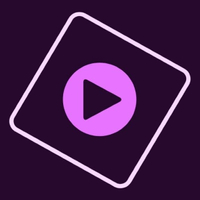 01. Premiere Elements: best for beginners
Newbies to video editing should start with Premiere Elements, a simplified version of Premiere Pro that still lets you create very professional results. You can get the free trial right now and see for yourself.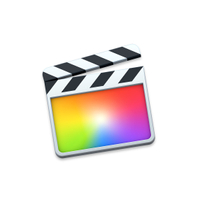 02. Final Cut Pro X: the best subscription-free software
Looking for Mac software for editing videos for YouTube? Then you need the industry favourite, Final Cut Pro from Apple. There's no subscription, and a generous 90-day free trial so you can try it out first.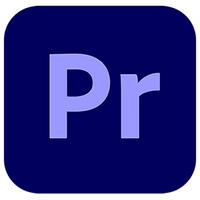 The best software for editing videos for YouTube: Paid-for tools
If you watch a lot of videos on YouTube, a significant chunk of them will have been edited on Adobe Premiere Pro. It's the best software for editing videos, a cross-platform tool that's packed with features and offers loads of handy collaboration tools. It's used pretty much everywhere, from solo creators working at home, to the top of the TV and movie industries. Famous YouTubers that use Premiere Pro include PewDiePie, Zack from Jerry Rig Everything, Theo Jo, Linus Tech Tips, Jake Paul, Devinsupertramp, and a lot of others.
There is automatic audio and video syncing, the option to pull in motion graphics from After Effects and a lot more. Recent updates have added in additional codec support, as well a useful Quick Export tool that can be customised to your preferred settings. If you work as part of a team, there's also a virtual screening room for collaborative editing.
When we tested it, we found Premiere Pro to be an outstanding program, but bear in mind that it is so fully featured that it can sometimes be a little intimidating. If you're completely new to video editing, there are a few simpler tools on our list that might be worth considering instead – though if you'd rather just get stuck in, our guide to Premiere Pro tutorials may be of help.
Premiere Pro, like the majority of Adobe offerings now, is no longer available as a standalone purchase, and needs to be bought as part of a Creative Cloud subscription. The good part of this is that you get all the latest updates the instant they're available, while the less good part is that you can end up spending a lot of money on it over a lifetime. If you want to see the pricing options, check out our article how to download Premiere Pro.
If you don't want to lock yourself into an Adobe subscription for the rest of your life (understandable), then Final Cut Pro is a fantastic option. At least, if you have a Mac – it's Mac-only software, so Windows users will have to look elsewhere. And, soon you'll be able to use it on iPad too, which will be a brilliant addition to your creative workflow.
It's another option that is very popular among YouTubers – iJustine, Marques Brownlee, Austin Evans, Dude Perfect and Jonathan Morrison are all examples of channels that use Final Cut Pro when creating their videos. It synergises very smoothly with the rest of the Apple ecosystem, allowing you to import music and images easily from your iTunes and Photos libraries. It has a one-off cost, but there is a rather generous 90-day free trial, meaning you can have a play with it before committing.
Final Cut Pro offers support for 4K, 360-degree video and HDR, as well as providing multichannel audio tools, noise reduction and advanced colour grading. Its Magnetic Timeline system is very intuitive, making it easy to find various scenes and shots and move them around. Plus, even though it's not subscription software, updates tend to be free, so you can be sure you're always using the most advanced version.
Our testing found that Final Cut Pro is ideal for professionals looking for the best video editing software for YouTube, with an extra level of high-end control that other softwares lack – but it can be baffling for beginners looking for the best video editing software for YouTube. However, it has such a vast range of features that as long as you're using a Mac, Final Cut Pro is a very credible choice for YouTube video editing, allowing you to give your content that high-class sheen that will help it stand out from the pack.
If you're stuck between our first two options, see our comparison article Premiere Pro vs Final Cut Pro.
If you're just starting out editing video, you'll want the best editing software for YouTube to be something simpler than the first two tools on our list. Adobe's Premiere Elements is a stripped-down version of Premiere Pro, so you get all the standard tools you need for video editing, in a simpler interface, and at a one-off price rather than a subscription. (For more details, see our comparison article Adobe Premiere Pro vs Adobe Premiere Elements.)
In testing, we loved the easy-to-follow interface, clear navigation, video creation wizard, step-by-step tutorials and choice of three editing modes, which also make it brilliant for beginners. For those with a little more experience, Elements comes with some a number of clever and useful features, such as face detection, audio effects and soundtracks, noise reduction, automatic feature detection and guided edits.
The latest version, Premiere Elements 2022, includes new Guided Edits for adding animated overlays and adjusting shadows and highlights. It's also got a newly redesigned interface, GIF playback in the Organizer, plus a file size slider to make it easier to compress your videos.
Pinnacle Studio from Corel is another good choice for beginners editing YouTube videos. This reliable professional video editing software is not as powerful as some of the other titles on this list, but its nicely organised and user-friendly interface makes it good for first-timers.
Our testing found that once you've spent a bit of time with it you can graduate to the more advanced features at the higher price tier, including keyframing controls, dynamic video masking and 360 VR editing. Plus the latest version (Pinnacle Studio 25) added smart object tracking, new blend modes, enhanced video masking and improved performance overall.
In short, if you're new to video editing, aren't already tied in to either Adobe's or Apple's ecosystems, and are low on cash, Pinnacle Studio is well worth investigating.
Another popular video editing program that's worth considering for your YouTube videos is CyberLink Power Director 365. This mid-market software is available for a very affordable subscription, despite including some advanced features such as multi-cam editing, motion tracking and 360-degree editing.
When we tested it, we found that it works perfectly for newcomers to editing, but professionals may not find all they need. However, it does have some neat features. For example, if you need to create a video very quickly, there's a mini programme, slightly hidden inside the Easy Editor, called the Magic Movie Wizard, which uses clever tech to automatically combine your photos and clips in a matter of minutes. When it comes to 'proper' video editing, there's a fairly flat learning curve, plus lots of tutorials to help you build your skills.
There are also a partnership with Shutterstock and iStock by Getty Images that make it easy to use stock assets in your video, similar to how Premiere Pro plays with Adobe Stock. Note, though, that this tool is Windows only, and requires a subscription that's similar to Adobe's, albeit significantly cheaper.
Be aware that CyberLink PowerDirector 365 should not be confused with Corel VideoStudio Ultimate: you can understand the differences between them in our CyberLink PowerDirector vs Corel VideoStudio Ultimate article.
Premiere Rush is an Adobe app that's been specifically created for YouTubers and social media video creators. And so if you create a lot of video on your phone, or spend a lot of time editing videos on the go, it should save you a lot of time and effort, either by itself or as a partner app to Premiere Pro (number one on our list).
We found that Premiere Rush lets you use many of the most useful features of Premiere Pro on mobile, such as auto ducking, which helps you balance out sound levels between voice and music. It is a pared-back program, formulated for speed and ease when working on mobile devices. This means it is more limited than Premiere Pro (for example, there are only four transition options, audio editing options are not in-depth and motion effects are limited). But it's super-easy to incorporate assets from Adobe Stock, such as motion graphic templates, to get that slick look and feel to your videos. And the app shares your work with the cloud, so you can pick it up and continue editing whatever the device you're on, being it mobile or desktop, iOS or Android.
Premiere Rush 2.0 was released in November 2021. This latest version offers unlimited exports on desktop, availability in additional languages, and thousands of extra royalty-free sound effects and loops you can use in your videos.
The free plan is available to anyone with a Creative Cloud membership and includes 2GB cloud storage, unlimited free exports on mobile, and up to three exports on desktop. Beyond that, you'll need to upgrade to a paid plan.
The best free software for editing videos for YouTube
Though it started out as colour grading software, DaVinci Resolves from Blackmagic has grown in scope, and now it's one of the best comprehensive free editing programs out there. When we tested it, we found it a little complex to get to grips with, but if you're willing to put some time in, you'll find you've got a solid tool for doing basically everything. From simple cutting to colour correction, visual effects, motion graphics, audio post-production and more, we think DaVinci Resolve puts a powerful edit suite at your fingertips (as long as you've got a powerful system to run it on). And did we mention it's free?
It doesn't have to be; the Resolve Studio version is available for a price. Fortunately, YouTube editors almost certainly don't need to bother, as the differences are clustered around the high end of the user spectrum. For instance, the maximum resolution the free version of DaVinci Resolve can output is 4K UHD, while the Studio version can go up to 32K at 120fps. This isn't even possible on YouTube. The only annoyance might be for filmmakers, as a ceiling of 4K UHD means no cinema-style DCI 4K.
Shotcut is so simple to use, it would make a great starter app for any YouTuber who's completely new to video editing. You'll find a good selection of video and audio editing tools, and support for wide range of formats, including 4K.
Note that Shotcut is not just free, it's open source. As with most open source software, we found that comes with both plusses and minuses. On the negative side, the interface is not as polished as those in most commercial tools. On the positive side, we liked how the interface is customisable using pre-made panels, so you can adapt it to how you work. There's also a thriving community surrounding it, a ton of tutorials, and it's available for Linux, as well as iOS and Windows.
If you work on Windows and don't mind a bit of a learning curve, it's worth giving Lightworks a try. This pro-level video editing software is commonly used in Hollywood, on big-budget movies from Moulin Rouge to The King's Speech. Yet the free version is barely any less powerful and feature-rich than the paid one. We particularly appreciate the very fine control often by the superior timeline feature, not to mention being able to export straight to YouTube and Vimeo.
Lightbox takes a bit of getting used to, as we found when we tried it out. While some functions are intuitive once you get the hang of them, others can feel quite cumbersome. For example, you have to access the menu to perform certain tasks, which means you have to learn it well to be speedy. You can also only import files that are at the same frame rate as your project, which can be frustrating.
The main downside of the free version is that you can only export at 720p, so if HD or 4K video is important to your YouTube brand, you'll have to look elsewhere. Also, it's only free for non-commercial projects, so it's not an option if you're already making money from your YouTube channel. (That said, if you're already making money, then it's probably time to pay for software anyway).
If you own a Mac, iPad or iPhone, you already have iMovie, which comes pre-loaded, so it's well worth giving a try for editing your YouTube videos. Broadly aimed at general consumer use, for putting together holiday videos and the like, it couldn't be further away from a pro-level tool like Final Cut Pro X. But by that token, it's very simple to pick up and use, and our testing declared it to be a great option for beginners so it's a good option for someone just starting on their YouTube video editing journey.
The latest version also has a few nifty features, including pre-set themes, the excellent storyboard-based tools for Trailers and Movies, and support for 4K editing. There's also support for the MacBook's Touch Bar and the iPad's mouse and touch pad. Plus iMovie on iOS got a big update in September 2021, most notably adding the ability to import and edit video captured in Cinematic mode on iPhone 13 on Macs running Monterey.
Which software is best for editing videos for YouTube?
Our top choice of software for editing videos for YouTube is Adobe's Premiere Pro. It's an editing powerhouse, with a complex set of features. This means while you may not need all of them right away, every feature you can imagine is there for when you do need them. Premiere Pro has had a recent update (October 2021), showing that Adobe is constantly tweaking and adding improvements to make the experience better.
Want something different to Adobe? If you don't fancy the long subscription, Final Cut Pro X is in our list at number two, and has an abundance of functionality. It's perfect for professionals (and ambitious newbies, though there is a learning curve).
What is the best free software for editing video for YouTube?
On a Mac? Use Apple iMovie, Apple's pre-installed software. Its functionality has been surpassed by newer, shinier software, but it's still got a good range of basic features so it'll do the job (especially if you're just starting out).
Not an Apple user? If you're not making money from YouTube then Lightworks is the best free software for editing YouTube videos on Windows (it isn't licensed for commercial projects). There are some drawbacks to using the free version of a paid software (it's quite tricky and pretty cumbersome), but it is a popular option and has an abundance of features.
What is the best beginner software for editing videos for YouTube?
If you would rather use something simpler, we think you should head straight for the littler sibling to Premiere Pro, Premiere Elements – also from Adobe. It has a super-simple interface, with stripped-back functionality that retains the key features – making it perfect for beginners.
What's the best software to edit videos for YouTube on mobile?
Premiere Rush is our pick of the mobile editing software. It was designed with YouTubers in mind and retains many of the most useful features of Premiere Pro, but optimised and simplified for use on a mobile device (think big buttons and icons). It is also linked to Premiere Pro so you can work across mobile and desktop, if you want to.
What do YouTubers use to edit their videos?
Apparently, the programs used by a lot of YouTubers are Final Cut Pro, iMovie and Premiere Pro. iMovie is commonly used because it comes pre-installed on Apple devices and does most of everything you need it to for video editing on a basic level. Not on Apple? Premiere Rush is the place to go.
Read more: