As a designer, one of the most important things is getting your business card just right. If you're just starting out in the design world, you might not know where to begin. So, we compiled this list of creative free business card templates to give you a little push in the right direction.
We have more templates for designers, too – check out our round-ups of the best flyer templates and brochure templates. But here goes with the business card templates...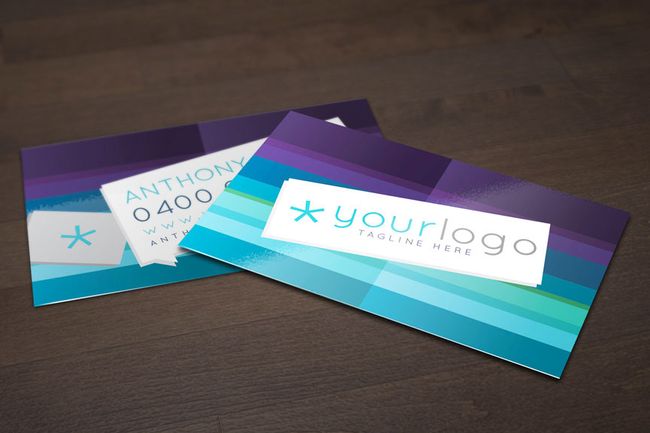 This card's mix of purple and blue shades make for a cool combination, and if you really like the design then it's easy to take the vectors and use them for other elements such as letterheads.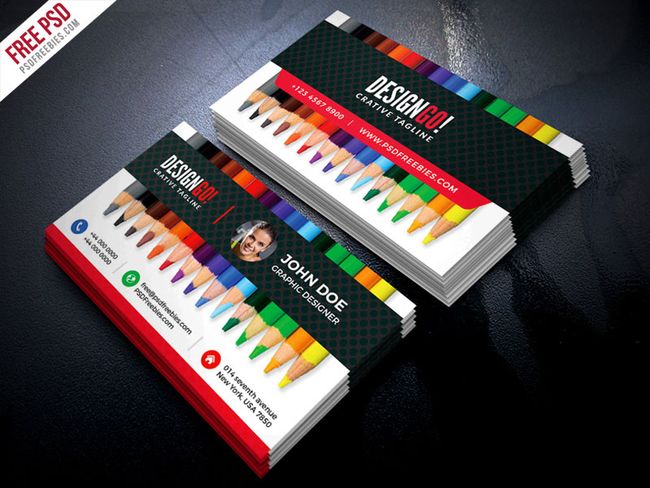 This a fun and striking card is one of a large collection of free business card templates from PSBfreebies. The particular design will ensure anyone who receives it is unlikely to forget what your line of work is.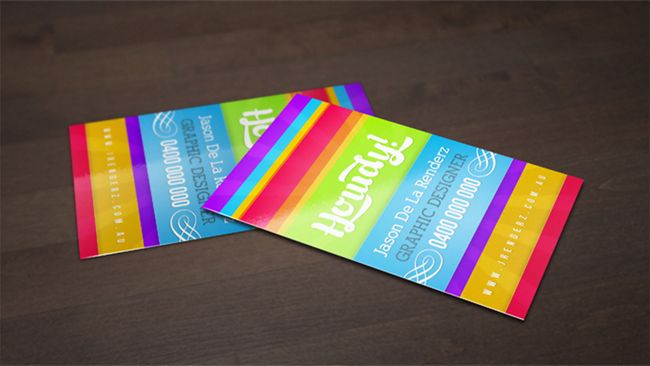 Why have a boring and forgettable business card? Burn your name onto everyone's retinas with this wonderfully bright and colourful card design, supplied as a carefully layered PSD that's free both for personal and commercial use.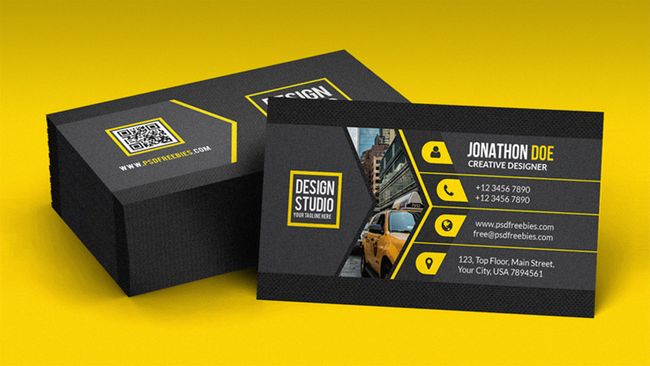 Let everyone know who you are and what you do with this modern and striking business card template aimed at creative professionals. It comes as a 300 DPI CMYK PSD, layered and fully editable and customisable so that you can add your own creative touches. Like a bee, the black and yellow colour scheme is sure to catch potential clients' eyes.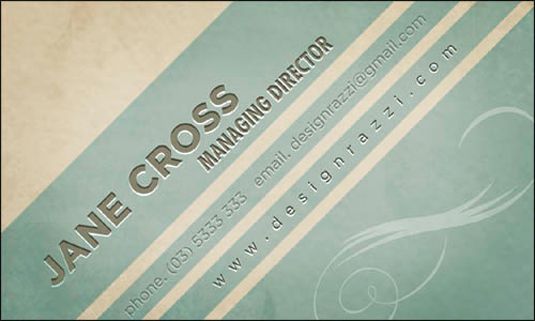 This grungy, letterpress-effect business card template is ideal for achieving a retro look. It comes as a PSD, ready to be customised, and is free for both personal and commercial use. Perfect for that vintage look!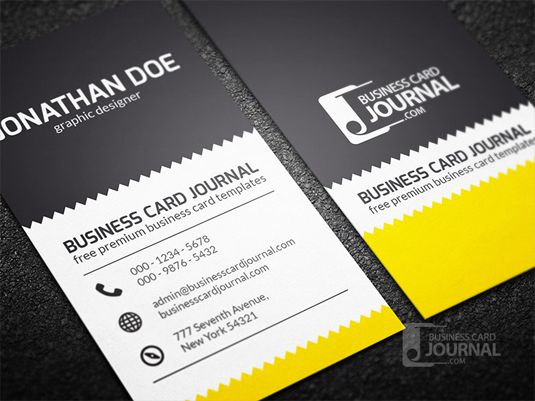 An exquisite design, featuring zigzag pattern as the main focal point of this creative business card template. The combination of black, white and a touch of bright yellow truly brings out the best of this design.
Like it or not, flat design is here to stay. Business Card Journal has up with what it calls a flat design business card template complete with fellow zeitgeist design, the long shadow. Although it looks like a personal card, it can be used for business of any industry as well.
These double-sided, horizontal business cards come with both rounded and square corners. Created in CMYK colour mode with a 300dpi High Resolution, both designs are easy to customise in both colour and text. Plus, there are six colours to choose from!
American based designer Pixeden has created a wide range of free business card templates, and this Horster offering is just one of many brilliant executions. Here, you'll find print layout and templates for your graphic design work - print ready CMYK at 300dpi.
A different and fun approach to portraying yourself with this business card template. Packed full of colour, the icon set allows a quick and effective way in which to showcase all of your important information.
One for all you vintage lovers out there! This playing card business card template comes in a choice of three colours and will certainly catch the eye of any recipient. With a clean, crisp and sharp execution, you can download these templates today and print them instantly.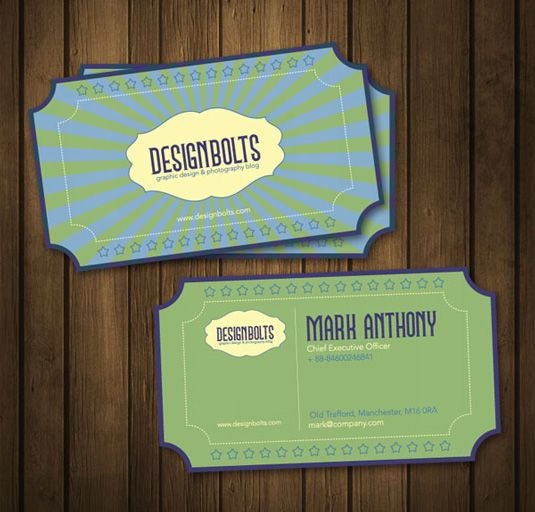 In vector (.ai and .eps) file format, this template is fully customisable, allowing you to change the colour, font and layout to suit your individual style. This old school design is definitely one of our favourite business card templates.
One of the best business card templates we've seen for spreading the word about your photography skills. The download, from Pretty Preset, includes the two different designs, both of which you can add your own images to using Photoshop or Photoshop Elements.
If you want something simple but with a splash of colour, start off with these colour stripped templates. You can choose from two different design options; going with more or less text. The size is 3.5x2in (excluding bleed area) with a resolution of 400 dpi and a PSD format.
These are the perfect business card templates if you're working as an illustrator. The cartoon inspired design measures in at 3.5x2in (excluding the bleed area) with a resolution of 300dpi. The gorgeous font on the card is Impact.
We loved the style and shape of these quirky business card templates. Placing your logo in the speech bubble will instantly make it stand out and draw attention to what's most important - your work. You'll need a vector editing program to open this file (such as Adobe Illustrator).
Here we have the sleek and sophisticated side of business card templates. The elegant colour scheme make it a must for any designer that wants to keep things simple whilst still making an impact. The download contains two PSD files of the front and back.
Some of you may want to opt with a more minimal style business card templates and this design from Karmicfix on deviantART is the perfect example. The download comes as a Adobe Photoshop layered PSD where you can choose from two patterns.
Related articles: