Adobe Express, the company's web-based platform for creating quick and easy graphics, has proven a hit since it launched in 2021. Arguably the company's answer to Canva, Express is an intuitive service filled with adaptable templates and a vast library of images. And now, thanks to Adobe Firefly, it also packs a bunch of AI capabilities.
Previously only available in beta, the latest version of Adobe Express is now publicly available on desktop, with the mobile version to follow soon. Thanks to Firefly, Adobe's generative AI model, users can use text prompts to create images and text effects, as well as receive personalised template recommendations and more. (For more info, check out our Adobe Express review.)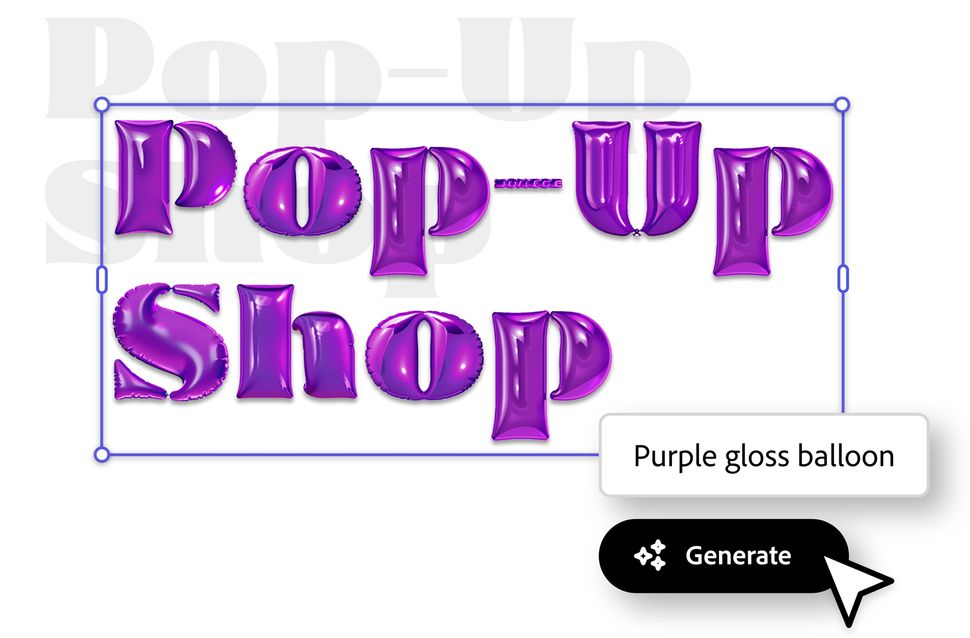 Adobe Express users can now use Firefly AI to create custom images and text effects using text prompts in over 100 languages. Meanwhile, quick actions such as automatic background removal and audio-based character animations are also included in the latest iteration.
"With groundbreaking innovations and generative AI at the core of Express, we're empowering an ever-expanding user base with an AI-first, all-in-one tool that makes content creation fast, easy and fun," Govind Balakrishnan, senior vice president, Adobe Express and Digital Media Services, said in a press release "The all-new Express is revolutionising how people turn ideas into stunning content and we're just getting started with exciting innovations across image creation, design, video, audio, PDFs and more still to come."
While AI remains a controversial topic in the world of art and design, Adobe is at pains to emphasise its commitment to "doing the right thing" with the tech. Adobe Firefly itself is trained on Adobe Stock images, openly licensed content and public domain content where copyright has expired.
While Adobe Express's AI tools are impressive, it seems the most groundbreaking tech is still reserved for the big guns, such as Photoshop. Over in Adobe's industry standard photo editing software, tools like Generative Fill are still blowing minds online.