Ah, the Apple headset. For a product that doesn't officially exist yet, there sure has been a lot of talk about the company's much-rumoured VR goggles over the last couple of years. We've also seen a fair few fan-made renders of what they might look like – and these new offerings might be the best yet.
Freelancer.com recently ran a contest to asking designers to visualise the headset (rumoured to be named Apple Reality), and the winning entry is certainly as sleek as we'd expect from Apple itself. What's more, the rest of the entries offer a glimpse at just how weird and/or wonderful the device might look. (Want the best VR experience available now? Check out the best Meta Quest 2 deals.)
The design is one of the most minimal we've seen, and almost resembles a curved iPhone with a strap attached. Indeed, it makes that other (slightly overused) Apple Watch-inspired render look positively maximal.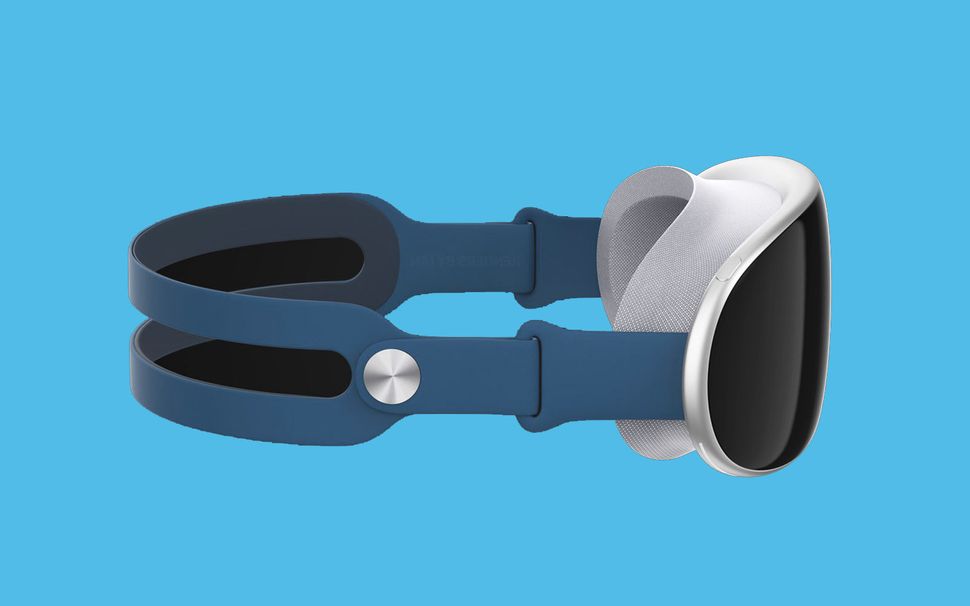 But some of the other entries are anything but minimal. One user has submitted 5 entires that appear to give a glimpse into another dimension, where Apple decides to embrace an aesthetic that can only be described as steampunk meets Wall-E (below).
So what are we expecting from Apple's VR headset? Renowned Apple leaker Mark Gurman harecentlys claimed in his Power On newsletter that the headset will launch next year, and will be called Reality Pro. "The headset itself is likely to be priced between $2,000 and $3,000 because it's a high-end product that will pack a Mac-level M2 chip," Gurman claims, and "will run a new operating system dubbed realityOS, which will include mixed-reality versions of core Apple apps like Messages, FaceTime and Maps."
Indeed, Reality Pro could be Apple's biggest launch since the Apple Watch, or even – whisper it – the iPhone. Not since these releases have we seen a brand new product category from the company, and we have a feeling that after several years of somewhat incremental product upgrades, fans will be here for it. Don't fancy waiting? Check out the best Meta Quest 2 deals below.