Apple Black Friday & Cyber Monday: the best Apple Watch, AirPods, iPad deals and more
All the best Apple deals as they happen.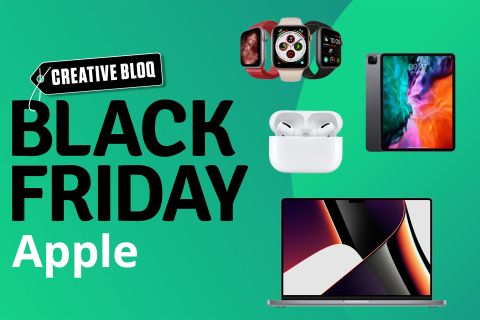 (Image: © Future/Apple)
Welcome to our Apple Cyber Monday deals live blog. Over the last few days, we've seen some incredible deals on Apple products across the web, and even though Cyber Monday is now over, there are still some bargains to be had. We've now stopped updating the blog with live updates, as new offers aren't being introduced any more, but you can see all the best apple deals right now in our Apple deals hub.
2022 has been a big year for Apple products, with releases featuring AirPods, a new range of the iPad line, new MacBooks and the long-awaited release of the Apple Watch 8. During big retail events like Black Friday and Cyber Monday, we usually see some great deals on older models, but we were pleasantly surprised this year to see some fantastic savings on the brand-new products released only a few months ago.
This live feed has showcased the very best Apple deals over Black Friday and Cyber Monday weekend, so please browse through it as some of those are still available. If you're looking specifically for a tablet or laptop, check out the Cyber Monday iPad deals live blog and MacBook Cyber Monday deals live blog from this weekend, as they too contain some offers that are still active.
Cyber Monday Apple deals: US
Cyber Monday Apple deals: UK
Get the Creative Bloq Newsletter
Daily design news, reviews, how-tos and more, as picked by the editors.
Thank you for signing up to Creative Bloq. You will receive a verification email shortly.
There was a problem. Please refresh the page and try again.