We might possibly have seen the last Apple launch event of the year with Wonderlust last month, but that doesn't mean it's the end of new Apple product launches for 2023. Last year, Apple quietly released two new iPads with no event in October, and rumour has it that this year we might see a similar move for Macs.
Sources with a good reputation for accuracy are suggesting that Apple will release a new Mac this month. And if it's an iMac, many of us think it's about time (see our guide to the best Macs for video editing for the current range)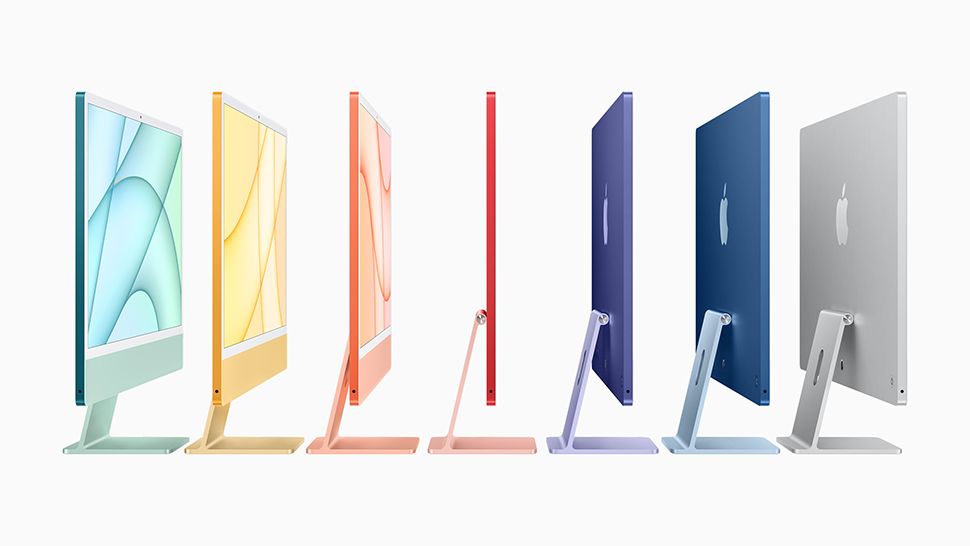 According to MacRumors, a source has suggested that Apple is going to start accepting new models for its trade-in scheme for Macs later this month. Based on the pattern observed in the past, that would suggest that new Macs are on the way. Apple last changed the devices valid for trade in back in June, which coincided with the launch of the 15-inch ‌MacBook Air.
MacRumors has been on the ball with many of its rumours in the past, and it stressed that this comes from a trusted source. It expects a new Mac as early as mid-October, so within the next couple of weeks. There's no way to be sure what kind of device it would be, but we've already seen the launch of new MacBook Pros and a new MacBook Air this year, so an iMac would seem to be the most likely candidate.
The one remaining Apple iMac is the colourful, super-slim M1-chipped iMac 24, which was released way back in May 2021. That was almost two-and-half years ago now, which is a long time for an Apple product cycle, so the machine is well due an update with the newer M2 chip - or even the M3 chip.
Even if the reports are accurate, there's no guarantee that Apple will follow through with a new computer this month. On the other hand, we may even get more than one. Bloomberg's regular Apple correspondent Mark Gurman, in his Power On newsletter, has previously suggested that Apple could launch an M3-chipped 13-inch‌ MacBook Air‌, 13-inch MacBook Pro and 24-inch iMac in October.
The latest rumour about trade-in changes lends credence to the suggestion that at least one of those will appear, but according to MacRumors the changes are more modest than those made in June. That suggests we're more likely to see just the one new product. Considering that the M1 MacBook Air and MacBook Pro 13s launched in November 2020 and the M2 models in June 2022, it would seem a bit early to expect M3 laptops.
We've also heard that an M3 Mac mini is on the way, but this isn't expected until next year. That leaves the iMac as the Mac that's most due an update, and it's one that will be very welcome among non-pro creatives who prefer the all-in-one convenience and price of the iMac to more powerful devices like the Mac Studio or MacBook Pros. Some observers such as Matt Talks Tech (see the video above) have claimed that Apple will jump straight to the M3 chip with the iMac, skipping an M2 version.
That move that would reportedly offer boosts of up to 50 per cent in CPU performance and 70 per cent in GPU performance. The fact that we haven't heard much in the way of rumours could suggest that a 2023 iMac will be a largely iterative evolution, with a more powerful chip but few changes in terms of the design or display. We would also expect pricing to remain in line with the current iMac 24, starting at around $1,299, but Apple does still have the ability to surprise us.
See below for the best current Mac deals, or see our regular guide to the best iMac prices.