If you're still looking for that perfect Christmas gift for the creative in your life, look no further. XP-PEN, one of the world's leading graphic tablets manufacturers, has recently launched a number of deals across it's product range that you don't want to miss.
Renowned for their quality and value for money, XP-PEN products have become a popular choice among artists and designers in recent years. So if you're looking to treat a loved one, or yourself, to a new drawing tablet this Christmas, these are an excellent choice.
Included in part of its mega sale is XP-PEN's newest addition to the family, the Artist 13.3 Pro holiday edition, which, as well as being equipped with all the usual professional features, like 8192 pen pressure, pen tilt and wide colour gamut, also comes with some extra goodies for the festive season. Lucky recipients of the Artist 13.3 Pro holiday edition will also find a Fenix jigsaw puzzle, art print poster and popular artist's linearts included in this must-have gift package.
And that's not all. Also included in the epic XP-PEN sale is some of its most popular existing products, including the Artist 24 Pro, Innovator 16 and Deco Pro and Deco 01 V2. Not sure which is the right device for you? Find full details of each tablet, plus the savings you can make below.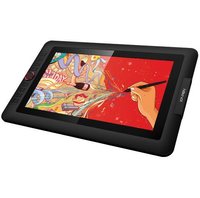 XP-PEN Artist 13.3 Pro Pen Display (Holiday Version)
US: $349.99 $279.99 at XP-PEN
UK: £399.99 £279.99 at XP-PEN
Perfect for beginners and pros alike, this quality drawing tablet comes complete with 8192 pen pressure, pen tilt and wide colour gamut to help really bring your artwork to life.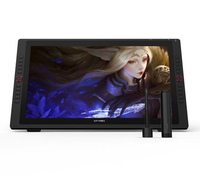 XP-PEN Artist 24 Pro Pen Display
US: $899.99 $764.99 at XP-PEN
UK: £899.99 £719.99 at XP-PEN
If you're an aspiring or already established professional digital artist, this is the tool for you. The very first 23.8-inch 2K QHD graphics display, the Artist 24 Pro offers a creative experience like no other.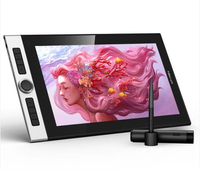 XP-PEN Innovator 16 Pen Display Anniversary Edition
US: $549.99 $439.99 at XP-PEN
UK: £449.99 £399.99 at XP-PEN
Perfect for drawing on the go, the Innovator Display 16 comes equipped with a mechanical and virtual wheel to zoom in and out of your canvas. Plus a battery-free stylus and eight programmable shortcut keys.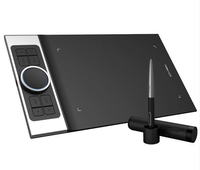 XP-PEN Deco Pro Professional Drawing Tablet
US: $99.99 $79.99 at XP-PEN
UK: £109.99 £99.99 at XP-PEN
If you're on a tight budget, the XP-PEN Deco Pro is a top choice. Equipped with professional features at a highly affordable price, this graphics tablet would make a brilliant Christmas gift for any digital artist.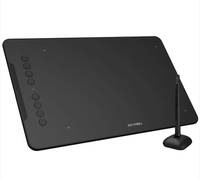 XP-PEN Deco 01 V2 Graphics Tablet
US: $69.99 $55.99 at XP-PEN
UK: £59.99 £49.99 at XP-PEN
Not just a quality drawing tablet, but an efficient, comfortable and affordable teaching tool, which integrates the best features of traditional and new teaching media. Use it for note-taking, drawing and remote working – all for a super-low price.

When it comes to quality drawing tablets at an excellent price, you'd won't find better than these XP-Pen products. To see all of these discounts and more, head over to the XP-PEN website in your area: