The best monitors for programming can make a huge difference if you spend many hours in front of a screen coding. Because of the nature of programming, you'll be looking at a lot of text on a monitor, so to make sure you're as productive, comfortable and safe as possible, here we've compiled a list of the best monitors to help you do just that. Need some more advice before you buy? Jump to the what to consider when buying a monitor for programming section.
If you prefer a more lightweight solution, don't miss our guide to the best laptops for programming. And if you're after a monitor but aren't too bothered about the coding side, see our best 4K monitors and best ultrawide monitors for more general options. Here are the best monitors for programming money can buy.
The best monitors for programming
Image 1 of 3
Image 2 of 3
Image 3 of 3
4K monitors are great for programming, but only if they're large enough that you're not left squinting at tiny text. There are no such worries with the BenQ PD3200U, whose huge 32-inch panel takes up quite a lot of desk space, but looks fantastic. It features BenQ's Eye-Care technology, which filters blue light and eliminates flicker so you can work in comfort. The display can also be rotated 90 degrees if you're among the many programmers who prefer working with a vertical display. It was originally created with designers in mind, but the BenQ PD3200U is also a programmer's perfect companion.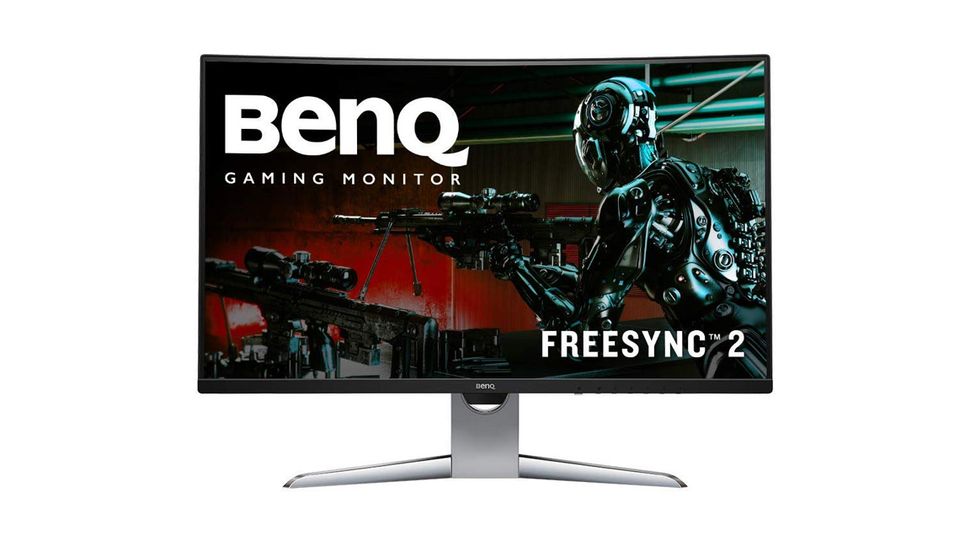 The BenQ EX203R is a brilliant monitor for programming on thanks to its high resolution and large screen size. 1440p is an ideal resolution for coding on, as it gives you more pixels to work with than a 1080p monitor, but doesn't go overboard like a 4K monitor does. The 32-inch size may seem a bit big for some people, but it has an 1800R curvature, which means it's actually very comfortable to use. Best of all, it's pretty affordable. The only issue we have with it is sub-par HDR implementation, but that's not going to be an issue if you're using this screen to code on.
Image 1 of 2
Image 2 of 2
The BenQ DesignVue PD2720U features a top-end 4K IPS panel to ensure text looks pin-sharp as you work. It's also an excellent display for a multi-montitor setup thanks to its two USB-C ports, which enable you to daisy-chain several screens together, and its flexible stand means you can easily switch it to portrait orientation if you prefer. Like all BenQ monitors it feaures the company's proprietary blue light filtering and anti-flicker technology to reduce strain. If you're also a gamer you might prefer a monitor with a higher refresh rate than 60Hz, but this serious screen is built for work rather than play.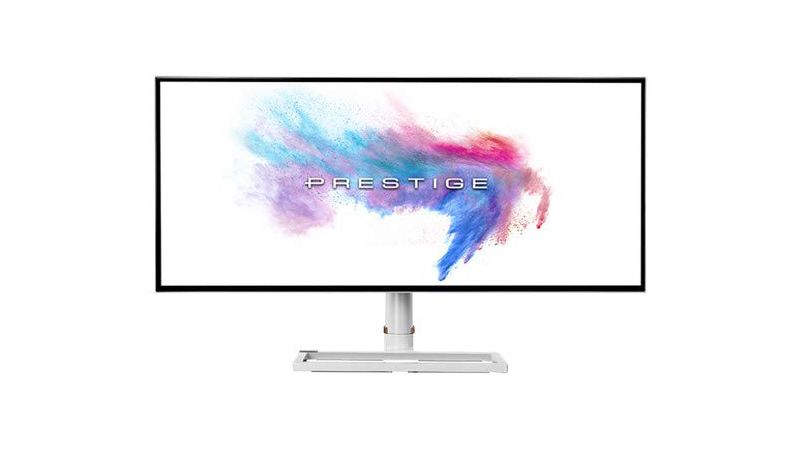 The MSI Prestige PS341WU is easily the best ultra-wide monitor for programmers. Not only does it have a wide 21:9 aspect ratio, but it also features a huge 5,120 x 2,160 resolution over its 34-inch IPS screen.
This leads to crystal-clear image quality, while also offering you huge amounts of desktop real estate to work on. It's expensive, but for image quality, size and comfort, this is a monitor that's hard to beat. However, some may find that they won't be using all its features (such as DCI-P3 colour gamut support), which could make justifying the high price tag difficult.
Image 1 of 3
Image 2 of 3
Image 3 of 3
The BenQ EX3501R is a stunning monitor that will serve you equally well for programming and gaming. Its high resolution makes the short and wide aspect ratio easier to work with, and if there's still not enough space, the USB-C connection makes multi-monitor setups easy. It features blue light filtering, plus a sensor on its bottom bezel that detects ambient light levels and adjusts the panel's brightness accordingly. This is a smart looking monitor too; it's just a shame it's not more adjustable, offering 25 degrees of tilt, but just 60mm height adjustment. Otherwise, the EX3501R is hard to fault.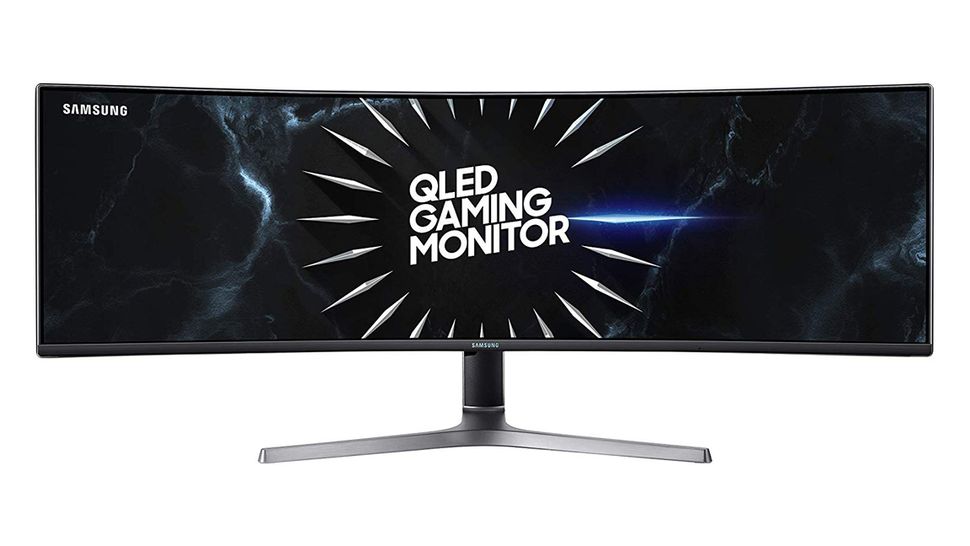 If you're after an absolute monster of an ultrawide monitor, then the Samsung CRG9 is the one to get. The screen is a huge 49-inches, and the aspect ratio dwarfs other ultrawides with a huge 32:9. If you have a desk (and wallet, this is expensive) big enough to hold it, you'll find this monitor offers an unrivalled amount of workspace that lets you have all your apps, websites and more open at once.
Thanks to its multiple inputs and picture-in-picture mode, you can actually hook up two difference devices and use them together on the same monitor - again making it a much more space-efficient alternative to having multiple monitors set up on the same desk. This monitor also offers superb image quality thanks to some of Samsung's best tech - making it an ideal choice for creative professionals.
So, if you're a programmer that needs lots of apps and windows open at once, the Samsung CRG9 could really make a huge difference to your workflow. It's expensive, but well worth the money.
The best monitors for programming: What to consider
There are a few important considerations you need to bear in mind when buying a monitor to code on. First of all is size. You'll want something that is large enough so that you're not straining to see, but not so big that you feel uneasy working on. A huge monitor that looms over you can be quite uncomfortable – but that can be remedied with curved monitors, which means you're not having to strain your neck to see all parts of a screen.
Another important thing to consider is resolution. The higher the resolution, the more room you have to work, and text can look sharper as well. However, ultra-high resolutions can leave text looking tiny, which again is uncomfortable. However, in both macOS and Windows 10, you are able to tweak the scaling of text so that it's more comfortable to read on high resolution monitors.
Ergonomics are important too; the best monitors for programming features are easily adjustable, with a good range of movement. You might also like a monitor that can be rotated to portrait orientation. It's also a good idea to look out for monitors with blue light filtering, which will be kinder to your eyes, and flicker reduction. Some monitors also offer automatic brightness adjustment, which fine-tunes the display to suit the ambient light to help you avoid eyestrain. It might also be worth looking at the best monitor stands too, to get your set-up just right.
Read more: