There are scarce iPhone deals this Amazon Prime Day 2 – but who said you need to buy Apple for a great new smartphone? Well, I have an excellent option for you. I've discovered an excellent dupe deal, a good iPhone 14 alternative, with a great saving on the comparable Nothing Phone 2.
With this in mind, I'd be more tempted by the price drop on the new Nothing Phone - get £80 off the Nothing Phone 2, now £618.99 - than an iPhone right now. It costs less than iPhone 14 and is equally good. This impressive Android smartphone released this summer, features the unique Glyph LED system and brings a disruptive design aesthetic to a fairly drab smartphone market. In my Nothing Phone 2 review I wrote, this is a "smartphone that revels in being a bit different".
If you do want to stick with Apple, you can get an Apple iPhone 14 for £764 £699 at John Lewis, which is a good £65 discount on last year's iPhone model. This was a decent but not amazing update to the iPhone 13. We said it was a "gentle evolution rather than a revolution" in our iPhone 14 review.
Apple iPhone 14 versus Nothing Phone 2 deals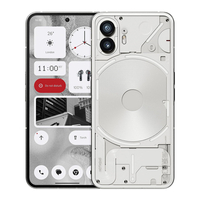 Nothing Phone 2, 6.7" LTPO OLED display, 512GB: £699 £618.99
Save: £80
The Nothing Phone 2 is a lovely iPhone 14-comparable smartphone with an impressive LTPO OLED display and a large 512GB. What sets it apart is the unique Glyph LED notification system and generally striking approach to design - an industrial, retro-futuristic style Syd Mead would be proud of. If you're looking for something different, for less, this is a great offer.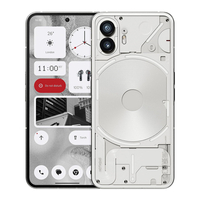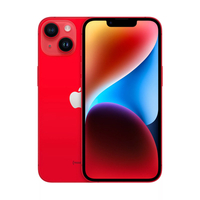 iPhone 14, 6.1", 128GB: £764 now £699
Save: £65
Get a good discount on an iPhone 14, one of the rare Apple iPhone price drops this Amazon Prime Day 2. Get this solid upgrade for small 9% discount. This is a good smartphone but not Apple's most dramatic update.
The deals above are the latest and best I've found but our tech will keep searching for new price drops and share them below. Come back and check for more offers as they happen.