The best budget camera phone can allow aspiring photographers on a budget take great photos, letting you get over the big financial hurdle that proper cameras, or expensive camera phones, often provides.
In 2022, budget camera phones have come a long way, and now they can rival the entries in our list of the best camera phones in certain situations. You can find smart AI software, impressive hardware and useful extra camera modes to help you capture that perfect shot. Admittedly some have compromises but this list draws on our expertise, and many hours of testing, to find the best budget blowers that won't break the bank.
We've compiled this list of 10 fantastic cheap phones that take great pictures, whether that's because of top hardware or smart software, so you can find a great - and affordable - new device. We've drawn the 'budget line' at $500 / £450, though there are handsets on this list for a lot less than that, if you really don't want to spend much.
Of course, if your pocket snapper doesn't need to also play games and take calls, our ranking of the best cameras is where you should look. We've also got some smartphone photography tips you can check out to make your snaps perfect. We've rated the phones below based mainly on their camera specs and our own reviewers experience of the cameras, but of course, they'll serve you as phones too!
The best budget camera phones available now
There really is no phone quite like the Redmi Note 10 Pro. For starters, you've got that camera with its huge megapixel count. 108MP (one hundred and eight megapixels!) is a huge number, let alone at this phone's starting price. More than just empty specs, the Note 10 Pro takes fantastic photos with a shallow depth of field, grabs stacks of detail, and shoots video at up to 4K resolution.
Believe it or not, the imaging credentials of the Redmi Note 10 Pro get better when you factor in the secondary cameras. There's an 8MP ultra-wide camera for GoPro style, expansive photos, and there's a telemacro camera, normally reserved for pricier phones. This 5MP sharpshooter might not pack the pixel-counts of the main or ultra-wide cameras, but for anyone who likes close-up photography, it's a treat, capable of capturing glorious textures and macro photos inaccessible to most smartphones.
We were blown away by this camera lens when Xiaomi first debuted it, and it's just as fantastic at use here. It's wonderful for taking close-up snaps of things like material textures and food, and is much quicker to focus than an ultra-wide camera (which some phones use for macro snaps).
Xiaomi phones also offer loads of fun camera modes which makes social media-ready snaps just one shutter button press away. These include Clone which lets you double yourself for a video or photo, or Sky editing which lets you change how the sky looks in snaps.
More than just a camera phone, the Note 10 Pro also matches excellent photography chops with a gorgeous AMOLED screen and sleek design. While it isn't a powerhouse, and it doesn't support 5G mobile data speeds, given everything it can do, those are two omissions from its spec sheet we're okay with, especially if excellent photos on a budget is your number one goal when picking up your next smartphone.
(opens in new tab)
OnePlus' Nord phones are a staple of this list of the best low-cost photography phones, and the newest entry in that line is the Nord 2 (which isn't actually the second Nord phone - it's the fifth).
The OnePlus Nord 2 has a fantastic 50MP main camera, that we've also seen on a few way-more-premium phones. This is joined by a less-impressive, but still useful, ultra-wide and monochrome duo.
When we tested the phone, we found this 50MP way more impressive than we thought we would, and here's why: it's great for low-light photography. You can take snaps at night that retain loads of detail and contrast. Beyond that this phone has a good-looking screen, fast charging and lots of processing power.
The Realme 9 Pro Plus is fantastic for low-light photography, thanks to its 50MP main camera which has a large sensor, and purely on that merit it makes its way onto this list. Of course, it's also great for other types of pictures, taking vibrant and bright snaps.
The main camera is the same as the one on the OnePlus above, and like that it's also great for low-light photography with its Night mode. Even when we took dark snaps in the standard photo mode, it was wonderful for capturing details at night.
That's not all there is to like about this phone, though, because it has a few novel features: its rear changes color in sunlight, and it has a heart rate monitor built into the fingerprint scanner.
Beyond that it's also a top low-cost phone with a good-looking screen, powerful processor and super tempting price. This is a top all-around Android smartphone, and its great camera is just one weapon in its arsenal.
Google's newest budget smartphone isn't exactly a huge step up over its predecessors, the Pixel 4a 5G and Pixel 5, but the changes are what matters.
This phone has a better battery than the Pixels that came before, and is better protected against water and dust.
You're getting Google's smartphone camera software here, which means pictures are tweaked and balanced to perfection behind the scenes. Sure, there's no zoom, but if you don't need that this is a great choice for photographers.
We found this a great point-and-shoot option for people who don't want to fiddle around with loads of settings and modes. In our testing, Portrait mode was especially good, so this could be good for people who take lots of snaps of their friends or loved ones.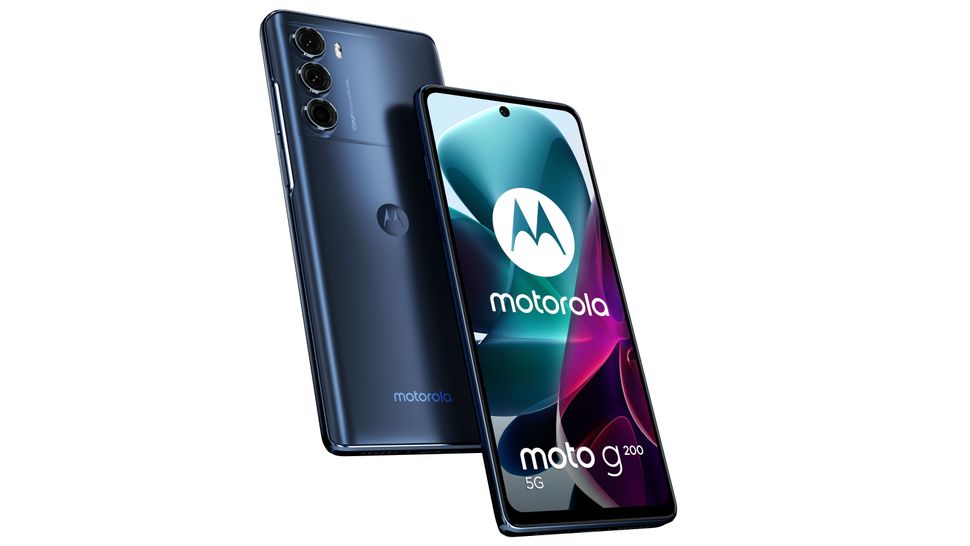 Members of Moto's affordable G series of smartphones haven't always deserved a place on lists with 'best camera phone' in the title, but in 2021, that started to change, and the Moto G200 is the best example of this.
The phone has three rear cameras including a super-high-res main snapper, but its real power comes from the AI scene optimization, as Motorola's software has been coming on leaps and bounds in that department. Low-light photography is good for a budget phone, and selfies look vibrant too.
As budget phones go, this is a solid all-arounder, and in our tests we found it performed admirably across the board. It's great as a 'jack of all trades', though it doesn't stand out in any particular department like the Realme or OnePlus do. Some may find the phone too big to be comfortable to use, and that's a valid criticism, but if you're on a budget, this is the best Moto mobile for you.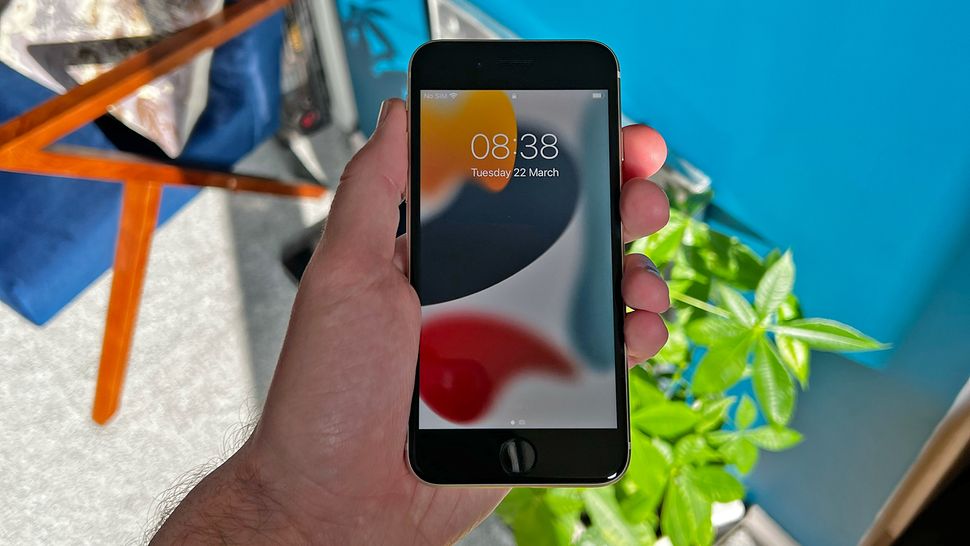 Apple's iPhone SE (2022) is a great value camera phone. The phone combines good performance with water-resistance and wireless charging – all flagship features. The design looks very familiar from older iPhones, but we found performance to be on-point, when we reviewed it.
The camera only has the one lens on the back, but the single 12MP snapper can grab high-resolution, portrait mode photos and even shoots 4K video. Of course, you don't get all of the features of the iPhone 13, like Night mode or Dolby Vision HDR and Cinematic Mode for video, but you do get the vital tools that make the pictures better, including Portrait Mode for people. Photos don't have the vibrant colours and dynamic range of as those on the iPhone 13 Pro, but they do have a lot of detail. Add to the mix the fact it starts from just $399/£409, and Apple's officially beating many Android smartphones at the game they normally dominate – value for money.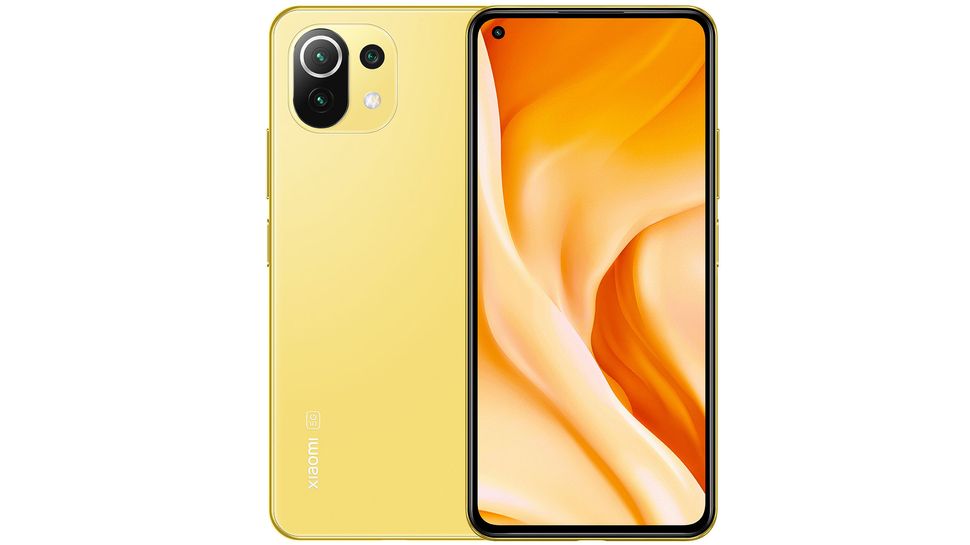 This isn't Xiaomi's first entry in this list of the best budget camera phones, and it won't be its last either. The Xiaomi Mi 11 Lite 5G takes some of the key features from the Mi 11 and cuts some corners - and lots of the body - to make a smaller, cheaper phone.
This handset has the same fantastic macro camera we saw on the Mi 11 - and on the Redmi Note 10 Pro and Poco F3 on this list - and also packs a high-megapixel main camera, with an ultra-wide snapper to round out the party.
Once the cameras were pointed at the subject, we found that the Xiaomi acted pretty similarly to the Redmi listed in the top spot of this article. The handsets are from the same company so that makes sense, and they also both have telemacro lenses, but this has a lower-res main camera and a higher-res selfie one. Oh, and it's a lot smaller.
But we liked testing the Mi 11 Lite because of this small body - it was easy to pull out our pocket when we spotted a great scene, which is something we can't say about lots of the other mobiles on this list.
Beyond the cameras this is a fashionable phone, with a slim body and a range of colors to pick from. It's not got much stopping power in terms of battery life, but it'll be enough for most people.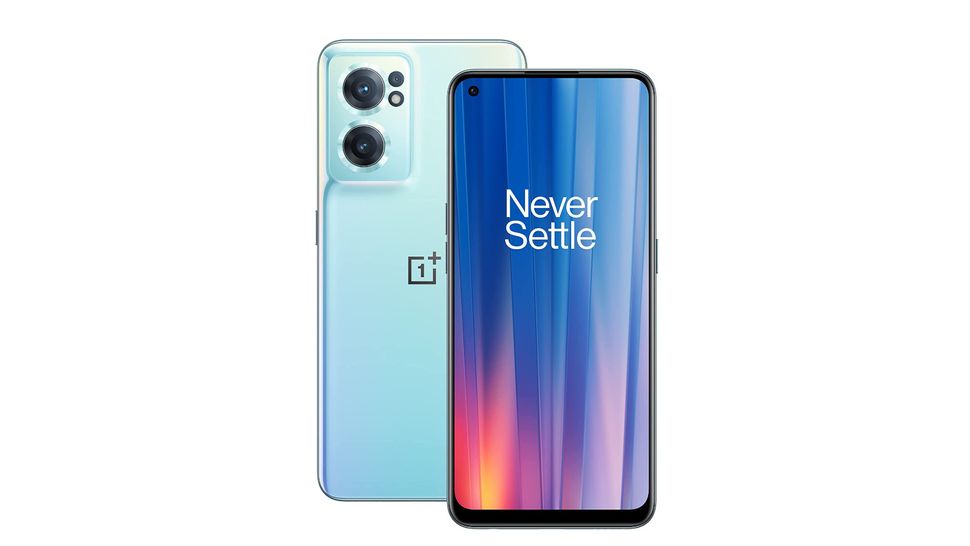 The OnePlus Nord CE 2 5G doesn't quite compare to the Nord 2 that places higher up on this list, but it has one massive advantage compared to that device: it's cheaper.
Sure, the 64MP camera here doesn't quite match up to the Nord 2's 50MP one, but the other cameras are roughly the same, and the two phones share the same camera app and features too.
We found the OnePlus performed about how well you'd expect given its price, except unlike some other budget phones, it didn't have any glaring flaws. We could rely on it in different situations, which is certainly something you can't say about all budget camera phones.
So if you're looking for an affordable OnePlus phone that's fully capable in the camera department, definitely check this device out.
Plus, it doesn't pull punches with its display or processor either, as it has a vibrant AMOLED screen and its processor, the Dimensity 900, is good for this price tier too.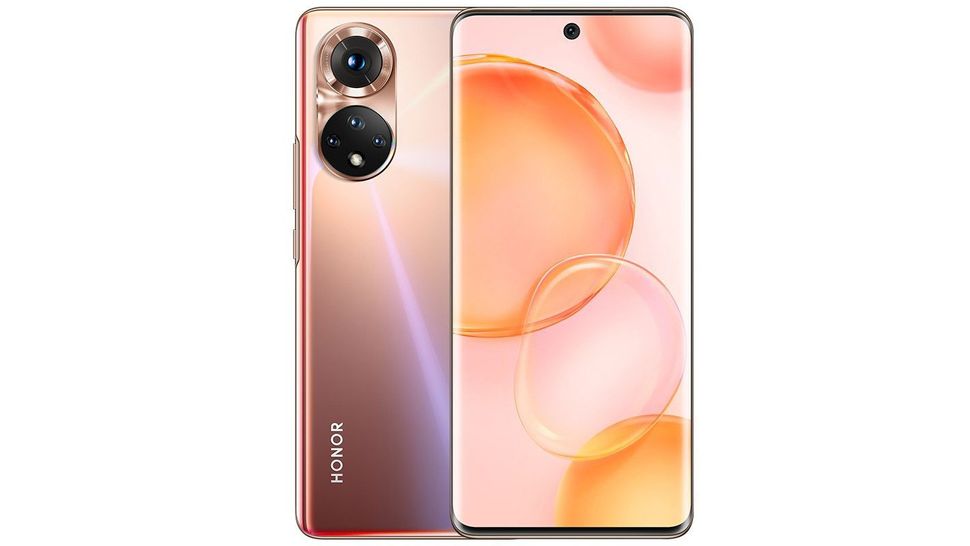 Honor's latest smartphone technically comes just under the price limit – as long as you get the 128GB version – and has a 108MP main camera as well as an 8MP ultra-wide and two 2MP auxiliary cams.
The real star of the show, though, is the 32MP selfie camera, as self-portraits look bright and colourful.
We found this great whether in standard or Portrait mode, with balanced highlights and shadows, great contrast, lovely-looking colour and realistic-looking Bokeh background blur. Even when we took night-time selfies, we found ourselves clearly detailed.
Elsewhere, we weren't as enthused by the cameras - it's not bad for photography, but about on par with other mobiles on this list. So it's really a choice for selfie fans.
Beyond that this is your standard mid-range Android phone with a medium-power processor, long-lasting battery and good-looking display – if you need a 108MP camera phone on a budget, it's a good choice, but the Redmi Note 10 Pro is better value for money.
Samsung's sole entry on this list is the Galaxy A52 5G, which is arguably the best entry in its budget and mid-range Galaxy A series of 2021.
On paper, this is a solid camera phone with four lenses that are all higher-res than equivalents you'd see on other phones, paired with Samsung's smart scene optimization and AI to make the most of any picture. Sure, the handset lacks some of the cool features that makes the Galaxy S series best, but the lower price makes up for that.
We found that the Galaxy A52 compares to Samsung's top-end Galaxy S devices in one amazing way: it has the same modes. So whether you're letting Single Take pick your best shot, Food mode create interesting depth-of-field effects, or relying on Samsung's ever-impressive Portrait mode, you're getting a flagship experience at a lower price.
Beyond the cameras, this is also a solid phone in all areas that it counts, with a good-looking screen, solid battery life and 5G connectivity.
Related articles: