The end of 2022 was a dramatic time for big tech, with the likes of Twitter, Facebook-parent company Meta and others laying off huge numbers of staff as strategies (and owners!) changed.
While Apple, at the time of writing, was faring better than most, it was not totally immune to the pressures facing the sector. For one thing, ongoing and tough Covid restrictions in China continued to disrupt iPhone production at the crucial Foxconn factories in the country. There were also reports of a lack of consumer enthusiasm for the iPhone 14 Plus, leading to production cuts of the mid-range device. It is highly likely that Apple will not bother with either the Plus or mini models in future generations of the iPhone as neither sold particularly well. (New rumours suggest the Apple VR headset could impress.)
We do know that every year there are certain key events in the Apple calendar, notably WWDC, the conference held around June at which we learn about the latest generation of operating systems, and the launch of the new iPhone, normally around September. There is no reason to think these will not stay in place in 2023. All being well, Apple will continue to get some people to their events in real life, as they did in 2022. The hybrid/live broadcast nature of these events have taken since the pandemic does seem to be working well, allowing more people than ever to access crucial Apple launches and announcements in a form that works for them.
While Apple can always spring a surprise, it is also fair to assume that the new iPhone will be called the iPhone 15 and the new mobile operating systems will be iOS and iPadOS 17. What Apple calls the next Mac operating system is best guessed by someone with an in-depth knowledge of Californian geography! We can also expect these different operating systems to become even more closely integrated as Apple makes it easier to jump from one device to the other, whatever you are doing.
Will there be new Apple chips?
In recent years Apple has started producing its own chips – known s the M-series. The company argues that doing so has facilitated huge innovation and progress, allowing for device performance that could not have been achieved if it had continued using Intel chips.
Apple initially launched the M1 chip in 2020 and has gone on from there, using M-series chips across the Mac and iPad range. By the end of 2022, there were Mac Studio, MacBook Pro and MacBook Air models powered by an M2 chip. Apple is fully committed to building its own silicon and we will see more innovation in this area as 2023 progresses.
One of the places you can expect to see the next generation of Apple silicon, presumably named the M3, is in a next-gen iMac 24-inch, with a 'high-end' or 'Pro' version also expected to launch this year. Mark Gurman of Bloomberg News thinks Apple will include the M3 in its next MacBook Pro and MacBook Air updates (including a possible 15-inch model). However, we still don't know what Apple's plans are for the Mac Pro. Last updated in 2019, it's overdue an Apple silicon upgrade, although as with the M1, the Mac Pro is likely to be kitted out with M3 Pro, M3 Max, M3 Ultra or even M3 Exteme chips at launch. We'll see.
What's going on with Apple AR?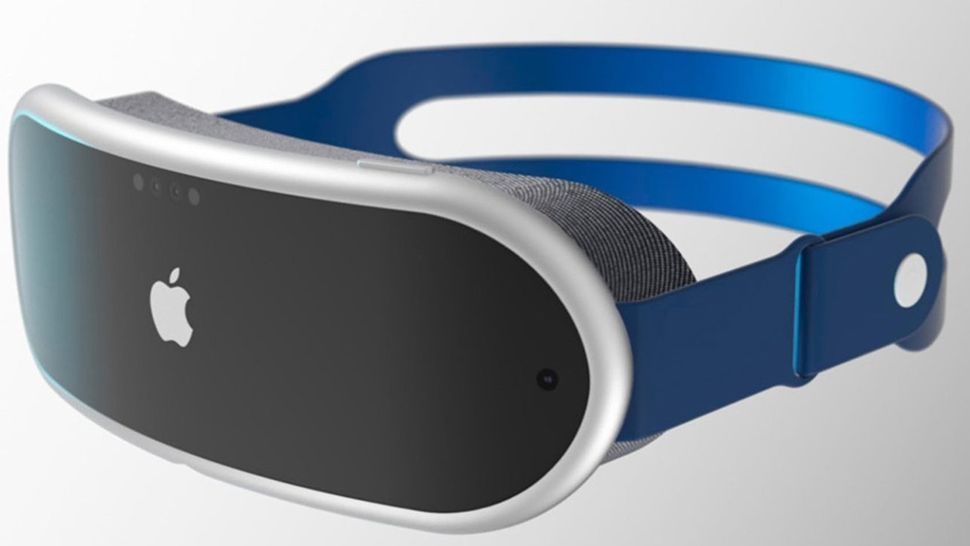 It has been known for a while that Apple has an interest in the areas of virtual reality (VR), augmented reality (AR) and mixed reality (MR). Gurman reports that a much-discussed headset from Apple will appear in 2023. Job listings and trademarks have hinted at some details. Apple has trademarked the terms 'Reality Pro' and 'Reality One', and so is likely to name its headset after one of those. The operating system will be called realityOS.
The headset is expected to cost between $2,000 and $3,000 and will feature an M2 chip, 10 cameras and 4K micro-LED displays. Expect a host of content and services to accompany the launch of the headset as the company tries to lock consumers into its system at an early stage. He also expects there to be a more integrated smart home device, bringing together a display and the existing HomePod speaker.
As enticing as all this is, as high levels of inflation continue to be a problem around the globe, the cost of your new Apple device is probably going to be higher than it was previously. Apple will also find that many consumers have less cash available to splash on new devices as pressure on personal finances are exacerbated. It will be very interesting indeed to see the sales figures Apple announces at its quarterly earnings reports in 2023.
What about the Apple Car?
Then there is the ongoing saga of the Apple Car. The division at the company responsible for making an autonomous vehicle has seen a number of comings and goings over the years, but it still does not feel like we're much closer to actually seeing a finished, roadworthy product. There may be a surprise reveal in 2023, but don't hold your breath.
What's coming to Apple TV+?
Services are already important to Apple and are only going to become more so in 2023, particularly if hardware sales slow down as consumers feel the economic crunch. Apple TV+ has slowly but surely been adding to its live sports content, and the coming months will see this continue. Notably, the Major League Soccer (MLS) Season Pass will launch on 1 February costing $14.99 per month or $99 per season for regular subscribers, while Apple TV+ subscribers pay $12.99 per month or $79 for the season. This is part of a highly significant 10-year deal. The package, which allows fans to watch every single MLS match, will be available in the UK, although the exact pricing has not been confirmed at the time of going to press.
Sticking with football, 2023 will also see the return of everyone's favourite coach, Ted Lasso, in what is expected to be the final season of the hugely popular, multi award-winning show. How does the story end for AFC Richmond?
Elsewhere, Apple TV+ has renewed a number of series such as Physical and Bad Sisters. Production schedules can be tough and disrupted, so we may not get to see all these shows in 2023, but they are on their way. Other content slated for the next year includes spy thriller Argylle featuring the likes of Henry Cavill, Dua Lipa, John Cena and Samuel L Jackson. We are also finally expected to see movie Killers of the Flower Moon, directed by Martin Scorsese and starring Leonardo Di Caprio and Robert De Niro, in the year ahead.
It is more important than ever that Apple TV+ continues to have popular shows such as Severance and hit movies. Although significantly cheaper than its rivals, the cost of the service has gone up from £4.99 at launch to £6.99 now, while Apple Music tiers cost £10.99 and £16.99. The Apple One bundle of services has also increased, with the top tier going from £29.95 a month to £32.95 a month. More than likely, this will not be the last price increase to Apple services in the months ahead.
Is a new Apple Watch coming?
Health continues to be an area of huge interest to Apple. Expect new sensors and features in the next generation of Apple Watch. There will continue to be a steady flow of new workouts and meditations within the Fitness+ programme, which is now also available to those who just have an iPhone, not an Apple Watch. Alongside the usual updates to the wearable, there may well be the next generation of the Apple Watch Ultra, the large, rugged model designed for those doing hardcore outdoor activity, although it is unclear how popular the device has actually proven to be.
Overall, 2023 could be a challenging year for Apple, as it is likely to be for many consumer-facing firms. Apple is in a better place than many of its competitors, but that does not mean it can totally resist global headwinds. Tim Cook has overseen the company for over a decade. During his tenure, he has led Apple through choppy waters and has taken it to unprecedented success, not least becoming the world's first $3 trillion company. He will still be at the helm for some to come, but the next 12 months could again prove tricky. Will his steady approach be enough in the current climate?
The future for Apple and its fans, as a whole, is though very exciting, with new and updated products on the way. Despite the inevitable upcoming difficulties, the company should emerge from 2023 in a strong position.
This article was originally published in MacFormat magazine. Subscribe to MacFormat here.
Read more: